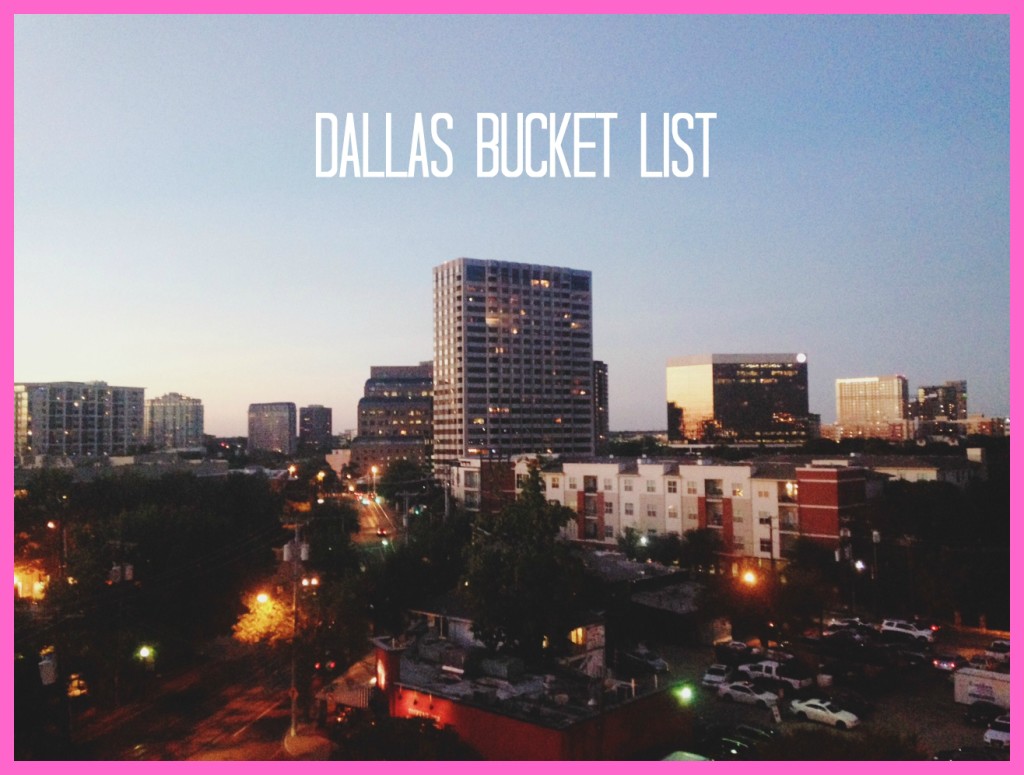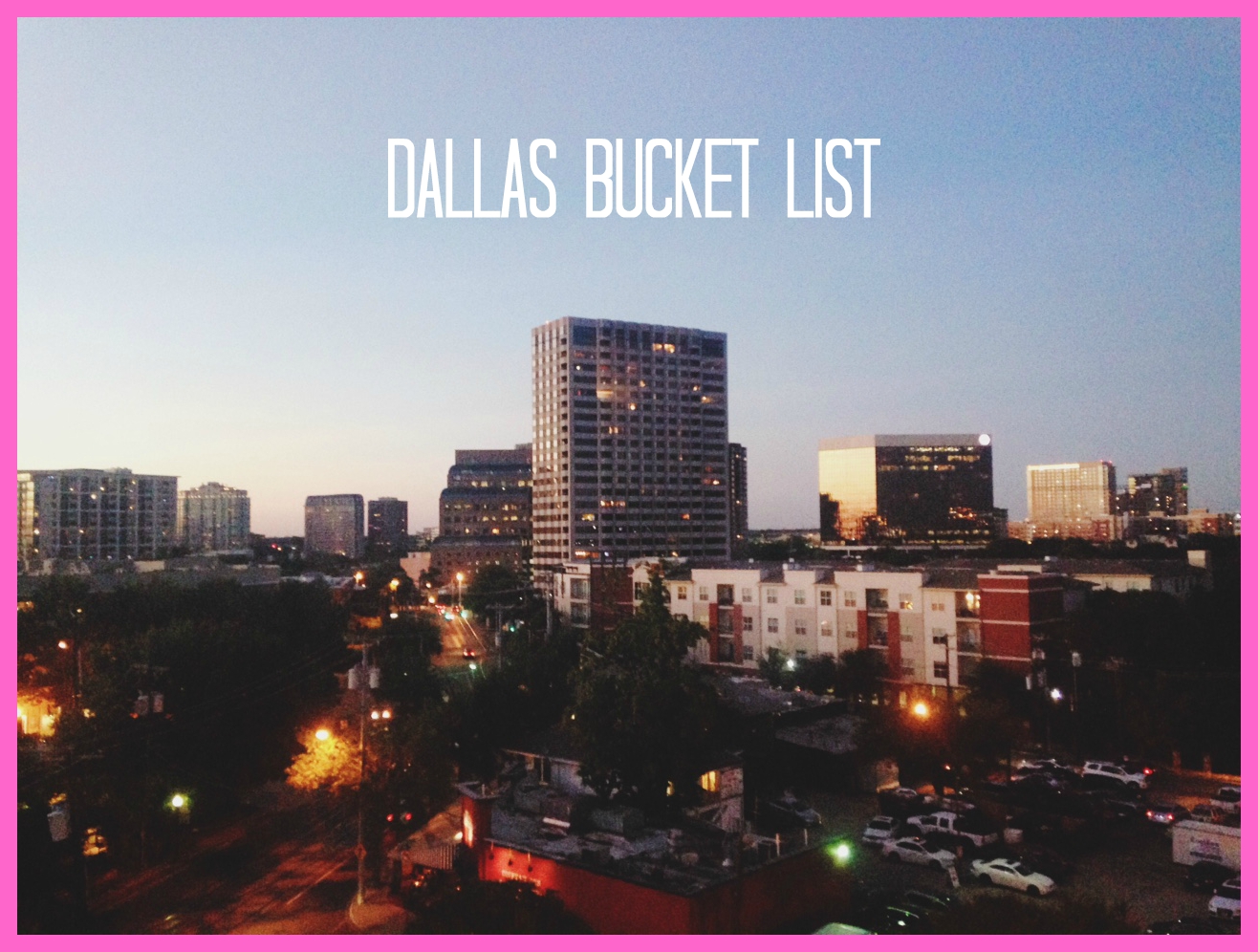 I love the idea of making a list of places to visit. And now with Pinterest it becomes so visual! I had a short list on my phone of hot spots to hit up in Dallas, but I wanted it to become a reality. I'm an obsessed document-er. I take a photo to represent practically every place I go. For the more monumental things, I've added them to my Dallas Bucket List! For every bucket list item I complete, there will be an accompanying blog post or Instagram. I've already linked up the ones I've done! (Before I even added them to the list!) I love this city. I can't wait to get out and explore it!
My bucket list will evolve and change and I hope will never be fully completed. I want to find new things to experience and do to share with you here. Consider this your unofficial guide to Dallas. (Psst! I've added this post permanently to the top nav bar. Check back to see if I've completed something!)
———-
Visit the Farmer's Market when The Shed is finished
See a Cowboy's Game Done! 8.29.15
Girls night in Uptown Done! 8.28.15
Feed the giraffes at the Dallas Zoo
Spend an afternoon at the Dallas Arboretum, or see a concert in their concert series. (BONUS! Visit in Fall!) Done, and done!
Have a fancy dinner at Reunion Tower Done! 4.9.16
Order a sandwich at Jimmy's Food Store Done!
Have coffee or a drink at Ascension
Take skyline pictures to my heart's content on the Trinity Skyline Trail Done! 6.5.16
Take advantage of the cool, fall weather on one of Dallas' trails Done! 11.21.16
Build my own chocolate box at Kate Weiser Chocolate
Chow on some doughnuts at Hypnotic
Chow on even more doughnuts at Top Pot Doughnuts
Have my first macaron at Joy Macarons Done! 7.20.16
Have a drink and enjoy a rooftop in Lower Greenville Done! 2.26.16
Take Pepper and visit the food trucks at Klyde Warren Park Done! But without Pepper.
See Big Tex at the State Fair! (Planned October 1!) Done! 10.1.15
Check out the skyline from Chase Tower Sky Lobby
Buy some records at Good Records for my new record player Done! 4.16.16
Visit Thanksgiving Square and chill out
Be provoked at the Nasher Sculpture Center
Be inspired at the Dallas Museum of Art Done!
Add to my enormous collection of Dallas skyline photos at Trinity Overlook Park Done! 6.14.16
Educate myself on the cool art of letterpress at We Are 1976 Done!
Try to choke down a whole juice at Local Press + Brew
Visit the literal giant eyeball in downtown Done! 3.19.17
Take Pepper swimming at White Rock Lake
Eat my way through Dallas' top 60 best breakfasts list
Give myself permanent anxiety by slurping down cups of coffee at Method Done! 3.23.16, Murray Street and Mudsmith Done!
Experience Thai food for the first (ish) time Done!
See a game at The Ballpark in Arlington, this time as a Dallasite
Go canoeing or kayaking at White Rock Lake
Audition for a play!