Oops. I fell down on my blog job and didn't tell you guys about the nutso deal Forever21 had going on a few weeks ago: BUY ONE GET ONE FREE JEWELRY.
KABOOM. I know. My brain exploded too when I saw it. Don't worry, I think I bought enough jewelry for all of us to share. I'll link to everything that's still up on their site so you can get in on this madness too!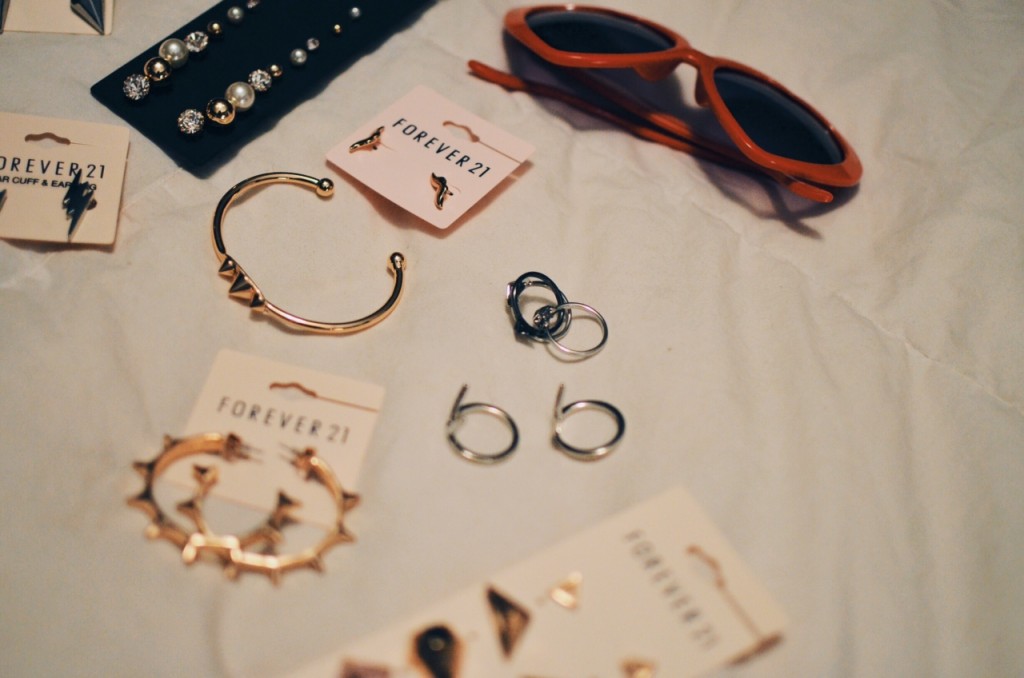 Forever21 does this weird thing where they nail every trend every season and this season is apparently all spikes and studs and geometric stuff. And I bought it all.
stud hoops, geo rings (similar), rabbit ear rings (similar), studded cuff, heart shades (similar), mustache studs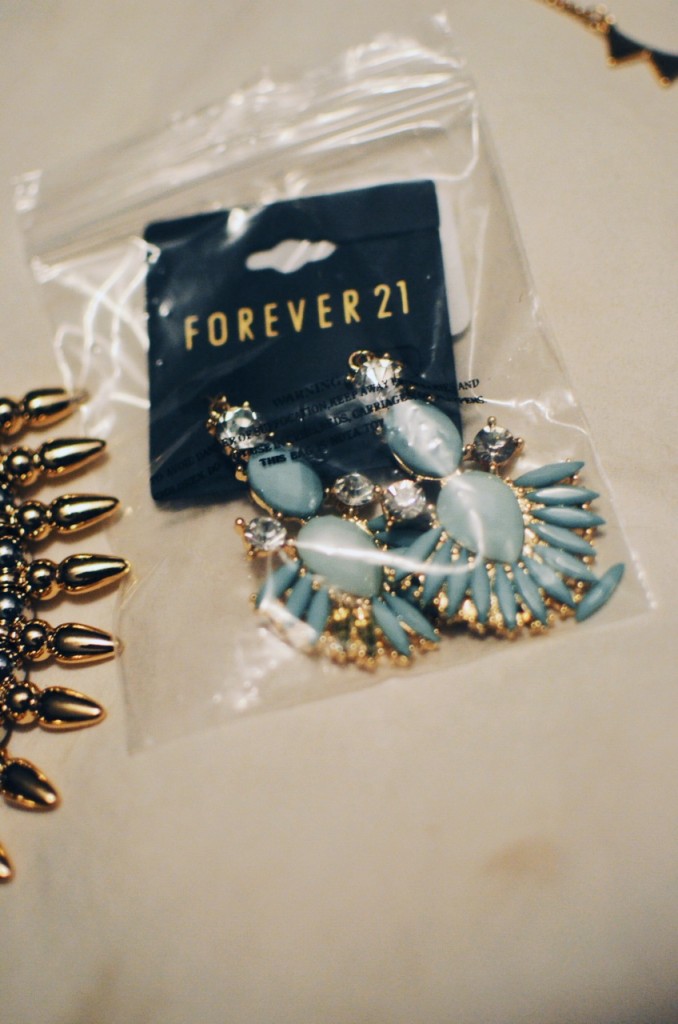 These are still in the package here because they came with a couple of the "jewels" broken off. No worries. A little (lot) super glue and they're brand new.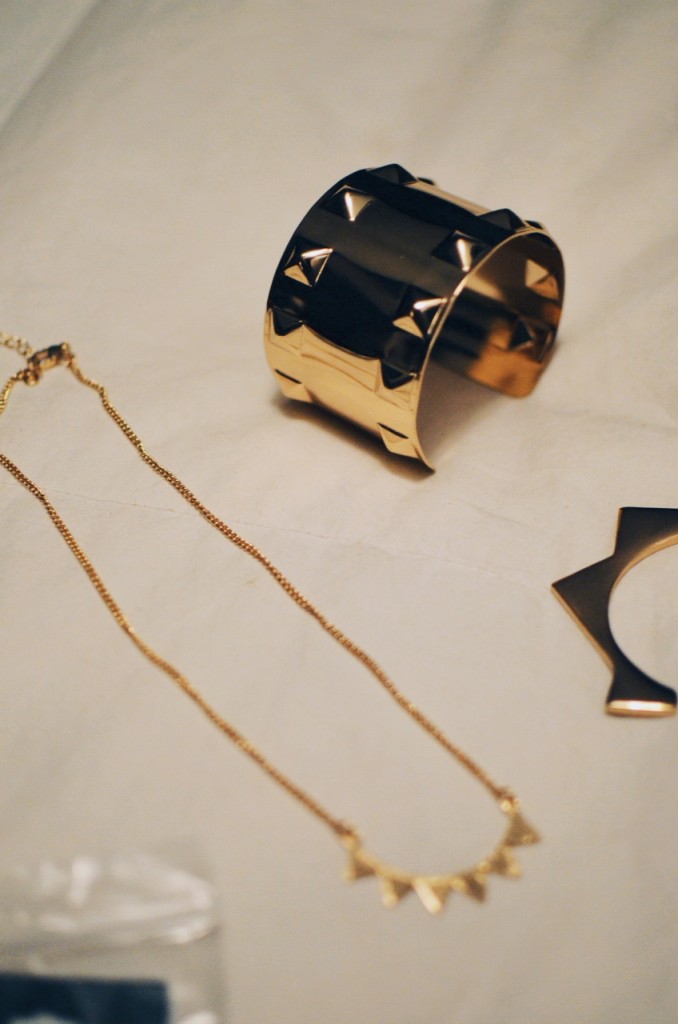 triangle geo necklace, pyramid stud cuff (similar)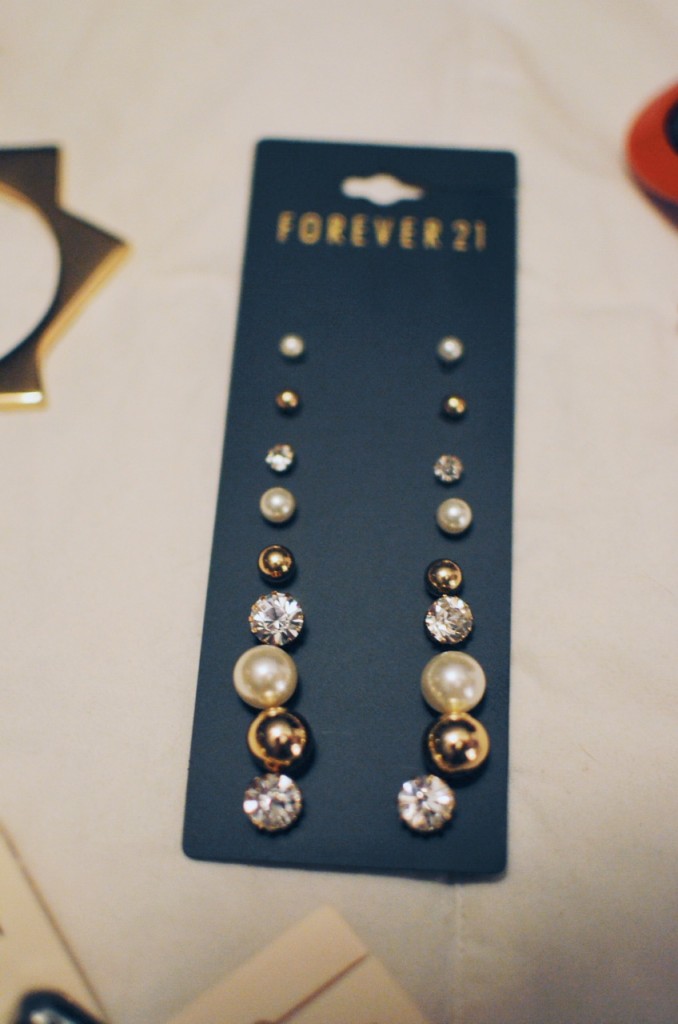 Since working in a daycare I've realized I don't have that many studs. Fortunately, F21 sells like giant packs of them for no money. This way the tiny babies won't rip my earrings out and leave me with no lobes. (Another irrational fear.)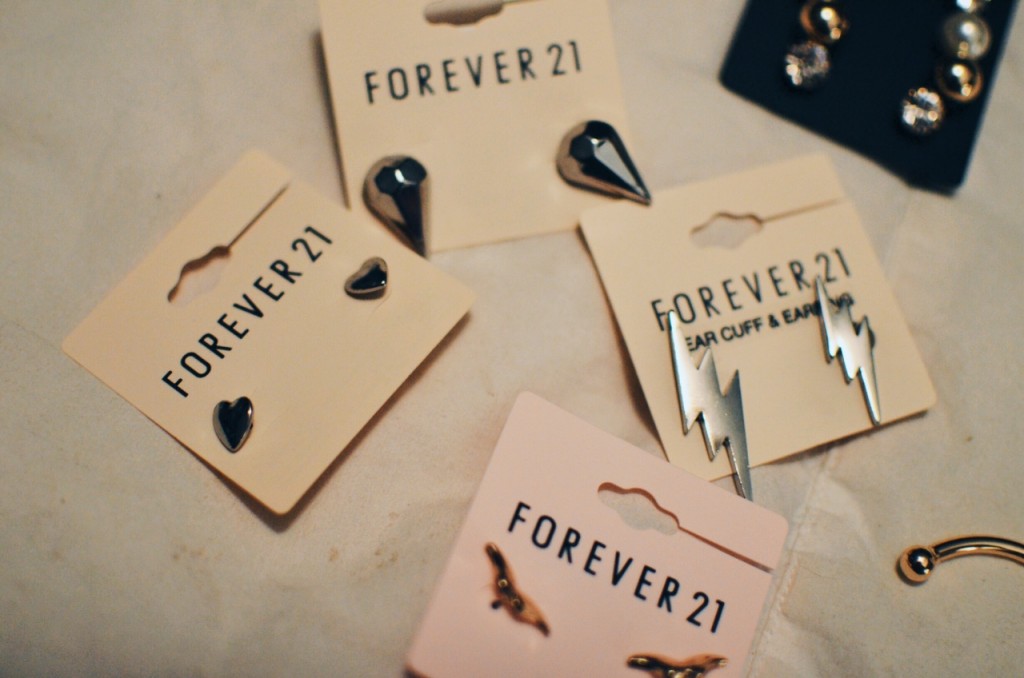 When I bought the lightning earrings I must've not read the description carefully. It's an earring and an ear cuff. Which I'm cool with, but just wasn't what I thought. So FYI…

heart studs, lightning stud and ear cuff, spike studs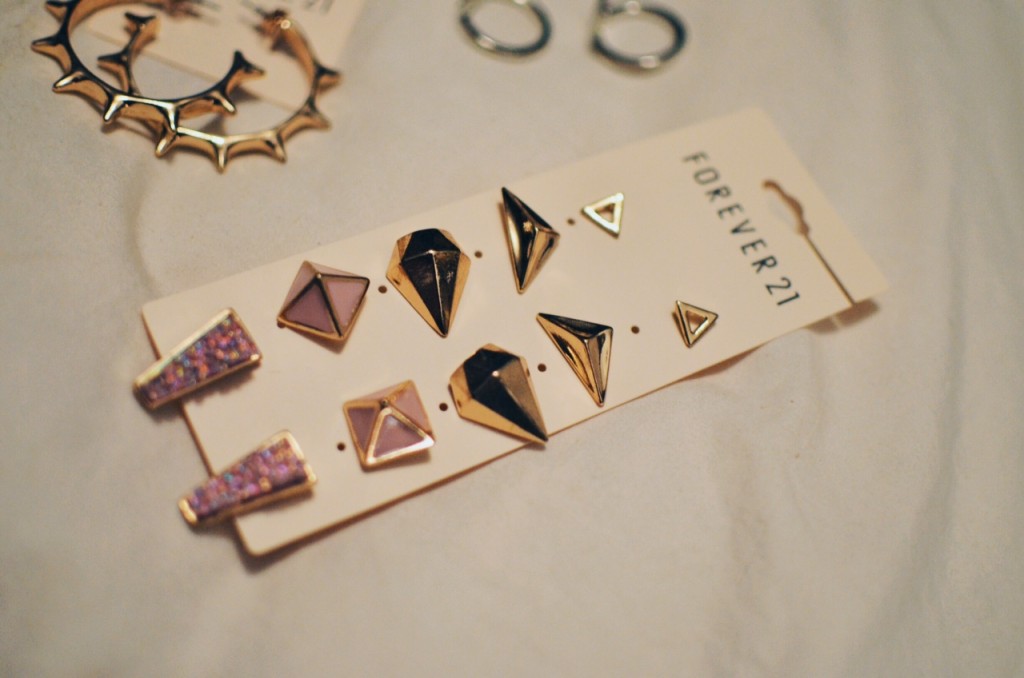 These… oh these… they're so beautiful.
pink studs (similar ish)
Did you get in on this secret sale? I really hope they do it again because I'm dying for some kewl necklaces. Everything I got this round turned out to be really great!
Happy Hump Day! Weeee! Finally back to work for me. Kicking this strep's buttttt.
xx