Happy Tuesday!
Since following Beauty Broadcast on YouTube and learning of Laura Gellar's baked products, I knew I had to try them somehow, but paying 30+ for a powder foundation or blush? No, thanks. But Hautelook came to the rescue just like always! I bought her Balance-N-Brighten powder foundation in regular/medium (only shade available) and an NYC kit that included a Blush-N-Brighten in Berry, mini size of Real Deal Concealer in medium, and a Light Beams Ultimate Shine Lip Gloss in Passion Fruit.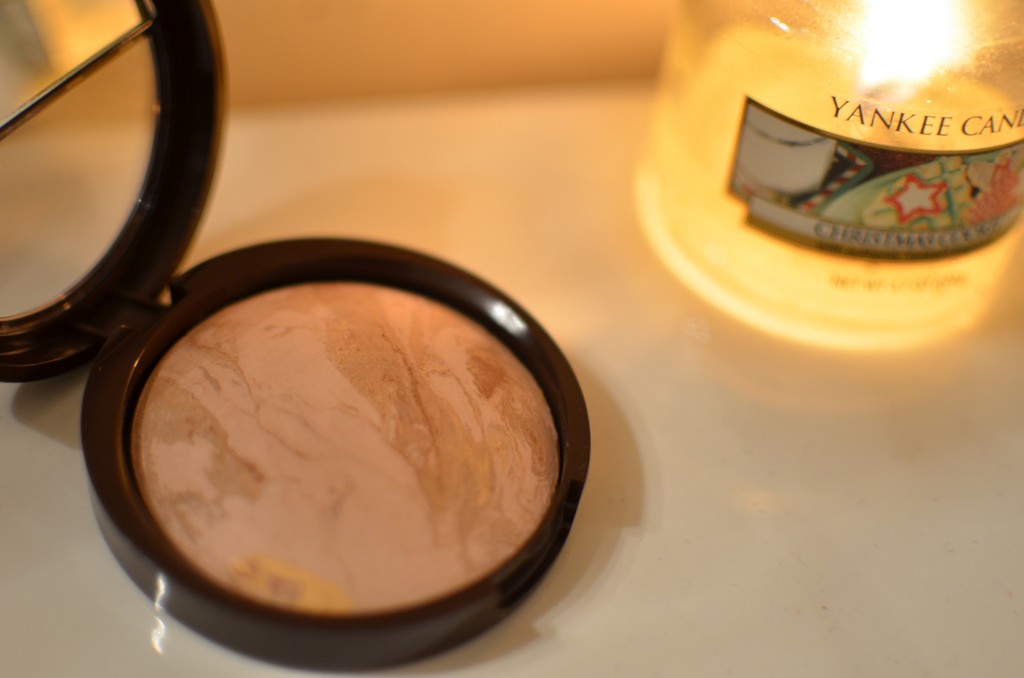 This is the Balance-N-Brighten in regular/medium. There are five shades available: porcelain, fair, regular/medium, tan, and deep. It's normally $33, I got it for $17.50 on Hautelook, and is sold at ULTA and lauragellar.com. This product is baked on a terracotta tile and is swirled with multiple shades including some yellow. Blended all together it gives a nice color. The regular shade is a pretty good match for me but might be a hair too dark. I have noticed that it seems to cling to the Real Deal Concealer, which is too dark for me, when I put it over top. I have not tried it with a lighter concealer but I have learned to put whatever concealer I'm using on top of the foundation. It has great coverage and is best used with a very dense brush. I have worn it alone and it has decent staying power without any touch-ups, but I've used it more on top of a liquid foundation and it lasts just fine.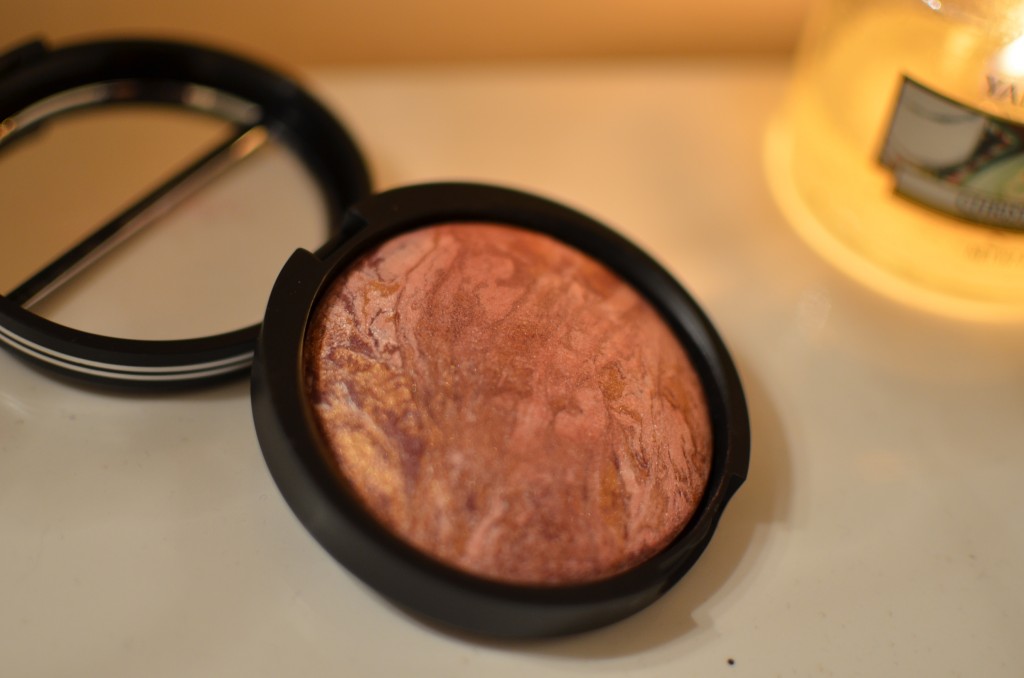 This is Blush-N-Brighten in Berry. It retails for $31, but I got it in a kit with two other products for $21! I am so in love with this blush! It is the perfect amount of gold shimmer. Some less expensive blushes can look very sparkly but this gives such a perfect glow! I love just staring at the gorgeous swirls of color. After I first opened it I couldn't stop looking at it and even shoved it in my sister's face for her to appreciate. She didn't.
There are shades of gold, berry, and purple (but not too purple!) in this. It isn't a super concentrated berry shade but it gives a great flush of natural berry on the cheeks. I have even used it on top of other berry blushes to give it a more natural glowy look. The staying power is great with this and the product will last me a long time!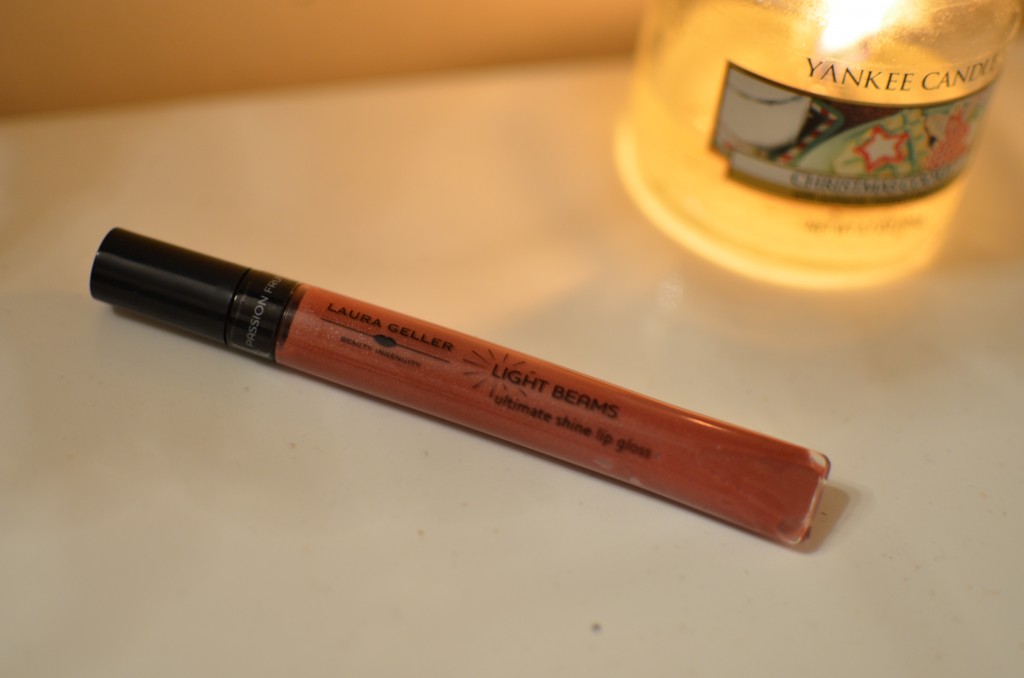 This is the Light Beams Ultimate Shine Lip Gloss in Passion Fruit. Alone it retails for $17. It's a great mauve-berry color with some shimmer in it. It's great for a natural look or layered on top of another deeper lipstick. I don't find it to be particularly unique, but it is a nice shade. The formula is pretty great as well. It's a little thicker but not sticky which allows it to last longer. I'm not sure if this is full size, but it's not the biggest gloss I own. It's a squeeze tube format applicator which I don't mind, but it does take me a second to make sure the color is evenly applied on my lips.
THIS. Oh. This Real Deal Concealer in medium retails for $22 full size (.7 oz). This is the most FULL coverage concealer I own. It is ridiculous. It takes the most miniscule amount to dab on a problem area and it.is.gone. However, this shade in medium is too dark for me so I have to layer a lighter one on top or make sure and blend it in really well underneath some powder. To me, the price is absolutely worth it. For the coverage and amount you get, it's a steal. The mini size I have will last me forever! If you're looking for something that can handle all of your issues, this is it. For real.
So there you go, guys! Hope you enjoyed this mini haul and that you learned a little something. Let me know if you have any questions in the comments!
Happy Tuesday!
x