Hey all! I'd been eyeing a couple of these things and then others were just impulse buys. 🙂 Thought I'd let you see what I got and see some swatches!
First up: Hautelook! This was an impulse buy, plain and simple. I'll blame Emily from Beauty Broadcast for this one. 🙂 I saw her wearing it and just had to buy it! For only $9 it was a steal. I didn't expect the pallet to be this big! The shades are about 1.25″ squared. Nuts, right?! It's a pretty pinky neutral pallet with beautiful dark browns thrown in. So there's a wide variety of looks you could get with this pallet. However, the lip glosses in the bottom are rather sheer, so don't expect much color punch from them.
SWATCHES! Starting from the top left and going down.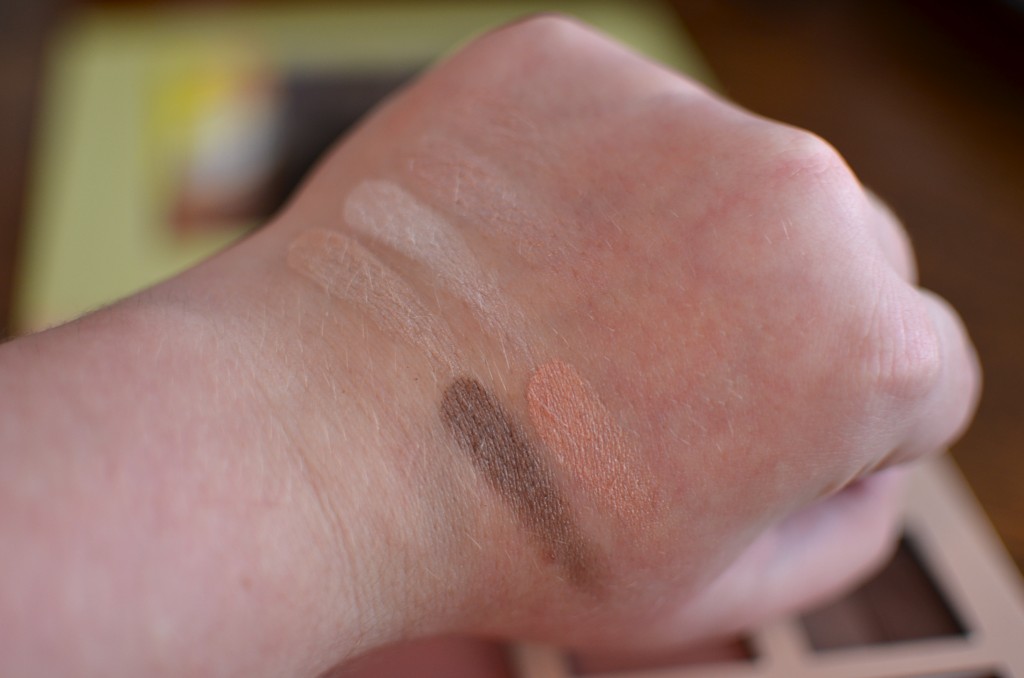 These shades aren't sheer, but by their color they blend into my skin tone. On the eyes they would show up more but could be used as a faint highlight on the brow bone or a transition shade around the crease.
Here are the middle cheek, highlight, and bronzey shades.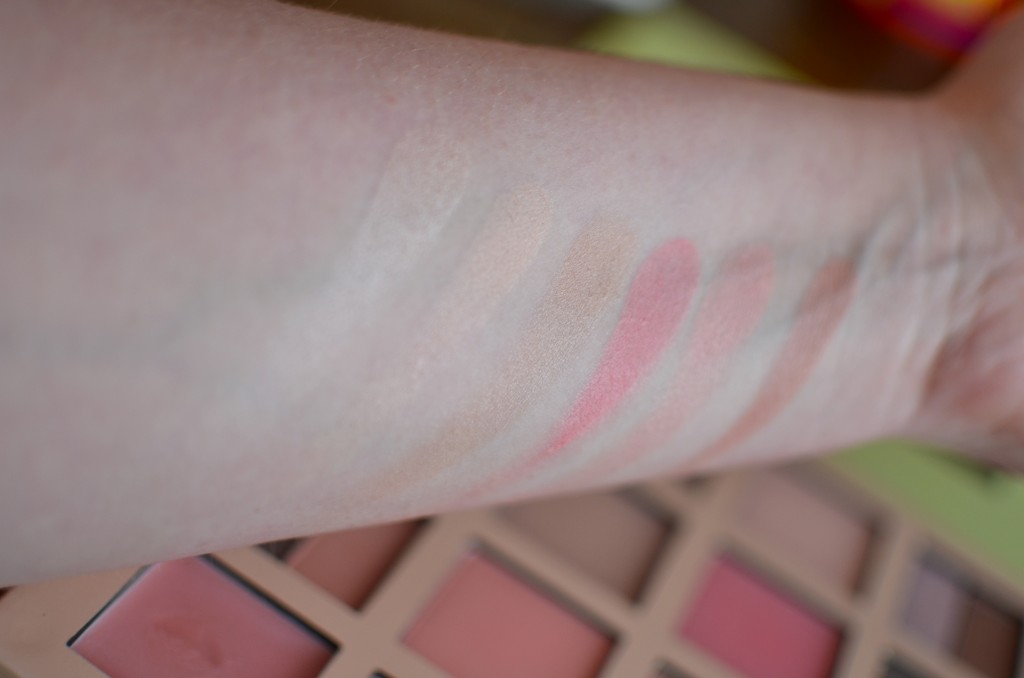 That last shade looks a bit reddish for a bronzer, but used lightly to warm up the skin tone instead of contouring I think it would work really well! The blushes and highlights are just fresh and beautiful pinks and champagnes.
Here are the other shadows on the right side going down.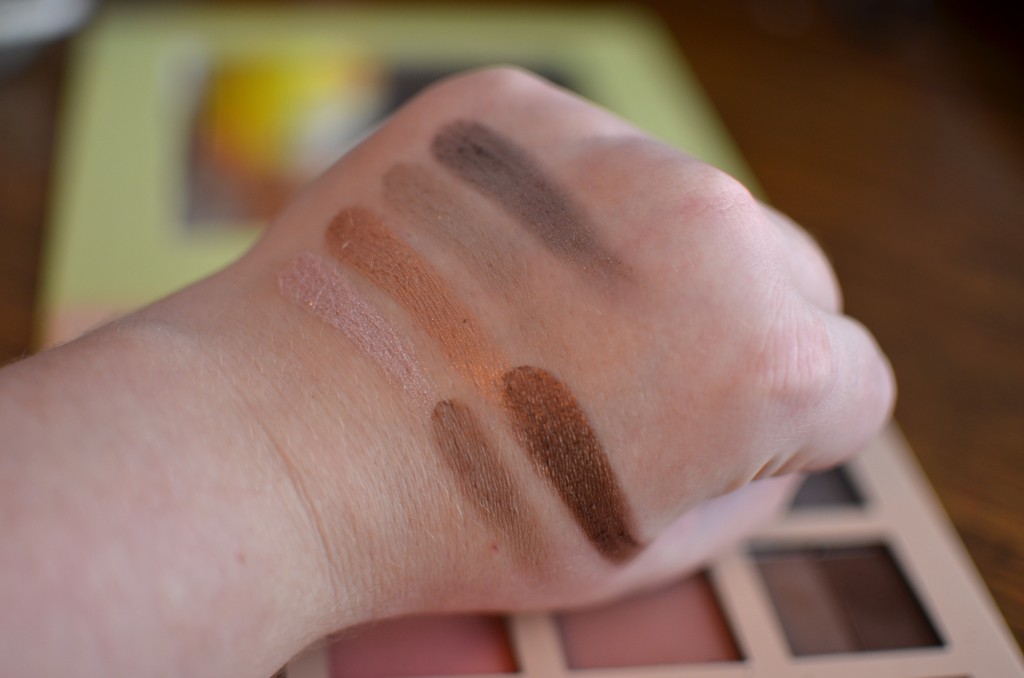 Hello smokey browns! These are buttery and soft and very pigmented. That last bronzey brown is gorgeous.
Here are the lippies!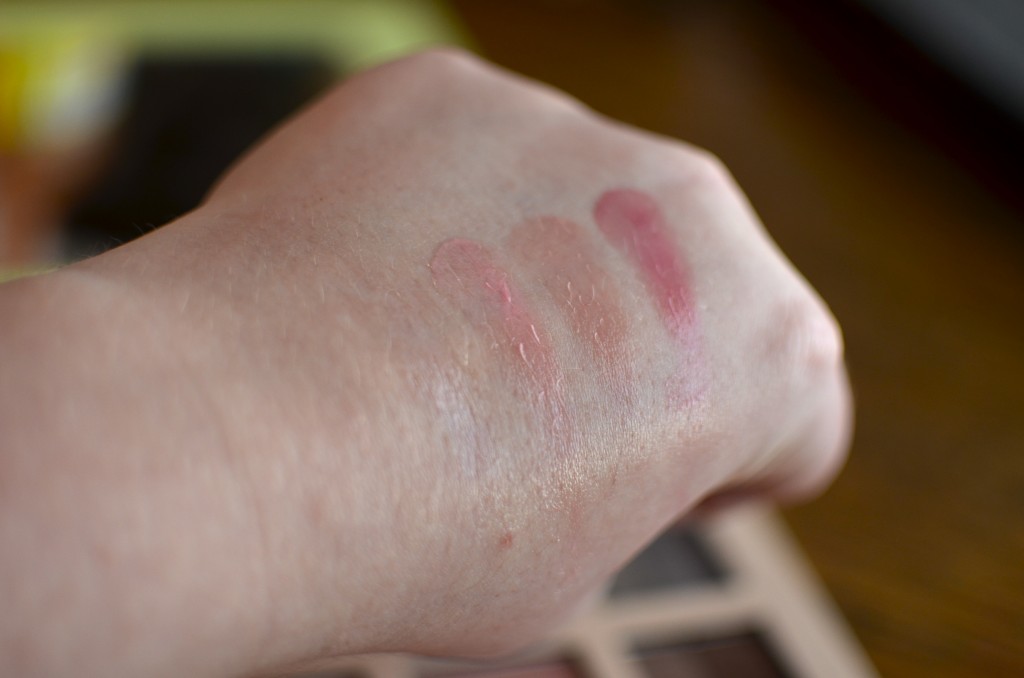 Like I said, pretty sheer but could work for a natural fresh and flushed look.
SEPHORA! These two Urban Decay pallets had been on my radar for a while and I finally bought them! They were so cheap and Sephora always offers great samples so I couldn't pass it up. 🙂 Plus, for my birthday they threw in some great Benefit samples!
This is the Urban Decay Deluxe Shadow Box. I can't wait to come up with some bright looks with this!
This is Urban Decay's Ammo Pallet. It's on sale right now for $10 at Ulta and Sephora, but Urban Decay repackaged the same shades and is reselling it for over $30! Get it while you can!
Holy samples! I chose only a few and the Viva La Juicy, Marc Jacobs, and YSL were all bonus! Can't WAIT to delve into those YSL lipstick samples! That Marc Jacobs DOT perfume is delicious and I'll be putting that on my wishlist. 🙂
Happy Birthday to me! Sephora included a great sample size of Benefit's Watt's Up (a champagney cream highlight) and their classic They're Real! mascara. Can't wait to try both of these!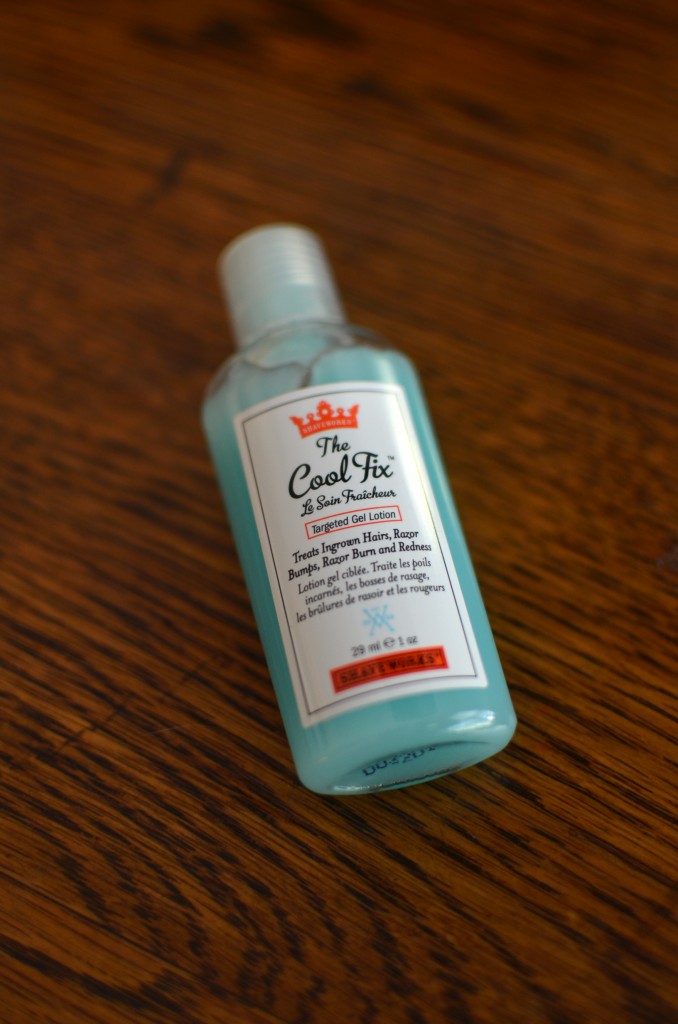 This is a strange product. It's simply called Cool Fix. I had no idea what it was when I chose it as a deluxe sample but I'm glad I did! It's an aftershave product that fights ingrown hairs and razor burn. I've used it once and it actually works! Pretty cool!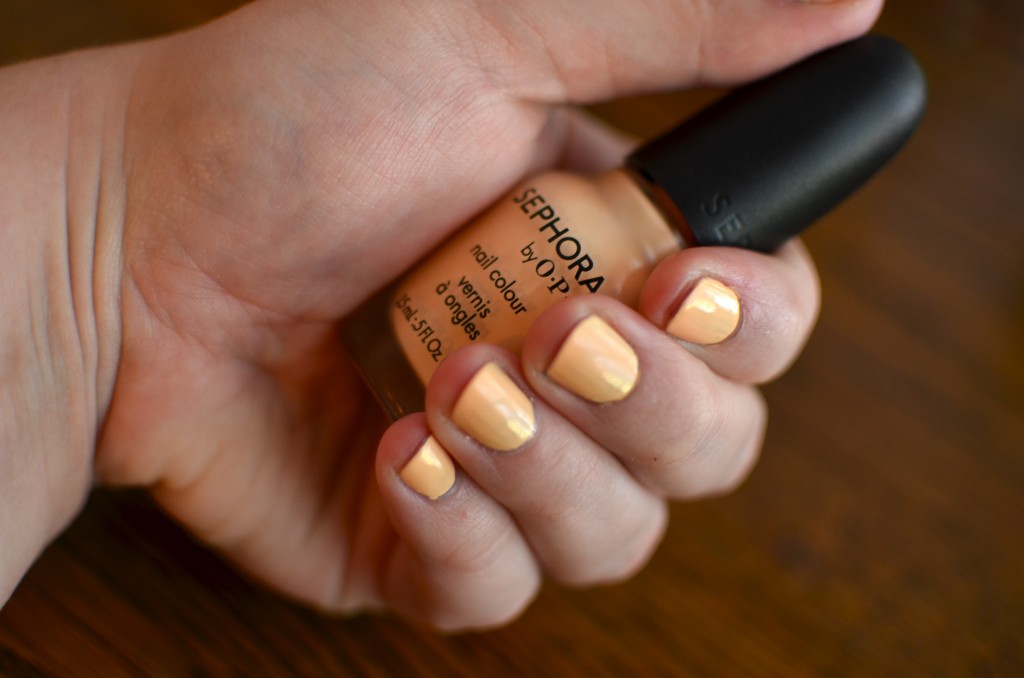 I only chose this because it was on sale and I needed to reach the $25 mark to get more samples. 😛 This is Sephora by OPI in Give Peach a Chance. I was hoping it would come out more nude, but I still love it!
So there's my haul! Mini haul actually, but I can't wait to try these products out! Yay new makeup! 🙂
Happy Tuesday!