AKA apparently the hardest decision I've ever made. When I moved in, all of my furniture and house stuff had been in a storage building for a couple of years. I had just about forgotten what I had! Since I knew living with my parents during that time was temporary, I snagged a couple of 5×7 rugs from Urban Outfitters for my future place. Two years later, I still love them! That's got to be a good sign.
However, the 5×7 is proving to be a bit small on my hardwoods in the living room, and with a giant, hairy miniature horse running around, I need something a bit bigger. Like, the 8×10 department. So for the last month I've scoured the internet looking for inspiration and a deal (around $250) for a new living room rug! Here are a few I'm thinking about.
ONE: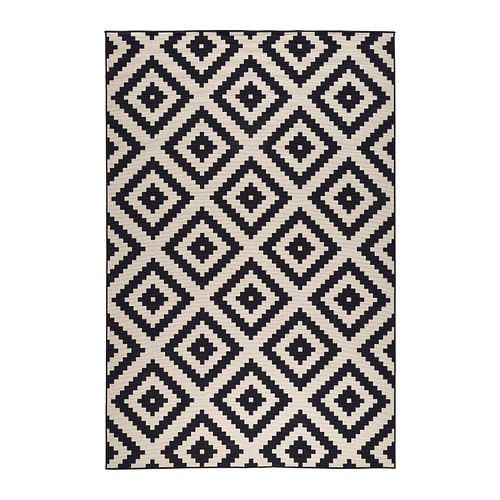 This rug from IKEA is so great! I've bounced back and forth between three styles: black and white, loud pinks and blues, and white rag rugs with speckles of all colors. 6.5×10! For $99?! It's a STEAL. My bank account approves. My only worry is that it wouldn't be wide enough.
TWO: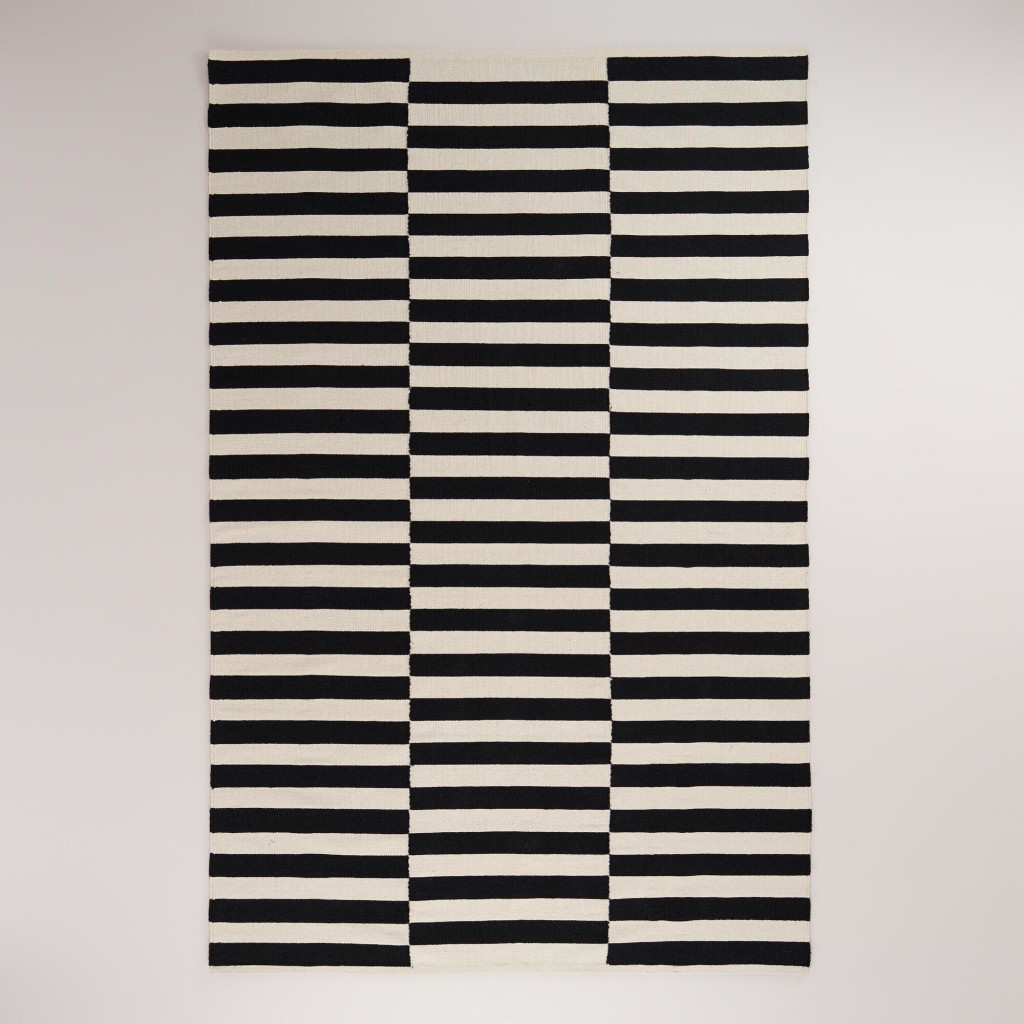 Another black and white from World Market. Stripes! This one's a bit pricier at $230 for an 8×10 and it's unavailable online! But it's still a great deal and it'd be either of these black and white rugs that I would consider if I went that way.
THREE: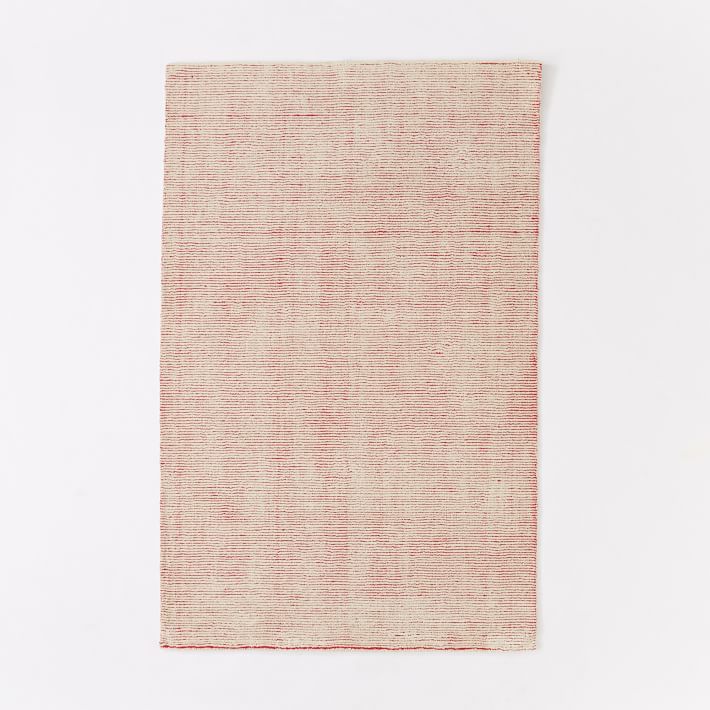 Ugh. Do me a favor and zoom in on this rug. That pink! The name has 'macaroon' in it! West Elm you get me every time. $300 for an 8×10, but tack on the extra $25 delivery surcharge plus their shipping costs based on your order total. (Who does that?!) So $300 ends up looking more like $375! I actually bought this rug in 8×10 for my bedroom, but it sheds like cray cray. I'd do some hard deliberating for this rug before I pounced!
FOUR: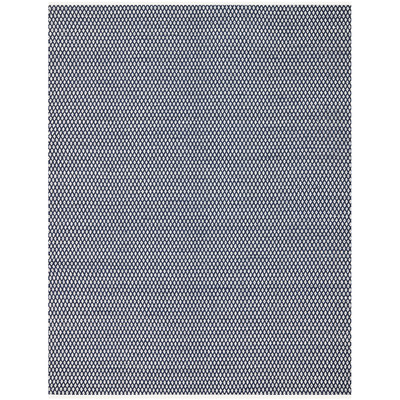 I found this rug after I fell in love with the concept of a blue patterned rug from this post by Mandi at Vintage Revivals. How neat would this blue look with the pop of hot pink on my couch?! $262 for an 8×10 from Wayfair! (Free shipping over $50! Take a note, West Elm.)
FIVE: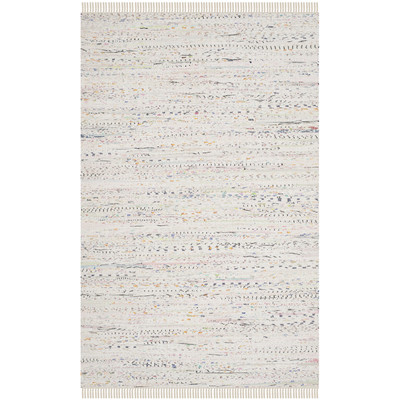 Sigh. With any one of these rugs my plan is to layer a sweet cowhide rug on top. (Because, obvi, a cowhide rug has been on my wishlist for literally years.) But this one. My heart. It's a rag rug, for starters. And if you zoom in there are all kinds of colors! How sweet would the cowhide look layered on this? But the majority of it is white. And that may or not be a problem with a dog and the proximity of my patio shaded by a crepe myrtle. Still a hot contender! $221 for an 8×10, also from Wayfair.
—–
Well, there you have it. My inability to make a decision drives me to three completely different rug styles. Which one is your favorite? What rug would you pick for an eclectic style living room with 100% thrifted furniture? Thoughts?
xx