I talk about Pepper so much I don't think you guys know that we have a cat! Three, actually. The two indoor cats are Mycroft and Ike. Yes, Mycroft from Sherlock. (Our favorite show. Have you seen it?! We should talk!) Our girl cat, Penny, lives outside and is the sweetest cat you'll ever meet. She has her own little warm box on the porch swing that she snuggles up in during the weather.
When Pepper runs out the front door she also likes to do this: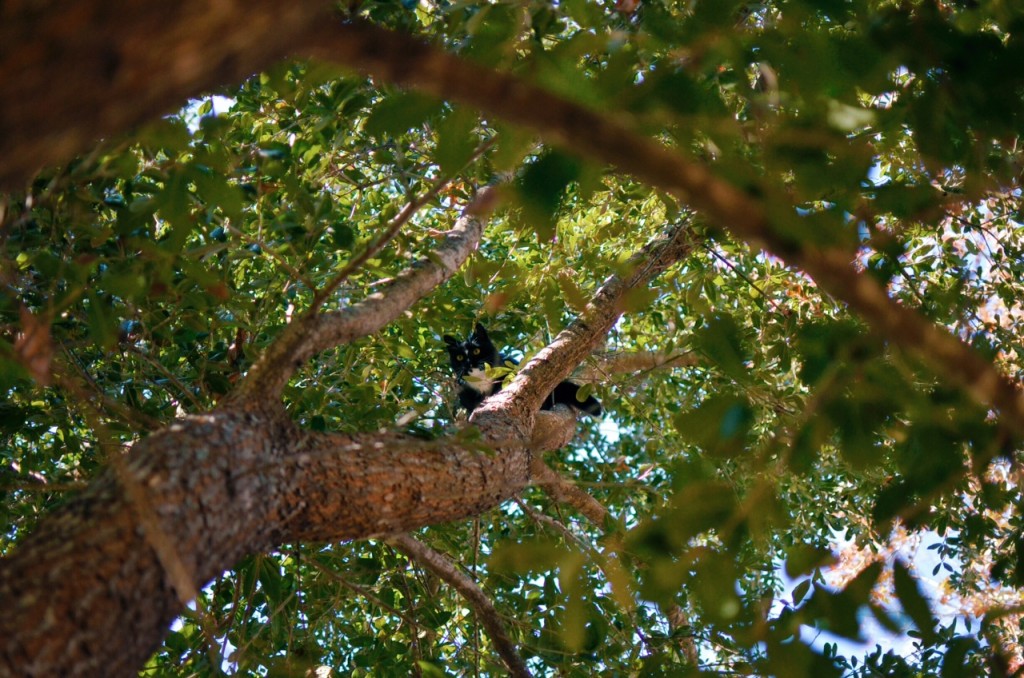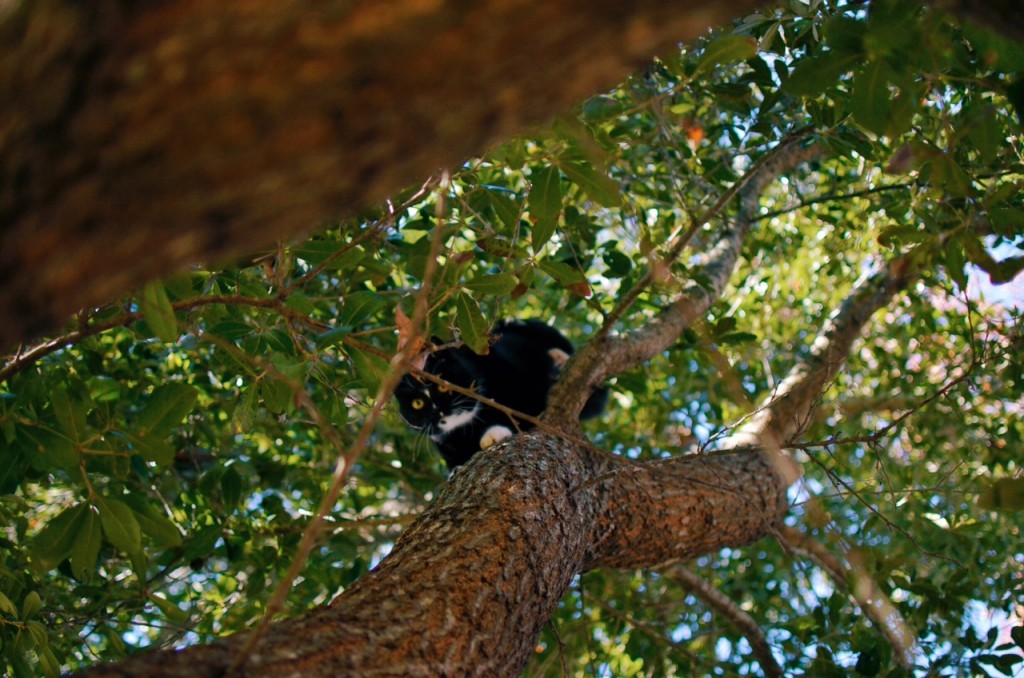 Oh wait! Here she comes back down.
When she's sure it's safe again, she'll come back down and invade any outfit pictures I'm taking. 🙂 If you're ever in the neighborhood see if you can spot her roaming around other people's porches. She's easy to spot.