dress: c/o eShakti, heels: Target, earrings: H&M, ring: c/o InPink
Finally! I'm blogging about this dress! eShakti sent this to me last fall and I never had a fancy enough occasion to wear it to. Looks like graduation was the ticket. 😉 The sizing of this dress is perfect. There's a hidden zipper in the side and an elastic waistline. I will say that the sheer sleeves are too big for my liking. I'd much prefer it if they were more skin tight. I'm sure I can persuade my mom to fix that. 😛 Oh! Did I mention there are pockets?! Perfect for hiding my lipgloss and phone in while I waltzed across the stage last Friday night. 🙂
Wanna see a picture of me in my grad garb? Okay, fine. Here I am in all of my robed glory.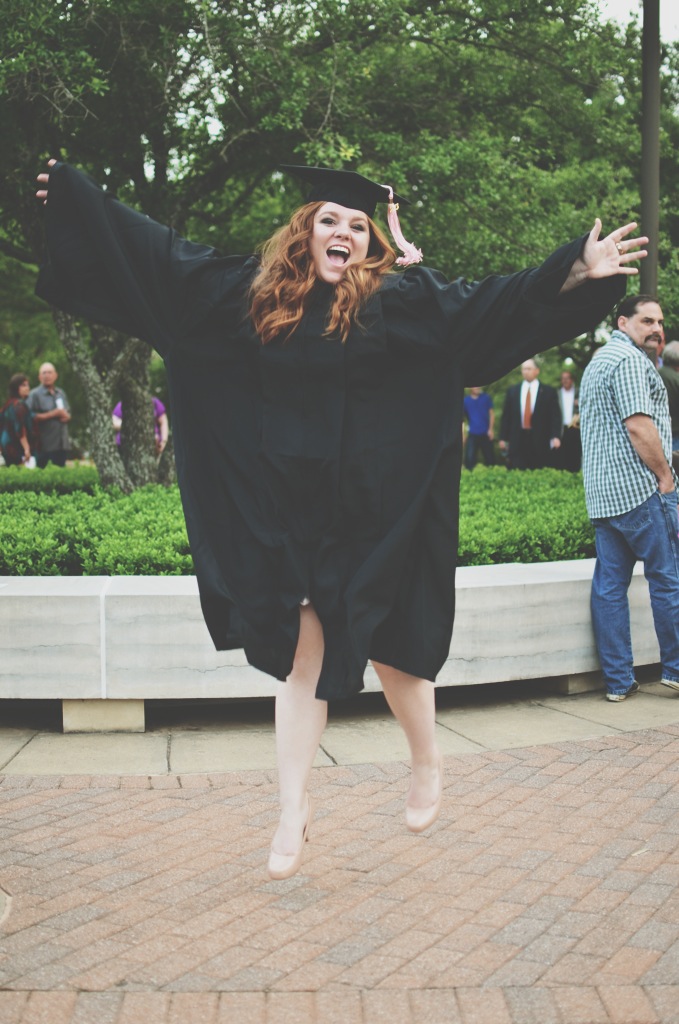 This jumping picture is a tradition when I graduate. This is the third in my series of jumping pictures. 🙂 I was supporting End It Movement on my cap. I hope I spread at least some interest and curiosity!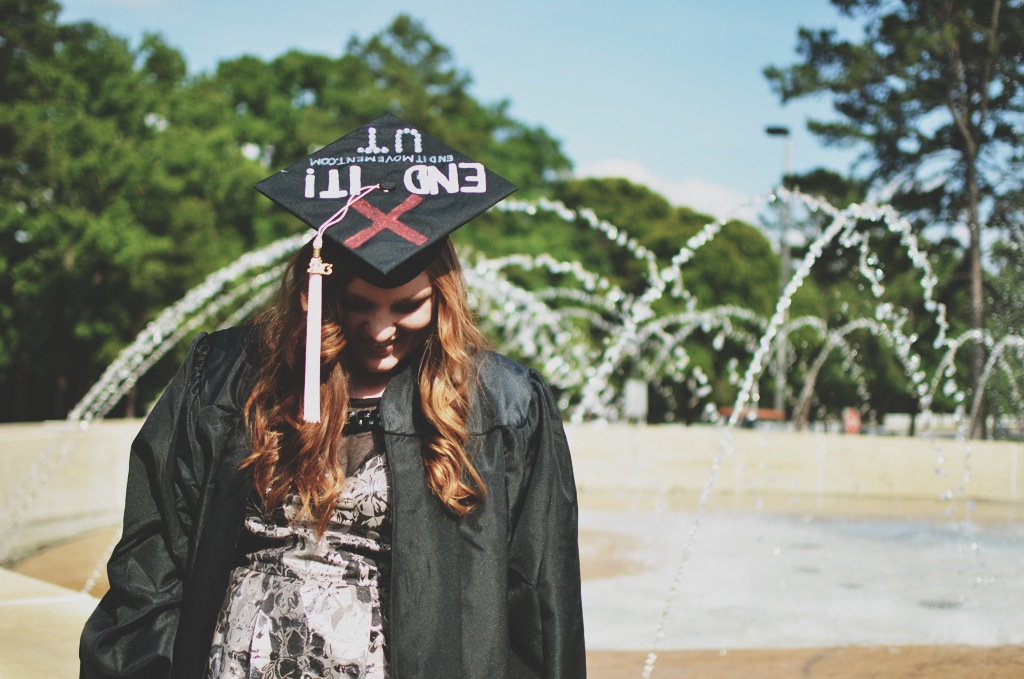 Upside down. Nice. 😉
Funny story about that robe. My friend Megan and I were backstage and I wondered why hers, which was the same size as mine, was so much smaller. We looked at the tags and I bought a plus size robe. That would explain why my hands and arms disappeared. 😛 We had a good laugh the entire ceremony, but I still rocked it, right? Right.
I've begun applying for bid kid jobs and it's kind of scary! I've applied for three so far, all secretary related. I'm thinking I'll get a semi-easy job and save up some money while figuring out where God wants me for the musical part of my life. It's scary and exciting at the same time! Wish me "luck"! 😛
Happy Tuesday!
*Thanks to eShakti for sending me this dress and allowing me to graduate in style. 🙂