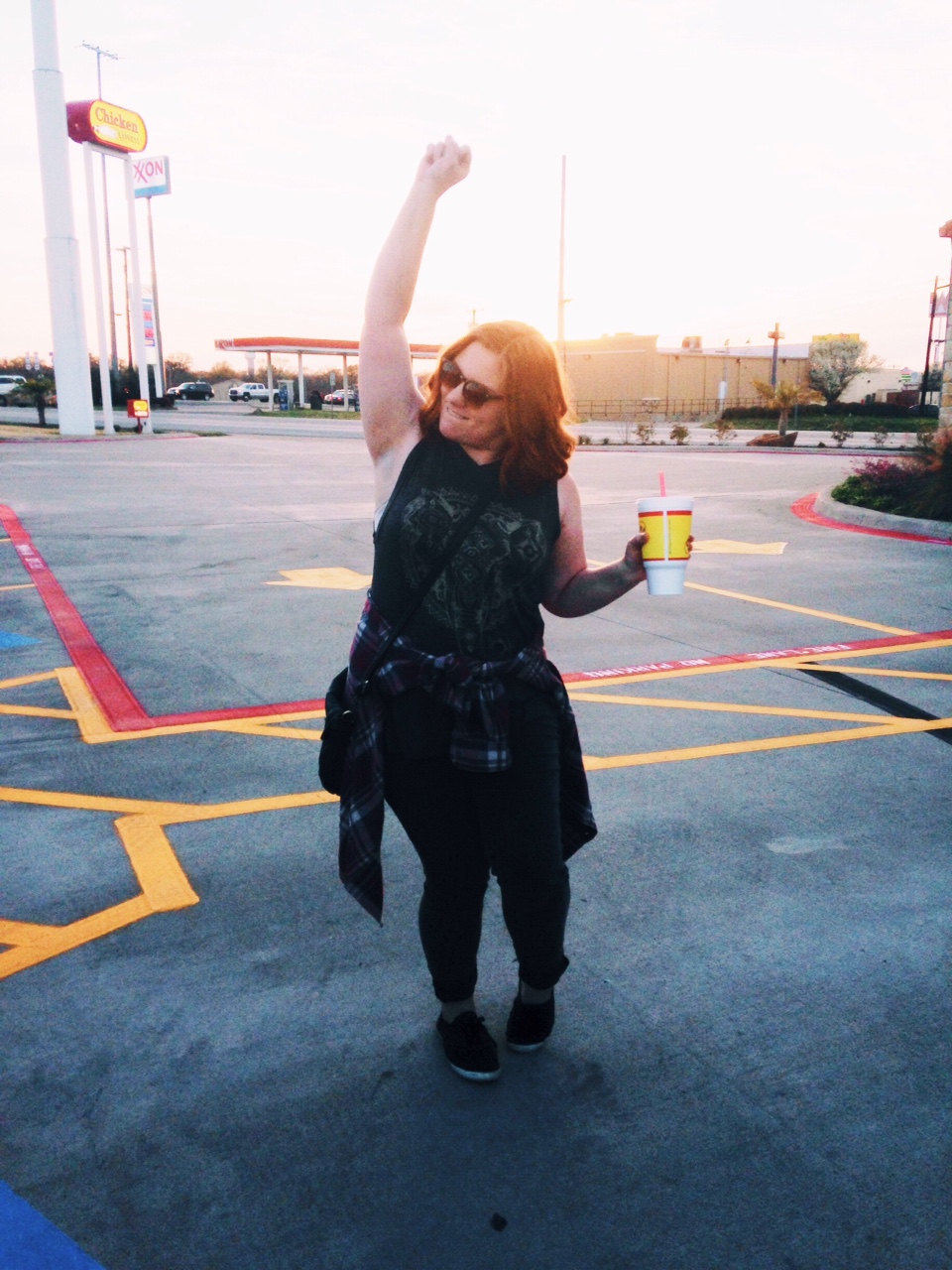 If you live in East Texas or really anywhere in Texas probably, you've heard of First Mondays in Canton, Texas. Every, you guessed it, first Monday weekend of the month there is this expansive flea market there. And when I say expansive I mean people bring their RVs and camp out for the weekend. My aunt and uncle are actually opening up an RV park there! (Rolling Oaks, holla!) Wear comfortable clothes, be prepared to eat fair food and drink the best lemonade you've ever had, and bring ca$h. You can find anything from antiques to cheap China crap to local farm food to "handmade" crafts to here. And the vendors are willing to deal. Just do me a favor and skip the animal part. It's seriously all heartbreakingly awful puppy mills. (Do not support them!)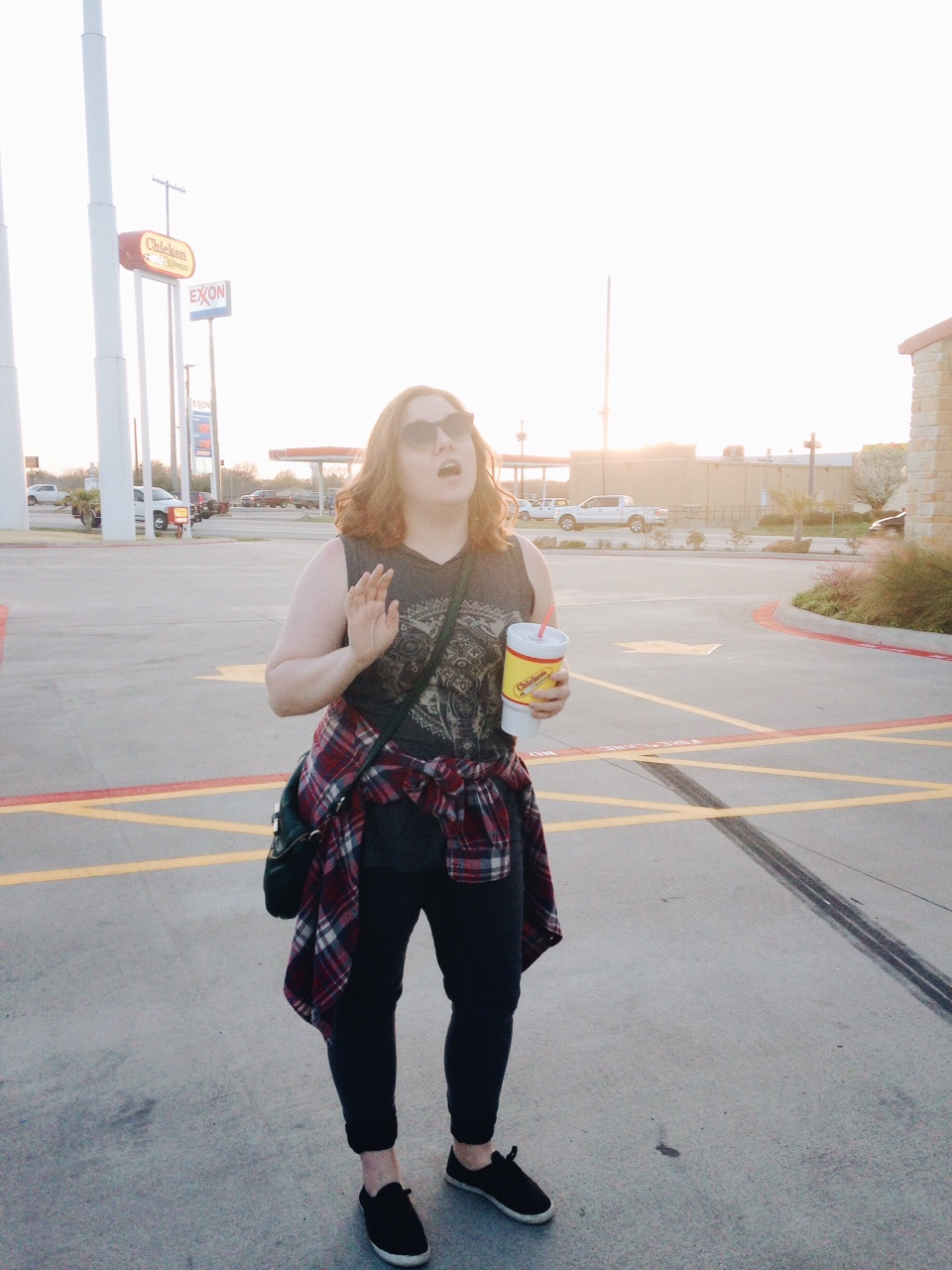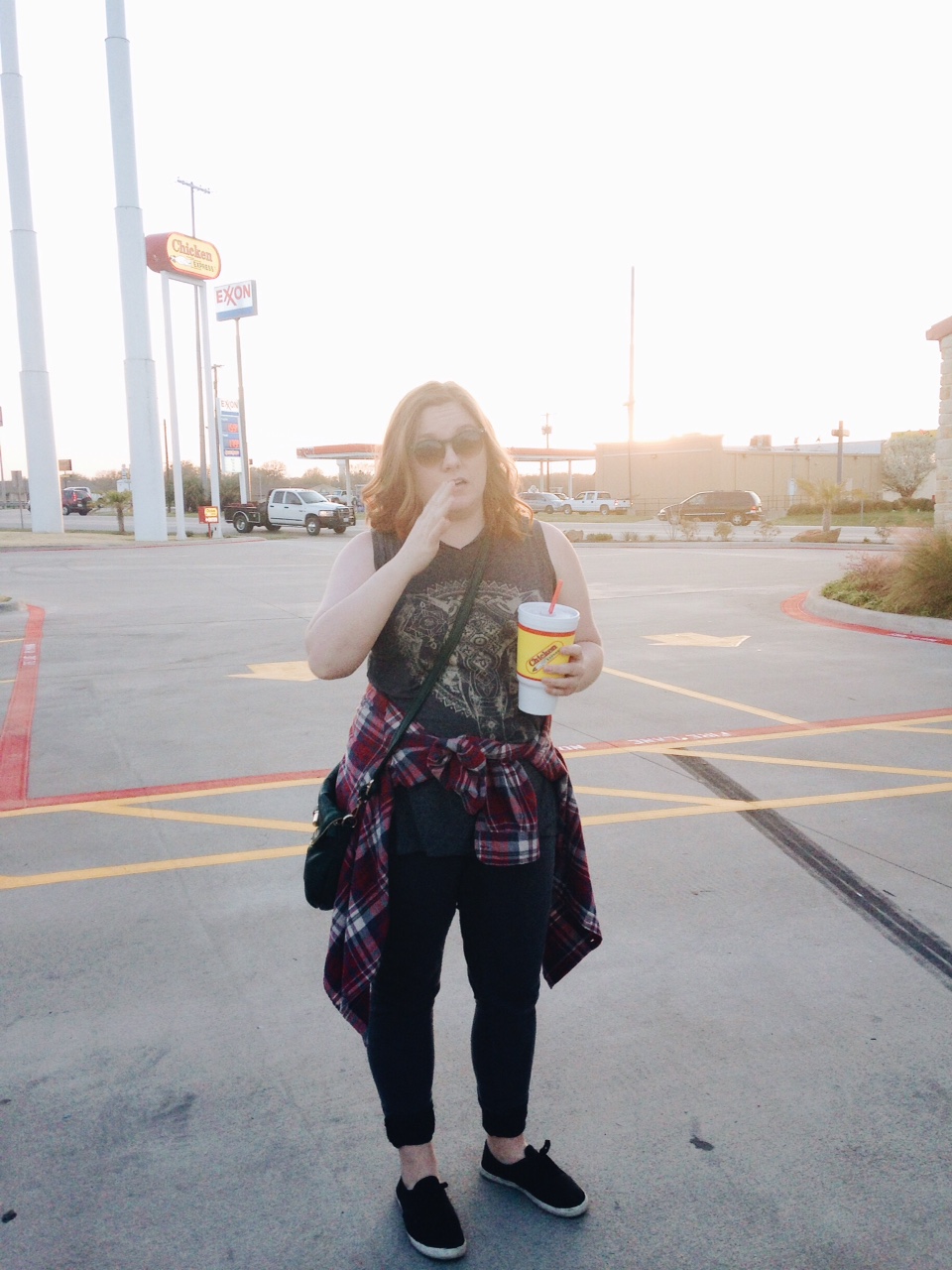 Several years ago I got a campaign style dresser here for $25. I had no idea what I was buying at the time but I'm so glad I was smart enough to snag it. This year I scored a rattan plant stand for $5! Everywhere else I've seen them for at least $50. Dude clearly didn't know what he had. I also got this hilarious director's chair that says "Miracle Whip" on it. No clue where that's gonna go but I had to have it, obviously.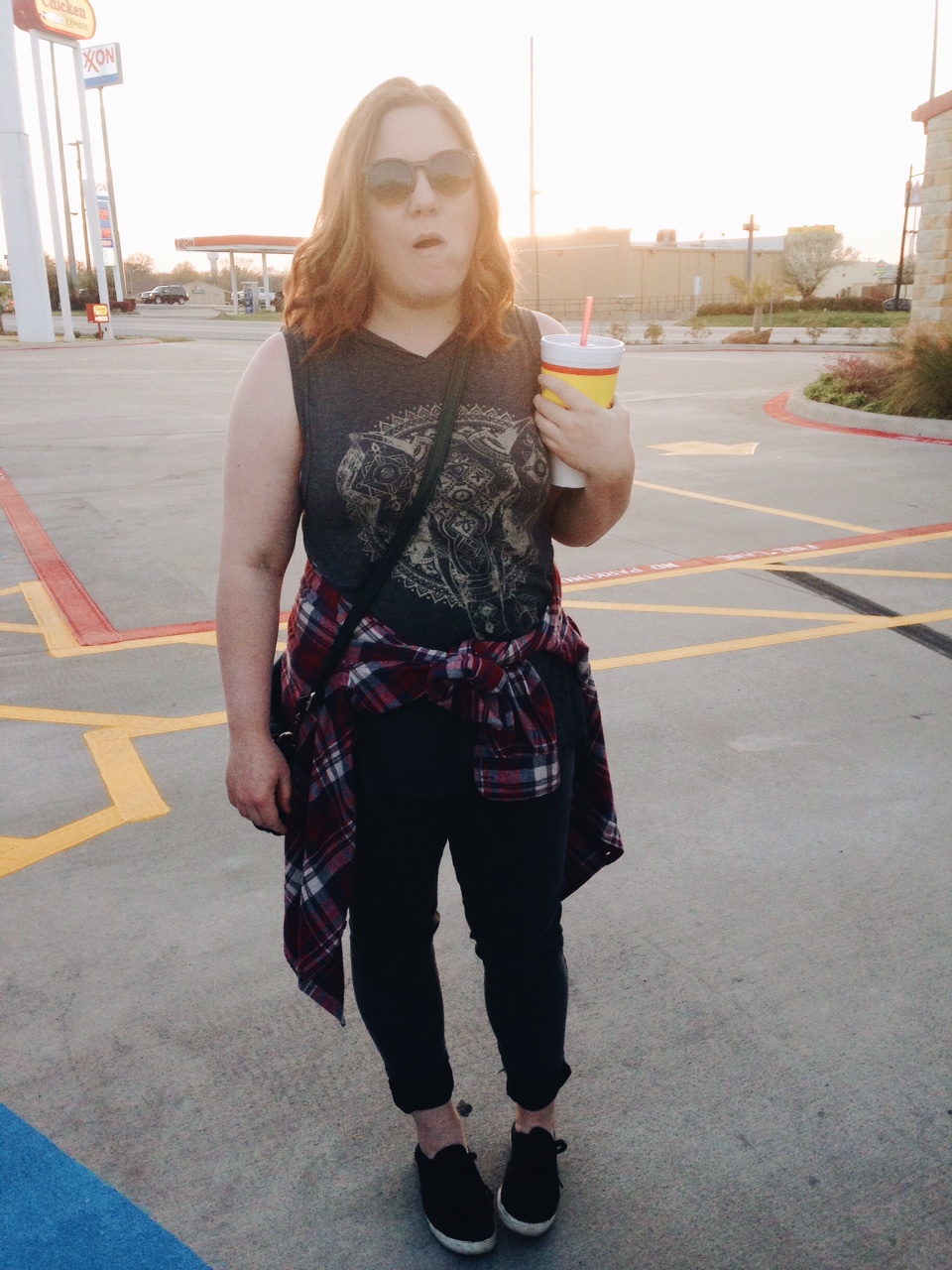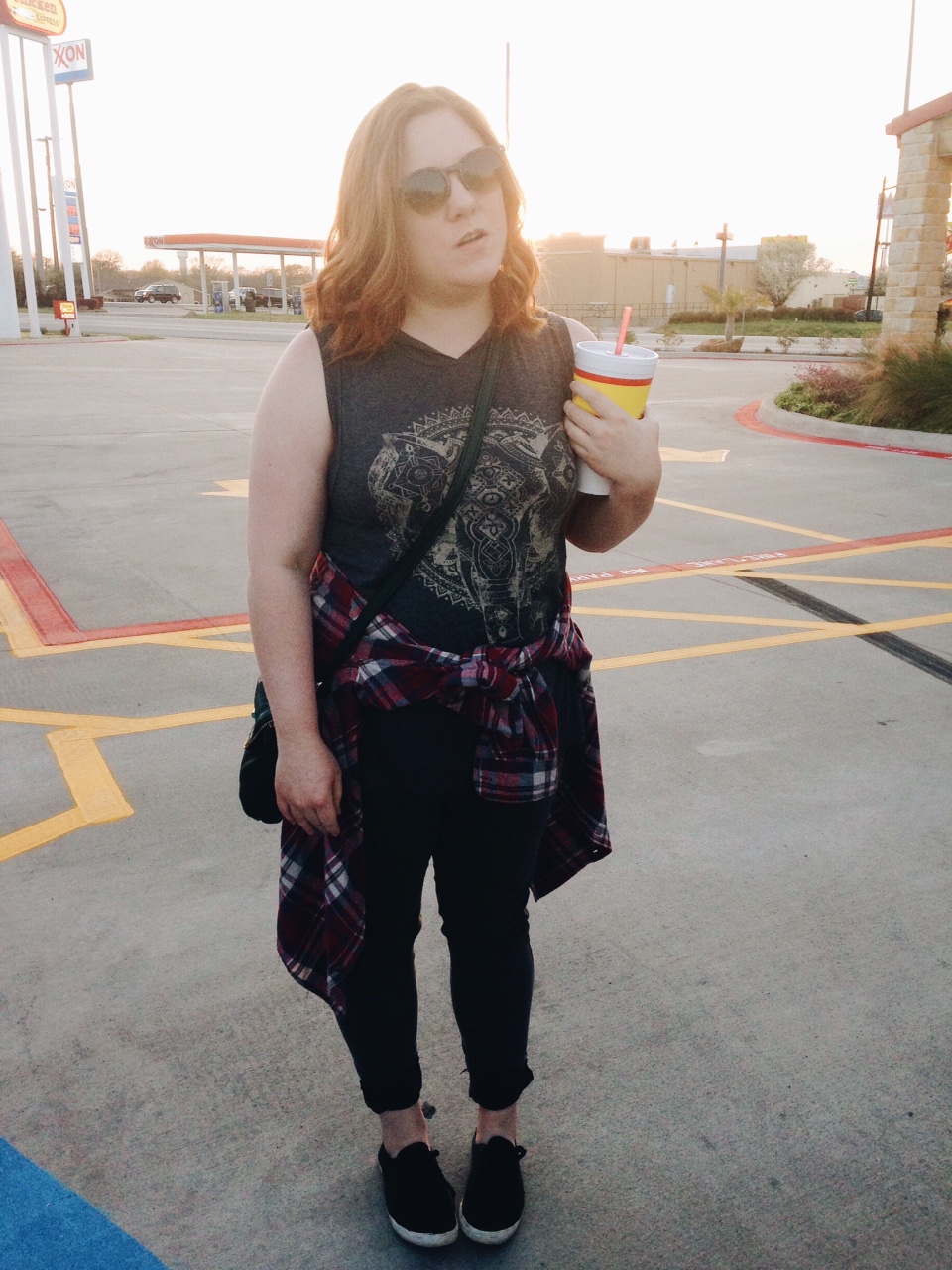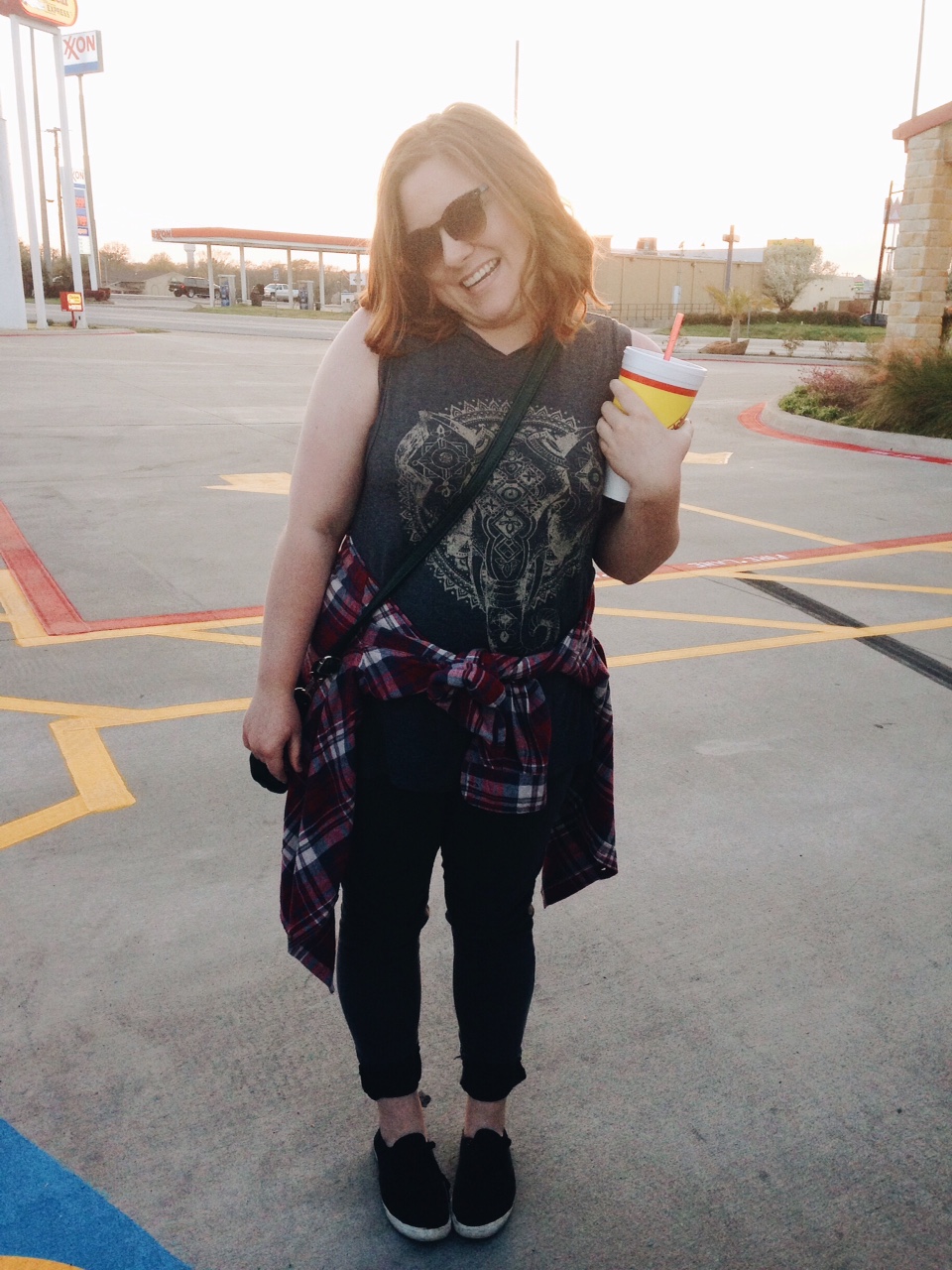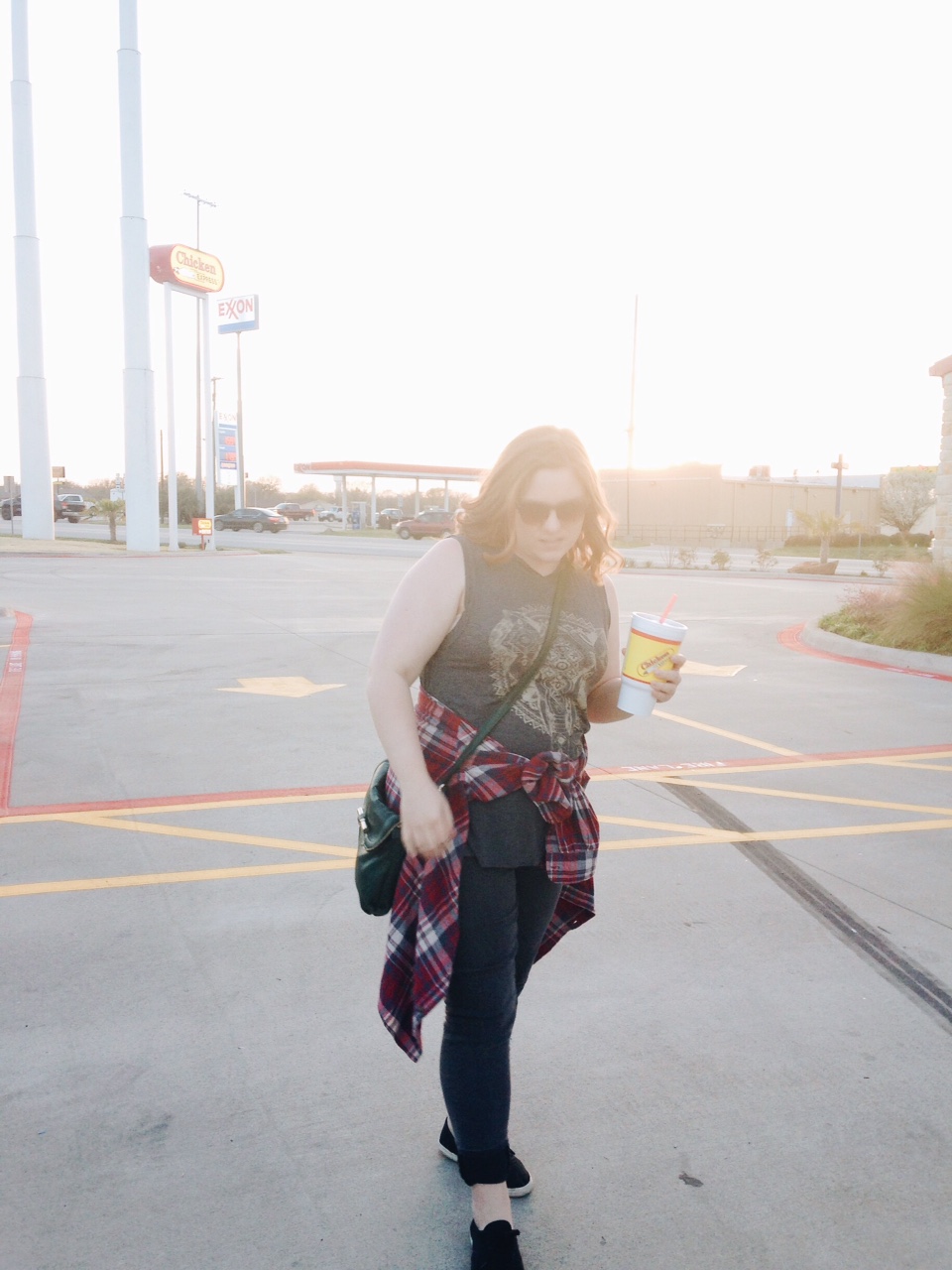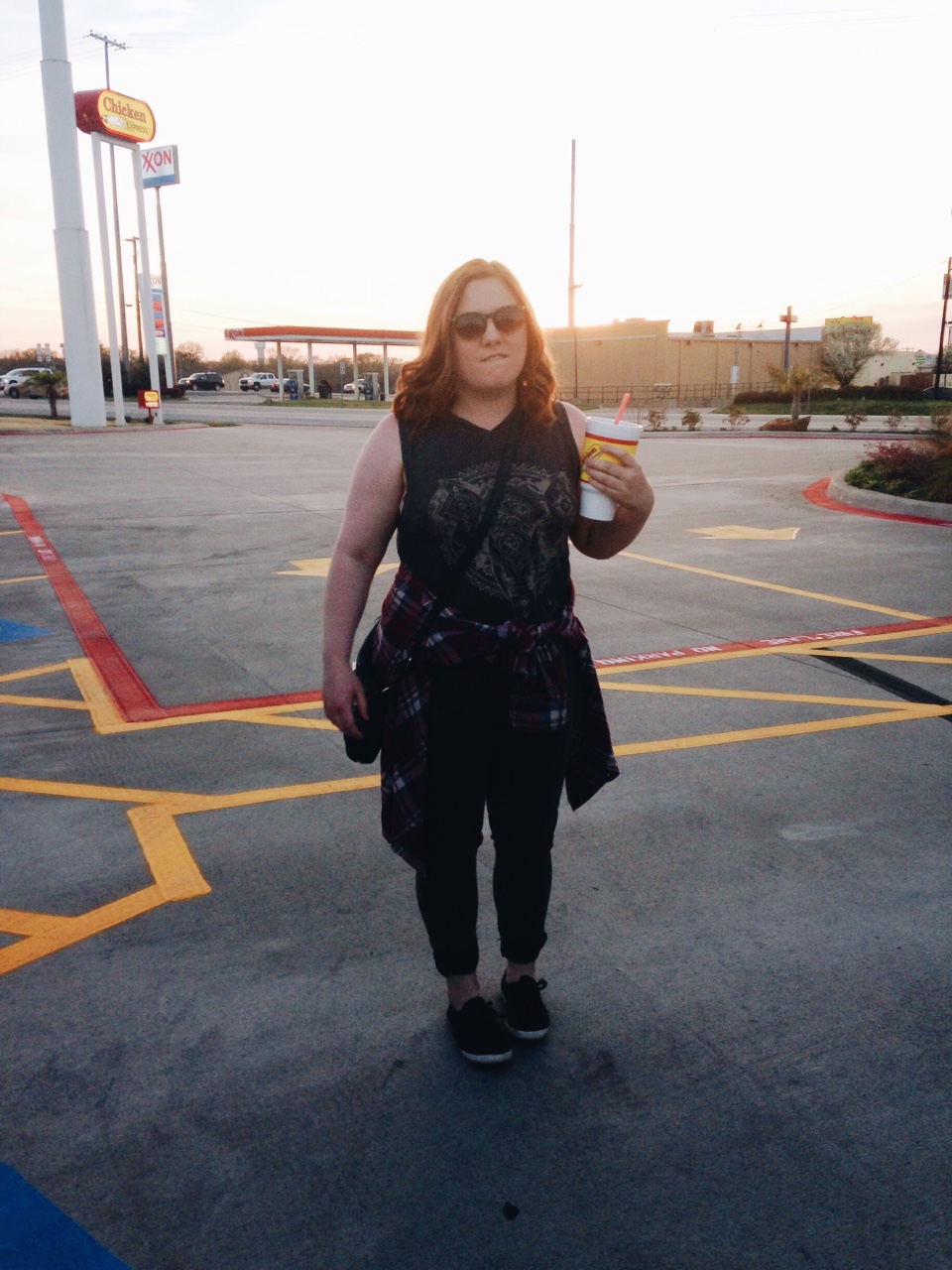 flannel/bag: thrifted, top: gaudy me, jeans/shoes: target, charisma: me
Don't be a dummy like me (or do) and not wear sunscreen if you're gonna pop off and wear no sleeves. I am glad I got a little color though. Summer's a coming!
xx