Hello all and happy Friday! I'm starting a new mini series today all about trends. You guys know I love to wear whatever I want despite the trends but I do like to gather inspiration and ideas from trends. Especially when they are easily accessible at places like Forever21, H&M, and Old Navy!
Today I'm focusing on the geo print. It's a relatively new thing popping up all over the place. Shirts, pants, tights, jewelry, phone cases etc. I love the print! And it's so easy to DIY because there are no set lines or patterns. Just start making angles. 🙂 It's all about sharp shapes, lines, simple colors, usually black and white, and crisp angles. It is, however, different from a tribal print!
So if you want to see some examples of geo prints for summer, keep reading!
 TOPS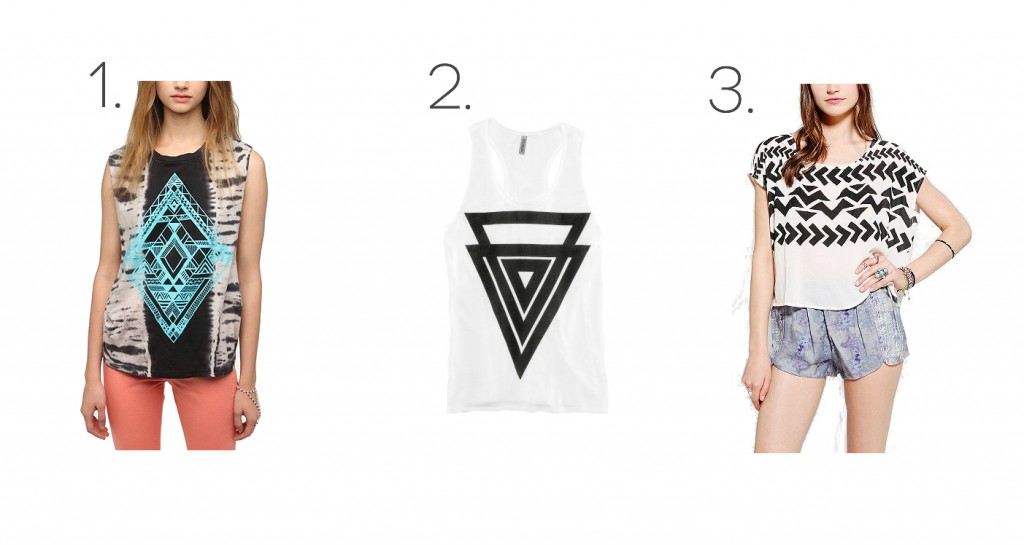 1. Urban Outfitters Geo Print Tee $39, 2. H&M Geo Top $12.99, 3. Urban Outfitters Lucca Couture Geo Top $49
DRESSES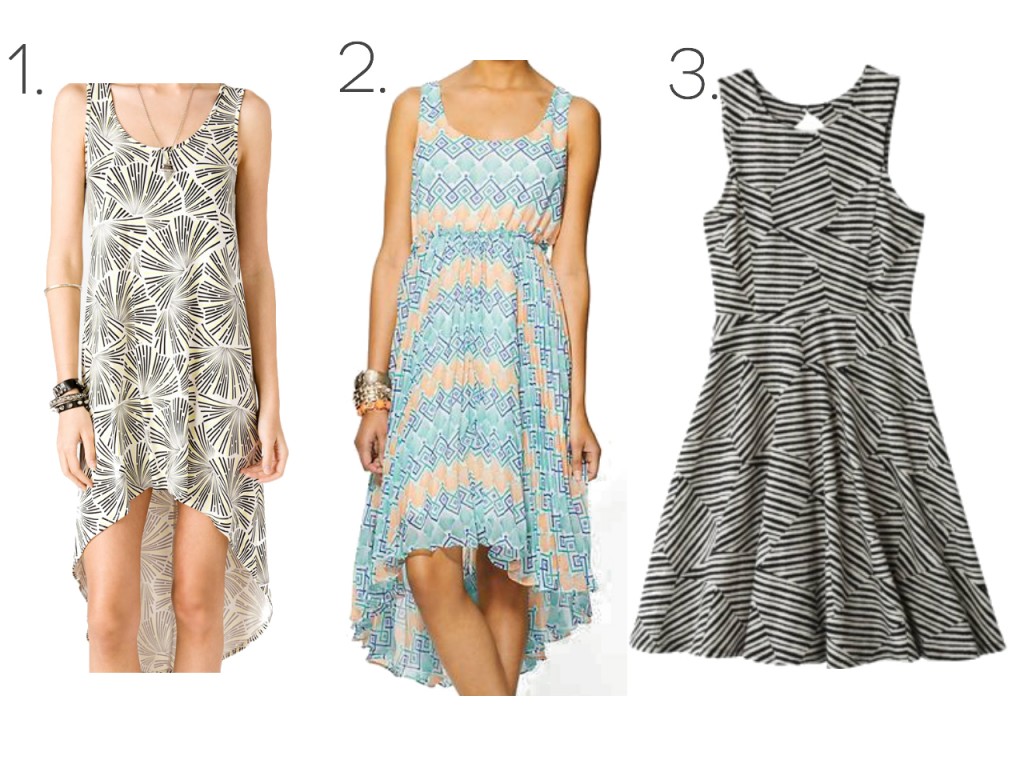 1. Forever21 Geo Print High-Low Dress $13.80, 2. MM Couture Geo Print Midi $99, 3. Xhiliration Geo Dress $24.99
ACCESSORIES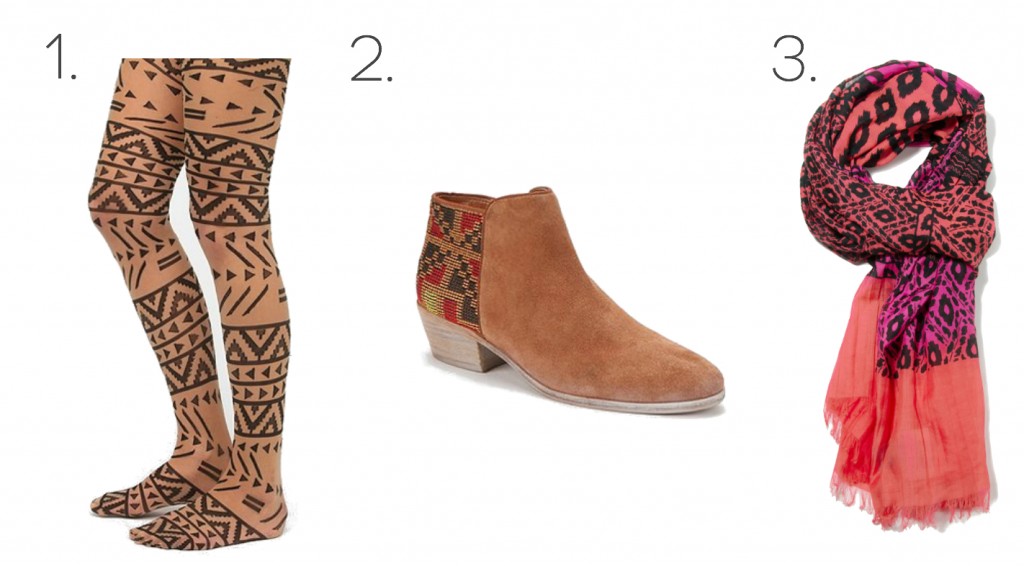 1. Urban Outfitters Geo Sheer Tight $7.99, 2. Urban Outfitters Sam Edelman Putnam Woven Geo Boot $160, 3. Forever21 Abstract Geo Scarf $8.80
JEWELRY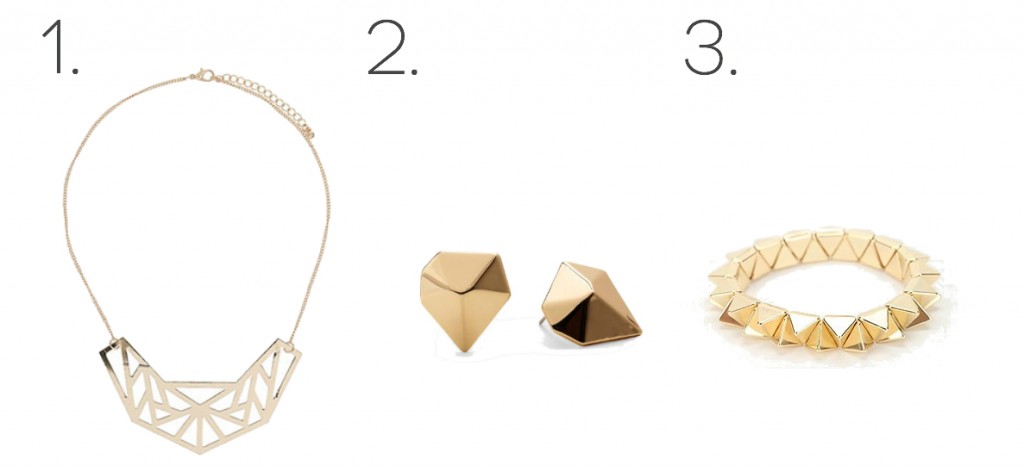 1. Topshop Short Geo Necklace $18, 2. Hive & Honey Solid Gold Geo Earring $18, 3. Urban Outfitters Stretch Bracelet $9.99
Go crazy with the geo print! Wear them all together or simplify with a pair of cutoff shorts and boots. BTW, this print looks great by the pool or at the beach. 😉
Have a trend suggestion you want me to cover? Leave it in the comments! Happy Monday!