Time for a new DIY! Every time I pull out this clay I wonder why I don't use it more. It's so easy to use and fun! I've seen these small, geode studs everywhere and have been dying to make my own. I pick my own colors and it's free. 😉 So! Here we go!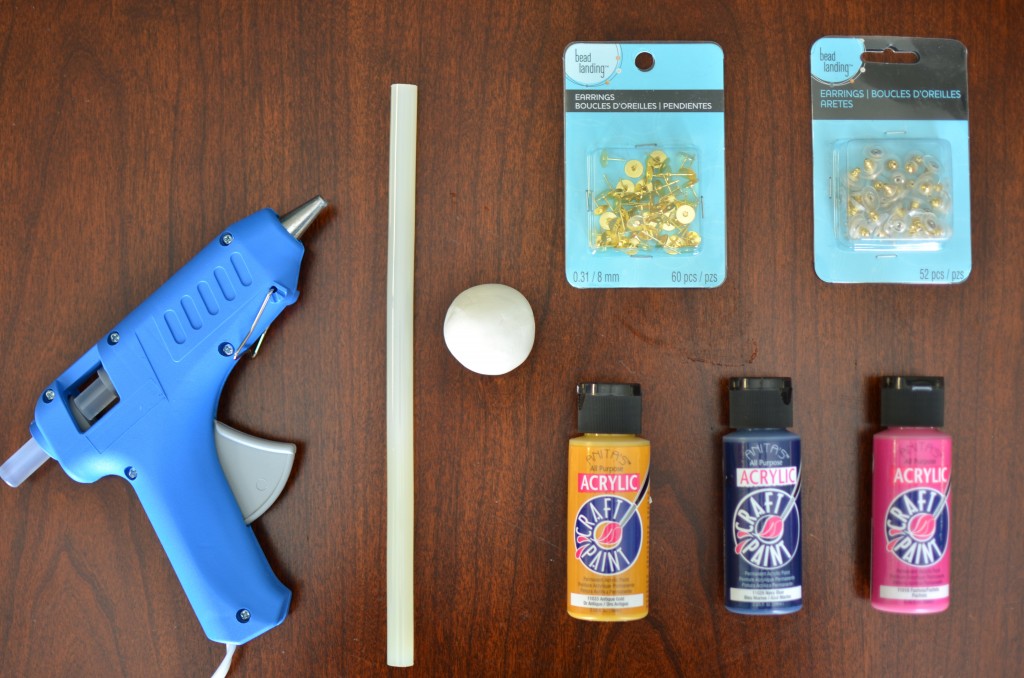 Supplies needed:
-Hot glue gun
-Baking clay
-Craft paint
-Earring blanks
-Earring backs
-Small paintbrush (not shown)
-Clay carving knife or sharp perry knife (not shown)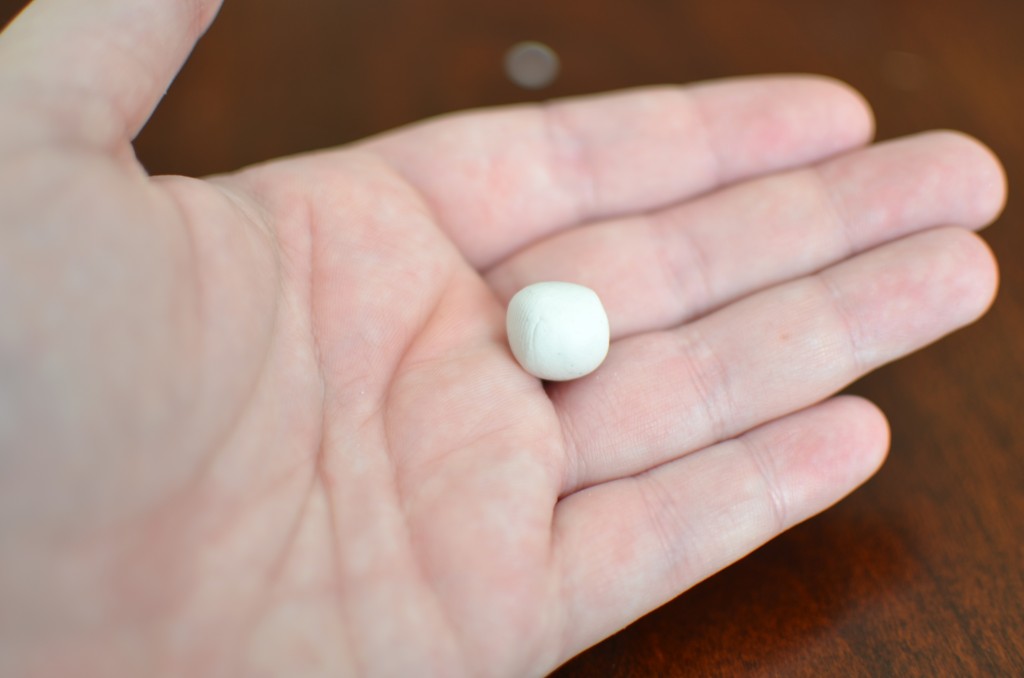 Step One:
Take a small piece of clay and roll it into a ball. You'll want it to be bigger than the final product. Press it onto a flat surface. This will be the place where the earring back will be glued.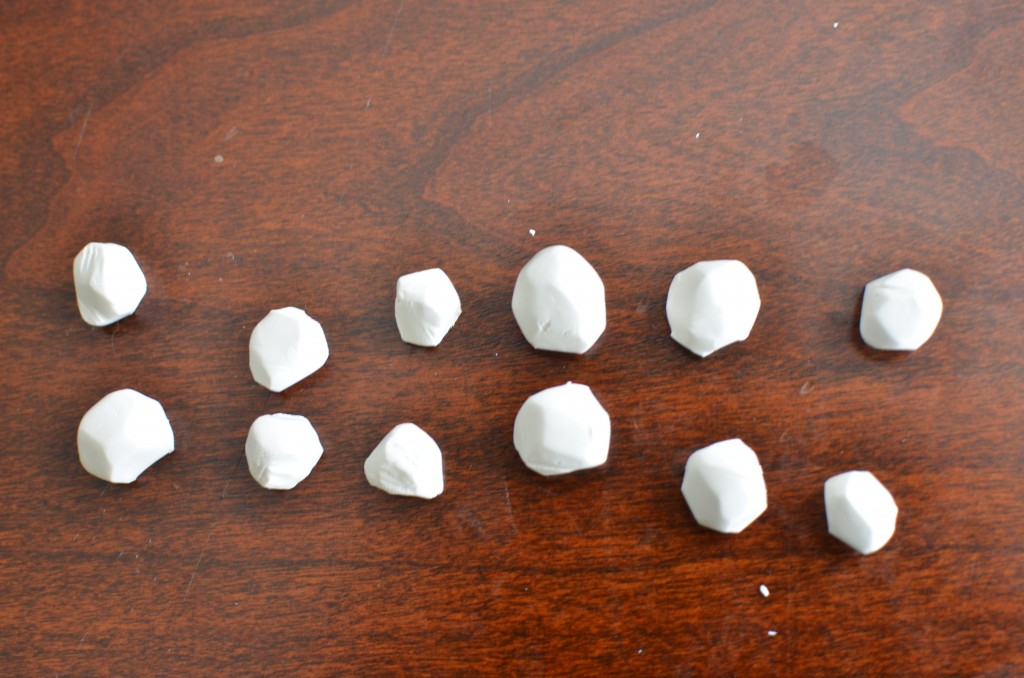 Step Two:
Take your perry knife and cut sharp angles into your clay. This is why your initial ball of clay needs to be bigger. You'll be cutting hunks off!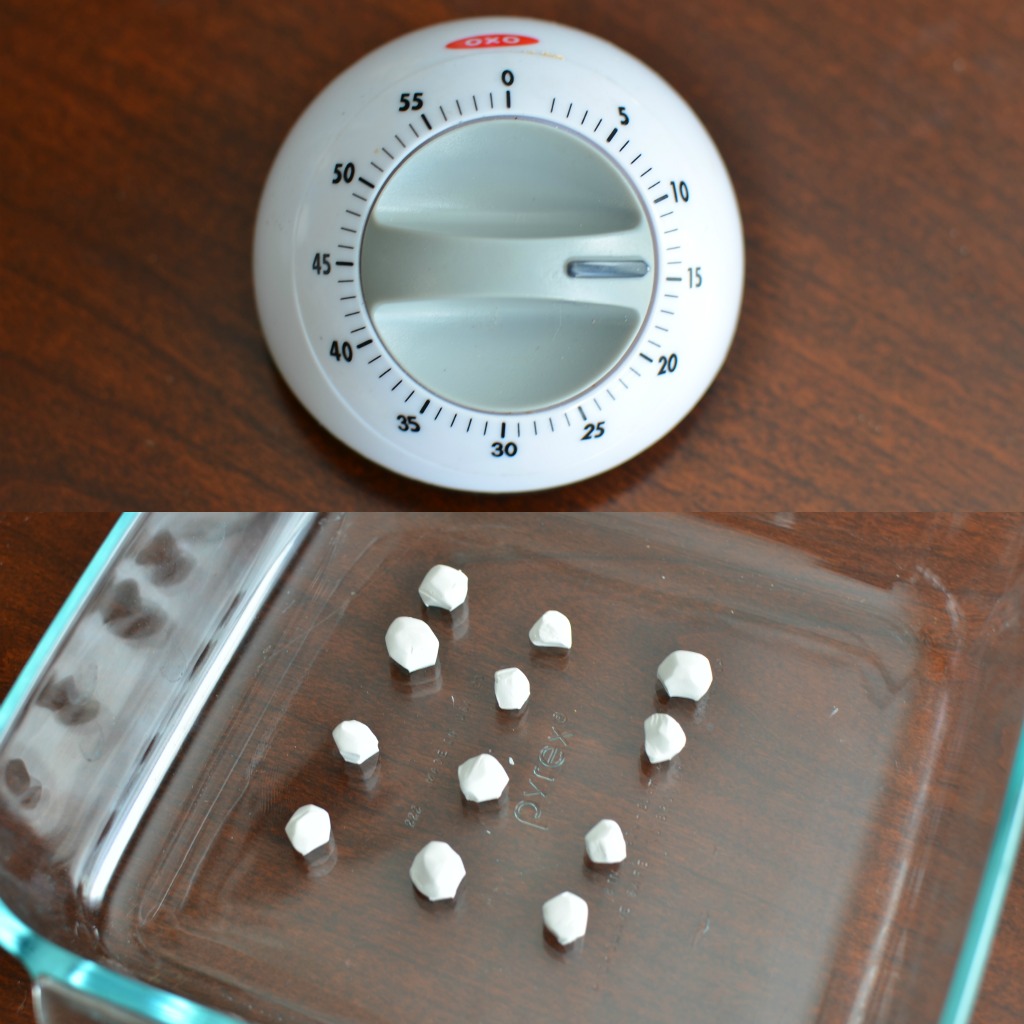 Step Three:
Bake according to your package's instructions.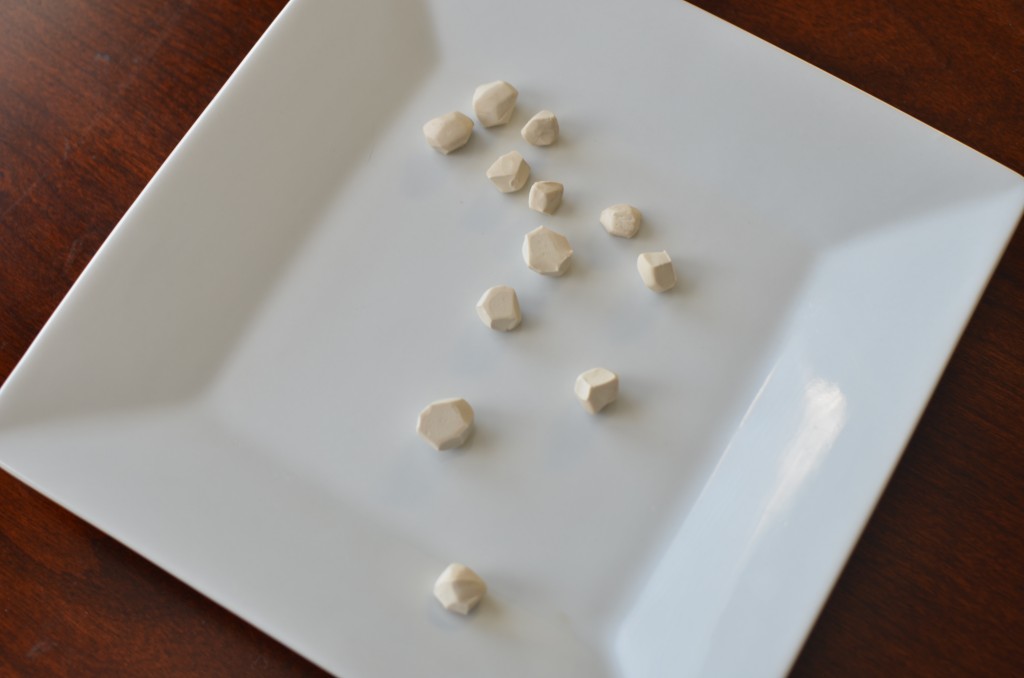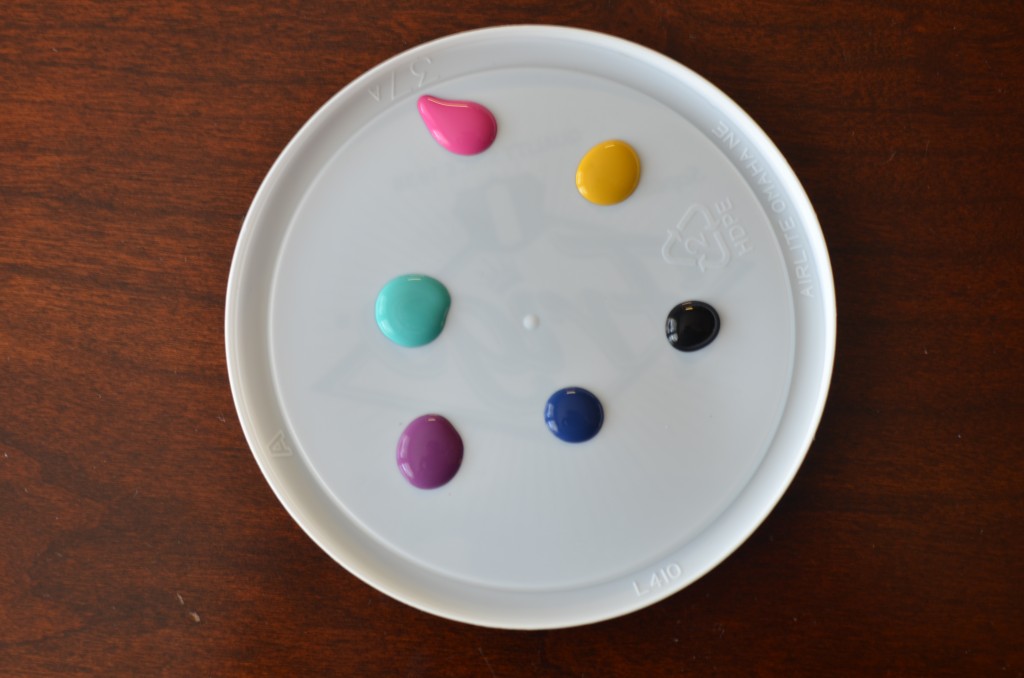 Step Four:
Once baked, heat up that hot glue gun and get your paint ready.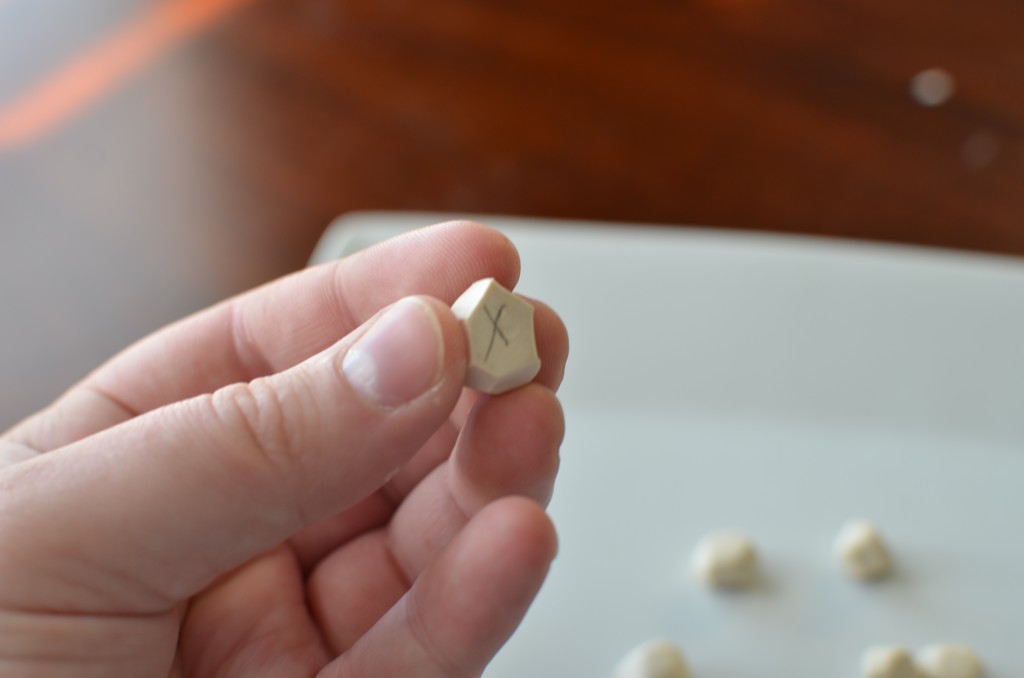 Step Five:
Mark the bottoms and be sure not to paint this part. You want to be sure where to glue the earring blanks.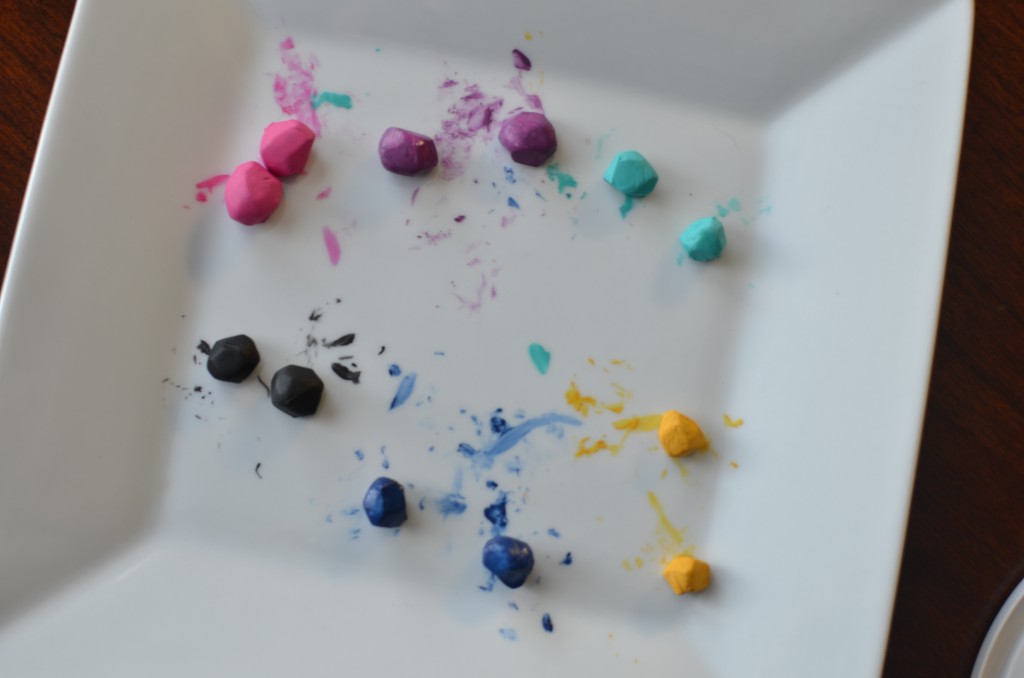 Step Six:
Paint them! *Here's a tip: Glue your backings on first and then paint them. They're easier to hold. 🙂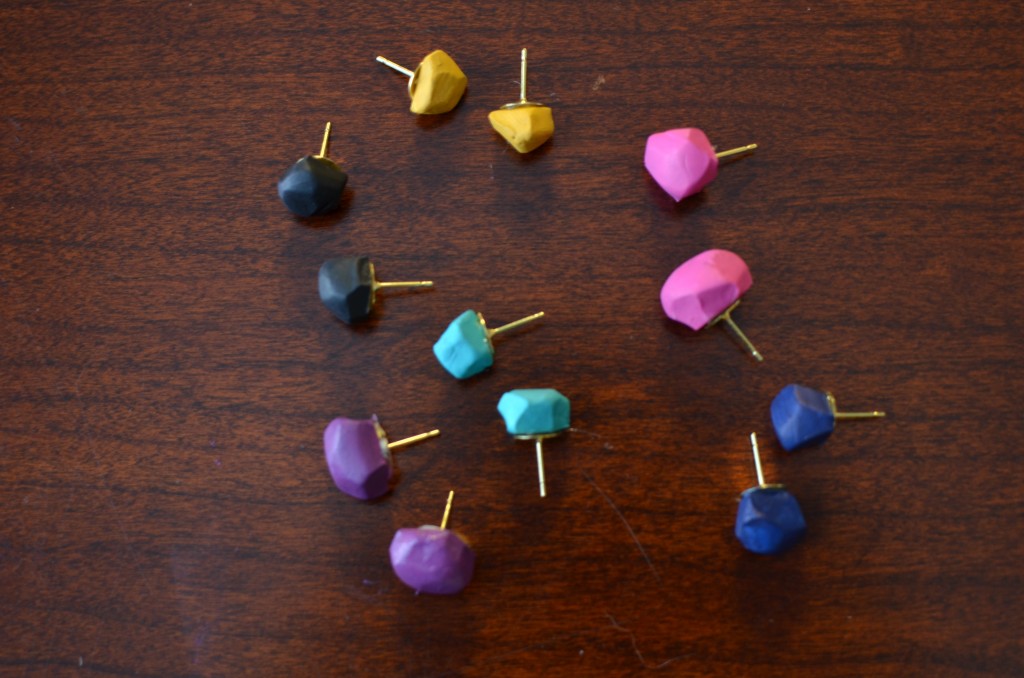 Step Seven:
If you didn't already, glue on your blanks. You're done!
Let me know if you try it and send me a picture of your final product!