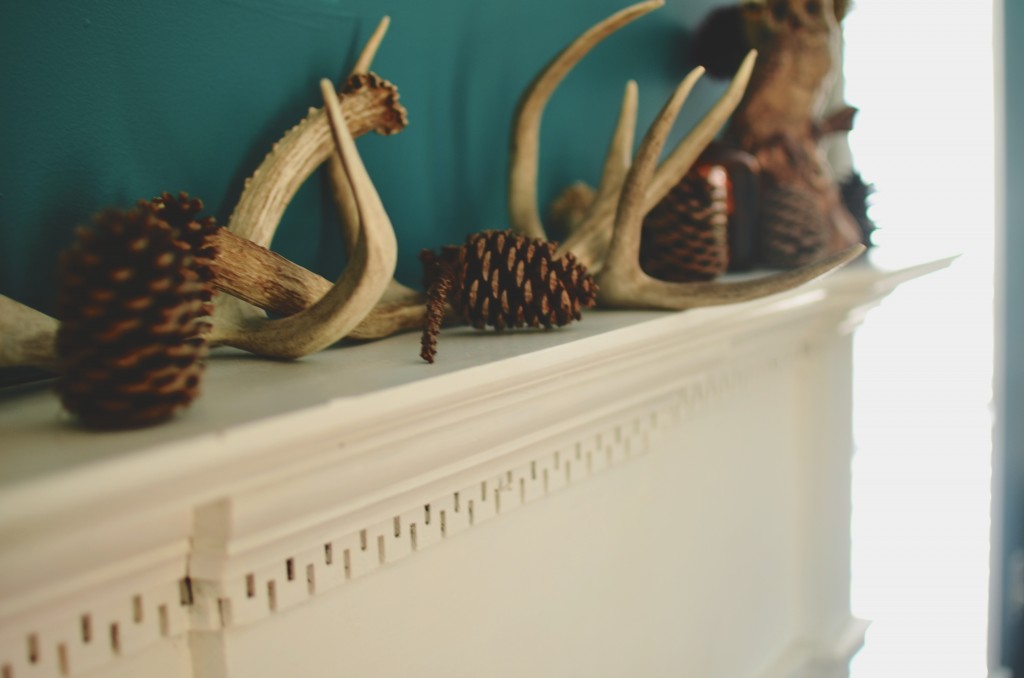 Adding pinecones to our mantel for a little fall action!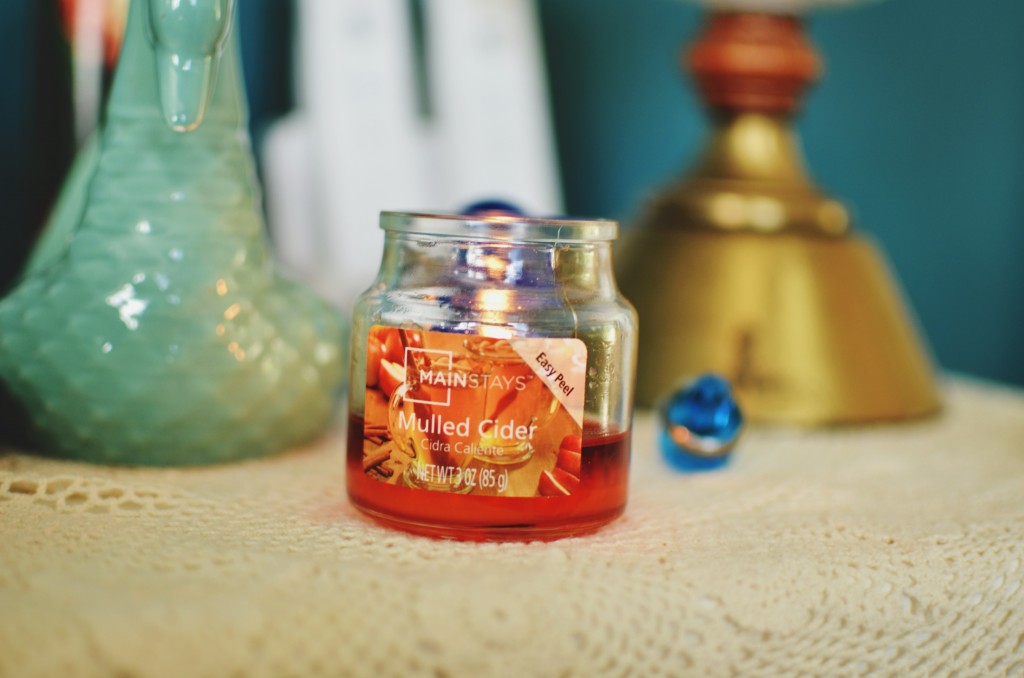 These $1 candles from Wal-Mart don't last long but they sure smell good.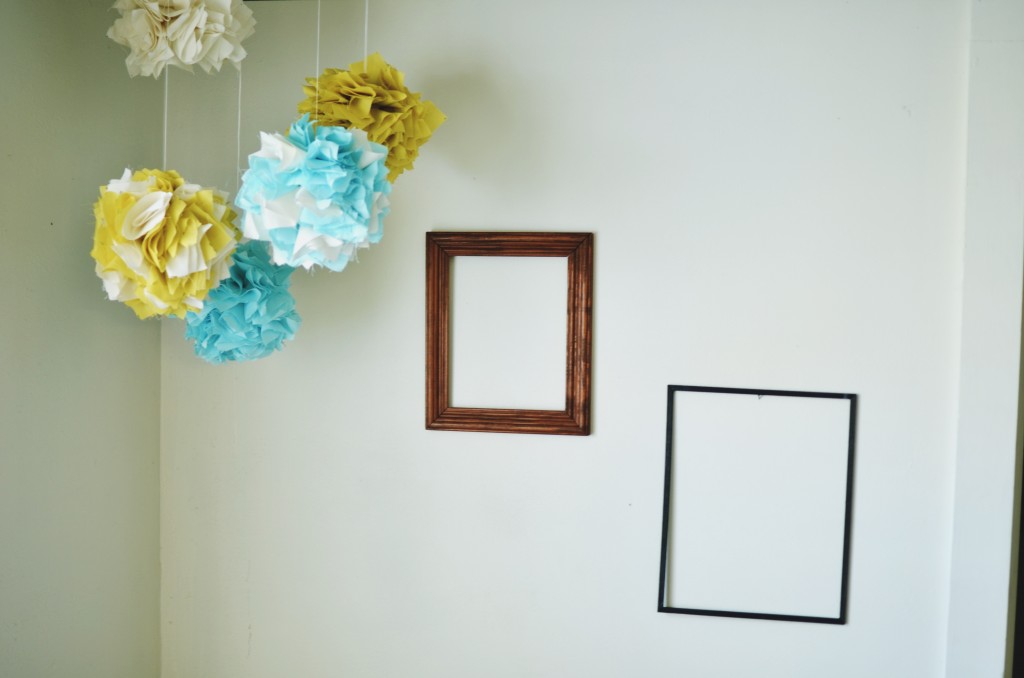 Updating the guest room with some pompom balls my sister made and empty frames fills that big white wall.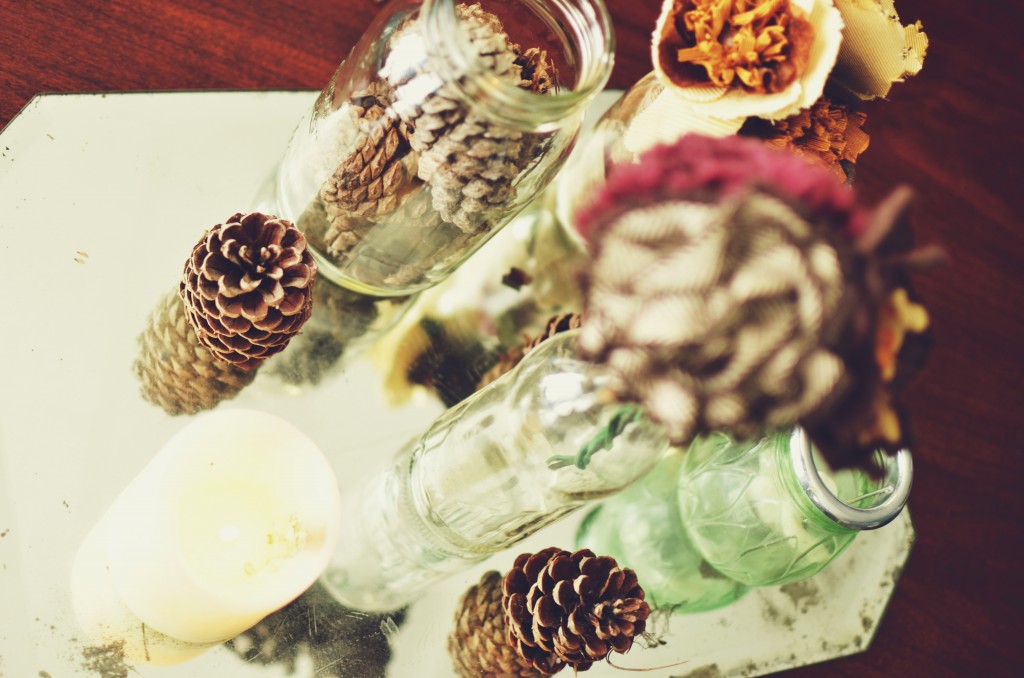 Getting festive with our dining table centerpiece.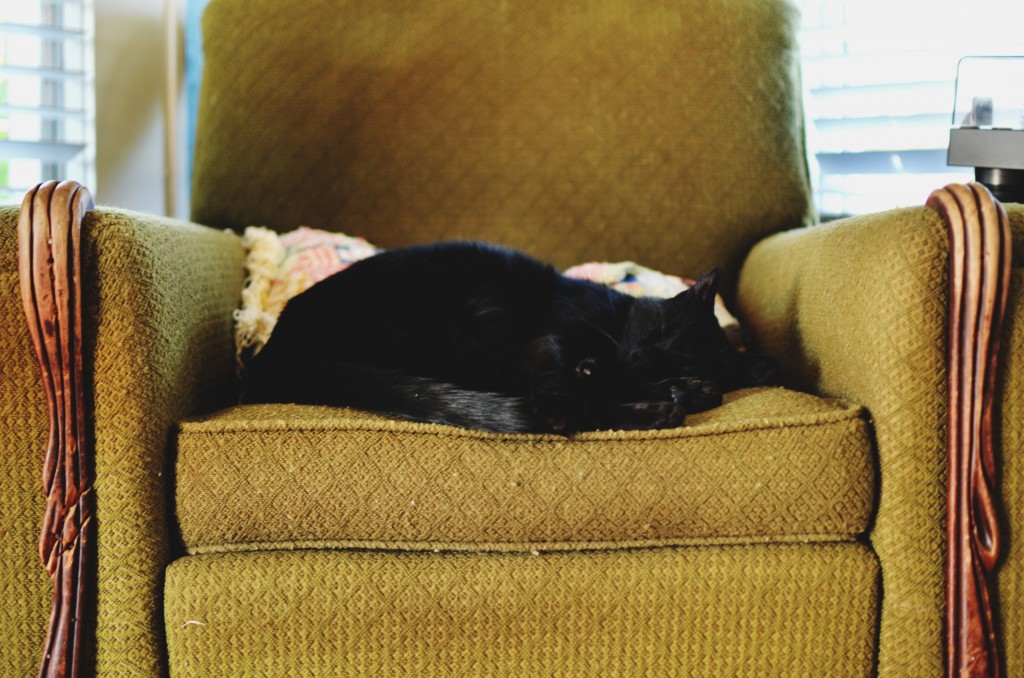 Sleepy kitty in our $2.50 estate sale chair. 🙂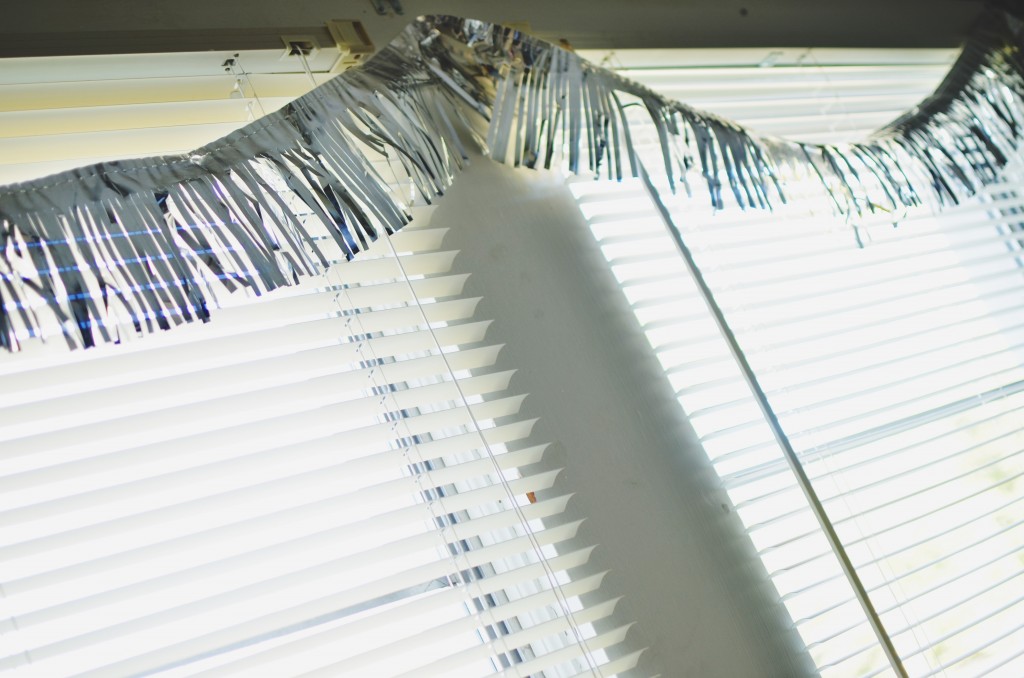 Adding tinsel to the windows above my desk for a little girlyness.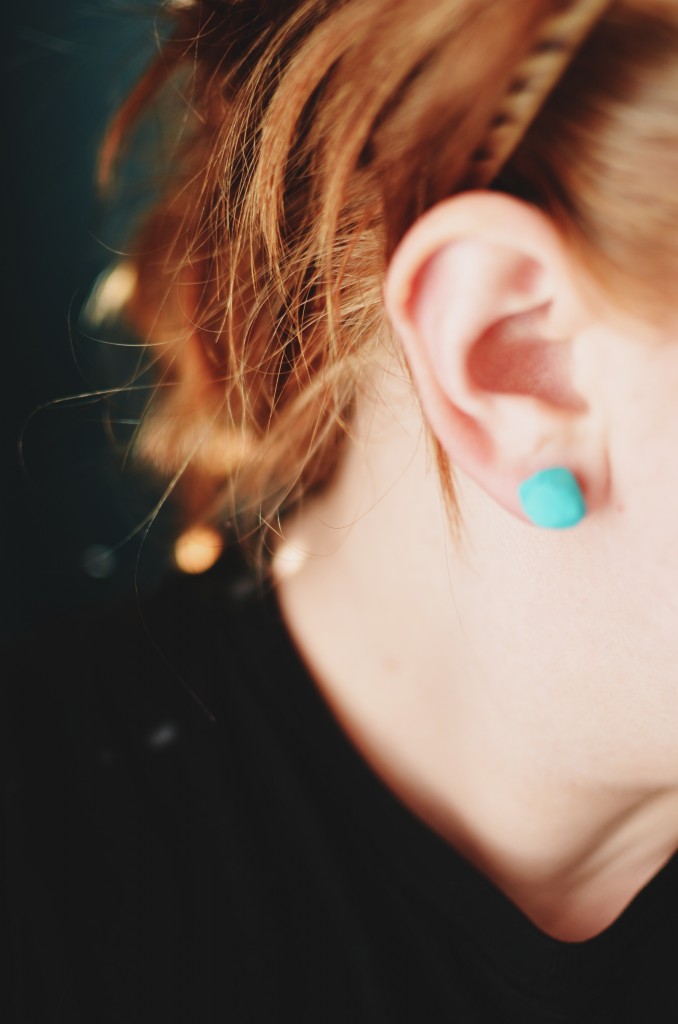 Wearing my DIY geo earrings! I LOVE them!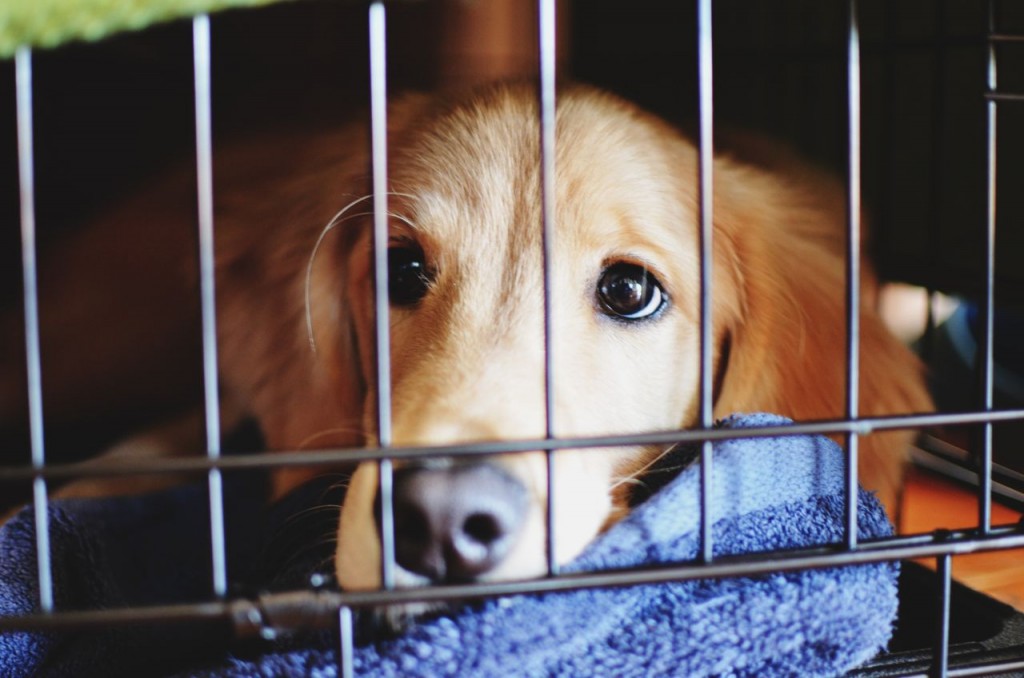 Little pup in her kennel. 🙂
We've been enjoying fall around here! The leaves are changing and the weather is starting to get permanently cooler. We picked up a lot of firewood from my dad and can't wait for it to get frigid and burn some! Yay, smores! 🙂
How are you enjoying the fall season? Has it snowed where you live?