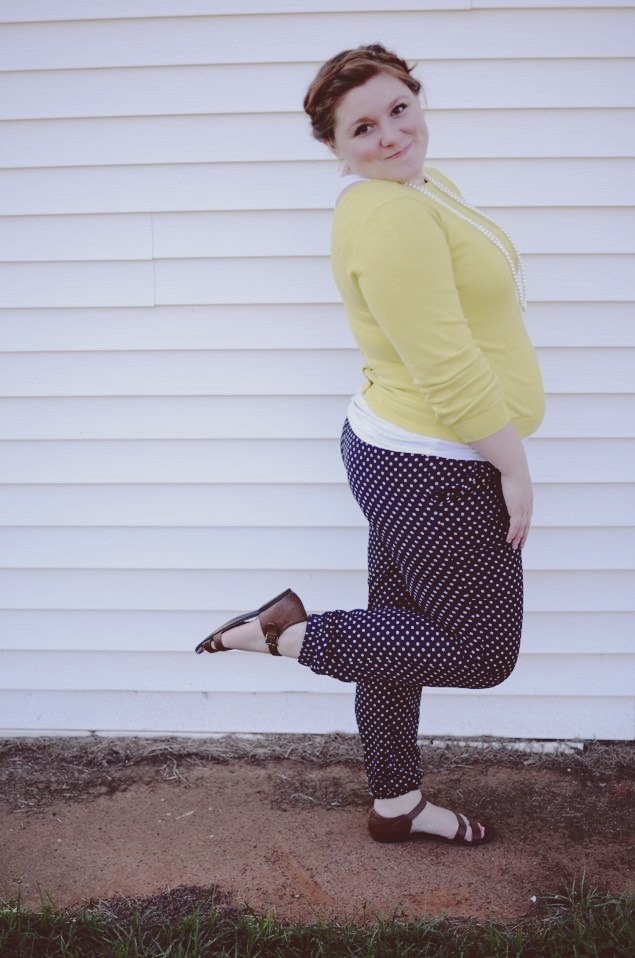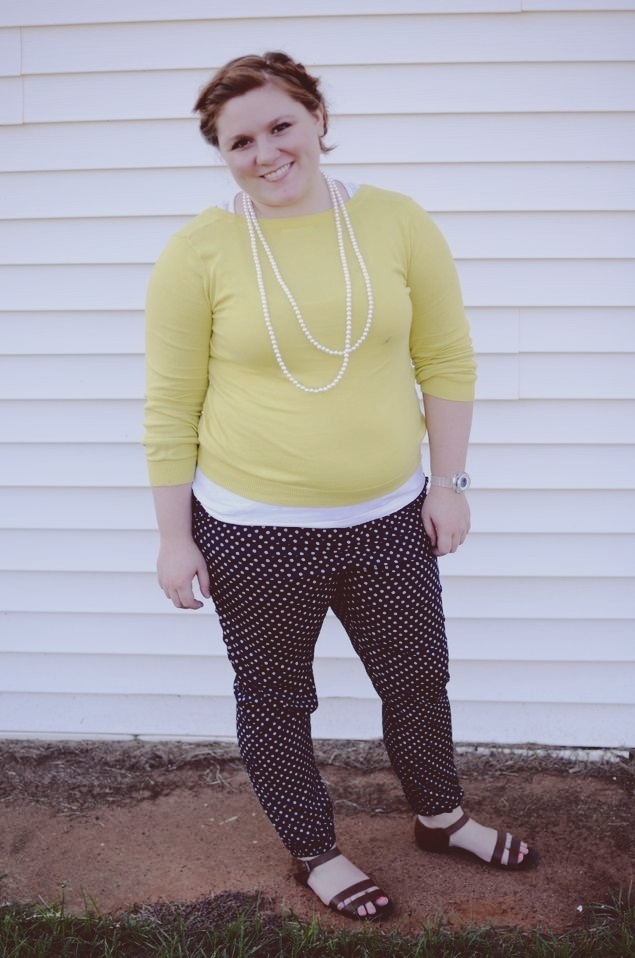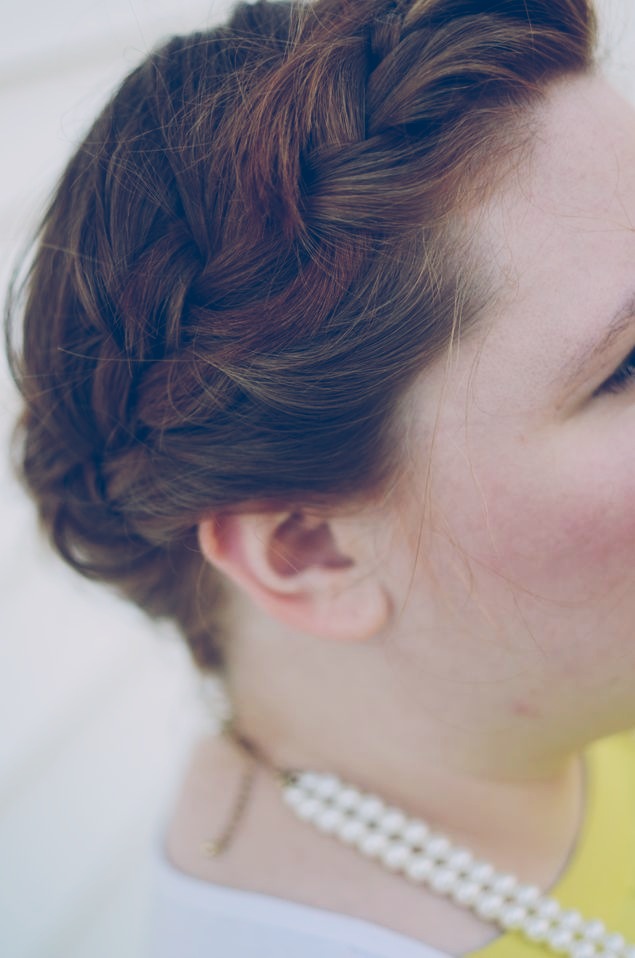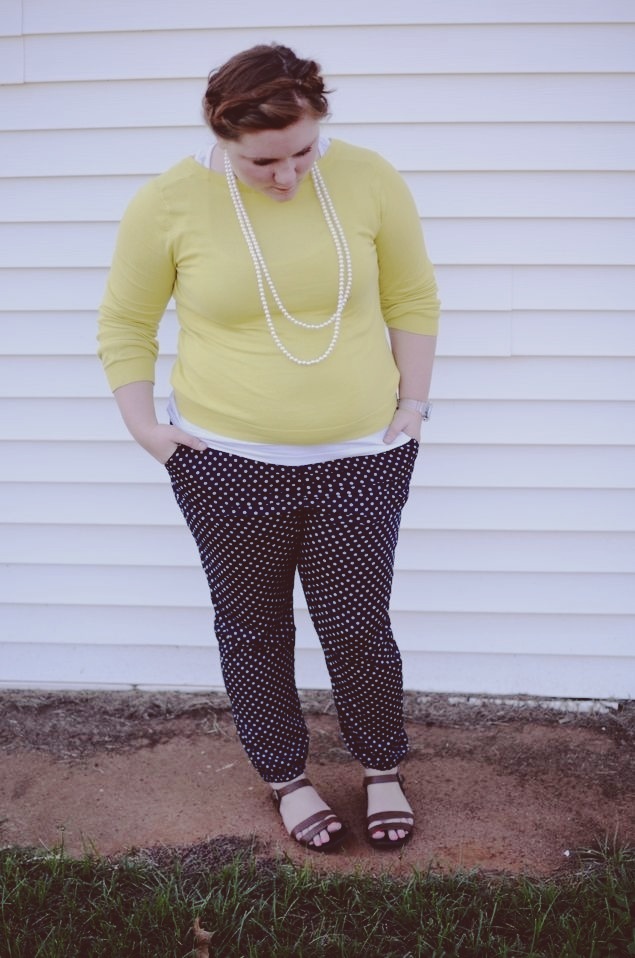 cardigan worn backwards: Forever21, necklace/pants: Forever21, sandals: Old Navy, watch: WalMart
I love these pants. Though I do dislike Forever21's unpredictable sizing! I have several pairs of jeans from them and some fit, some are a little baggy, and some are entirely too tight. Yeesh. They are pretty comfortable though! I like pants that aren't slacks or jeans. It just adds some variety, especially with different patterns.
I can't believe I don't do this crownbraid more often! I remember doing it a couple of years ago but having someone else do it. I can't contort my hands to go all the way around my head. I just stick with a french braid as far as I can go then pin the rest up. It's easy and pretty!
What are you doing this weekend? My in-laws are taking me for a birthday dinner. 🙂 Yum!