Happy Tuesday! I thought for today's Beauty Tuesday I'd give you guys a little insight into my nightly skincare routine. It's short, boring, and mundane. Let's take a look!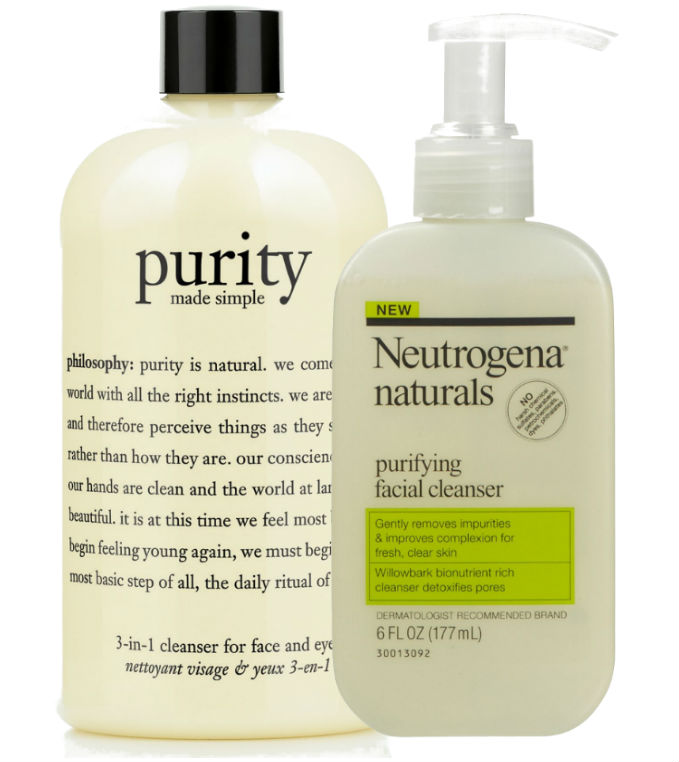 To take off all of my makeup I either use Philosophy Purity Facial Cleanser
or Neutrogena Naturals Facial Cleanser
. I recently discovered the Neutrogena when I ran out of my 32 oz. of Philosophy. It's about $7 and it takes literally every stitch of makeup off of my face. The smell is so good, like a Jolly Rancher, and so far it doesn't dry my face out, which most scented products tend to do for me.
I started using Philosophy Purity about six years ago and never really looked back. My mom saw it on QVC one night and we just decided to order it. The power of advertising, amiright?! It's the only thing that doesn't mess with my skin and still takes off all my makeup. (The only reason I bought the Neutrogena was to save a little $$!) Bonus, it lasts me quite a while! I normally buy the biggest bottle which is 32 ounces and that lasts me several months. However, the biggest sold in stores is 16 ounces!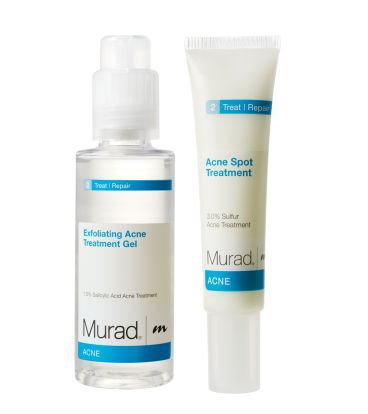 For breakouts I've found that Murad Exfoliating Acne Treatment Gel is the only thing that won't make my skin worse! It's just so darn expensive and I'm literally on my last drop of this stuff. Sucks to suck it up and buy some more, but it's so worth it! For spot treatment Murad Spot Treatment can't be beat. I love it so much!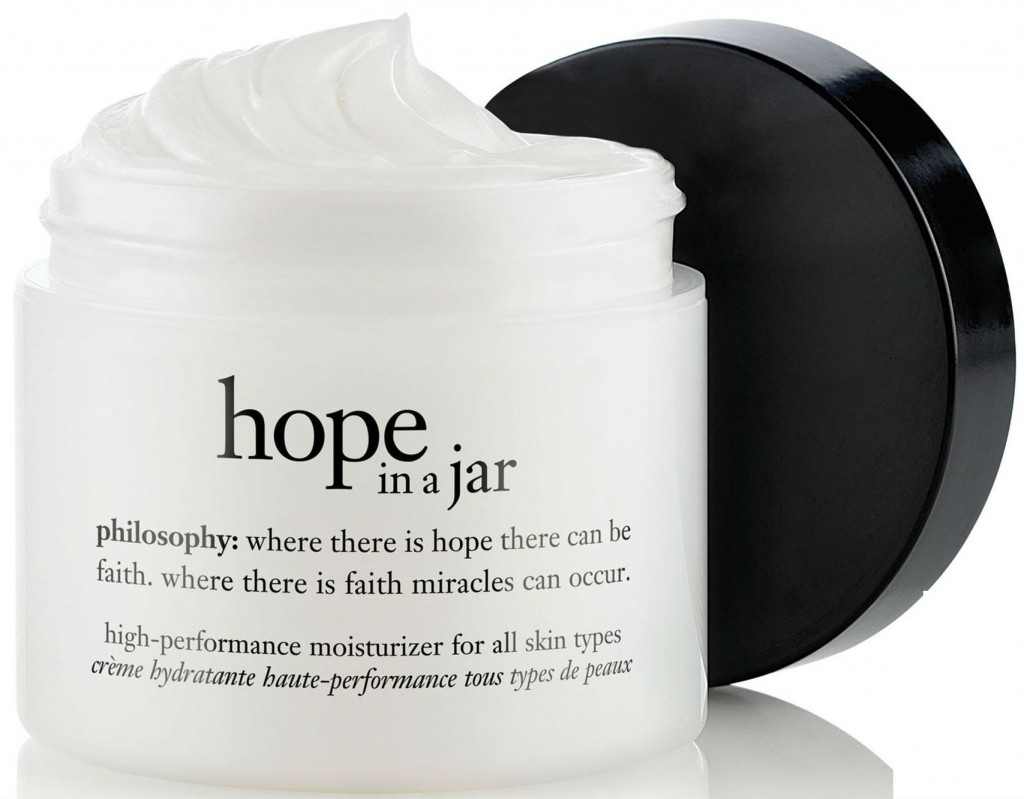 For a moisturizer, which I'm finding I need more lately, my mom gave me Philosophy Hope In A Jar when she was over it. Haha! It smells like sunscreen, which I like but some don't, and has a unique texture. It's almost like it has shimmer in it because it makes my skin sparkle when I put it on. The texture is airy and light and it takes it a second to rub into my skin but once it's there it's moisturized, baby!
Once I run out of this I'm hoping to try Boots Expert Moisturizing Lotion. It's cheaper and I've heard good things!
So that's it! A pretty basic nightly routine. What are your favorite products to use? Favorite moisturizers? Spot treatments? Cheap things you've found that work well for you? Let me know in the comments! I wanna know! 🙂
Happy Tuesday!