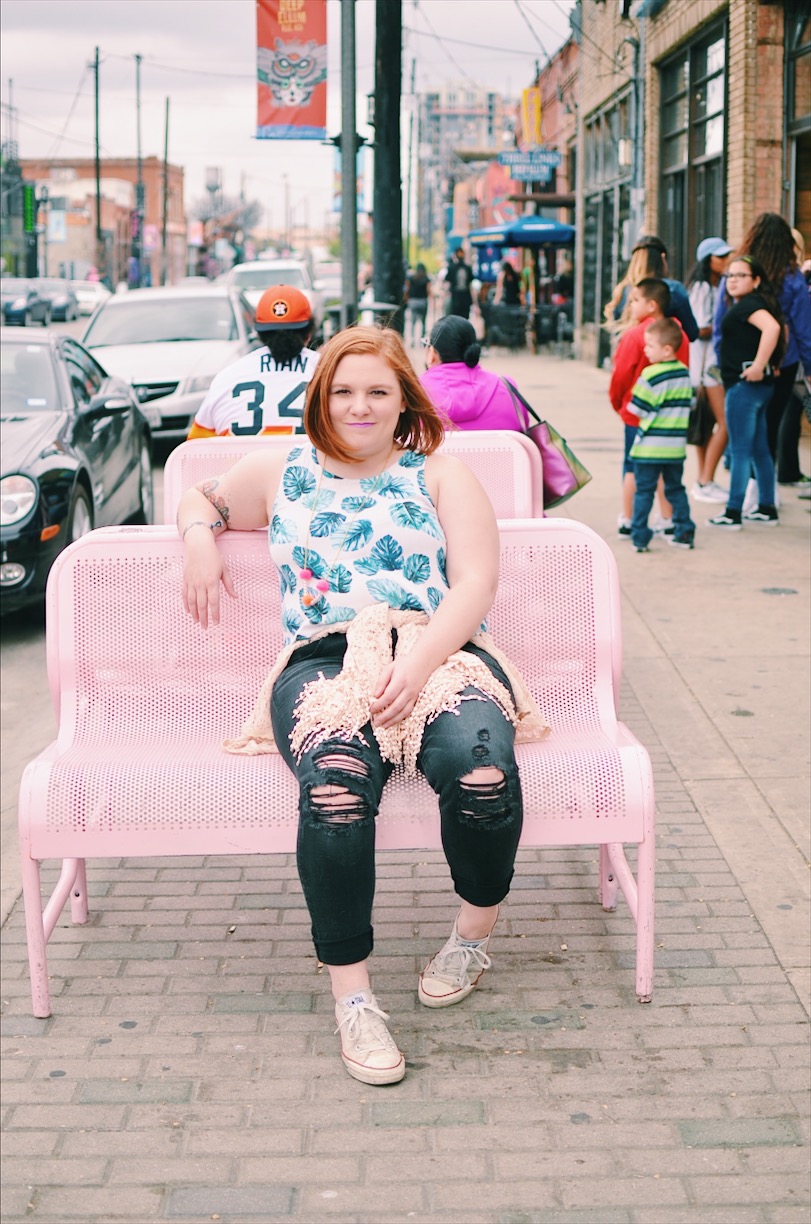 A few weekends ago my family came into town to celebrate my youngest sister's birthday. The big 1-8. She got a fancy new tattoo that my mom drew (#trendsetter) and we spent the weekend eating and thrifting and being together. It ruled.
One of the days I was responsible for taking approximately 7,834 photos of my sister in approximately 47 outfits for "graduation." I forced her and her boyfriend to take some of me though. It was only fair.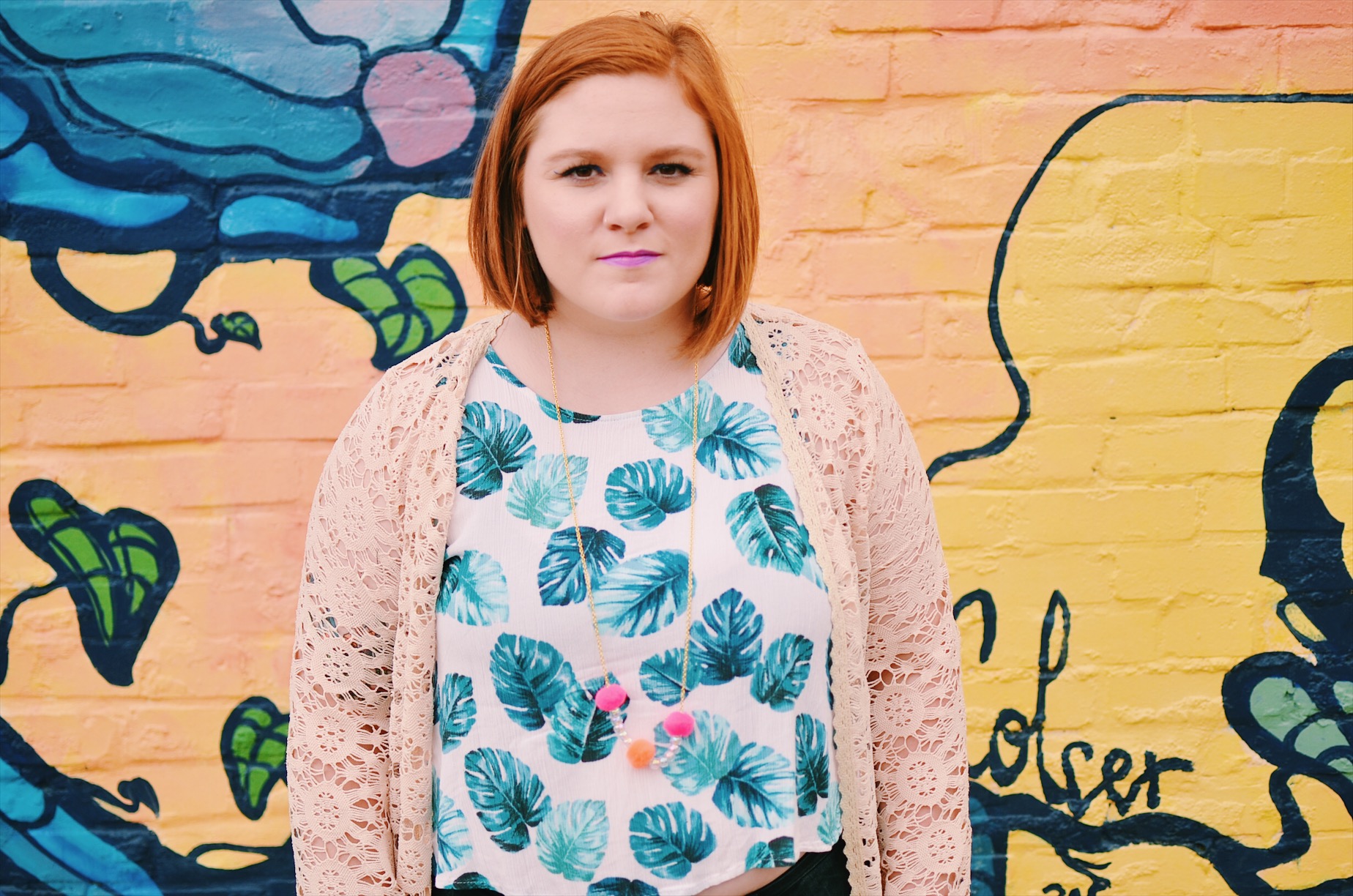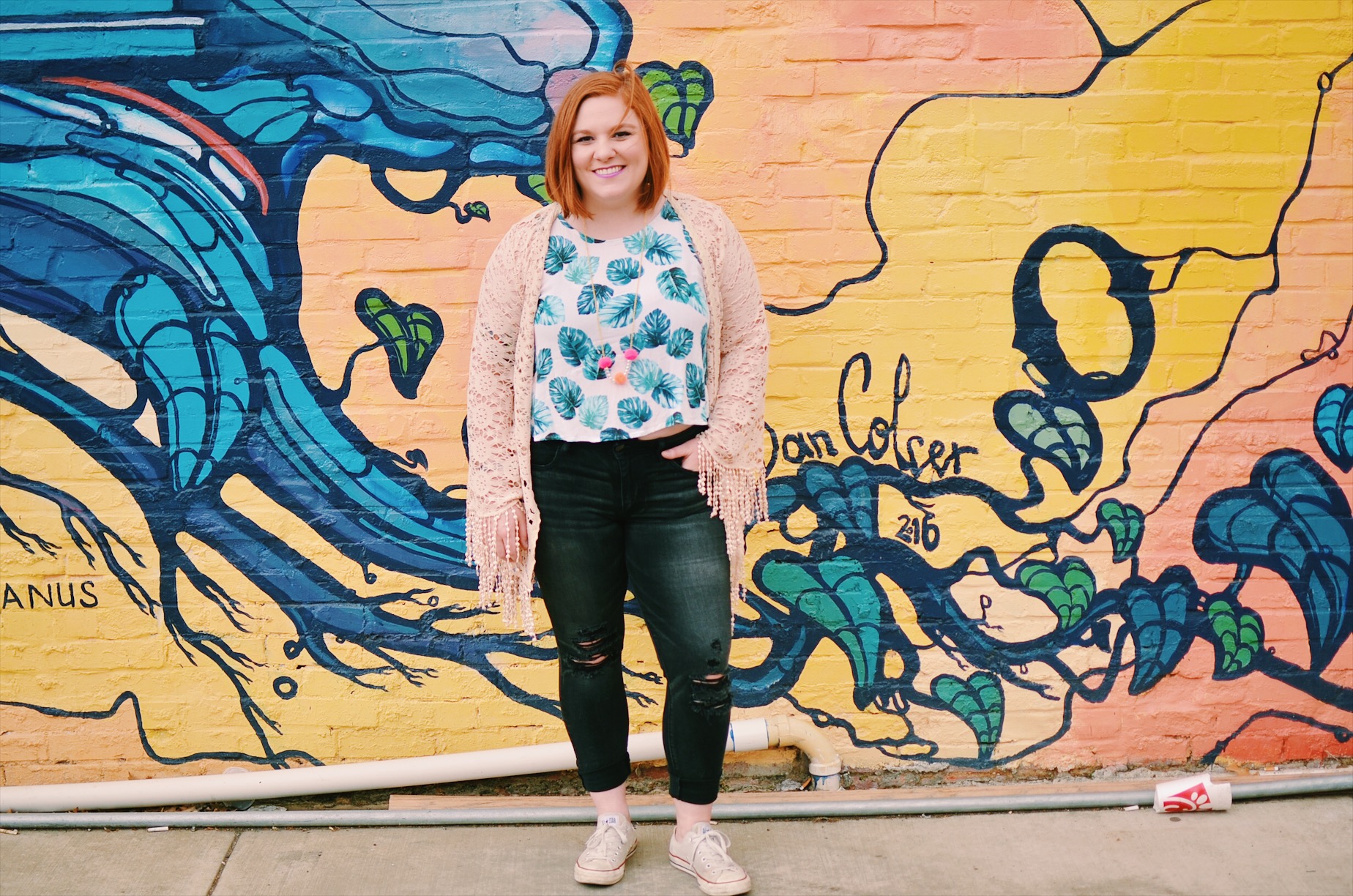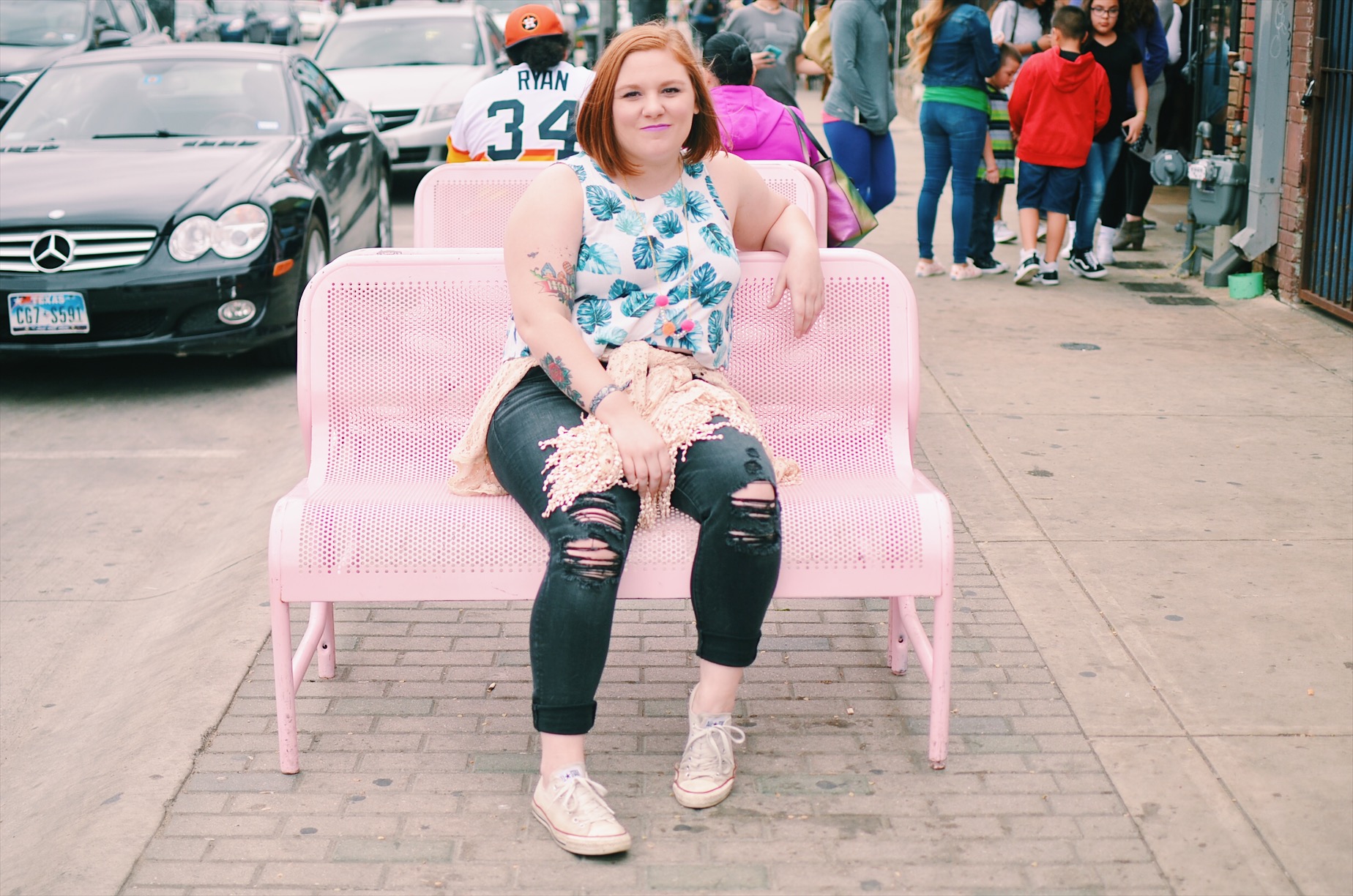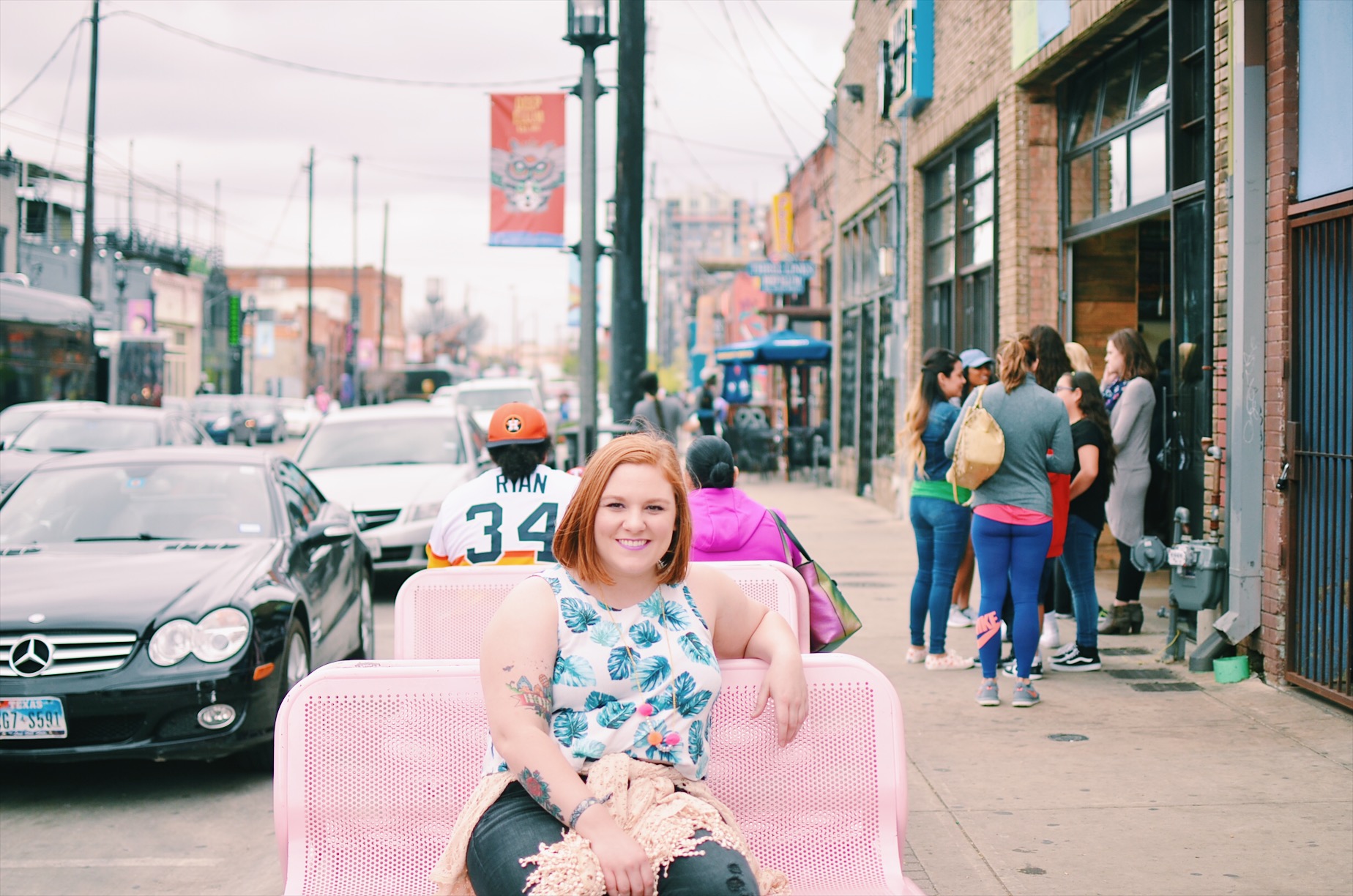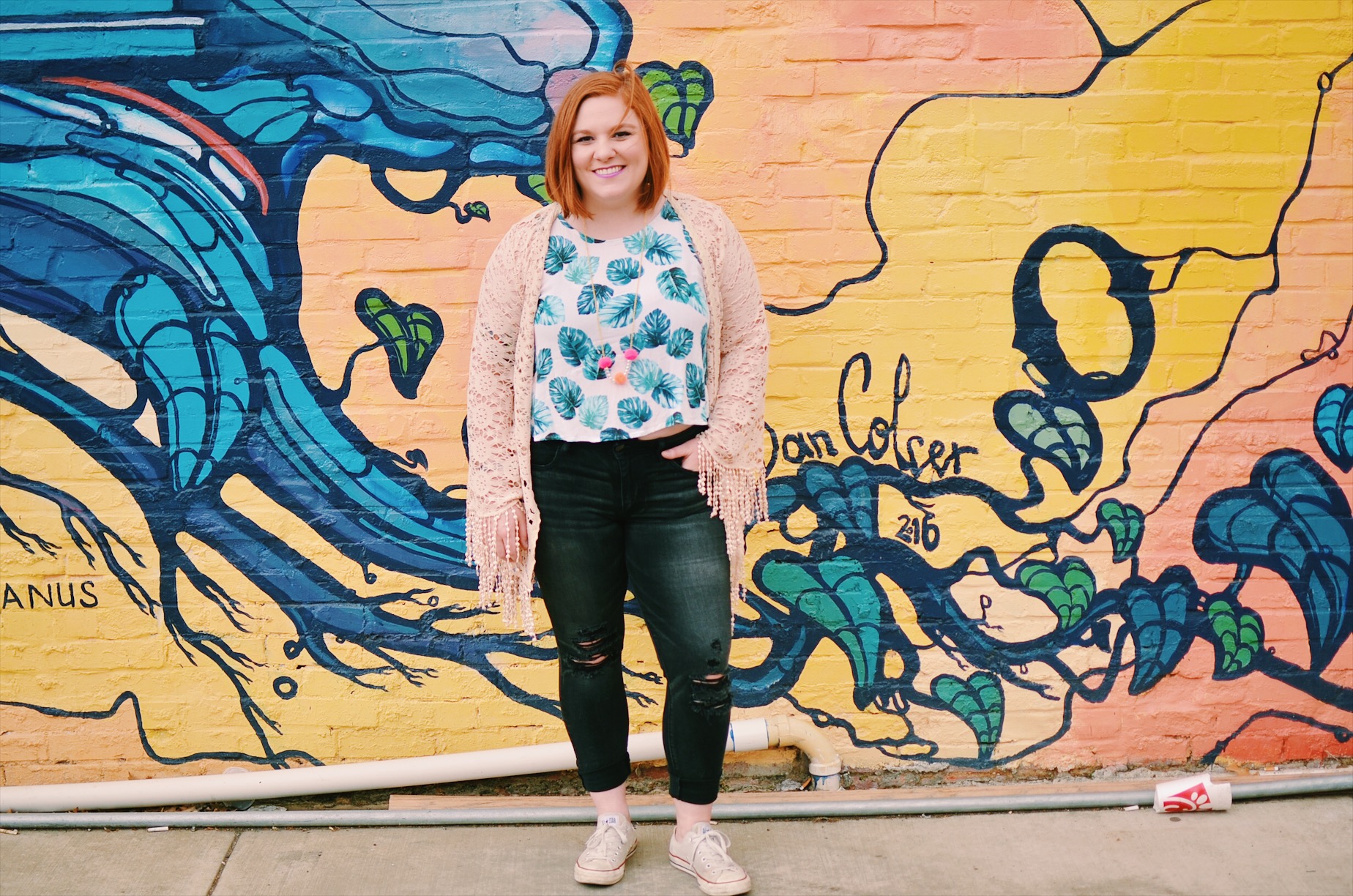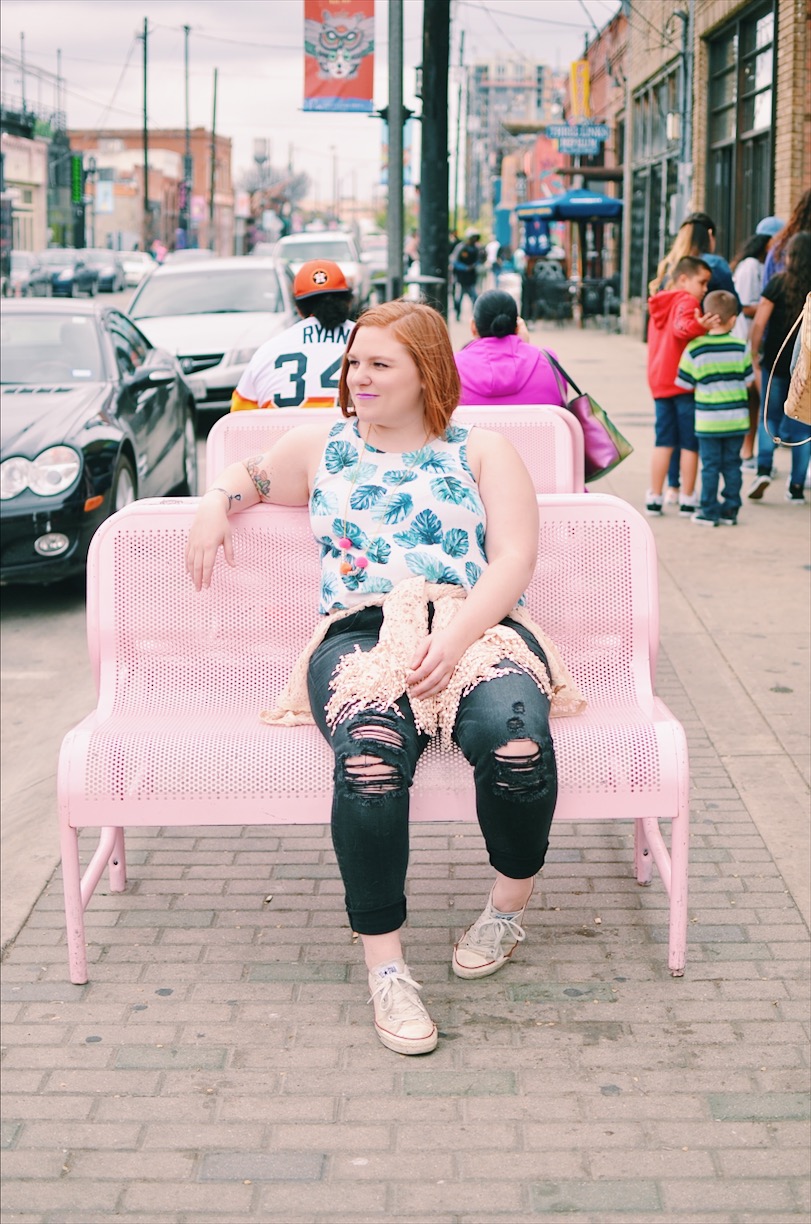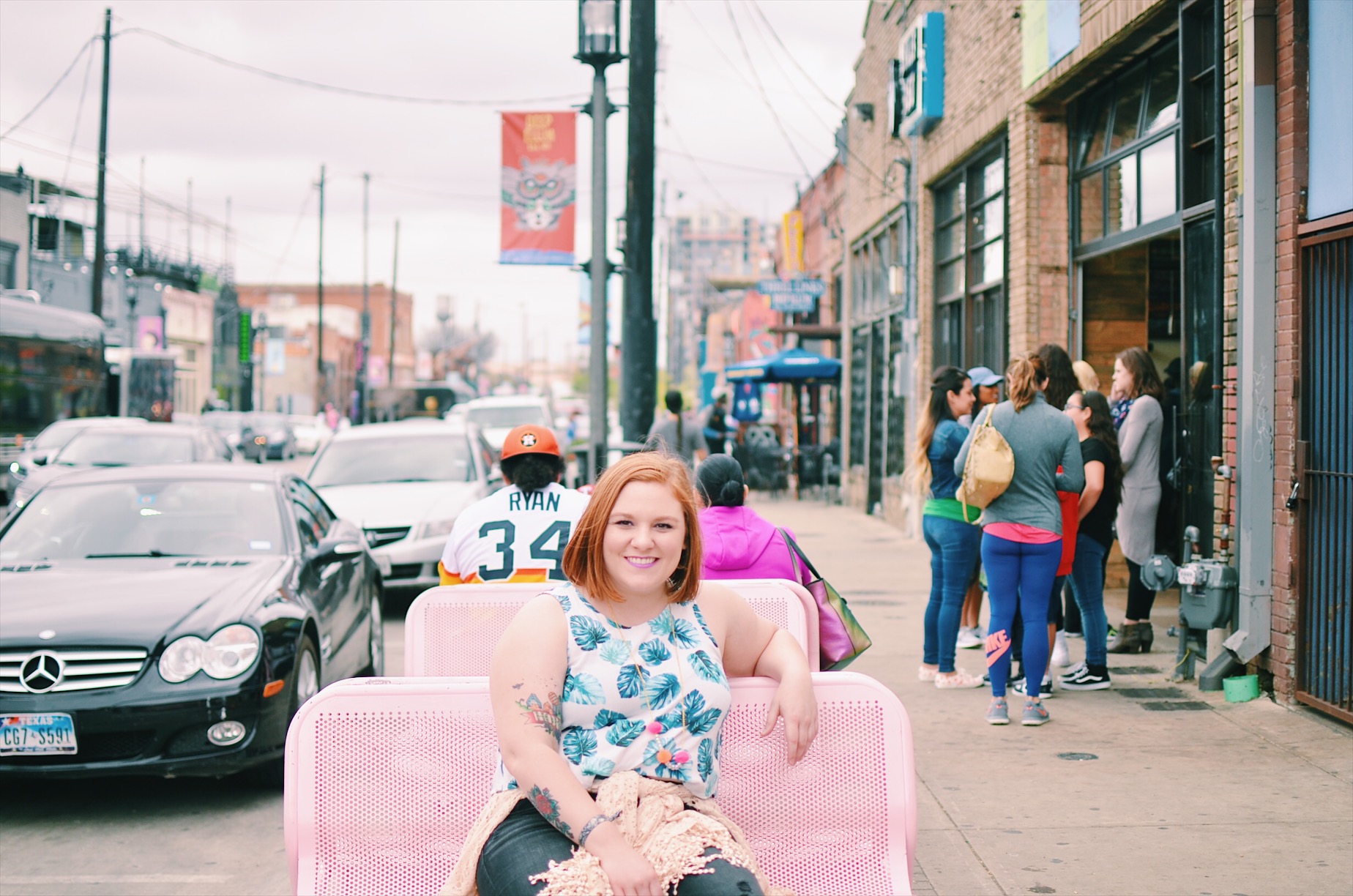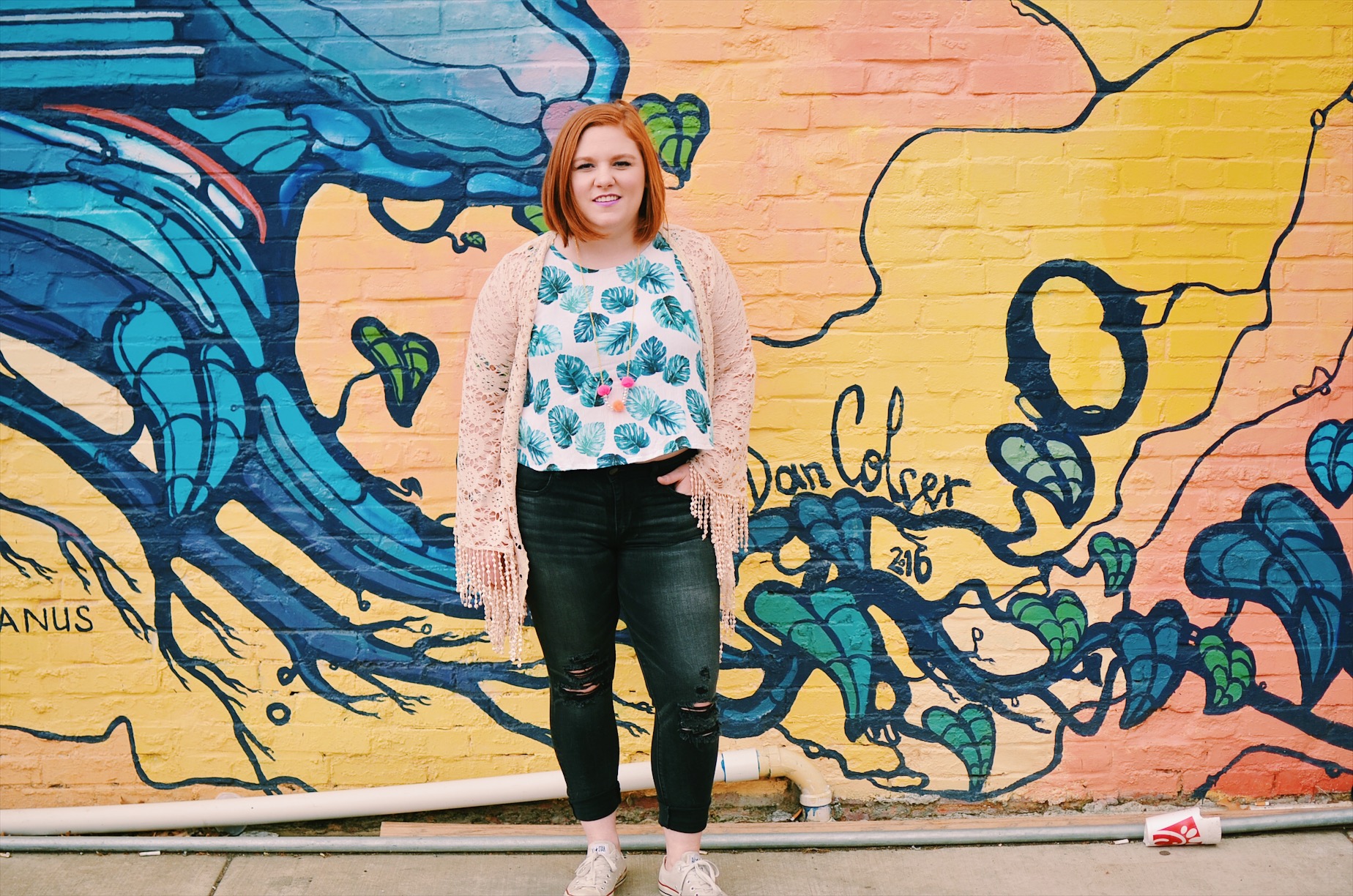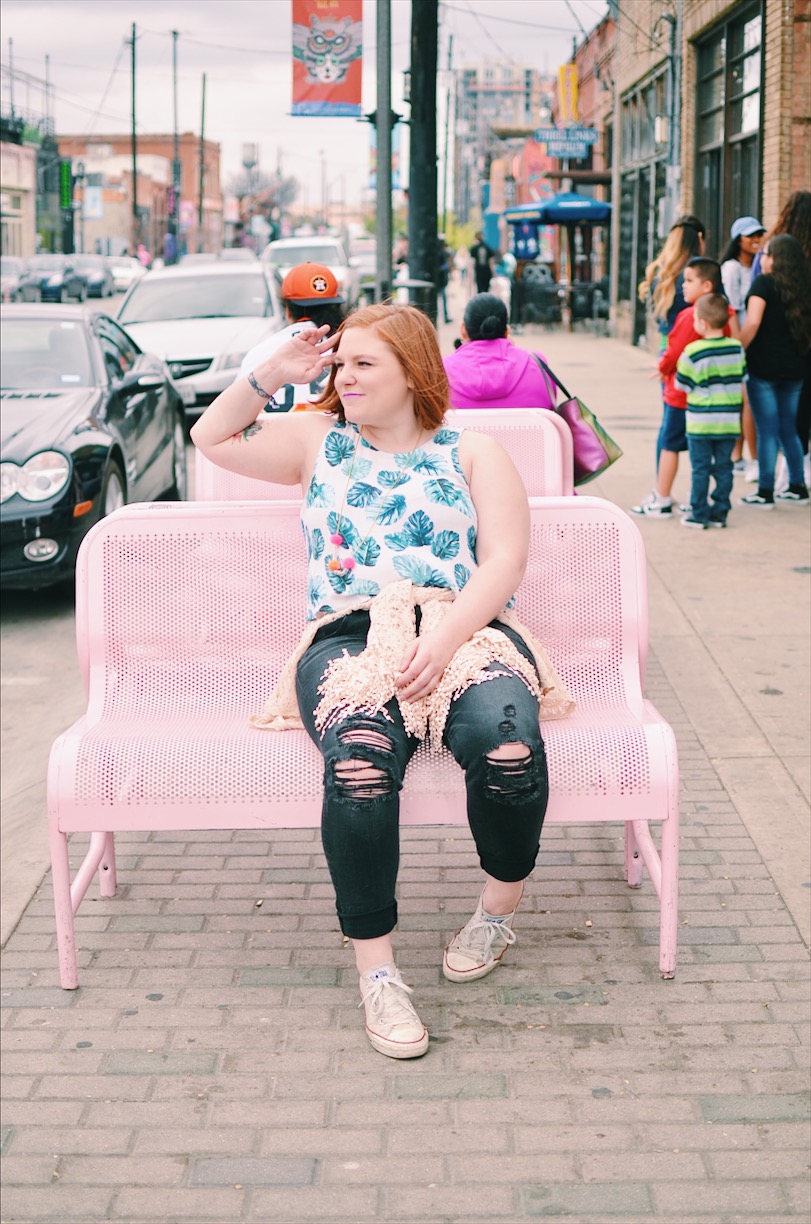 crochet jacket: local boutique, top: Forever21, jeans: American Eagle, shoes: Converse, necklace: DIY
This bench is my second favorite thing about Glazed Donut Works. Their donuts obviously being the first. They changed up their menu and I could probably only eat their donuts for the rest of my life and be set. Do we have a deal, Glazed?
What'd you do this weekend?
xx