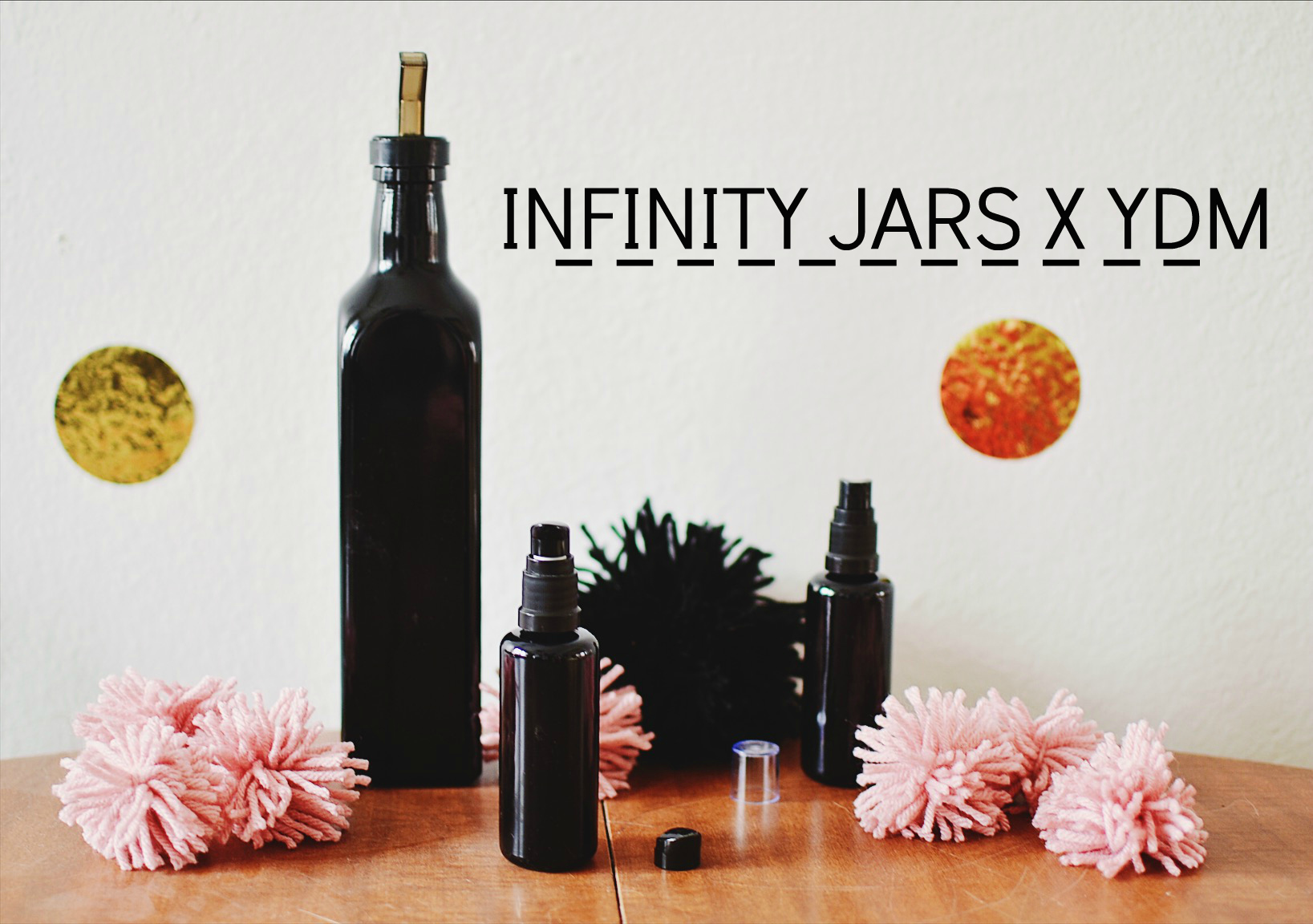 Back in December, yes, December, Infinity Jars reached out to me to collaborate on a post. I always feel super cool when brands reach out to me like that without any prompting from my end. Makes me feel like a legit blogger!
Infinity Jars boast that they have "the most powerful glass ever created," and while I haven't experienced every piece of glass on the planet, I'd say this glass is pretty damn good. Infinity Jars focuses on storing organic and natural products. So remember when I talked about transitioning everything in my house over to non-toxic stuff? This is why these jars rule. Wanna know why this glass is so good? They stored chives in an Infinity Jars jar, an amber jar and a clear jar for two months. After two months the chives came out of the Infinity jar looking brand new. The amber and clear glass ones failed. Pretty hard. They did it again with tomatoes, this time for seven months. (Who wants to eat a seven month old tomato?) The tomato coming out of the clear jar looked like a moon rock while the one out of the Infinity jar looked brand new again. I mean, it's up to you if you want to eat a seven month old tomato, but I'll take their word for it.
Infinity Jars are lightproof, have an airtight seal and preserve and rejuvenate freshness. These jars preserve for over six months! They're opaque and block out all visible light. So bump clear and amber glass, amirite? Did I mention they're insanely good for organic goods?
For this post, I got to choose three jars, and since I don't buy my spices or food in bulk like I'd like to, I chose the jars I could use for skincare and an oil jar. Why the oil one? Because I really needed one. Keep reading for my reviews!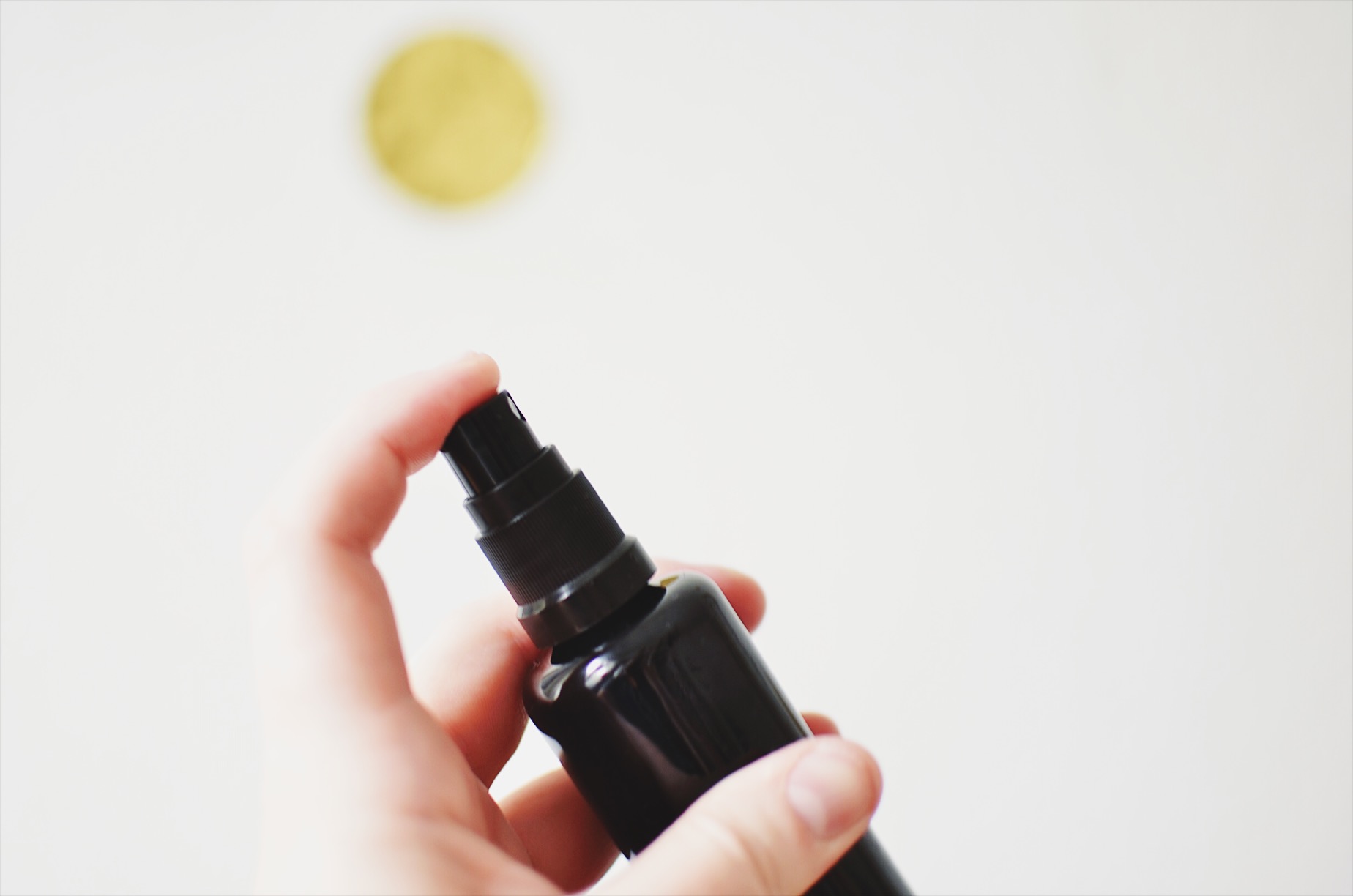 This is the 50 ml Glass Fine Mist Spray Bottle. I chose this because who can't ever use a spray bottle? For all of us Americans, 50 ml is 1.7 ounces so it's totally cool to take on a plane. Let me tell you. When I got these jars in I didn't know what I was in for but this spray bottle? Dude. It's a heavy duty spray bottle, man! It's the finest mist and it's not just gonna spray off willy nilly if you forget to put the cap back on in your bag. It takes more force than your ELF spray bottles, okay? I decided to put my witch hazel in here for toner. I spray it on a cotton pad and do my thing. MUCH easier than trying to pour it straight from the bottle. 10/10 would recommend.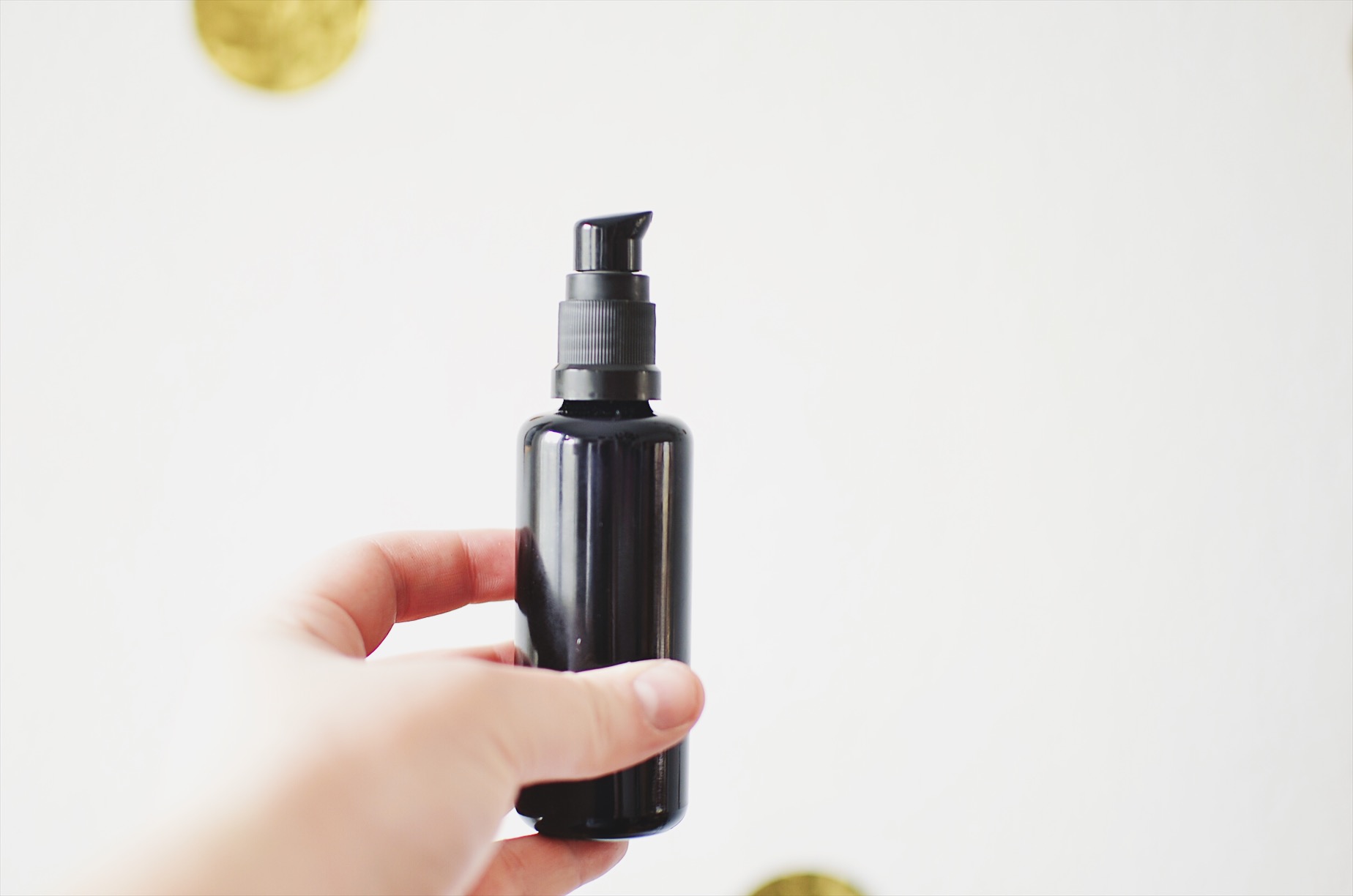 This guy is the 50 ml Glass Push Pump Bottle. (Real easy names here, guys.)  I haven't put anything in this bottle yet because I'm waiting to use up some of my other oils. But this will be used for DIY facial oils and moisturizers. It's the PERFECT bottle for that. I imagine it'd be even better for a thicker moisturizer because of the pump, but I'll keep you updated on what I do with it. Just like with the spray bottle, this guy is heavy duty. That glass is no joke. And you see the hints of blue on the edges of it? I tried to capture it better in the sun, but Infinity Jars uses a super deep violet glass. It's proven to save your organic and natural products longer than amber or clear glass! This pump comes with a cap on it as well. I tested it out and it stays on pretty well, but I wouldn't leave it just floating around in your bag. Put that thing in your toiletries bag, aight? 10/10 would recommend.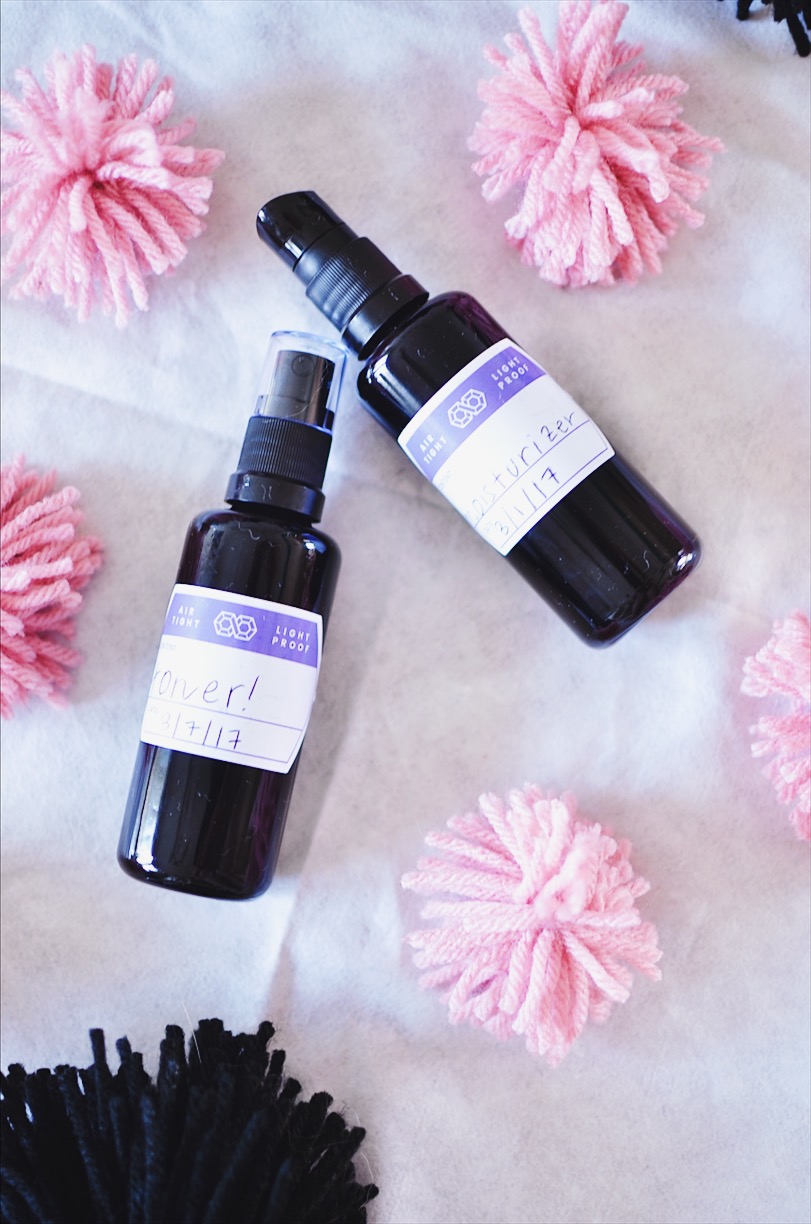 Every Infinity Jars order comes with labels. Because, hello, the glass is so dark how will you know what's inside? There's a date line on there too so you can know when you put whatever you put in there. I keep my cosmetics jars stored on my bathroom shelf. It doesn't matter where you store it, the glass will do its job.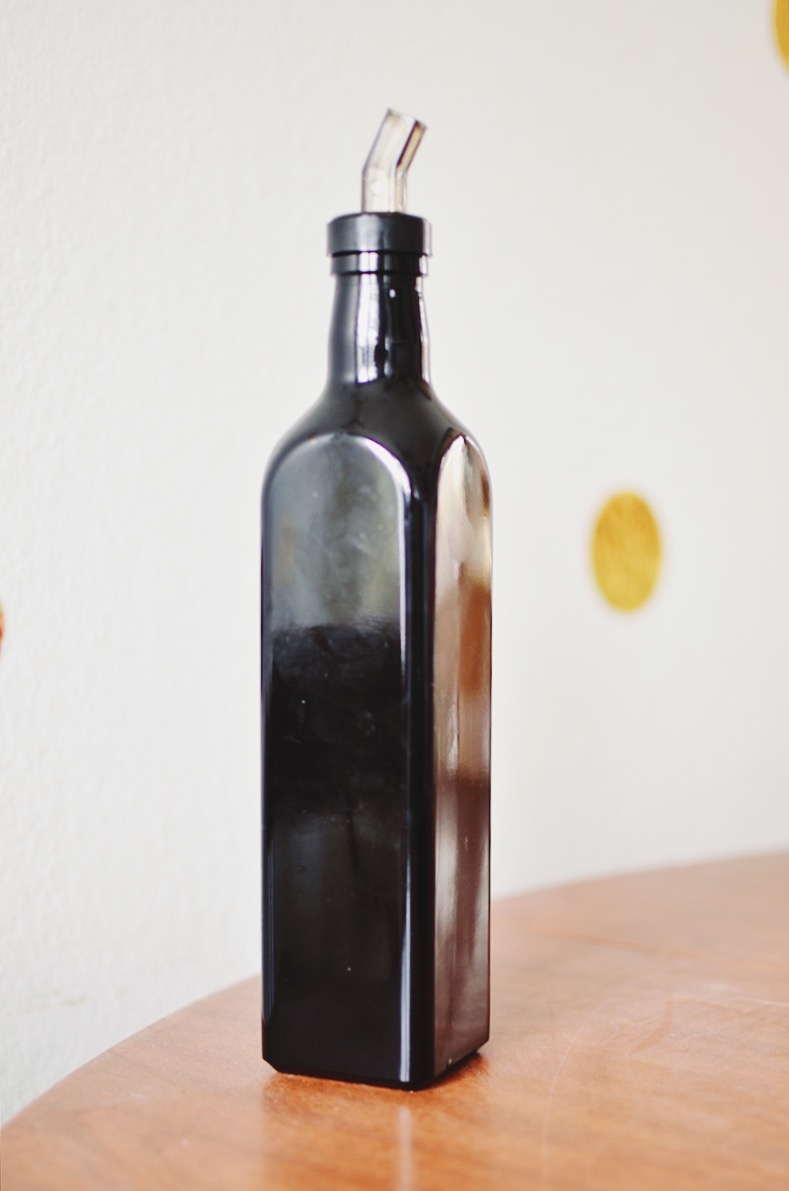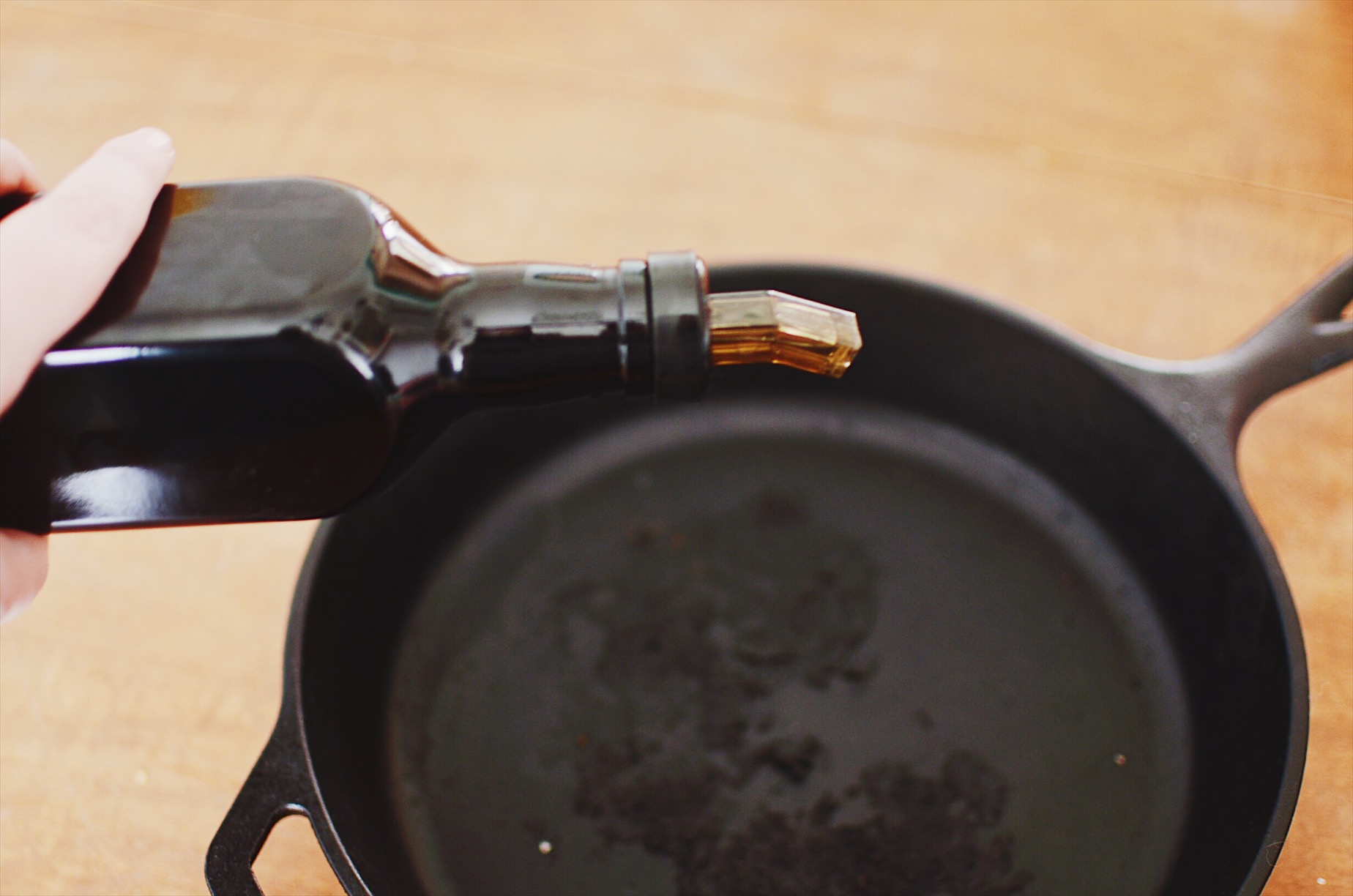 This is the 750 ml Square Glass Bottle with Oil Spout. (Again, super clever name.) It comes with a regular screw on cap, but I chose to put the oil spout on because that's what I wanted it for. Feel free to store whatever you want in it! Balsamic vinegar, herbal tinctures, ointment oils-literally whatever you want. Options are endless! I'll admit, the oil spout can be stingy. The spout is almost too good. It'll take a hot second to cover your pan with oil, but it gets the job done. Again, this bottle is best for your fancy EVOOs or whatever you bought at Whole Foods. Probably not gonna do much for that canola oil you got at ALDI, though. 7/10 would recommend.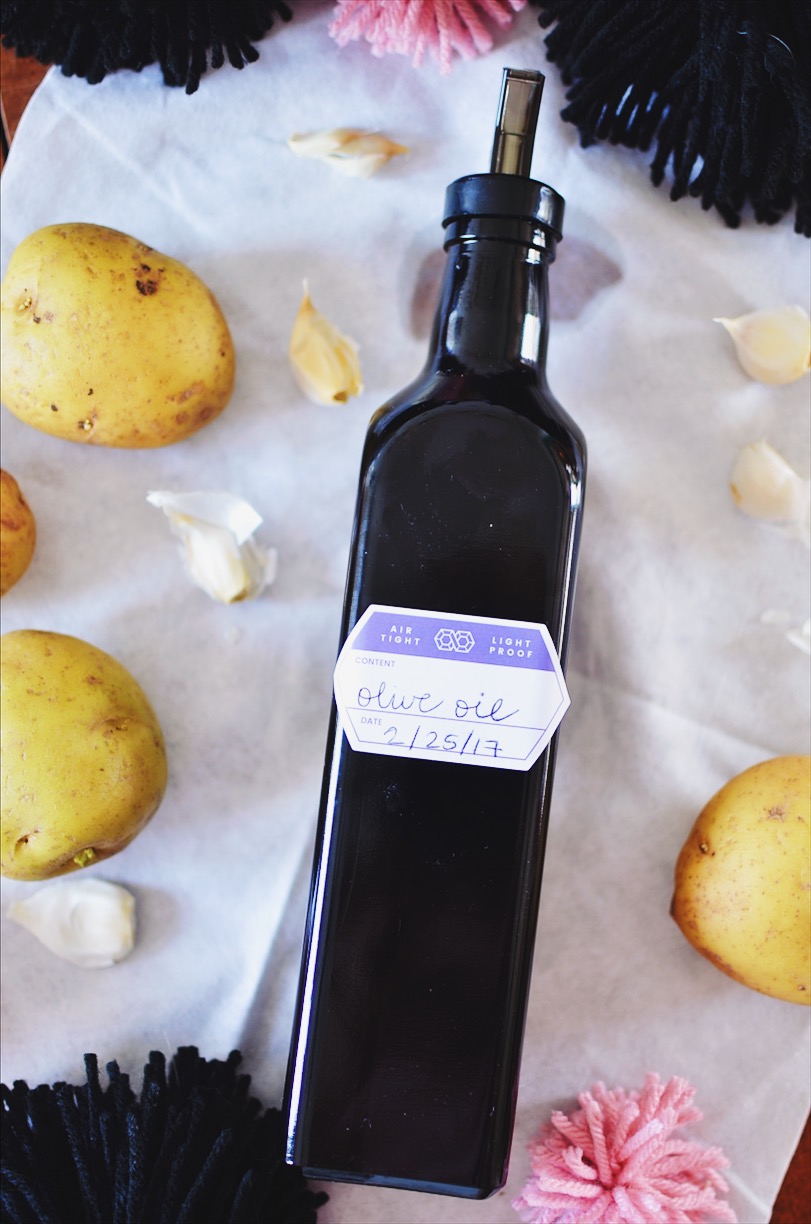 Put a label on this guy too because I'm forgetful af. See the white background? That's a cleaning cloth that also comes with every order. But since I decided I'd lie this bottle down full of oil and snap a pic, oil leaked out the spout and ruined the cloth. But don't worry! I tested it and it works. Just don't be a dummy like me and soak it in oil.
HUGE thanks to Infinity Jars for partnering with me on this post and reaching out! And DOUBLE HUGE thanks to Tania, who I communicated with over there, for her patience! You guys are awesome.
Have any DIY facial oil recipes you wanna give me? What would you use your jars for? Let me know in the comments because I need more facial oils. ?