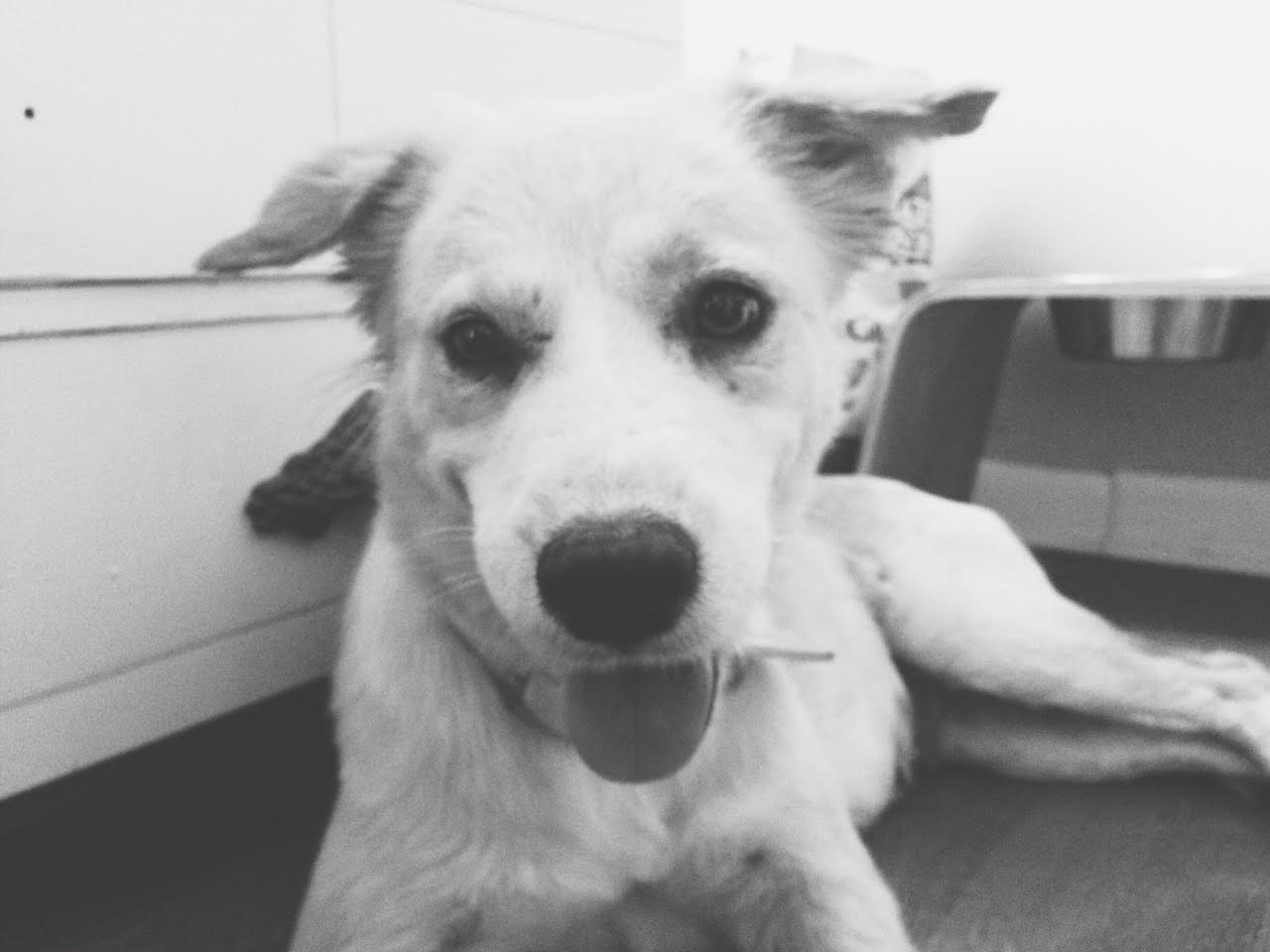 We grew up with cats. We were a cat family. I can't honestly remember a single time in my life as a kid where we didn't have at least one cat. Allie, Spot, Pippin, Penny, Shakespeare, Ashes…we had a lot of cats. Cats begat kittens and those kittens went to some of my friends' homes. So I guess you could say we were a cat community. (Quick! Someone write a script for a horrible sitcom called Cat Community.)
I loved cats growing up, but I always wanted a dog. A friend of mine growing up had a neighbor with the sweetest Golden Retriever you've ever seen. Abigail. Her ears were like velvet and I'd beg to go over and play with her every time I visited my friend. My obsession with dogs runs deep. It wasn't until I got married, though, that I finally had the freedom to get one. And oh! Did I get one. Pepper quickly became my child and my best friend. She's the greatest dog I've ever had.
Volunteering with animals in some way was always in the back of my mind. I just couldn't bear the thought of seeing one hurting or being put down, so I never acted on it. But somehow, before I even moved to Dallas, I started following Paws in the City on Instagram and falling in love with every dog that was available for adoption. Earlier this year I applied to volunteer with them, got a call back, then forgot to call back. My b. But three weeks ago I got an email about two dogs looking for fosters. One was Suzanna. A cute little golden puppy wearing a blue tutu. I thought, why not?, and applied. I got a call back immediately, had a home check that Friday, and picked Suzanna up the next Tuesday. It was a whirlwind.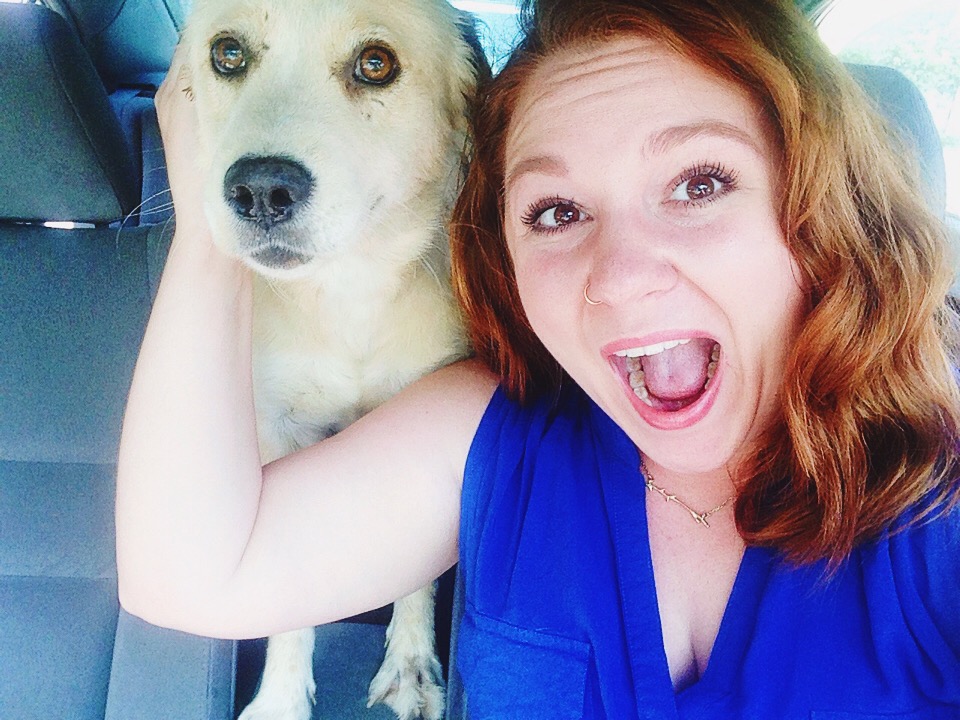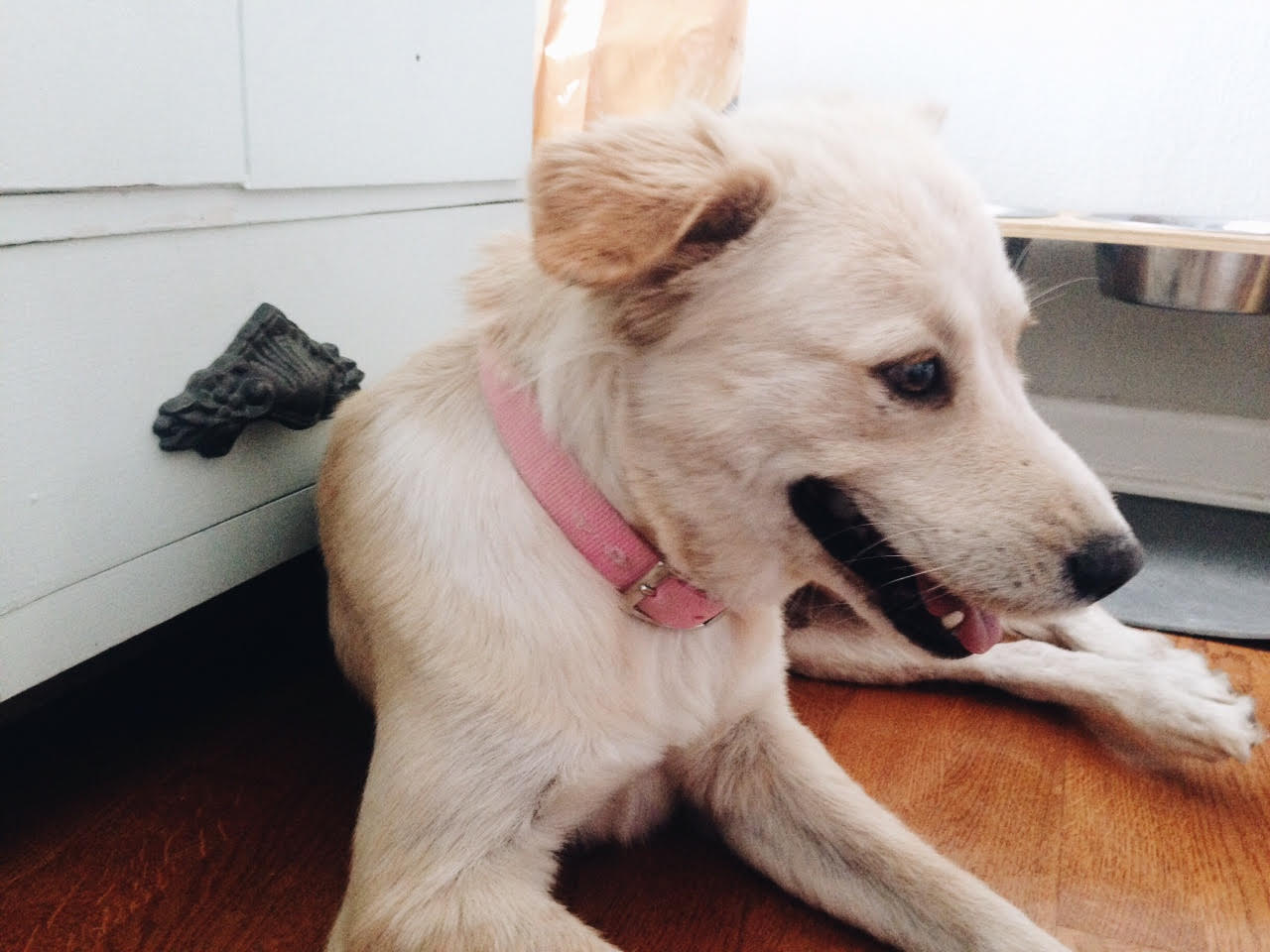 I had to hoist her up into my backseat and after adjusting for a second, she curled up in the floor for the short ride home. She didn't exactly agree with Pepper right away, snapping at her if Pepper gets too friendly with her face, but they've come a long way in the six days they've been together.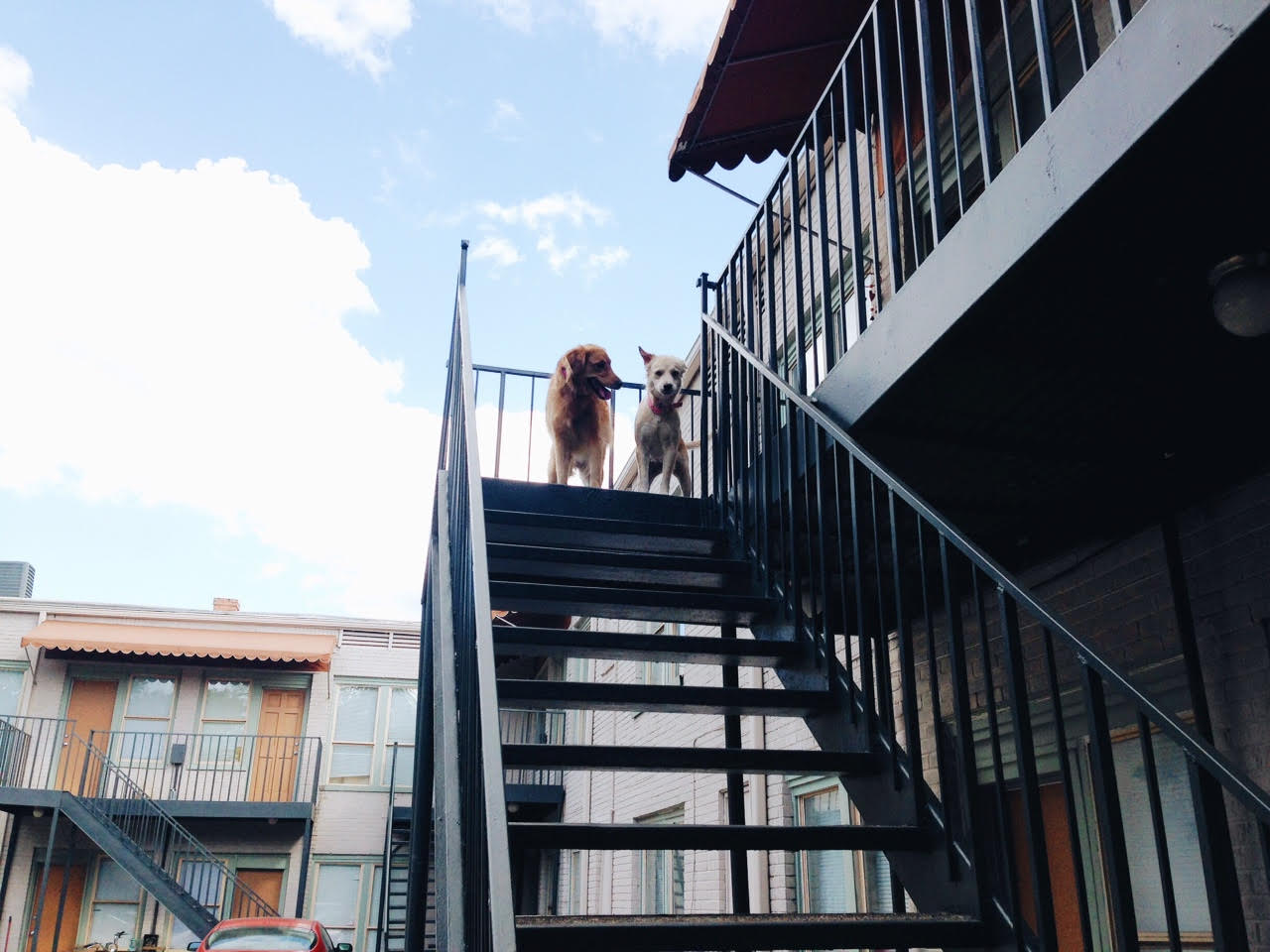 Suz came to me with a double ear infection, skin infection, a highly contagious respiratory infection and had just had a litter of puppies. (I don't know where they are. 🙁 ) She's finishing up all of her medicine this week and is doing so much better. She greets me when I let her out of the kennel, tolerates Pepper now, and eats like a grown man. She licks and licks and comes to me for pets. She's the sweetest puppy someone could ever ask for.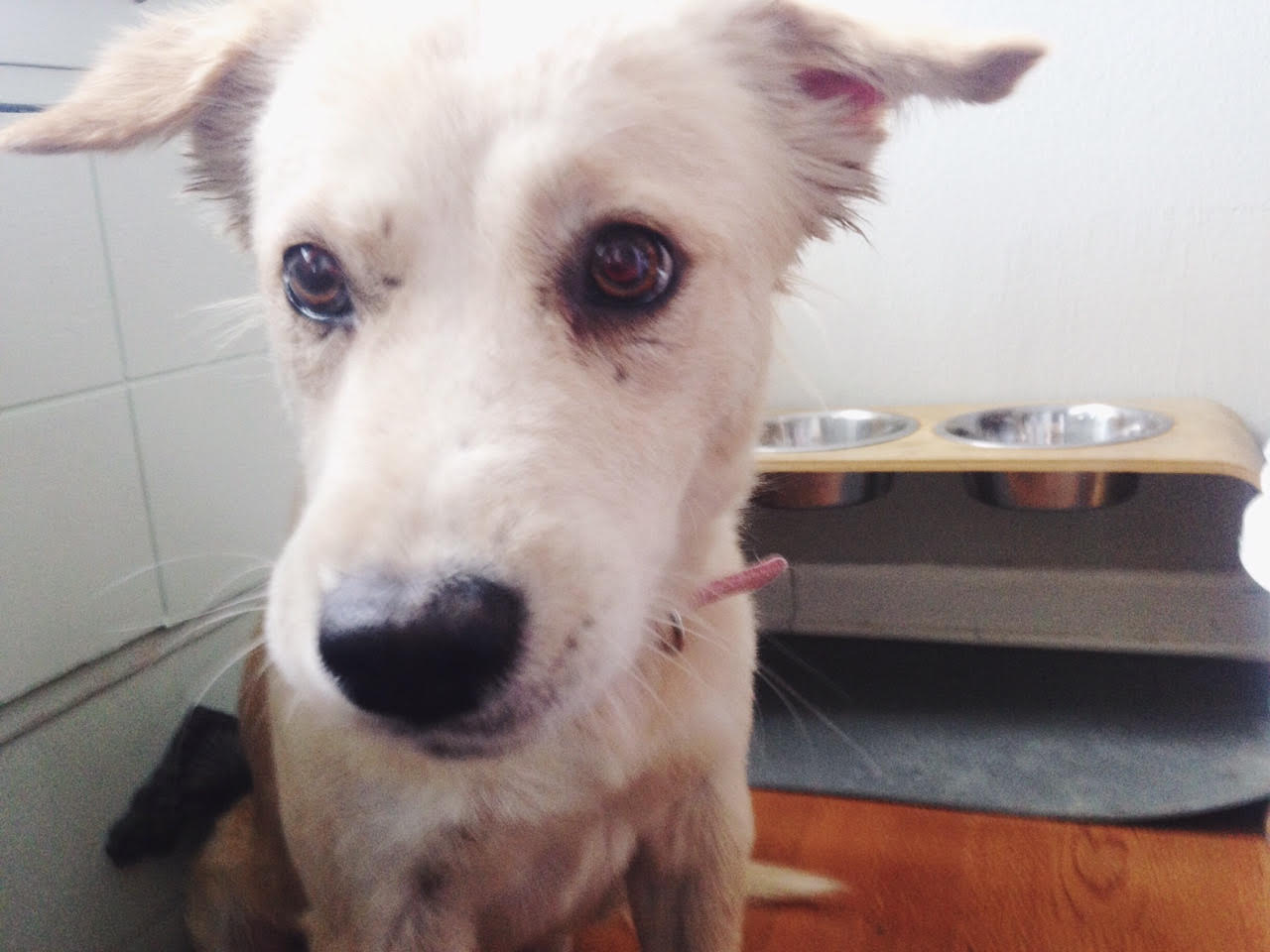 Paws in the City doesn't think she'll be in foster care too long because of how adorably young and cute she is, which simultaneously makes me so happy and so sad. But this is why we foster animals, right? To find them the right home! If everyone that fostered an animal adopted it, we'd have no fosters. Because believe me. If this gal isn't adopted by someone soon, she's going to be mine. But even if someone adopts her, I'm glad I got to care for her for this little while. And I'm glad she's the one that lured me into this whole deal. It's made me happier and more whole and I just feel great about everything.
To apply to adopt Suzanna, or any other Paws in the City animals, visit this link. They'll thank you! And to see more of Suzanna and Pepper, follow me on Snapchat! @melodyrich
xx