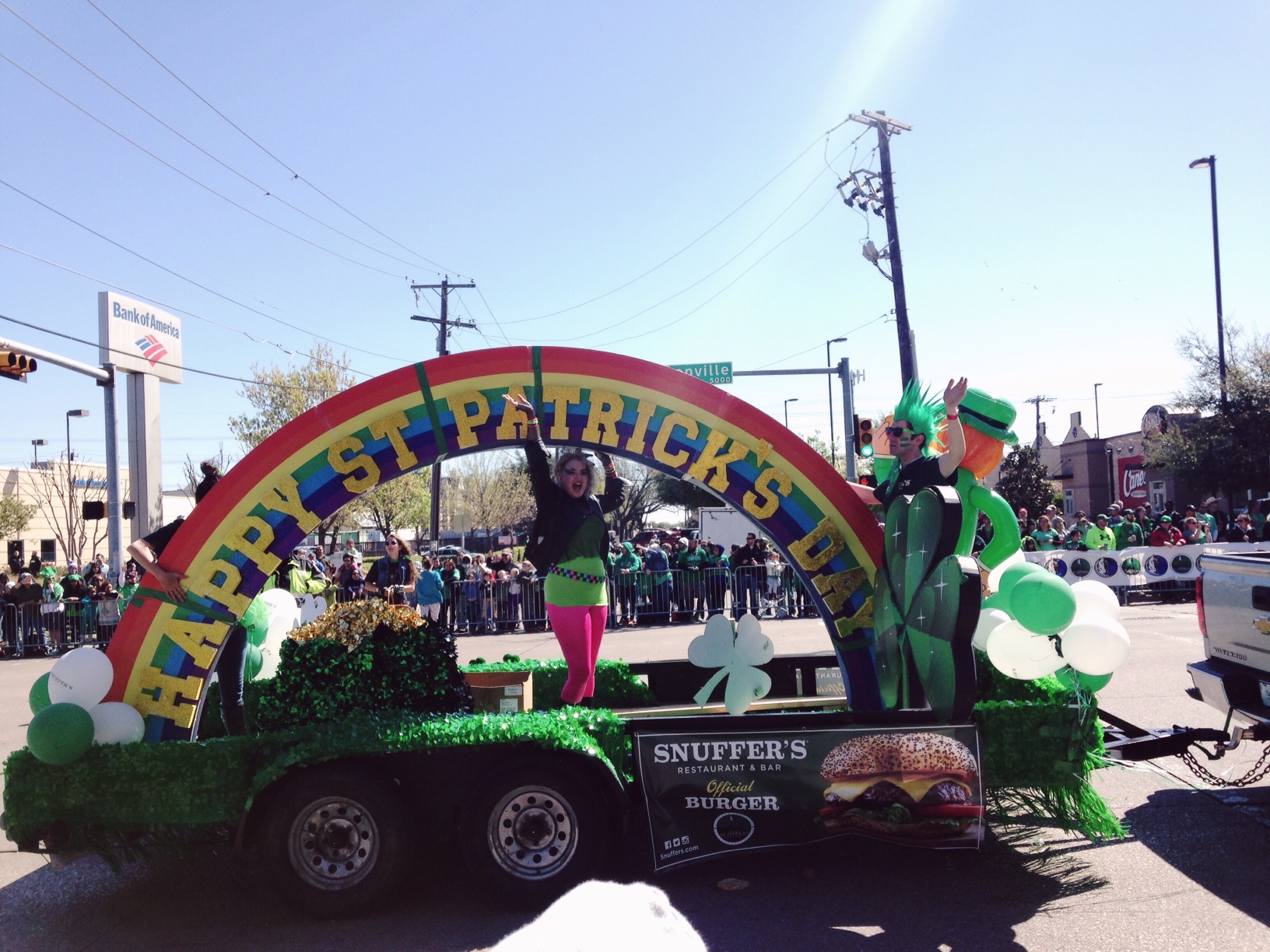 Since moving to Dallas, I've tried to involve myself in any festival that sounds remotely interesting to me. I can't remember a time in my life where I've participated in or celebrated St. Patrick's Day. I've never had green beer, never seen any Irish people step dancing,  and barely even remember to wear green. On the actual day this year, I accidentally wore the single piece of green clothing I own. It was turquoise, but still. But a festival where even all the news outlets tout street drinking? I'm down. I convinced my friend and neighbor Cait to experience it with me. Who knew it would be a day of firsts for us?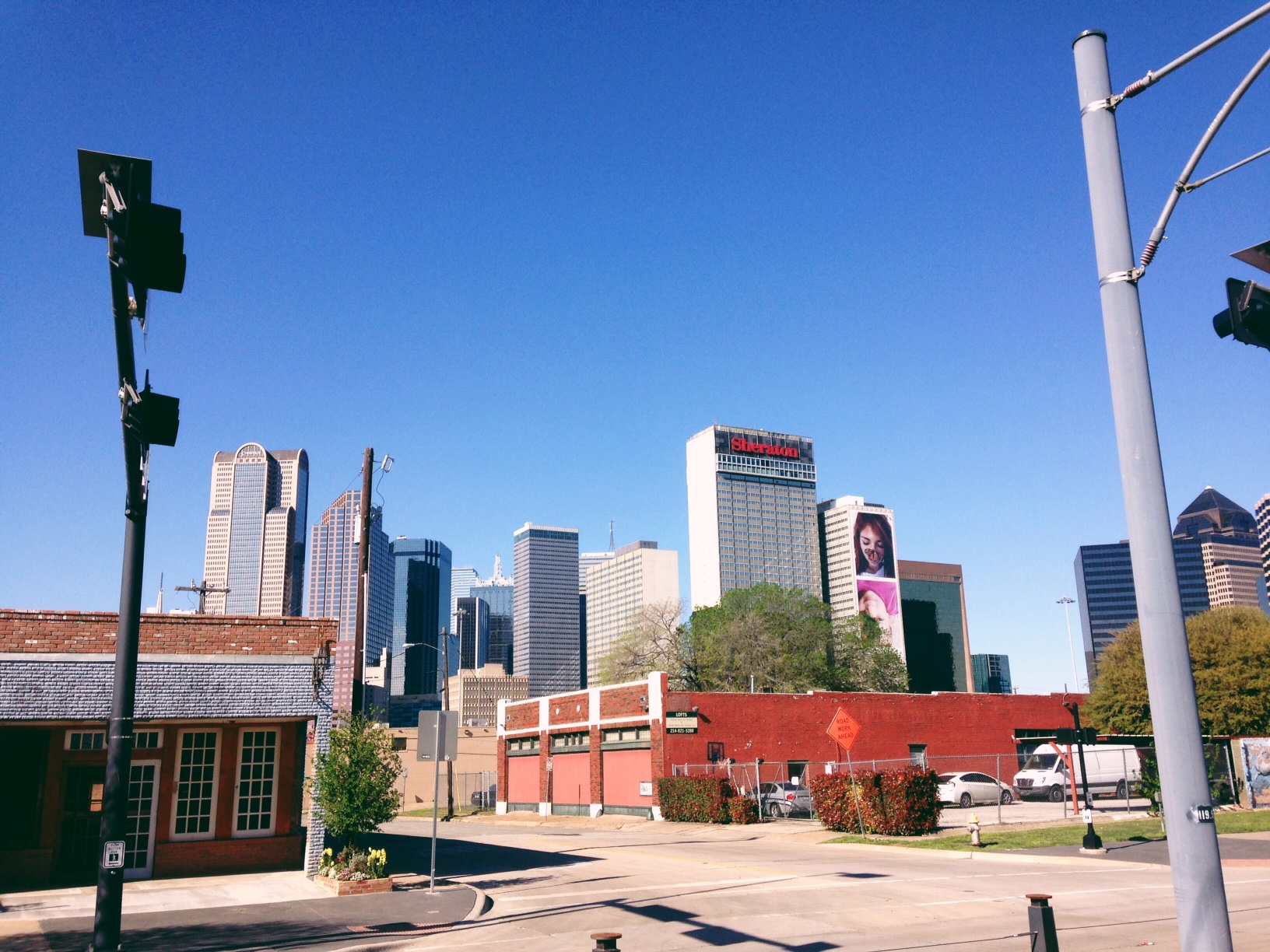 By our apartment, we're surrounded by bus stops. The train station is a little over a mile from us so we decided to try that first since it's quicker than the bus. We drove to the station and waited with all the others dressed in green lugging coolers. If we'd have known it was that legit we would've brought our own cooler. Next year…
We took the train up to Upper Greenville and got a front row spot watching the parade complete with drunk women yelling in our ears for beads and free koozies. Ahh, Dallas…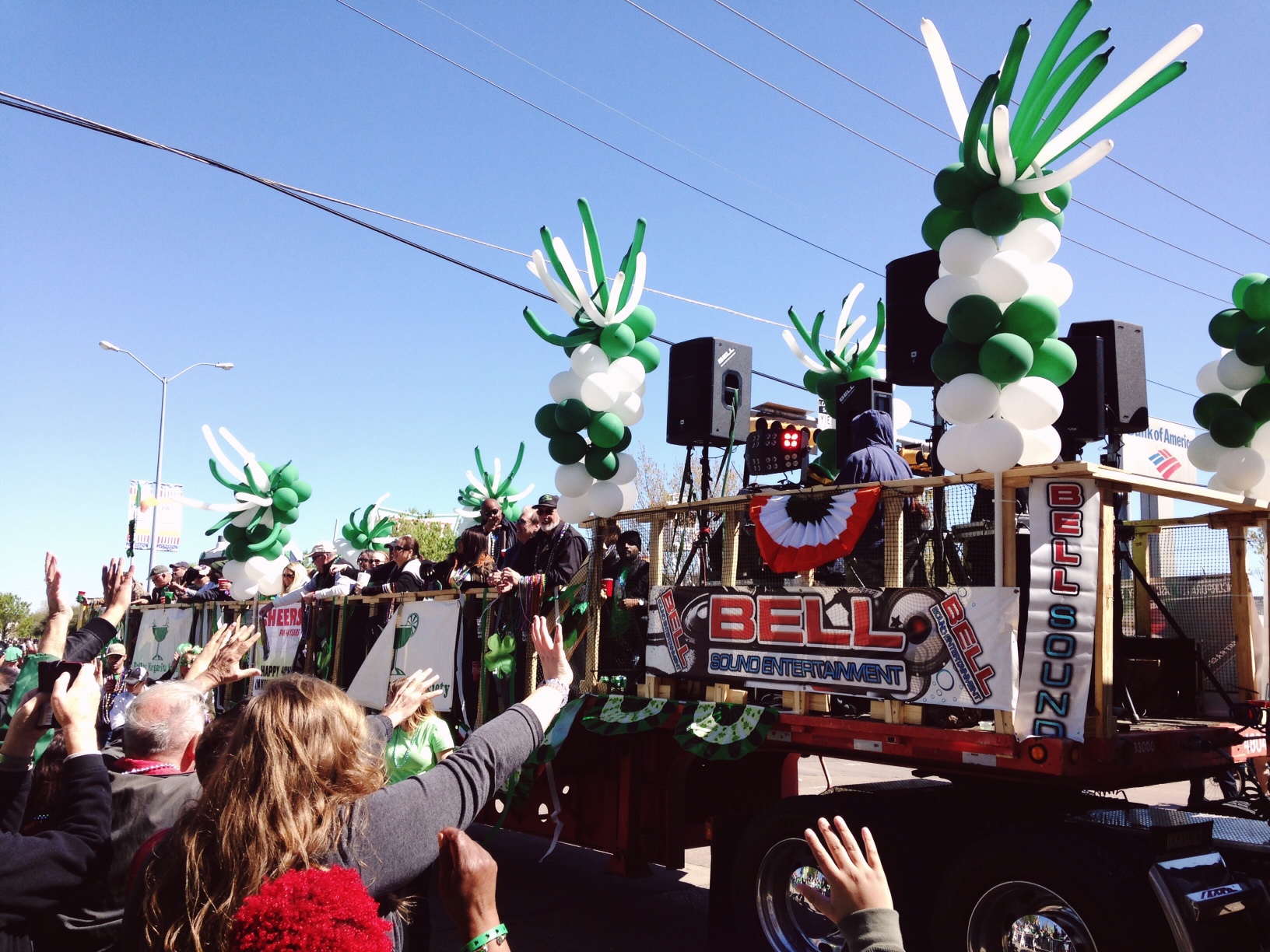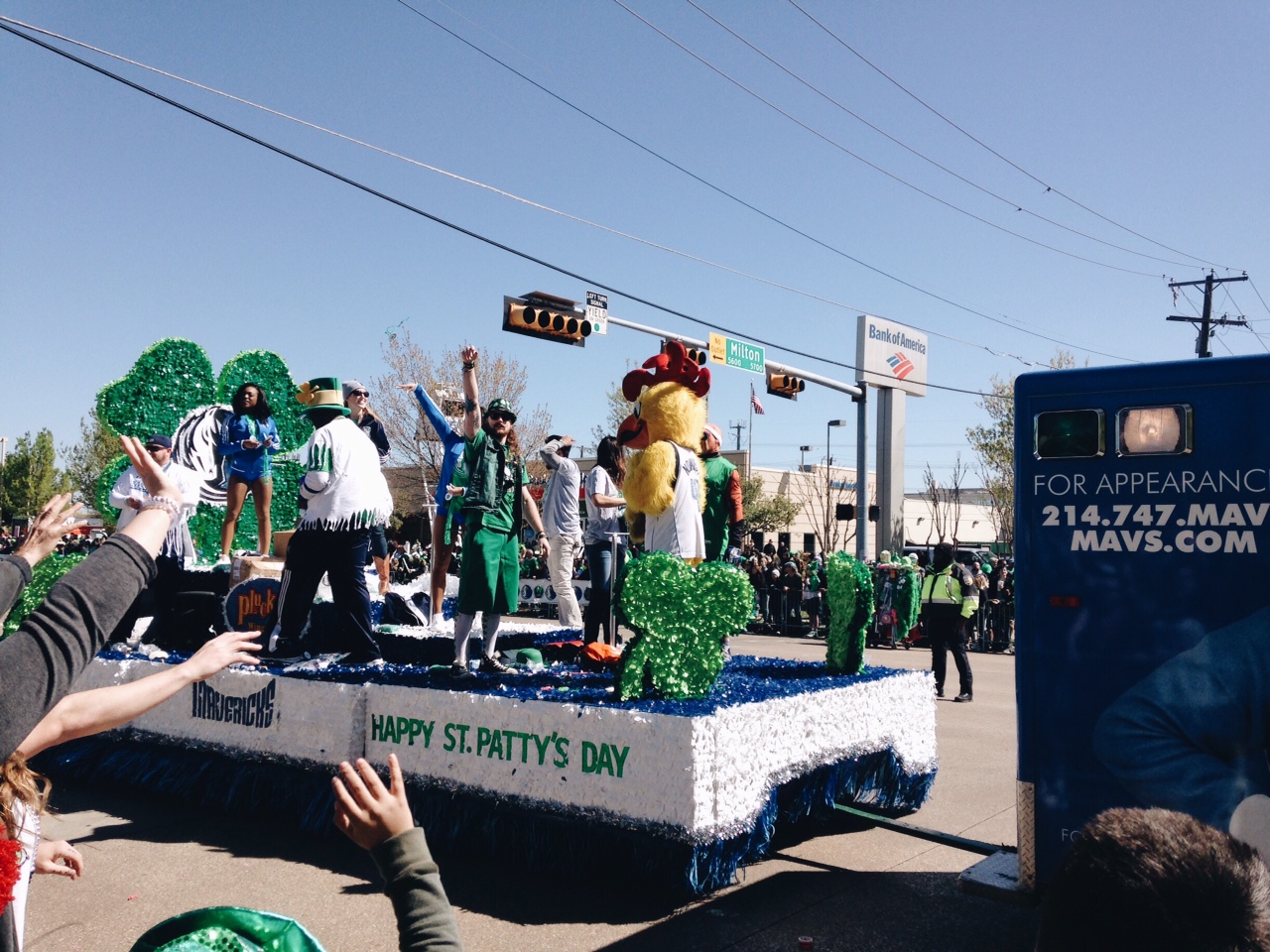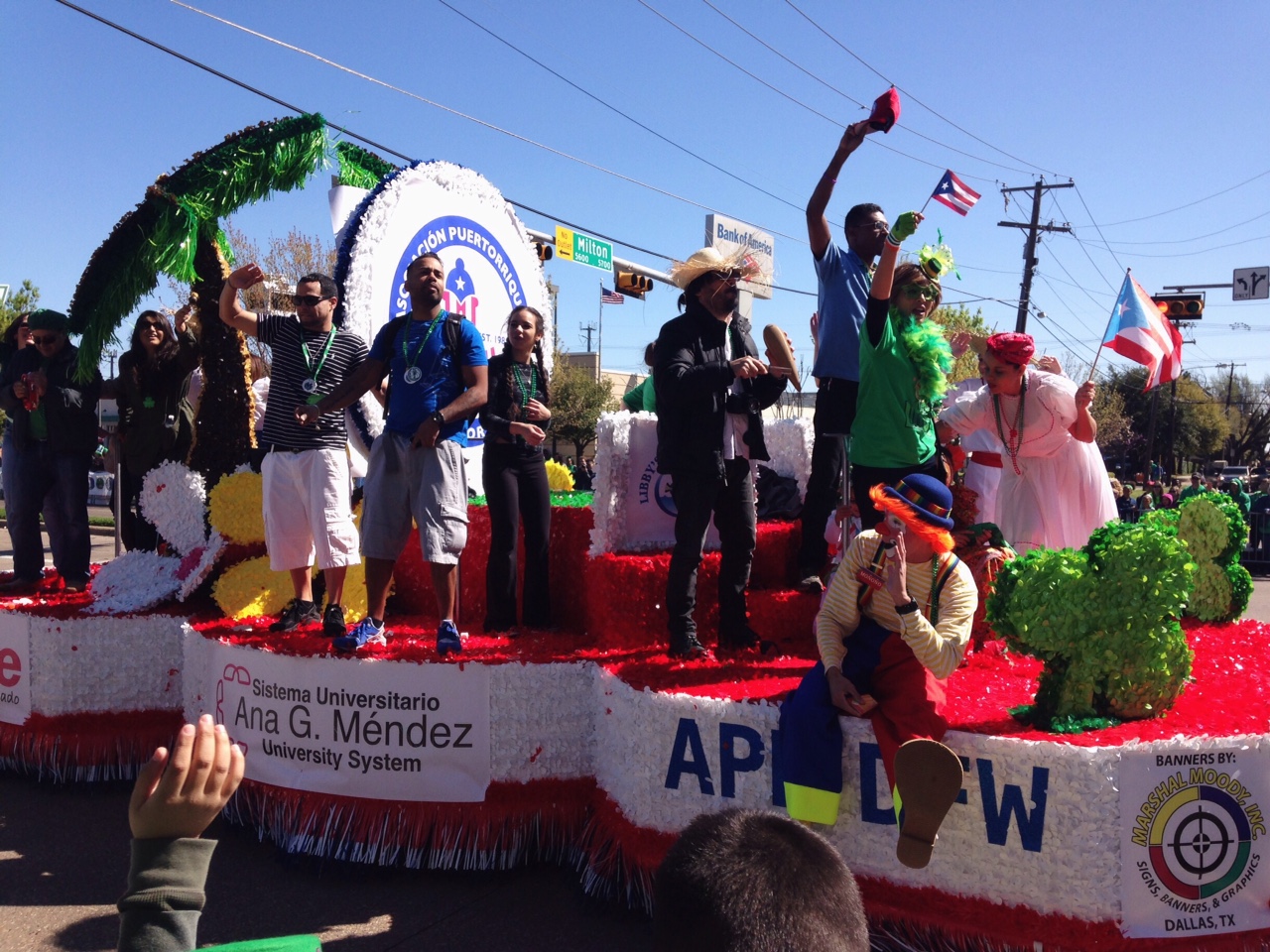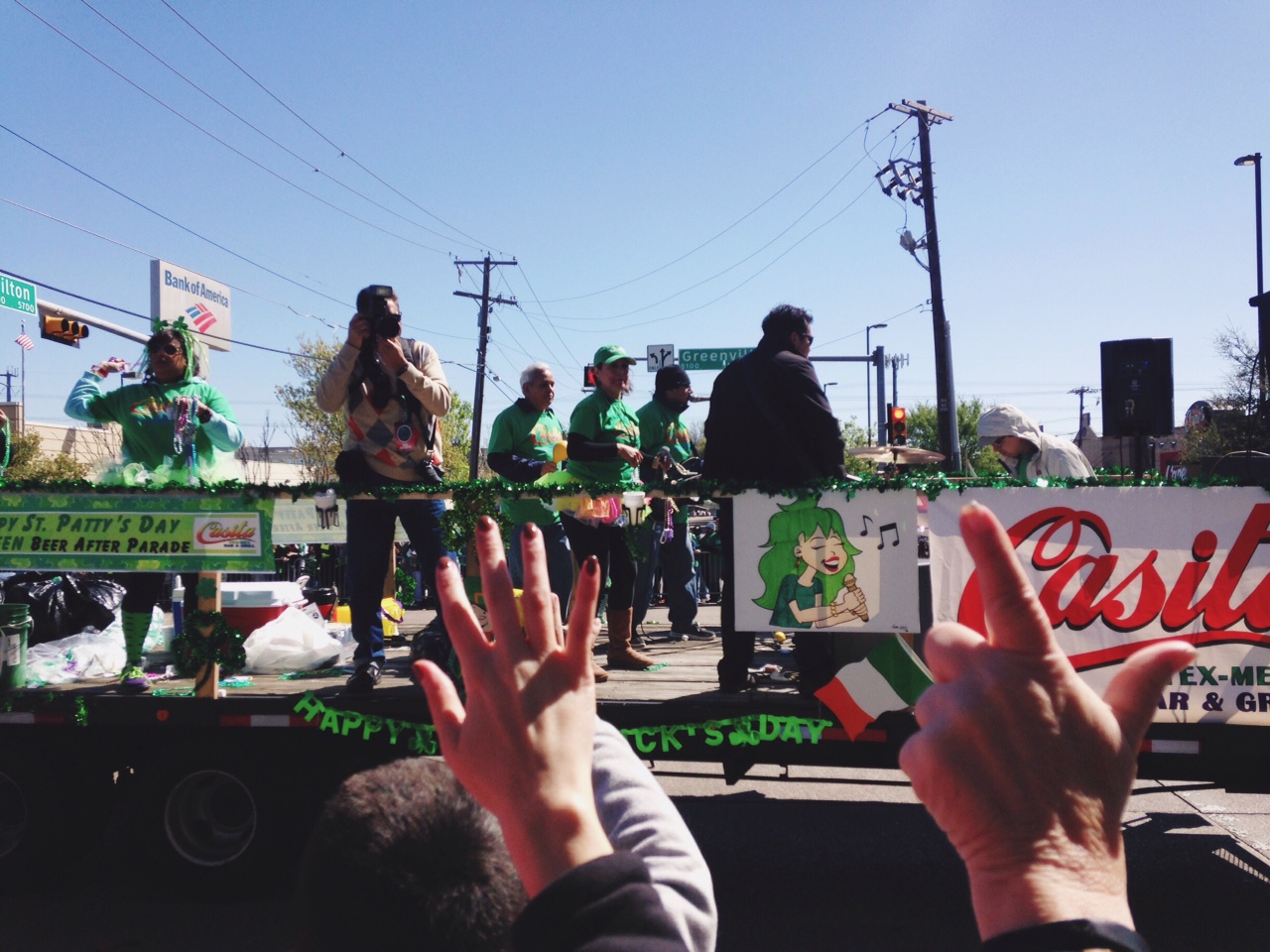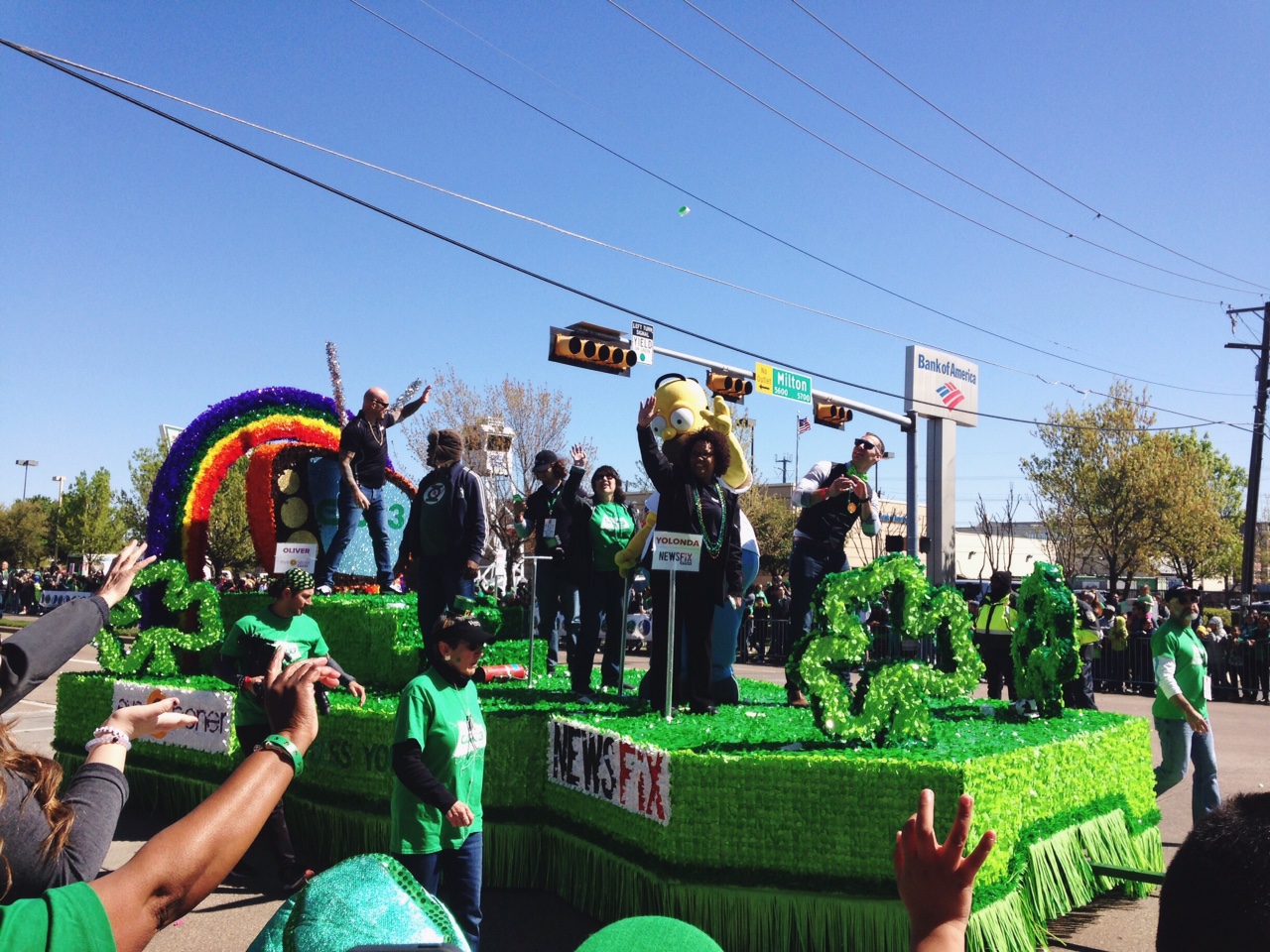 We did get free Monsters though. So…that's something.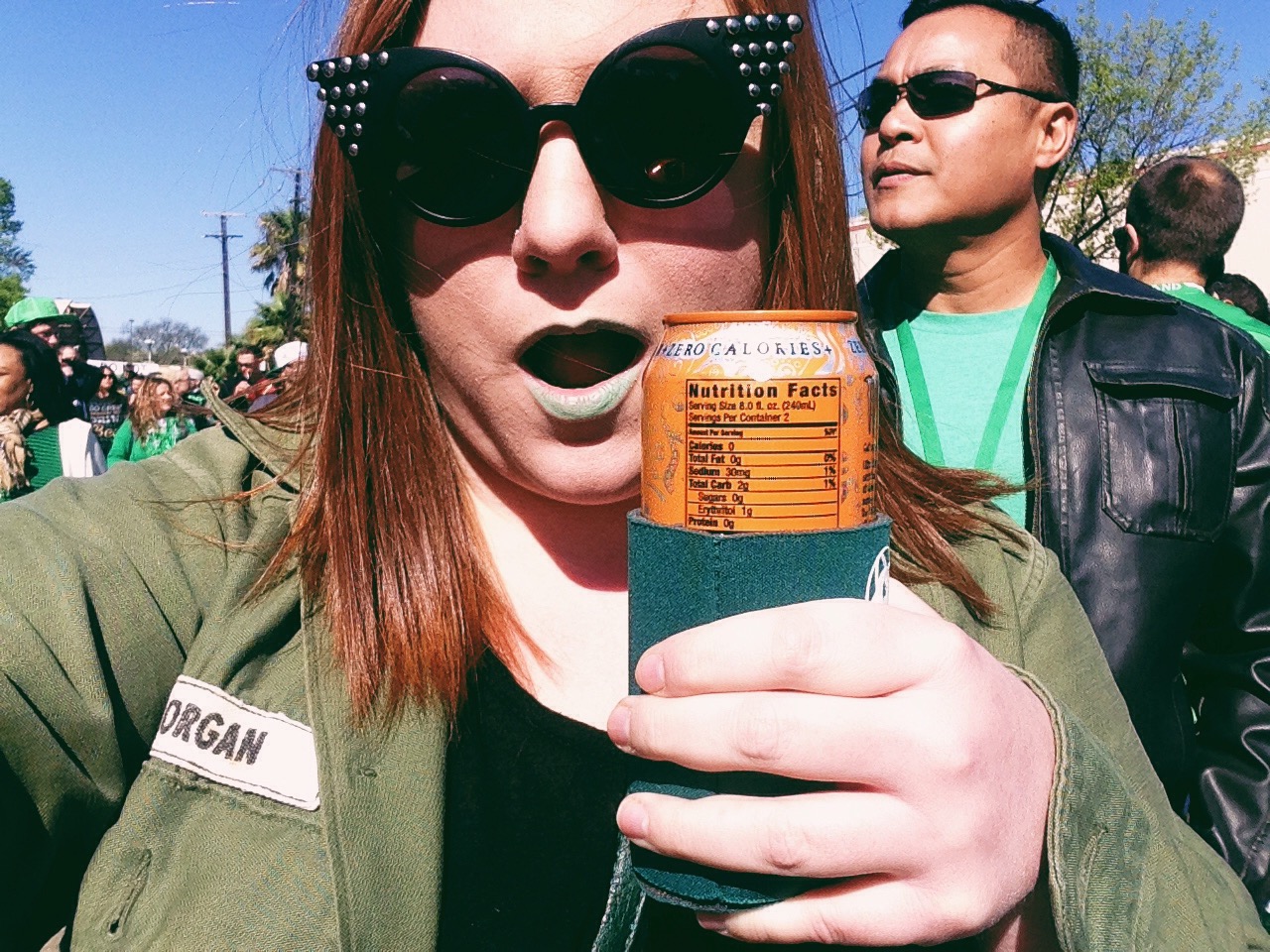 That guy is my new BFF.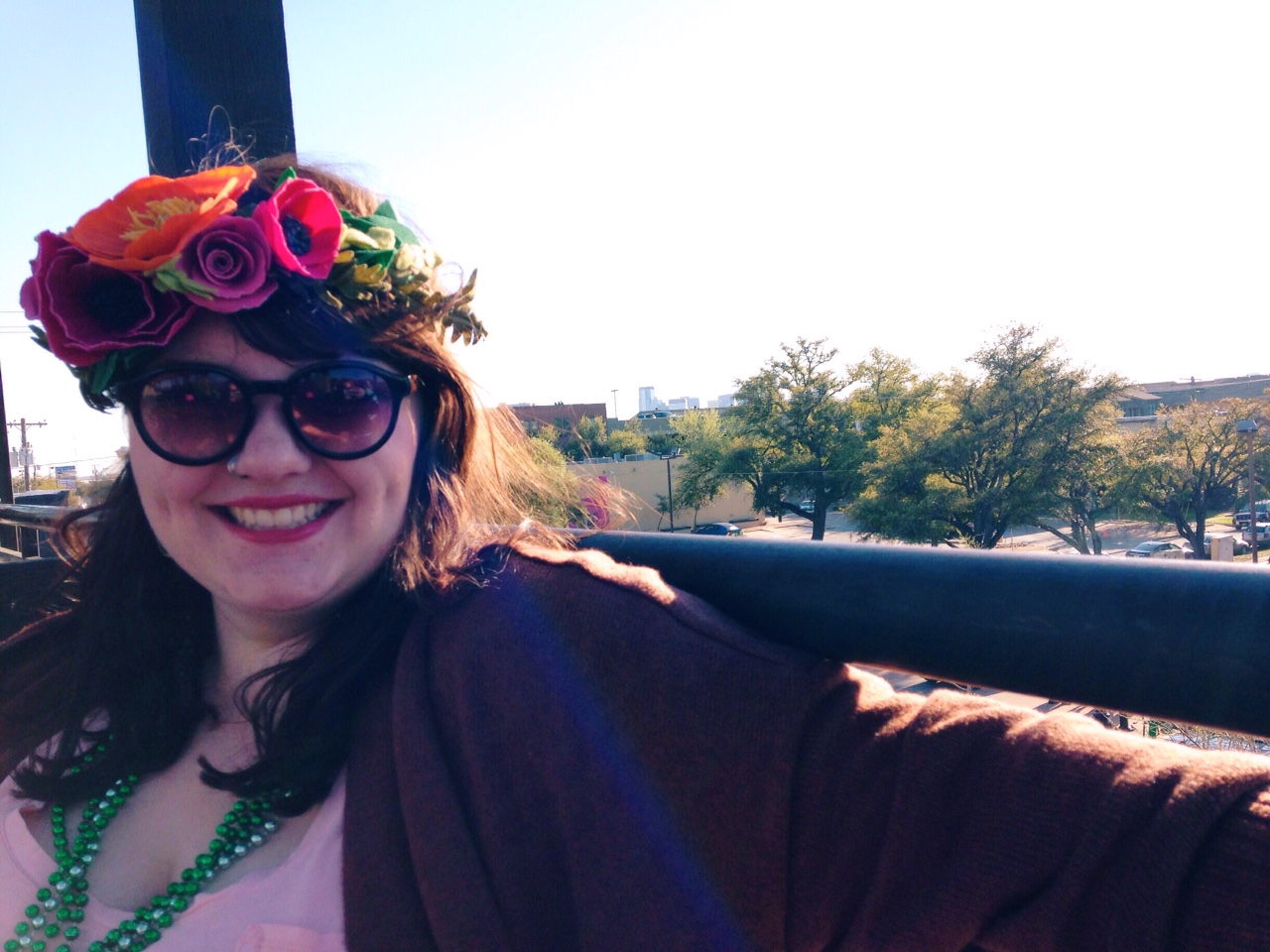 This is my friend neighbor Cait! AKA my partner for the day. Are you really surprised that I wore green lipstick? I'd honestly wear it to the office if I knew it wouldn't freak anyone out or that I wouldn't be putting myself in the line of fire for strange comments. C'est la vie. (spelled that right without Googling! Yay!)
After the parade, we stopped back by the apartment for lunch and to change into sweaters and jeans. We really underestimated how cold it was going to be that day. We then took the bus back to Lower Greenville and bar hopped for the rest of the day. Also had Steel City Pops twice. (Whoops. Would've had it again too.)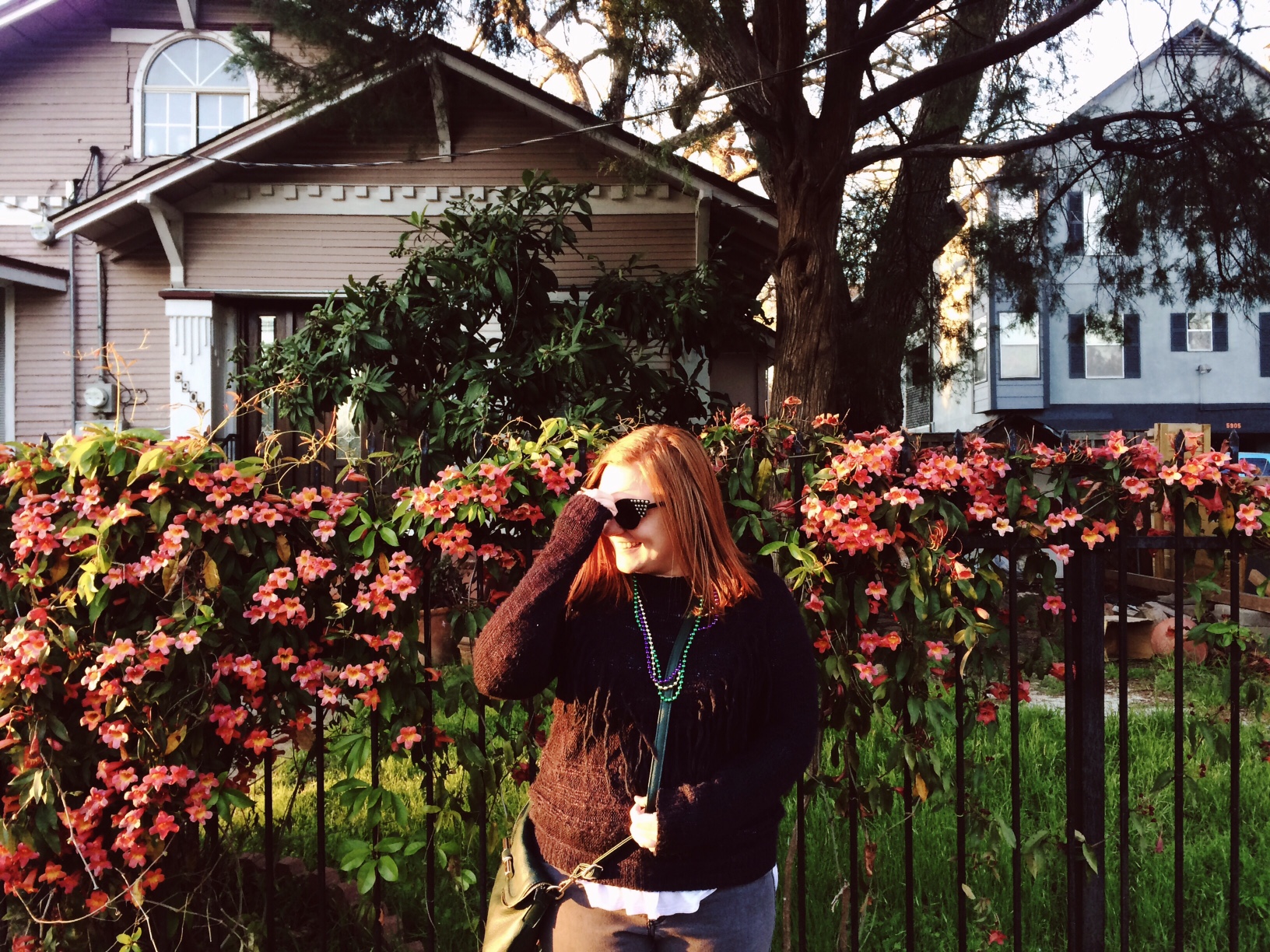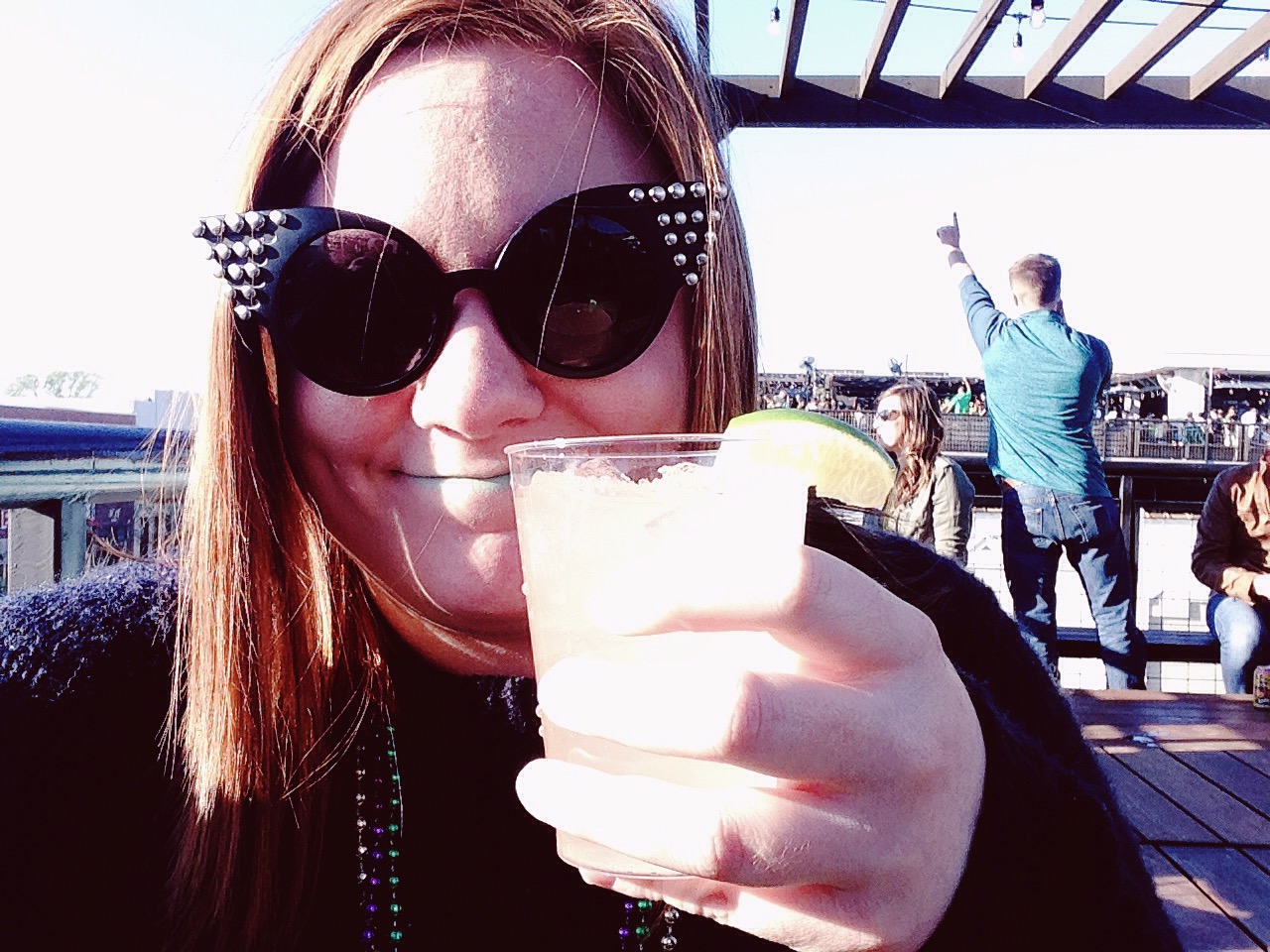 That guy is also my BFF.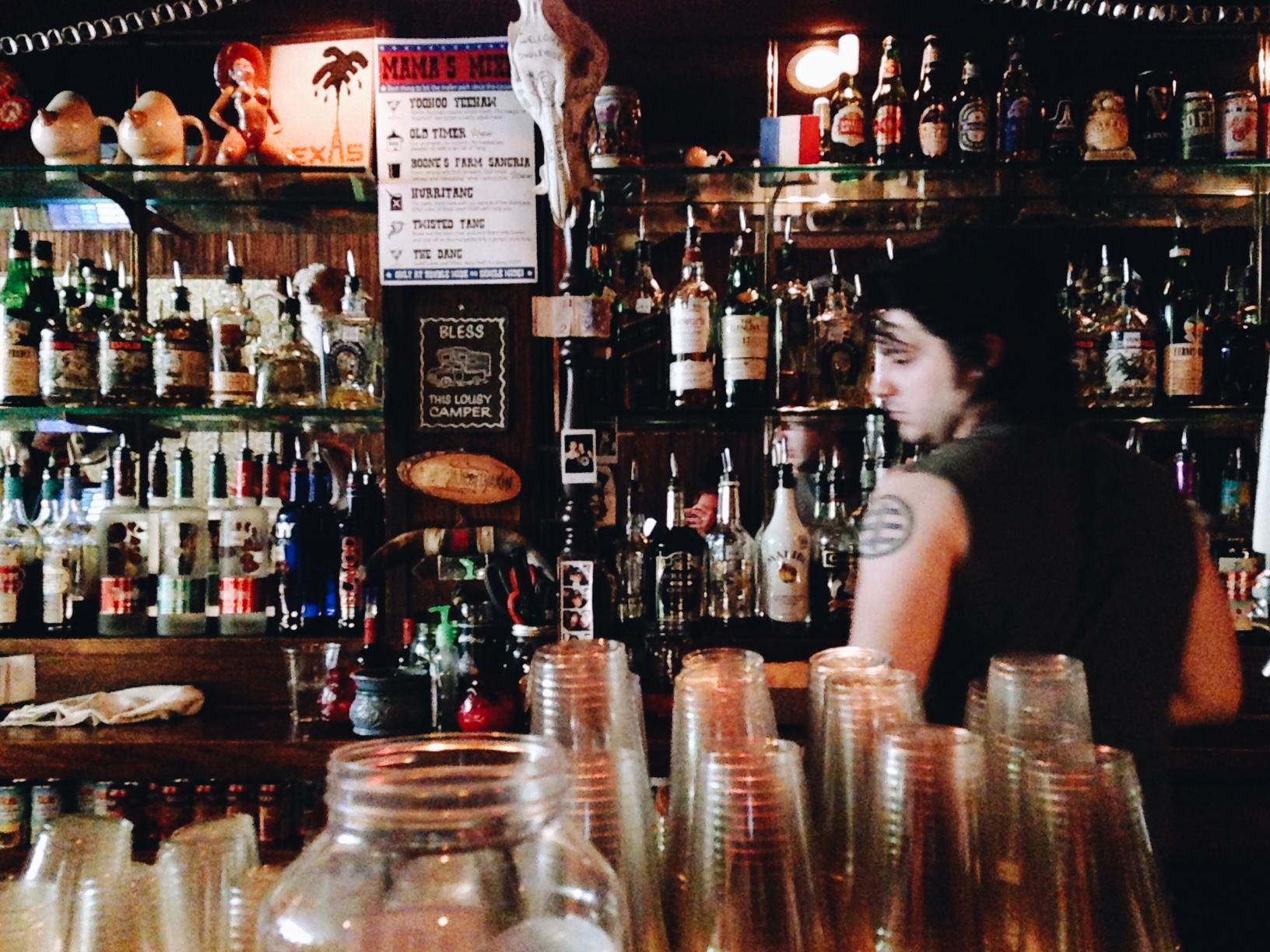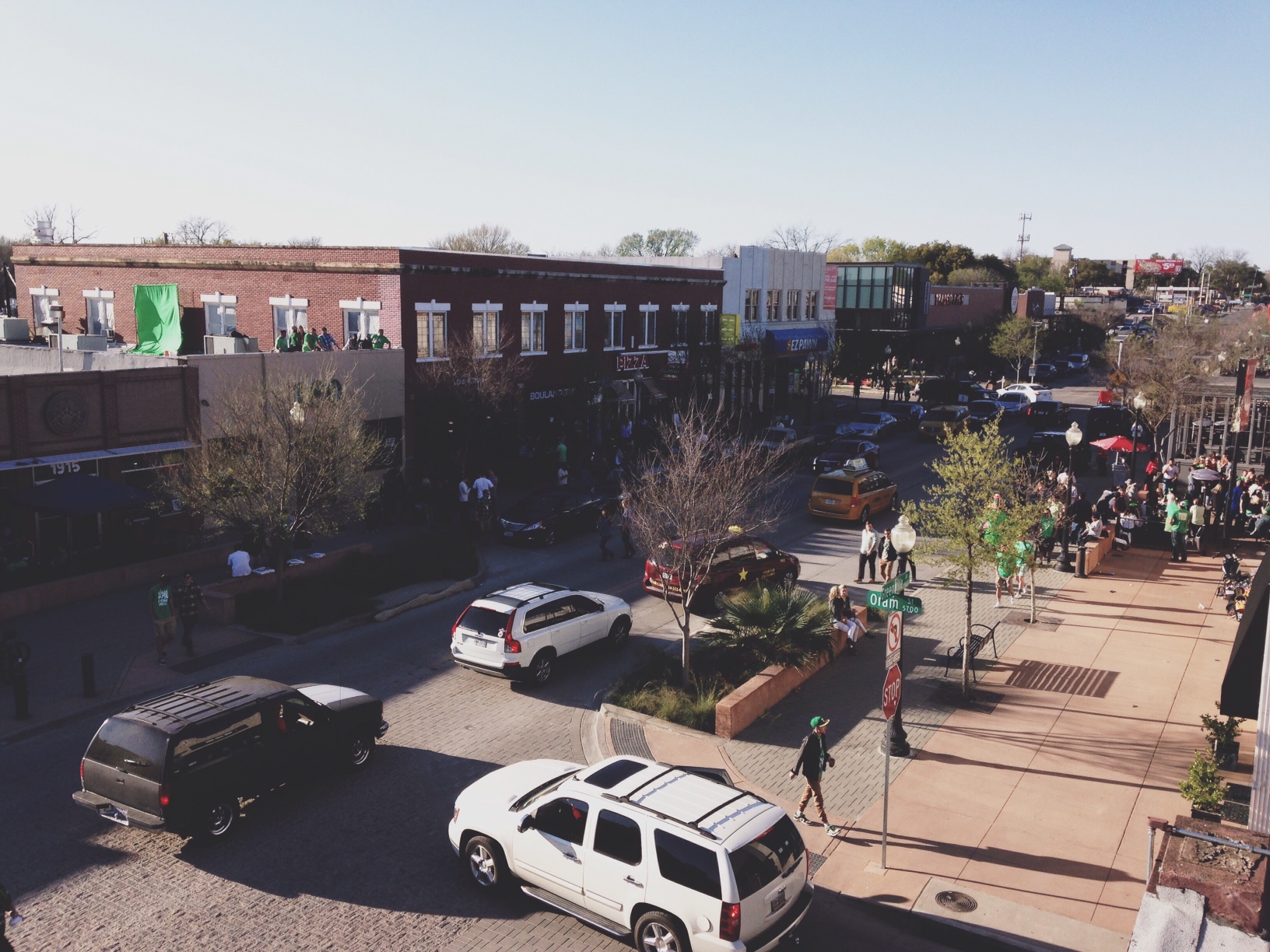 At the bar where this rooftop photo was taken, there was a fight literally right in front of where I was sitting. It was all very exciting watching someone who was nearly fall-over-drunk slow motion punch another dude in the face. 10/10 would see again.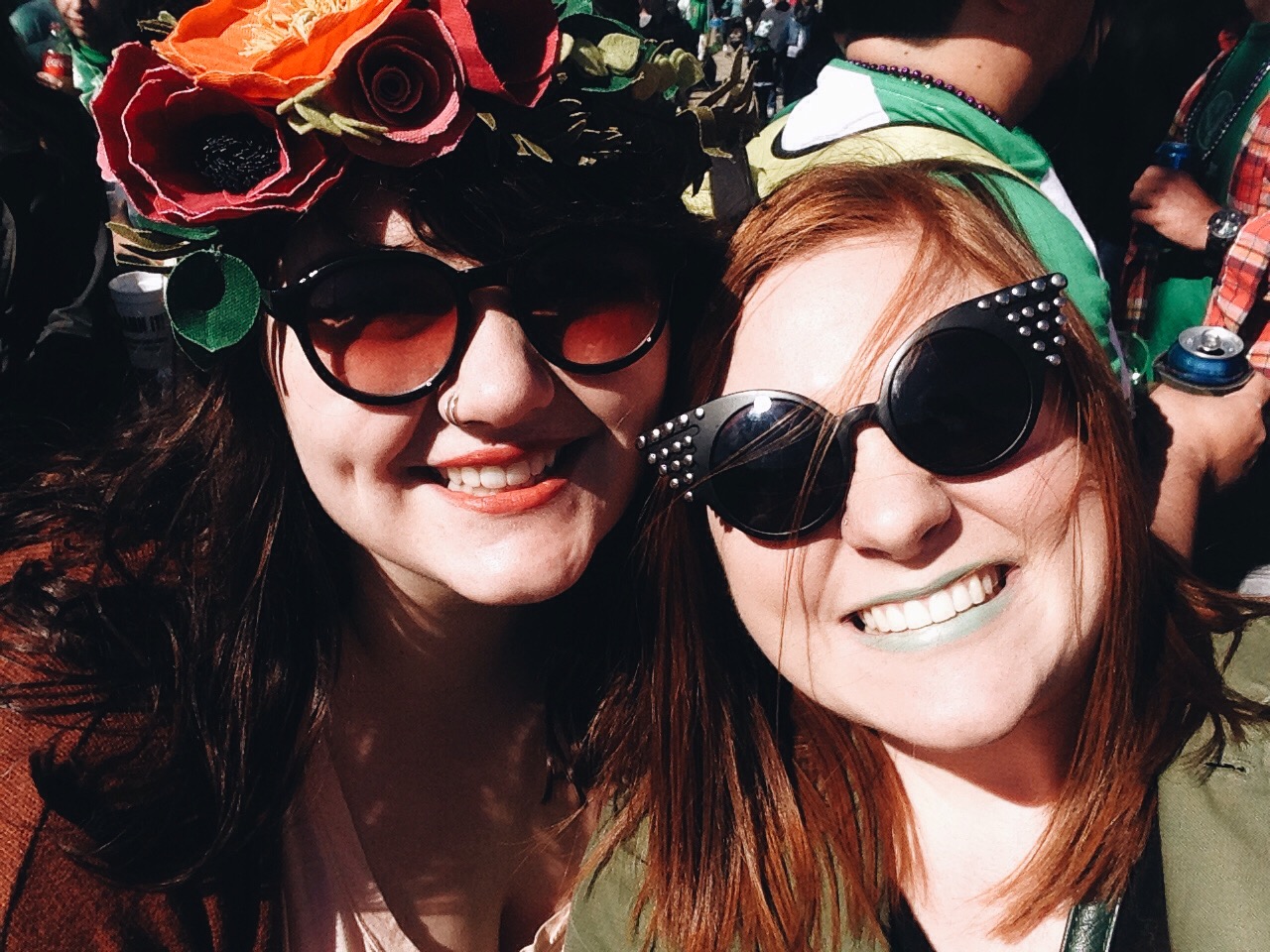 Thank you, Cait, for coming with me and experiencing so many new things with me! Love you, neighbor!
xx