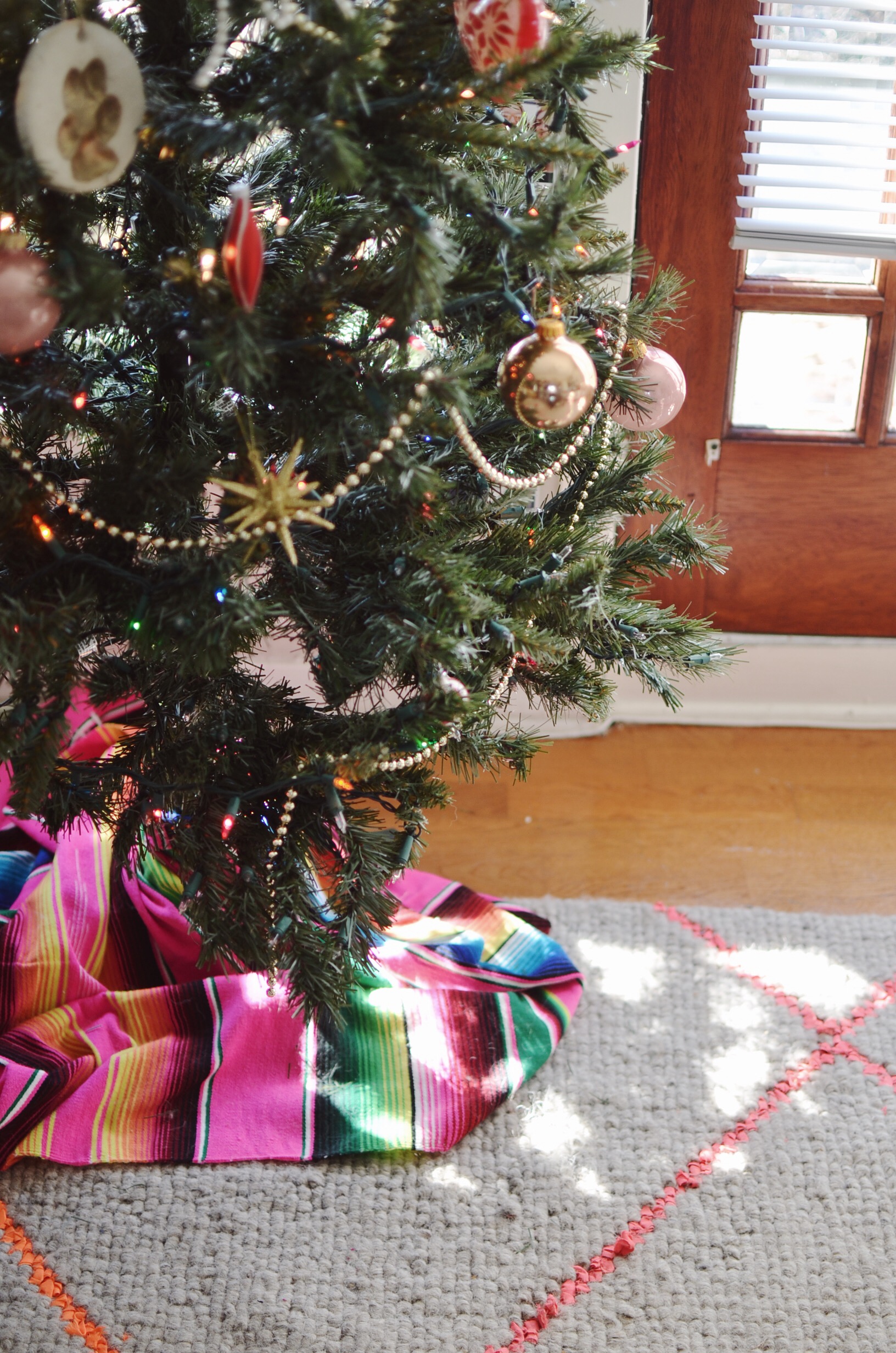 I've had a lot of firsts in the last seven months: my first apartment, my first real night alone, paying my first electricity bill, first time melting an extension cord into the socket. Lots of stuff. But this Christmas was mine. I had complete control over the entire holiday. I could make my own traditions, decorate however I wanted, watch and listen to Christmas music all day long.
I normally get pretty melancholy around Christmas. Not because of the holiday itself, but because of the weather. It's always dreary and cloudy and it's hard to feel festive when you come home to an empty apartment every night. But I made it work. I figured out ways to be cheerful! I made myself listen to Christmas music on the way to and from work, I decorated my tree, I made Christmas cookies for my neighbors, I even bought myself an ornament to document my first Christmas (a gold 'M'. Fitting, as I have been recently called 'basic'. A term I wholeheartedly disagree with.) I began my own traditions.
And that's really what it's about, right? We spend the majority of our early years Christmasing with our families and adopting their traditions. But what happens when we move out? When we have our own families? We have to make our own! I'm already thinking about things I can do this Christmas. (Too soon?)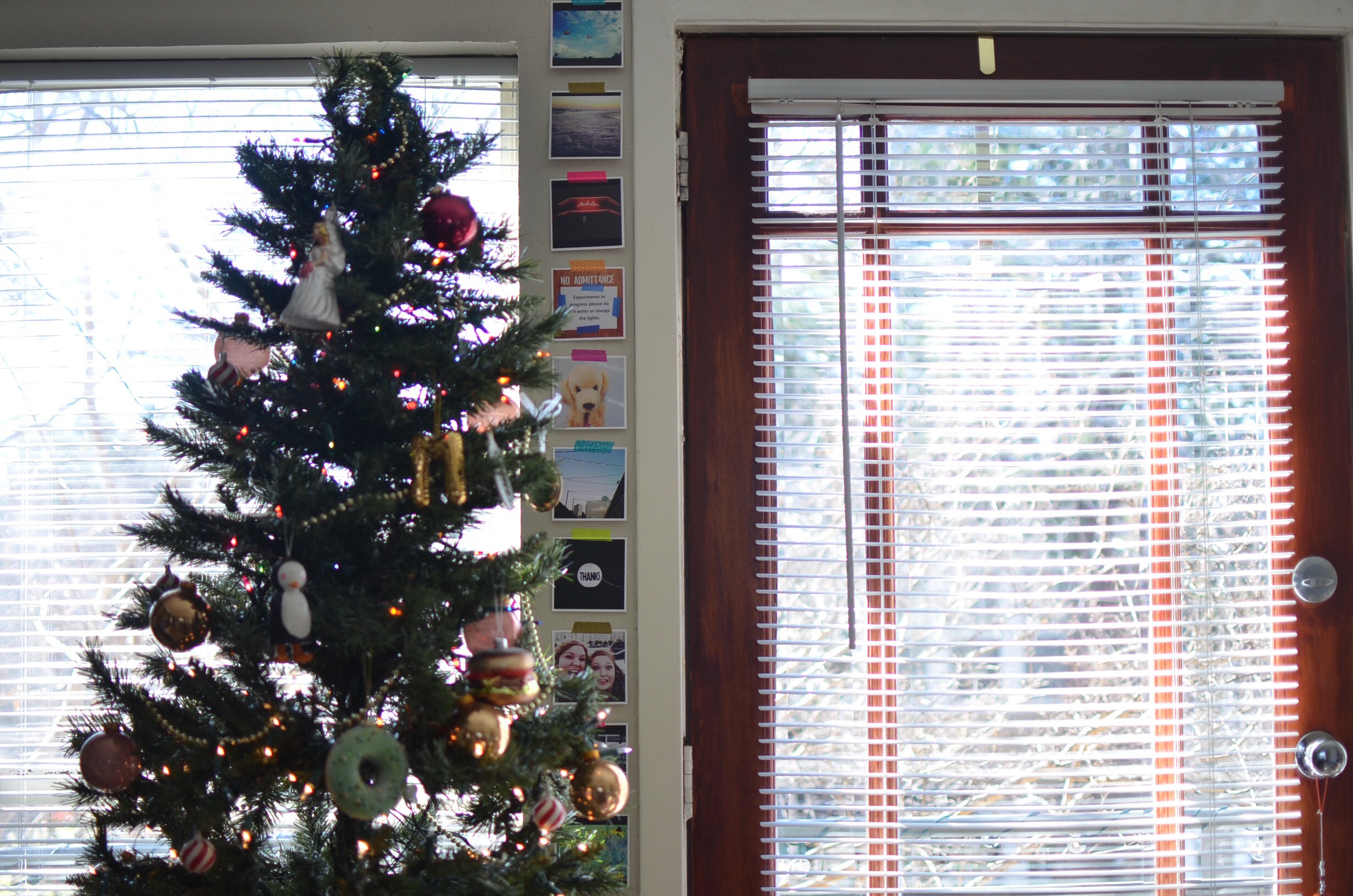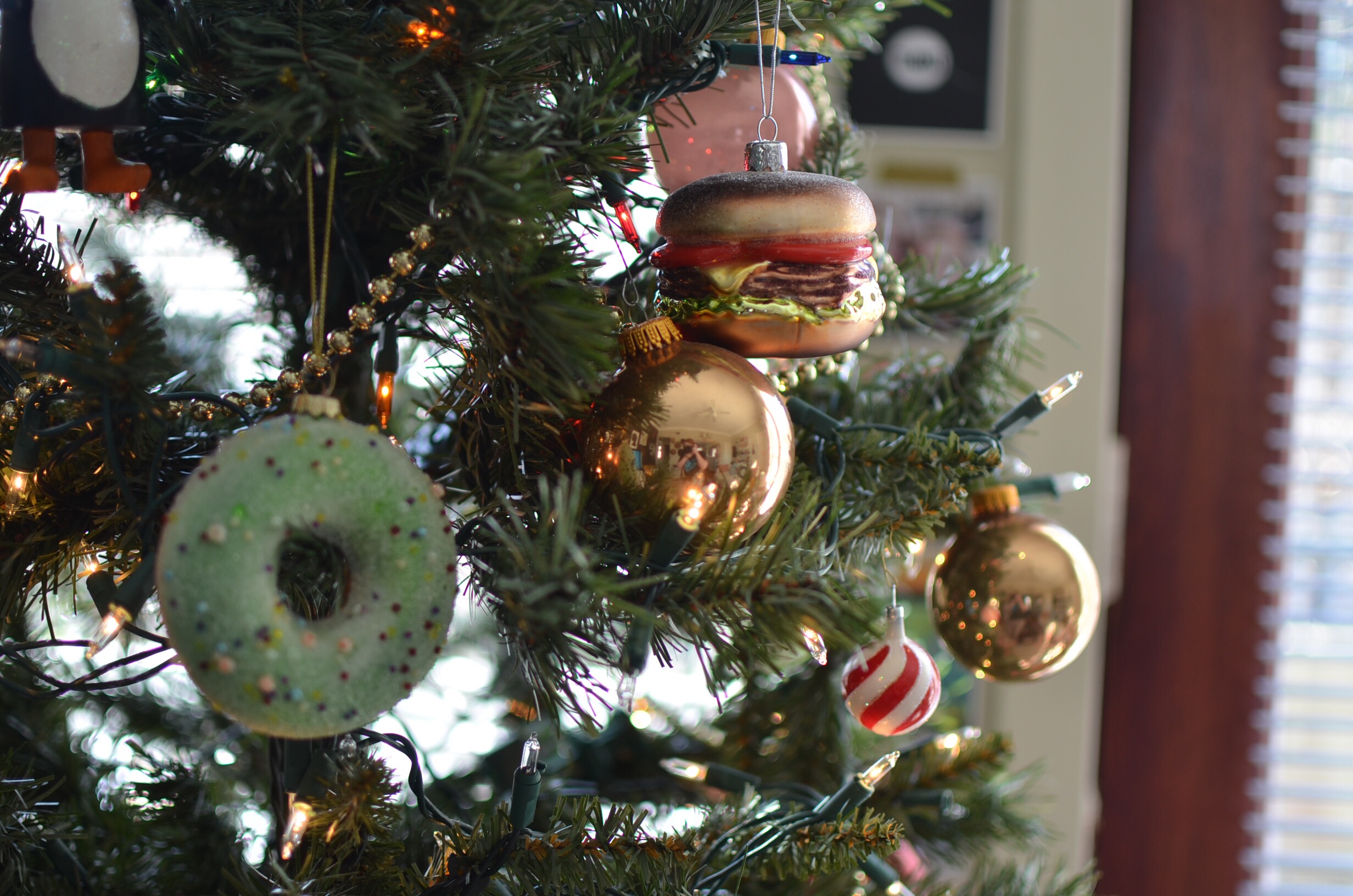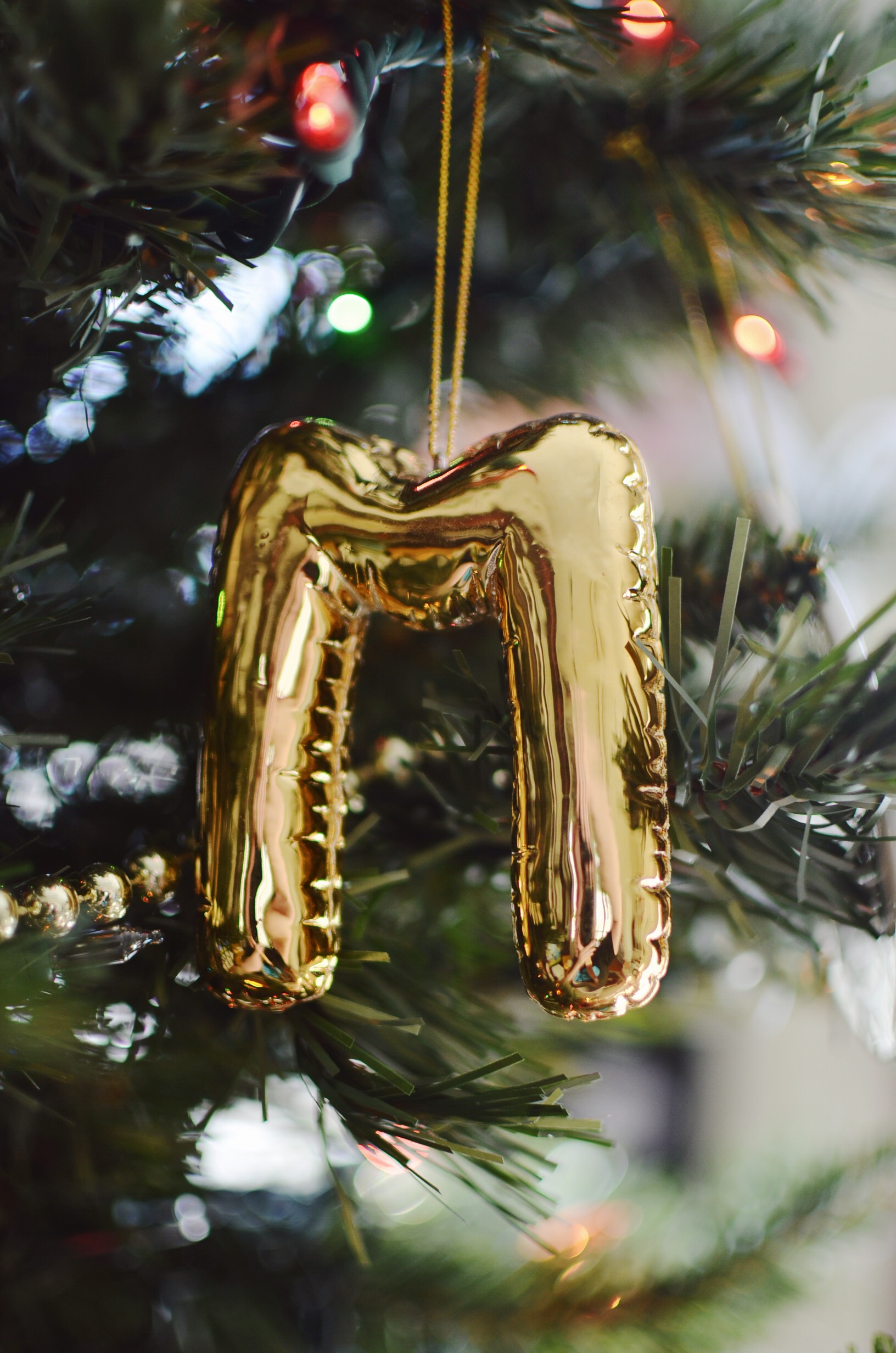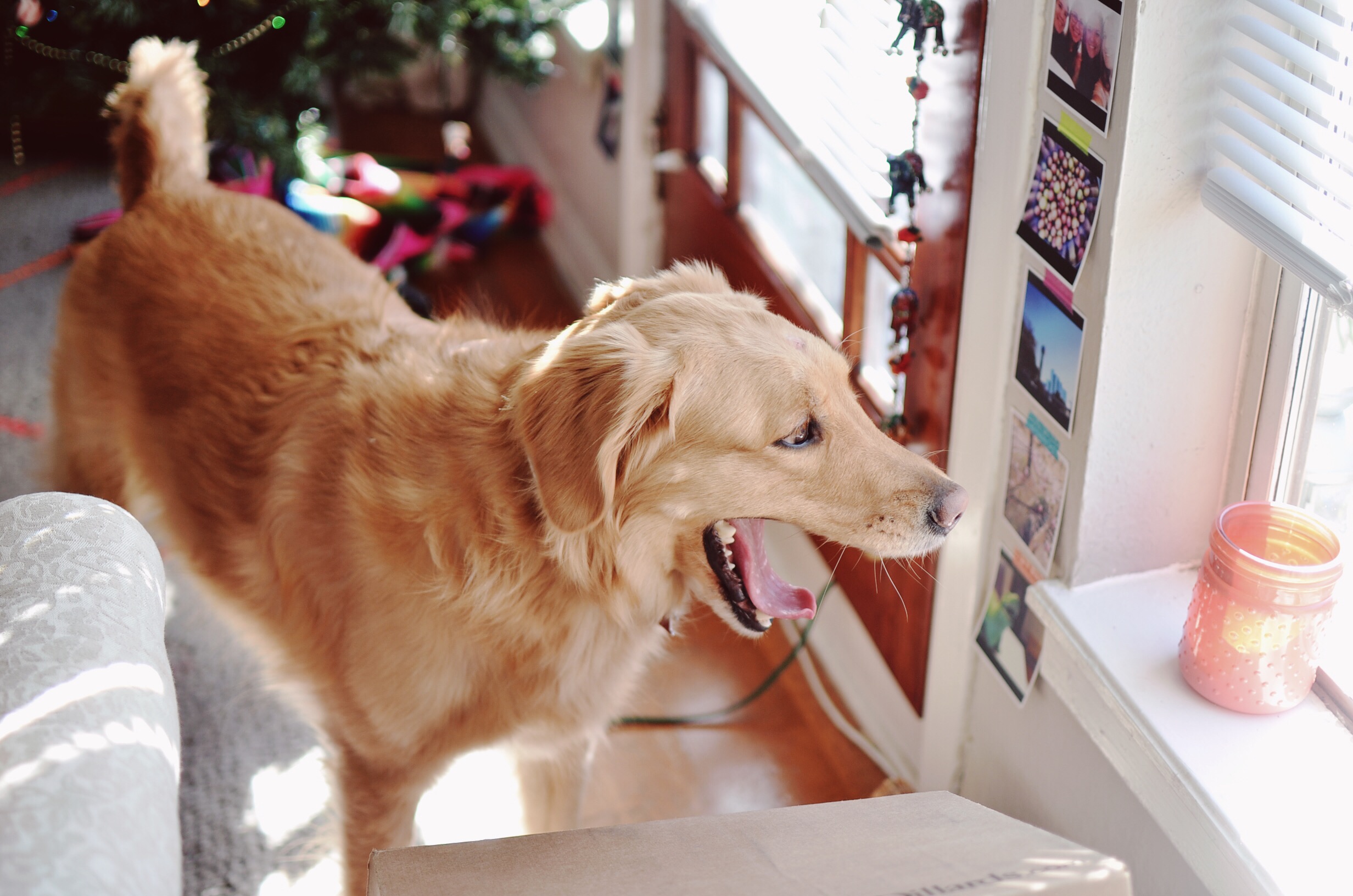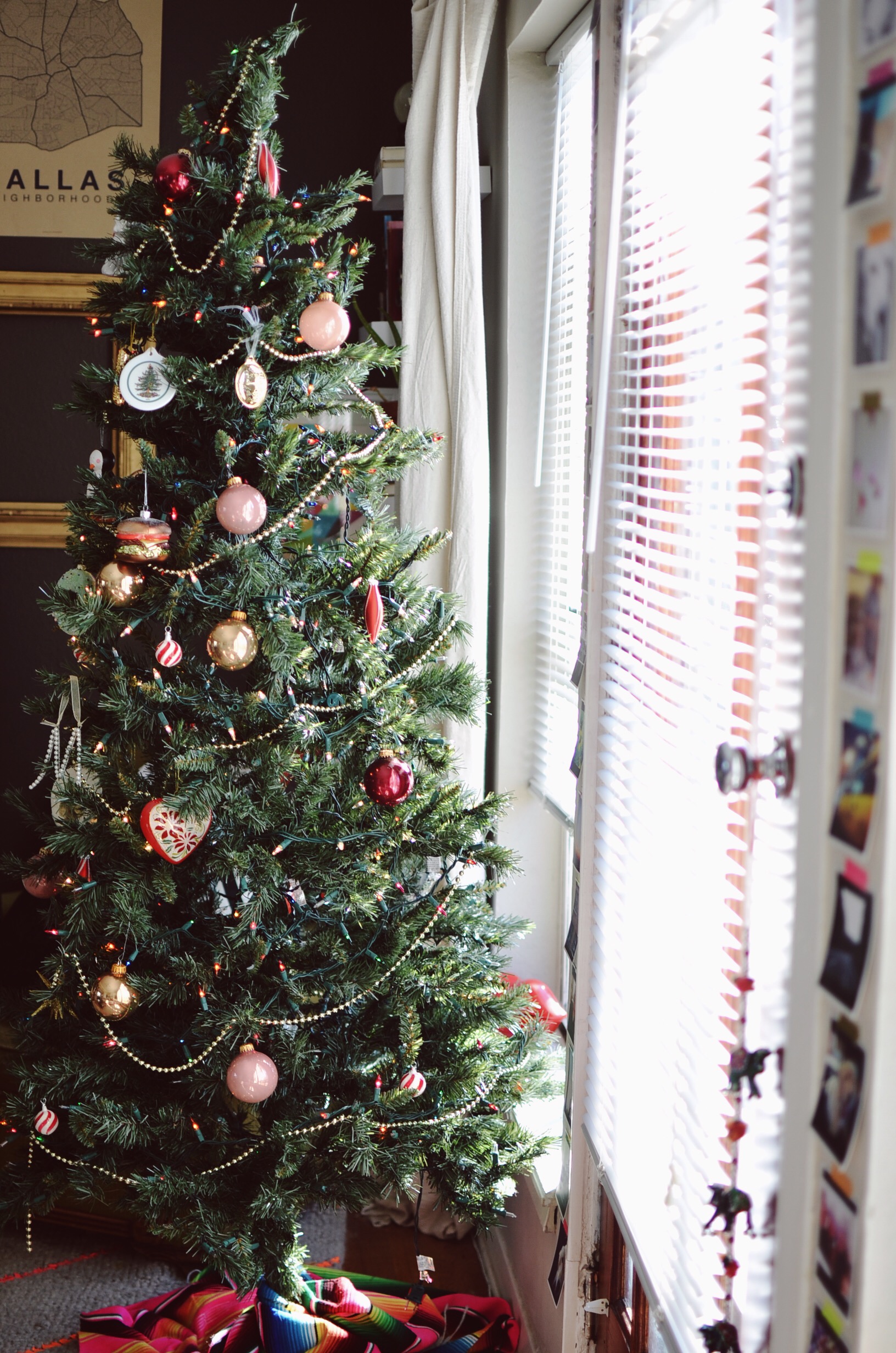 Christmases have kind of notoriously been hard for me. Lot of breakups tend to happen around this holiday for me. Just me? No one else? Cool. No matter who you are, if you're lonely or not, just surround yourself with people. Shine those twinkle lights all night until you run your electricity bill through the roof. Make your neighbors cookies and then get anxiety knocking on their doors in the dark and then when the one neighbor you've deemed 'Hot Neighbor' doesn't answer his door when you knock, make yourself crazy wondering why you heard his floor creak then leave the cookies outside his door. (This is so incredibly incriminating.)
Happy Christmas in March, folks.
xx