Sunday was Palm Sunday so naturally our church was littered with palm branches. And oops I stole a bunch of them for these pictures. It's okay. My mom works at the church.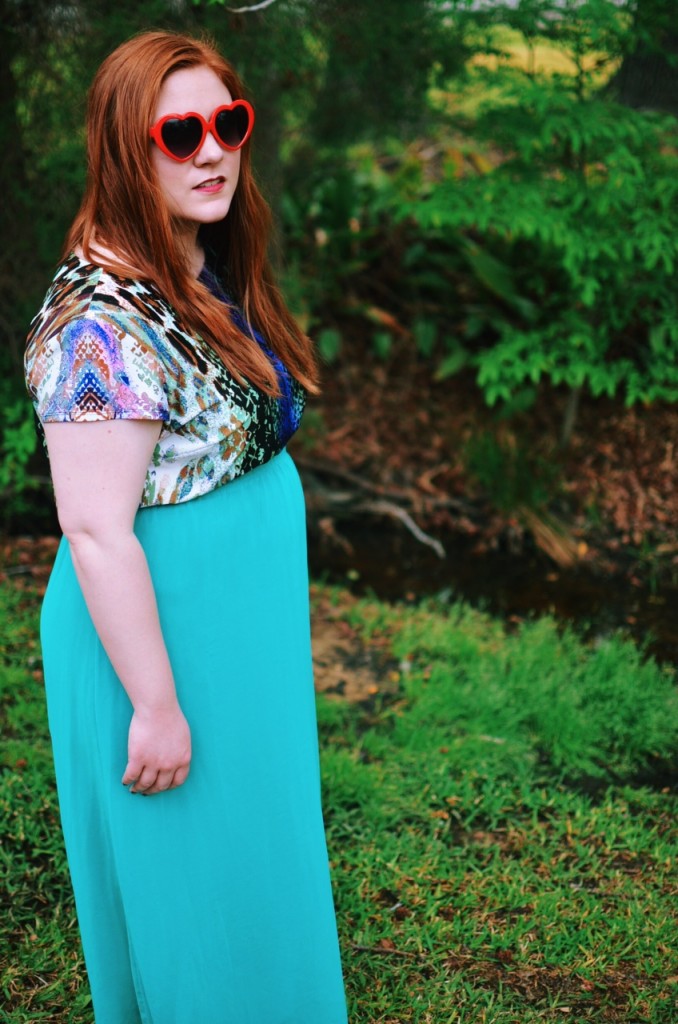 See? Over it.
dress worn as top: JCPenney, skirt: Forever21, cuff: Forever21, sandals: Target
I've been crazy about layering maxi skirts over dresses lately. It gives an extra layer plus it extends my wardrobe by…a lot. (Numbers are hard.)
Shel and I went to see Kari Jobe in concert last Friday and OH.MY.GOSH. We were both dead. What an incredible time of worship. If you ever have the chance to see her DO IT. One of the best $20 I've ever spent.
Then Saturday shaped up to be pretty perfect. Dinner with my grandparents and spending time laying in the green backyard looking at the sky… sigh. Birds chirping, fruit trees swinging, baked chicken; delicious. Then drinks with friends to cap off the night. Sunday brought a sweet church service and a Chinese lunch date with my sisters. Palm pictures in the yard by the creek and then a friend's senior voice recital. I ended the weekend with a couple of friends talking about anything and everything. I love getting to know the people I've known for years and ones that I've just met. Talking to people and figuring out who they are is my jam lately. I love people.
Happy Monday TUESDAY!
xx