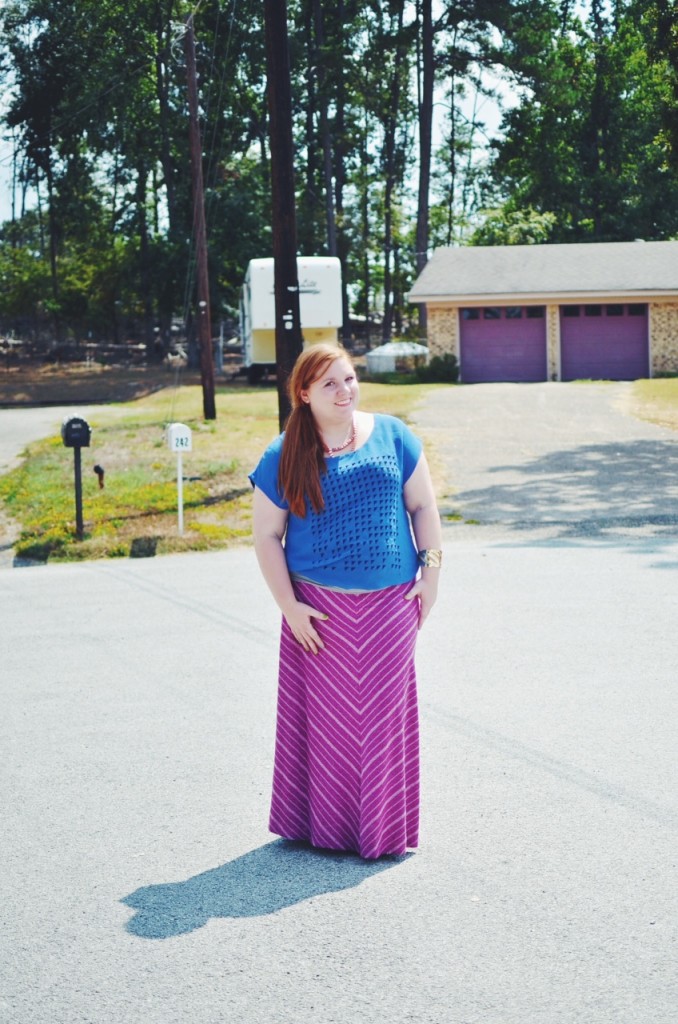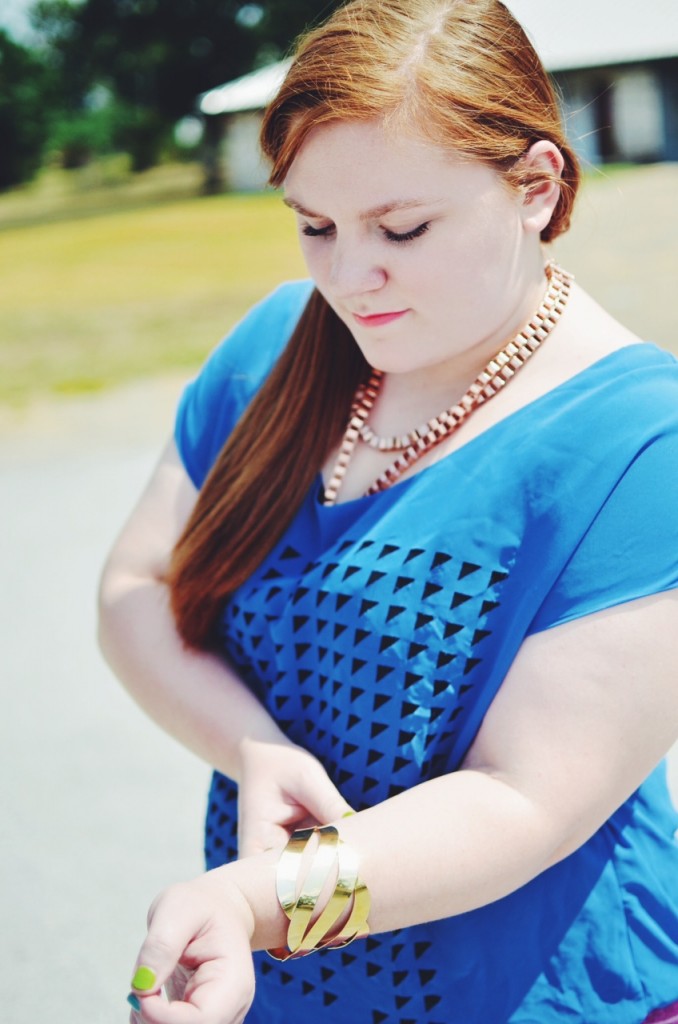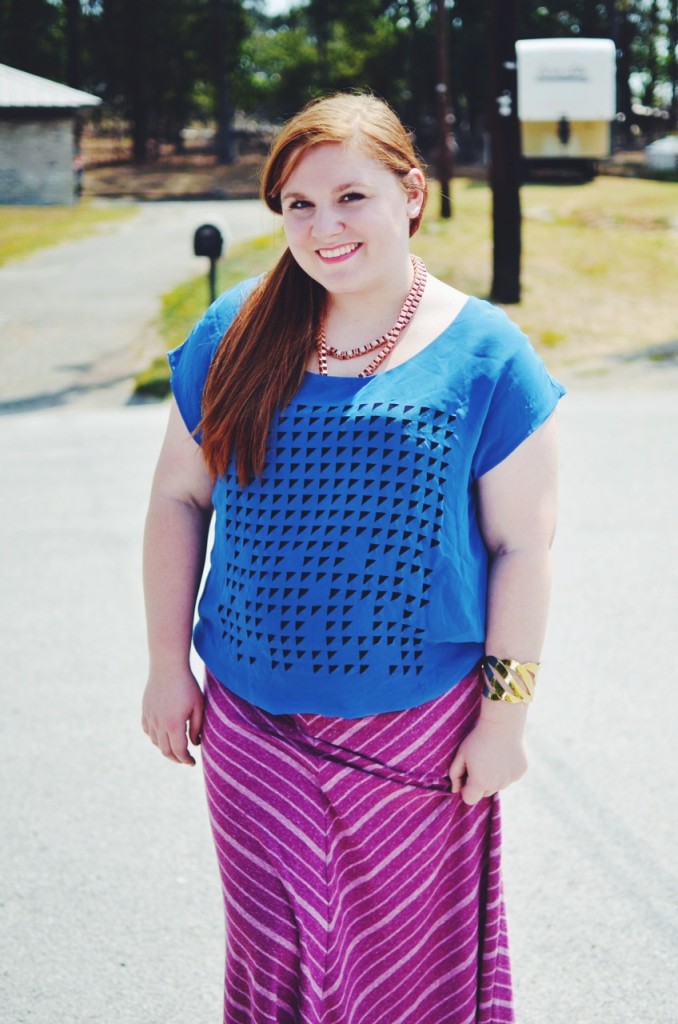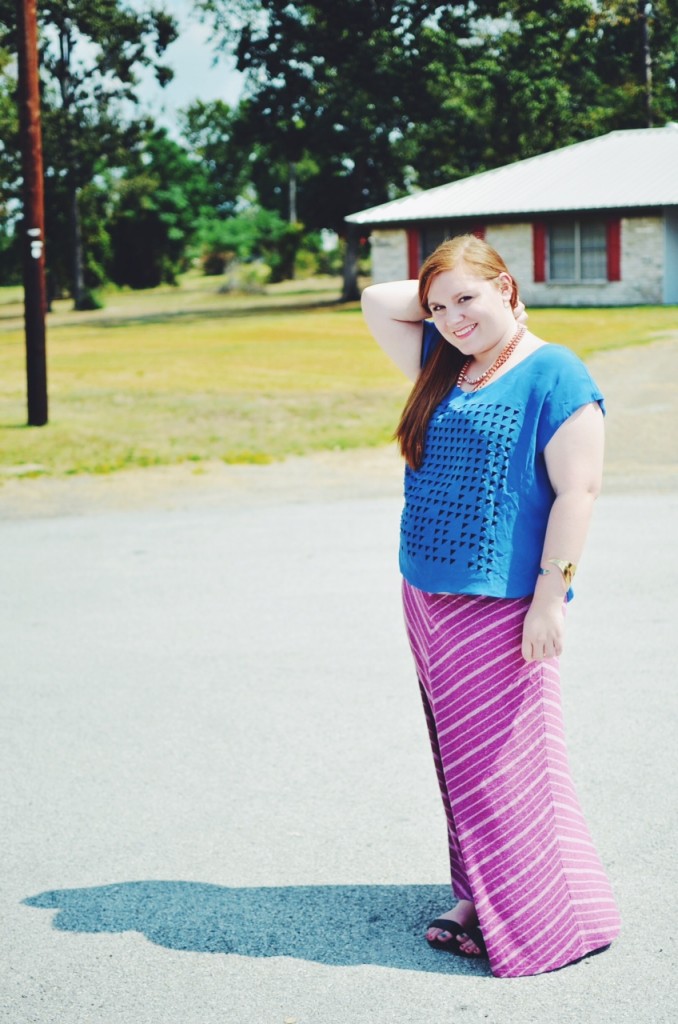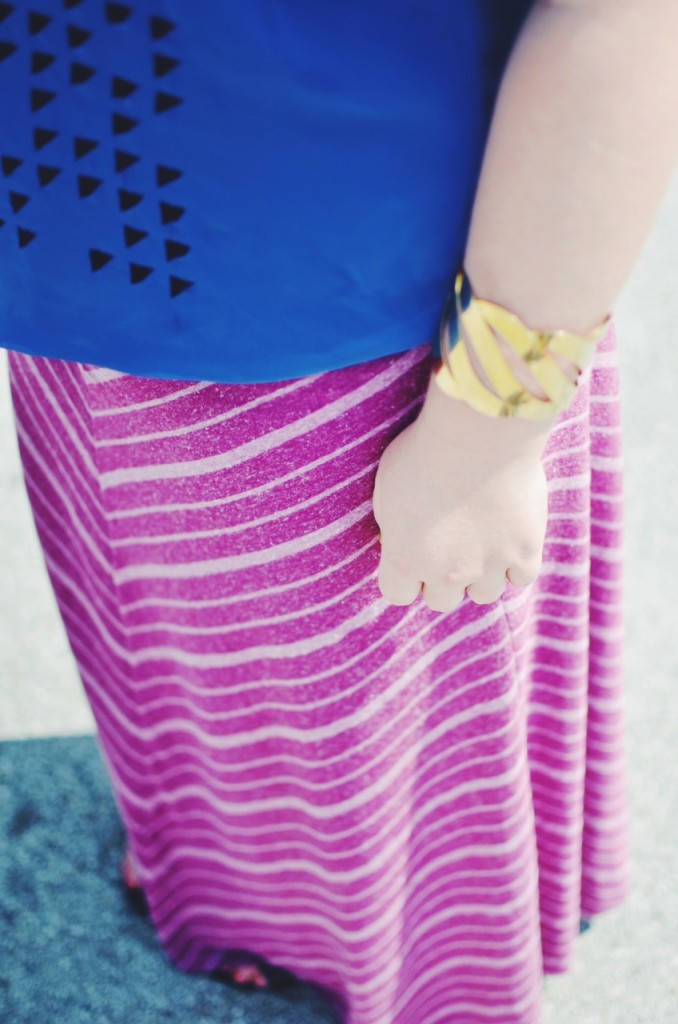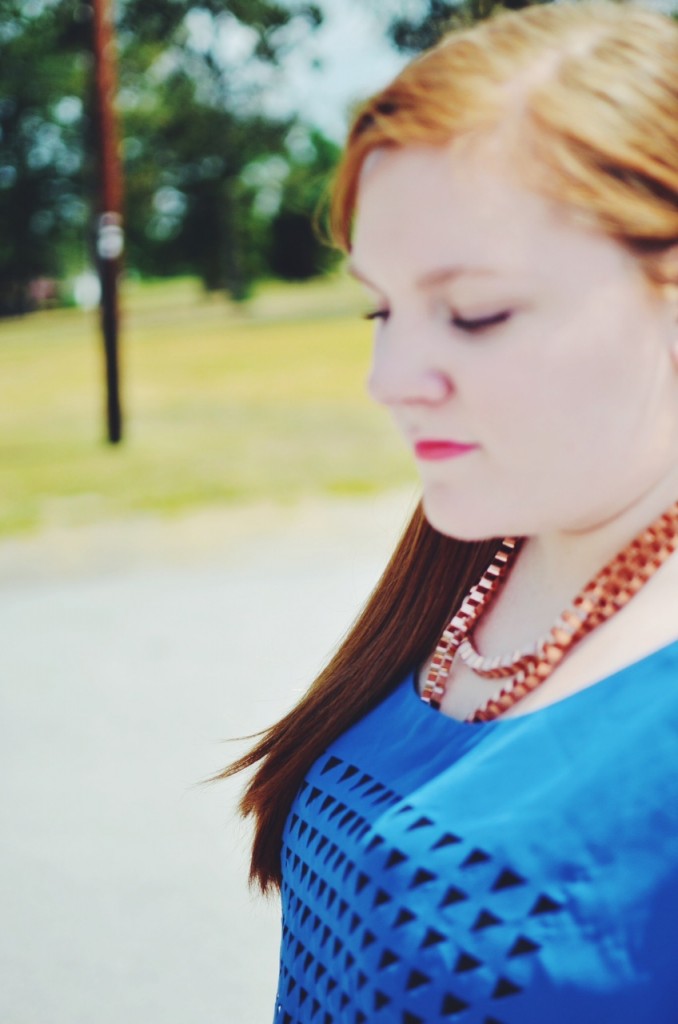 cut-out chiffon blouse: Forever21 (thrifted), skirt: Target, sandals: Target, necklace: H&M, cuff: estate sale
This is the first time I've worn this shirt since getting it several months ago. And by several, I really mean several. Like, six months ago. :/ Oops! The triangles are actual cut-outs which is cool until you catch a finger or the edge of a gold cuff and nearly rip them off.
In other news, I really need a haircut. It's cool to have long hair and all but it has really gotten out of control. My mom chopped off some of my dad's hair the other day but then forgot about me. Thanks, Char.
So what are you doing for Labor Day? The daycare is actually closed! Woohoo! So I'm going shopping with my sisters to buy things we don't need. What a way to celebrate labor! By not laboring.
For those of you that started back to school, how's it going!? College? High school? Middle school? My youngest sister started her freshman year of high school last week! Aww! She's in the marching band and plays clarinet. We went and saw her very first game last Friday night. Hello, Friday night football! I missed you. She was so great! We can all tell she's having a blast even though she tries to act cool in front of us. 🙂 Go Rudy!
Let me know in the comments how school is going for you! And look out for my very first makeup tutorial tomorrow. 🙂 I'm pretty excited!
Happy Monday!
xx