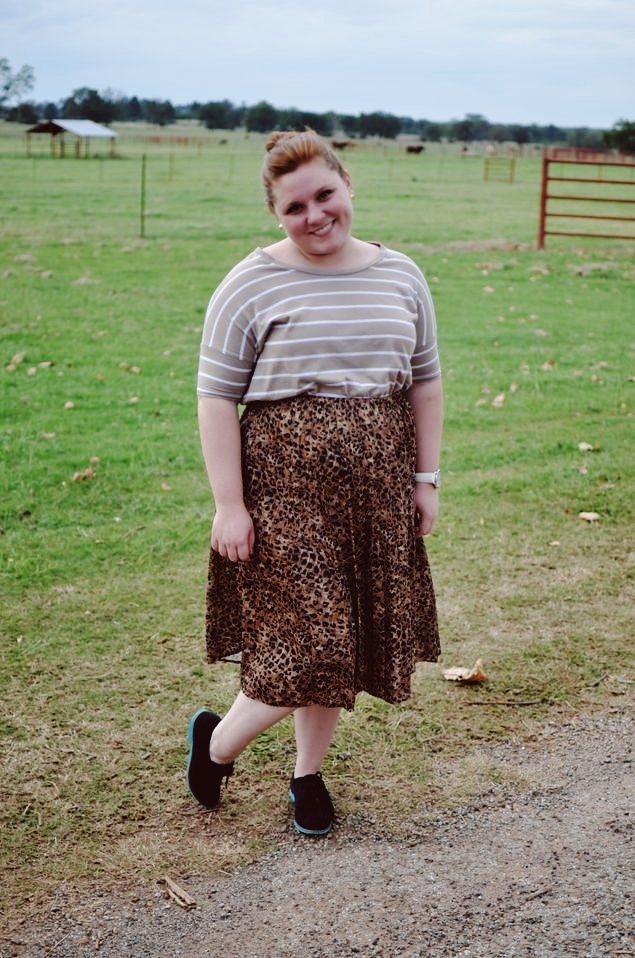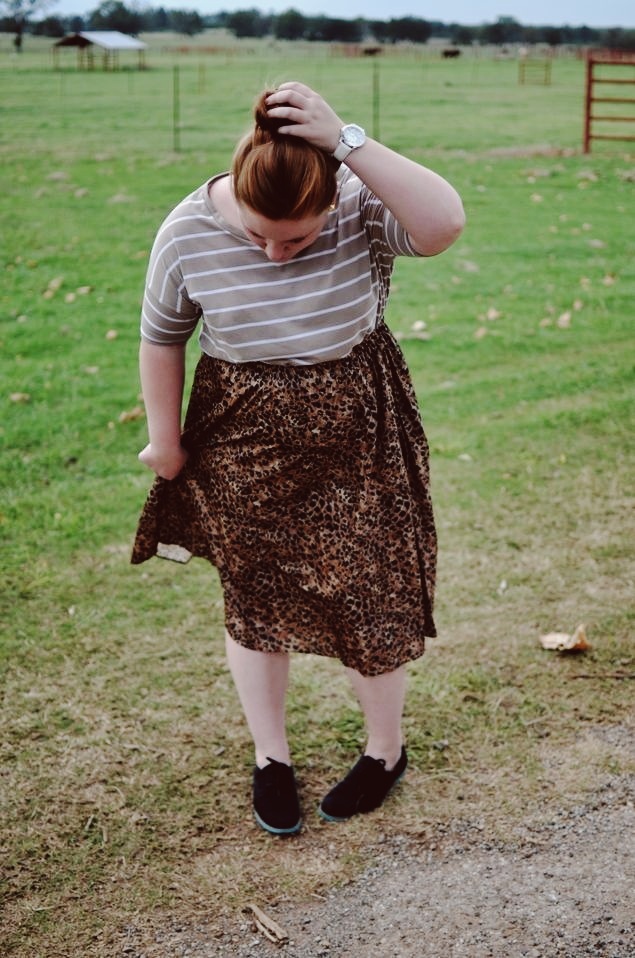 tee: Target (similar), oxfords: Target, skirt: Salvation Army (similar here)

If I could meet the person that made this skirt I'd at least hug them. The more I look at it, it seems to be homemade. Seams are all intact and it's super comfy so I'm happy. Also the $6 price tag didn't hurt.
My recital hearing is tomorrow at 1:00 pm. Eeek! Everything is memorized and I'm feeling confident. Since I've got the day off I'm going to spend it mentally preparing and running through my songs one last time. Once this hearing is over I will relax a little and start to have fun. I can't wait to show you guys my recital dress!