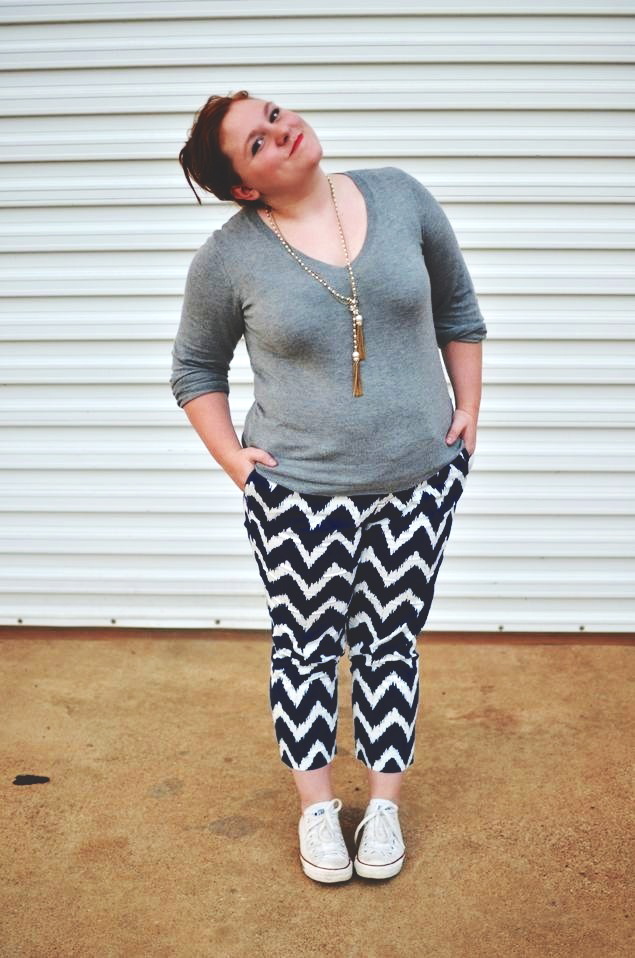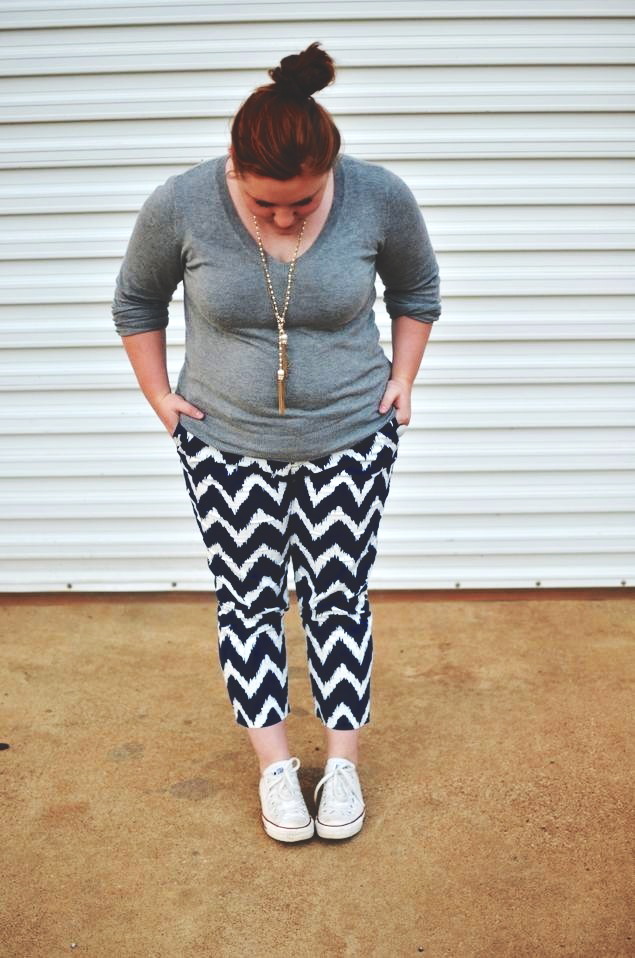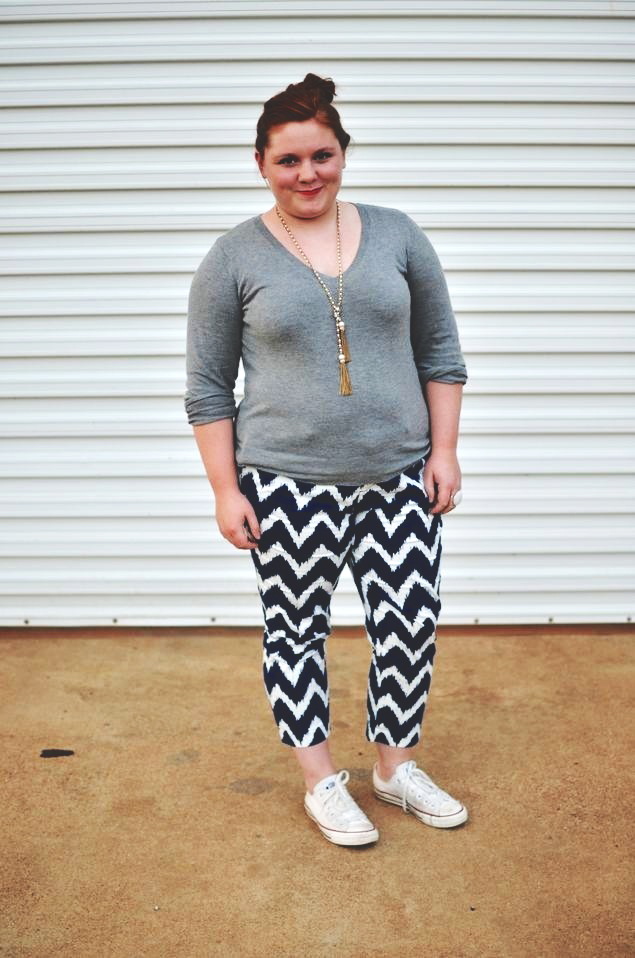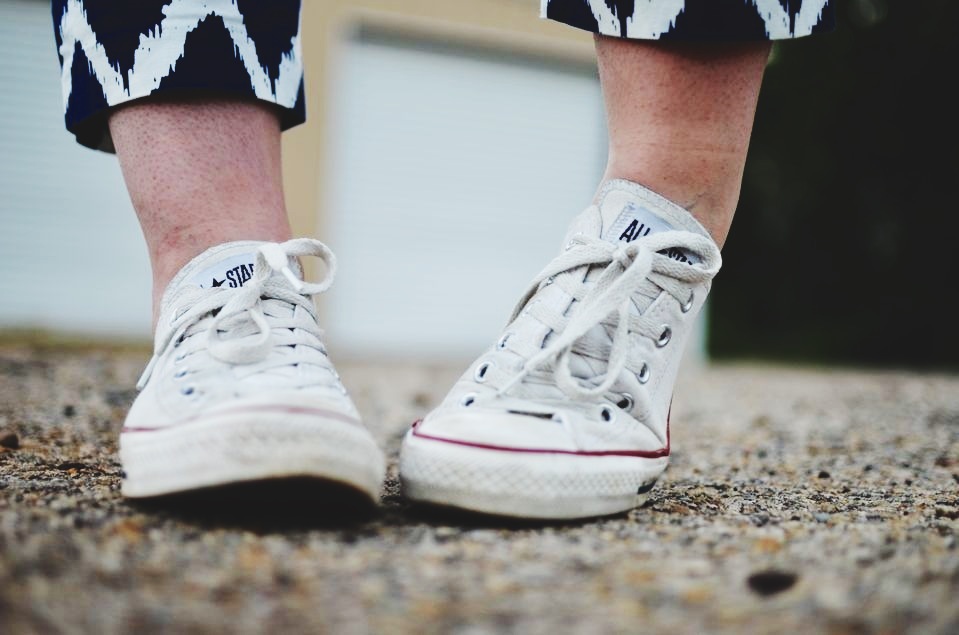 sweater: Target (similar), pants: Old Navy, shoes: Converse, necklace: F21
Our local Old Navy just recently reopened after building a new (smaller! Ugh!) building and my mom, sister and I hit it up to see what we could find. Turns out these pants were on sale for $7! Score! Super comfy and a little high-waisted with a trendy pattern. Oh, and pockets. Course, their sale section is about 2×3… hopefully that changes! Yikes!
Today at 12:30 I'm singing on my very last student recital before I graduate in May! I'm not nearly as nervous as I know I will be for my hearing next Wednesday. I'll sing all of my pieces that I'll be doing for my senior recital for a panel of my teachers and they determine whether or not I'll get to do my recital. Right now, it seems like fun but I'm sure next week I'll be a wreck. 🙂
How's your week going? It's almost Friday!