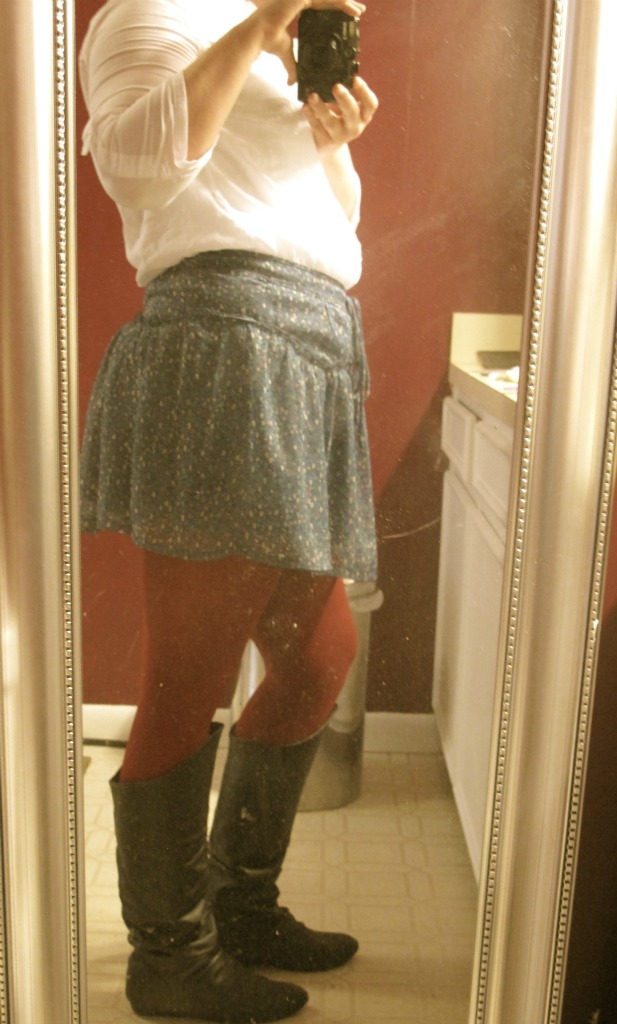 Today was the first time in about a week I actually planned out an outfit. I liked it, despite that fact that the skirt I wore has an awkward seam a couple of inches down from the waist and my shirt kept bunching up making me look thicker than I actually am! Perfect self-esteem booster. 😉
Yes. This was taken in the bathroom. Don't judge. Our house isn't finished.
My faaaave cranberry tights. I just rediscovered them in my drawer. They're SO soft!
Outfit:
Tunic worn as shirt: F21
Skirt: American Eagle
Tights: F21
Boots: Goodwill ($4!!!)
PS. Found out today that one of my friends reads my blog. So I can't lie anymore. Thanks, Kim.