Ever feel like clothing companies are giving plus size style the side eye? Me too. I get frustrated walking into Target and seeing the trendy, cute bikinis and walking to the back wall and seeing black, ruched plus sized swimsuits. Where are my fringed, tribal suits?! Fear not! I have rounded up a few bold plus sized suits with some outfit ideas for your summer vacation.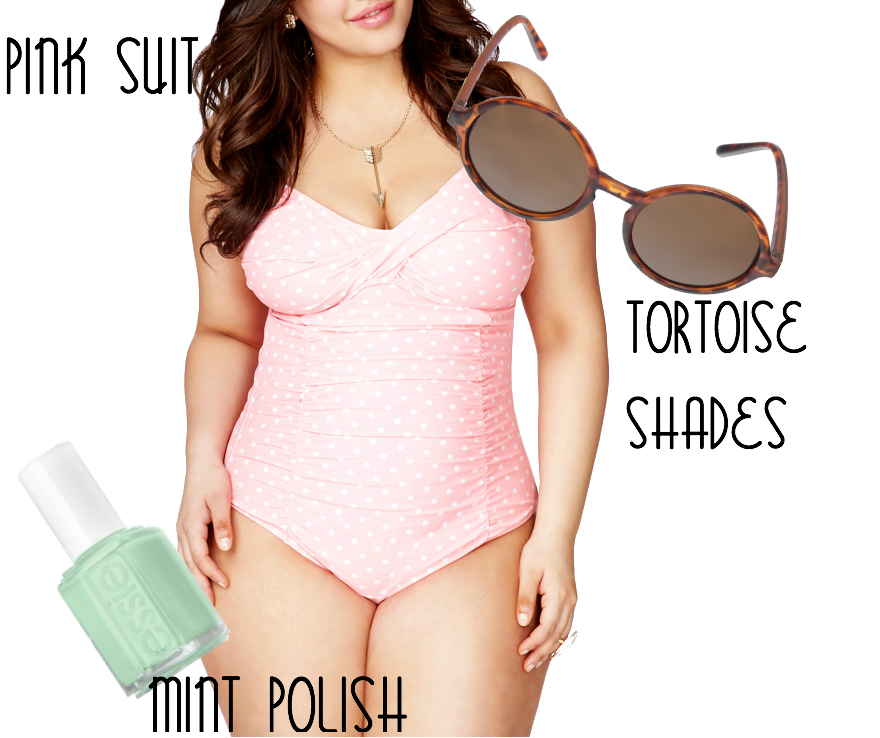 suit ($27.80): Forever21, polish ($8): Essie, shades ($14): Jack Threads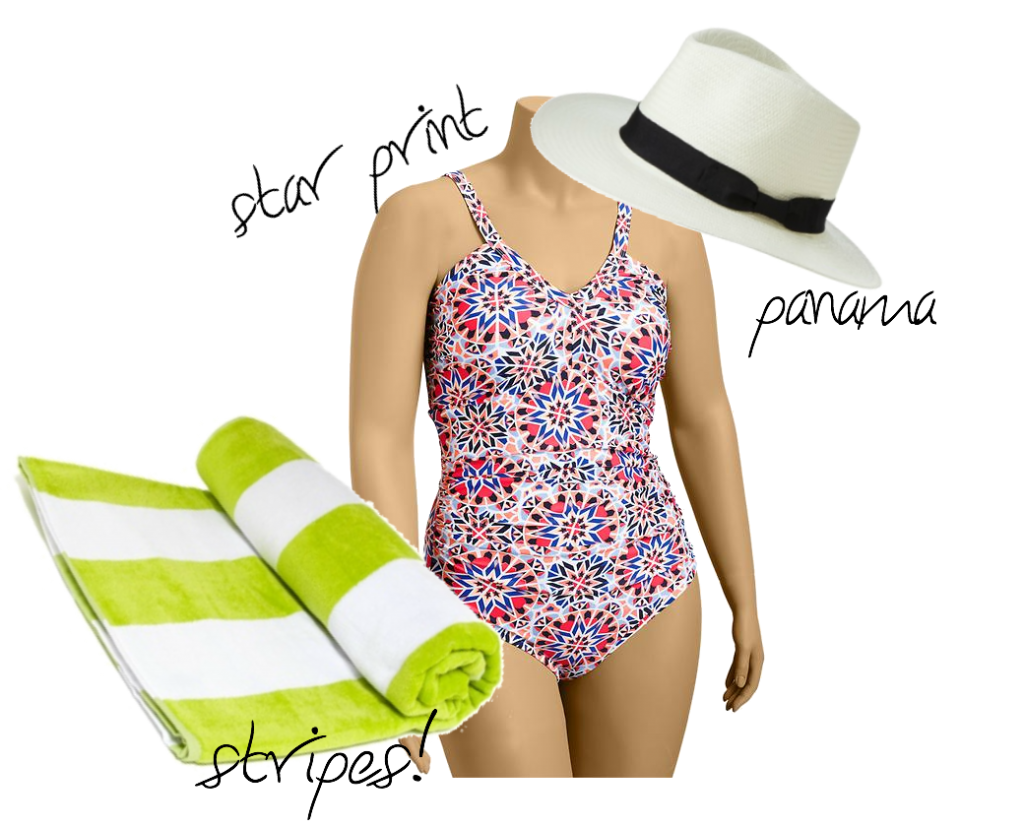 suit ($45): Old Navy, towel ($43): Black (UK), hat ($17): Target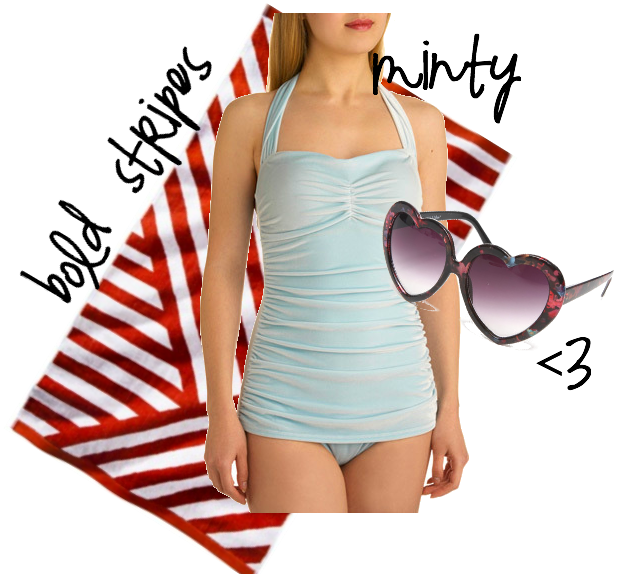 suit ($90): ModCloth, towel ($18): Target, shades ($22): Dr. Jays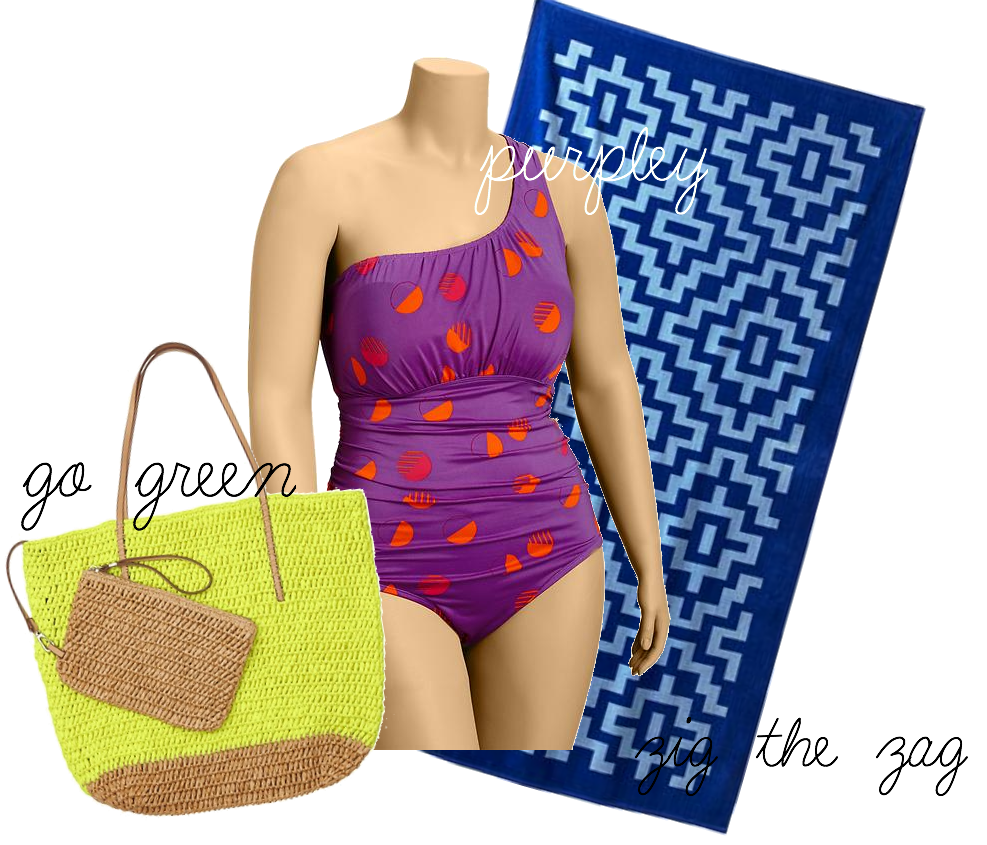 suit ($45): Old Navy, bag ($40): LOFT , towel ($26): Kohl's
There you go! A few swimsuit ideas for the beach. You're going to the beach, right? 🙂
Have you found any unique swimsuits yet? Link them in the comments! I'd love to see! And send me a picture of you in it. I know you'll be working it!
Hope you're having a good week!