Happy Thursday! A couple of you asked about my hair in this post so I thought I'd do a quick tutorial! I've dubbed it The Washington. Remember swimming in the summer and flipping your hair back like one of those powder wigs? 😛
Enjoy!
NEED:
-Hairspray
-Elastic circular headband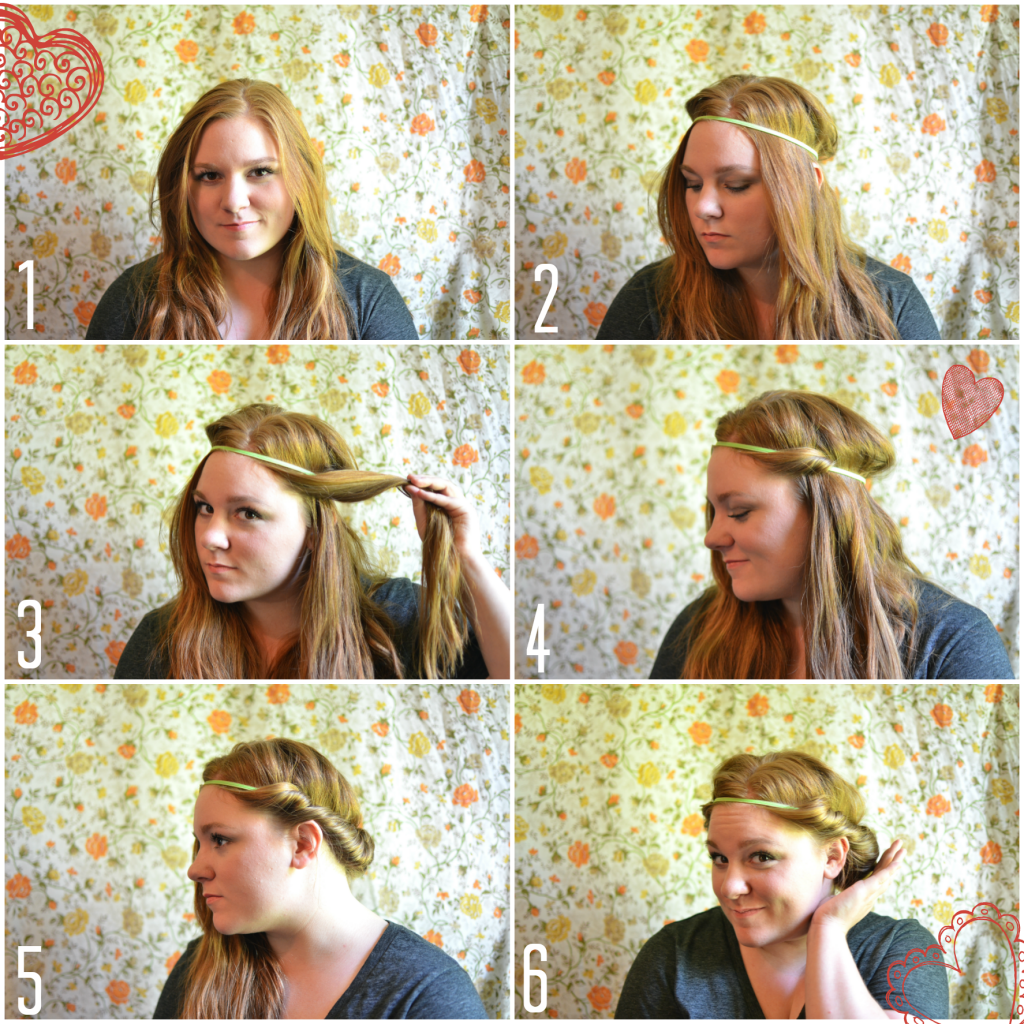 ONE: Start with straight or wavy hair.
TWO: Slip elastic headband over all hair and around your head.
THREE: Take a piece of hair from the front of your head.
FOUR: Wrap the hair once around the headband.
FIVE: Continue this all the way down the side.
SIX: Do steps 3-5 on the other side and you're done!
Finish with some hairspray!
It's a very easy style and bonus! If you start with wet hair it will curl your hair by the time it dries. Woo! Feel free to sleep on it. It's not going anywhere. And if some of those hairs decide to pop out during the day (or night) just tuck them right back in place. Messy is in style and this covers well. 😉
Have a good day!