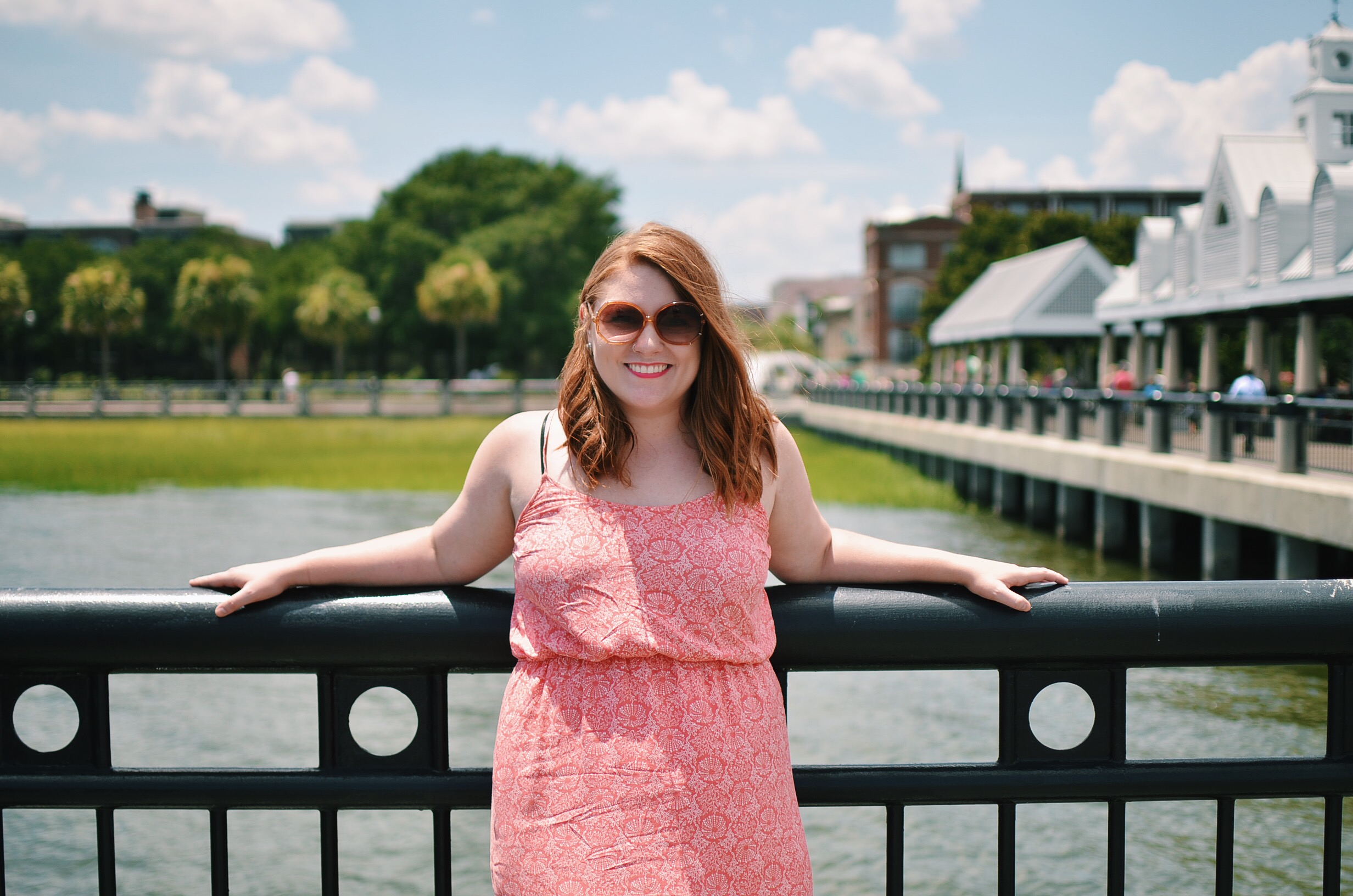 See? I really did add more dresses to my wardrobe! A few weeks ago, Old Navy was having an $8 sale on dresses and this is one of the three I snagged. I don't normally go for brighter colors but I'm glad I jumped on this one. It's one of the more flattering dresses I now own! It also has adjustable straps. Very cool.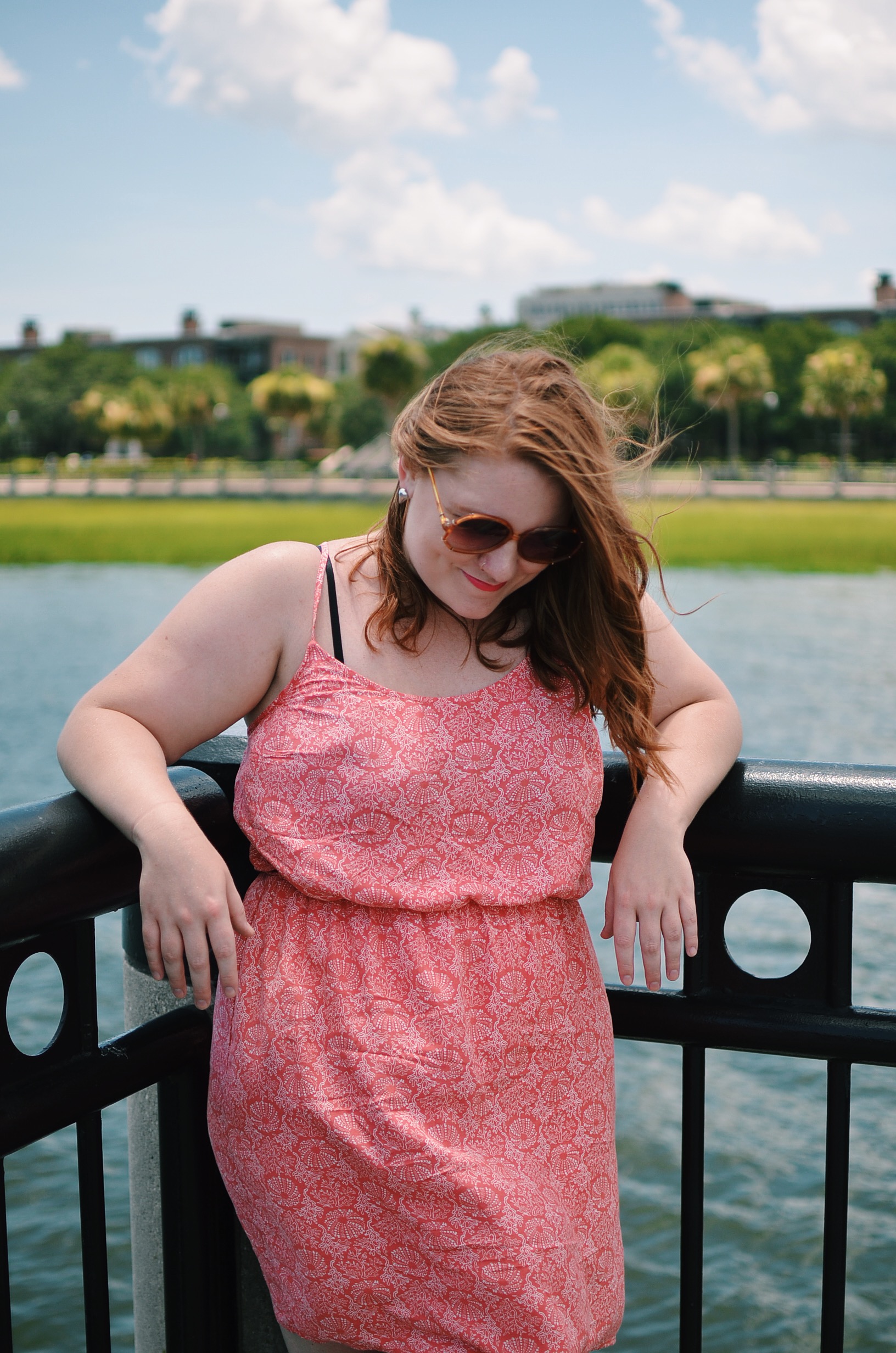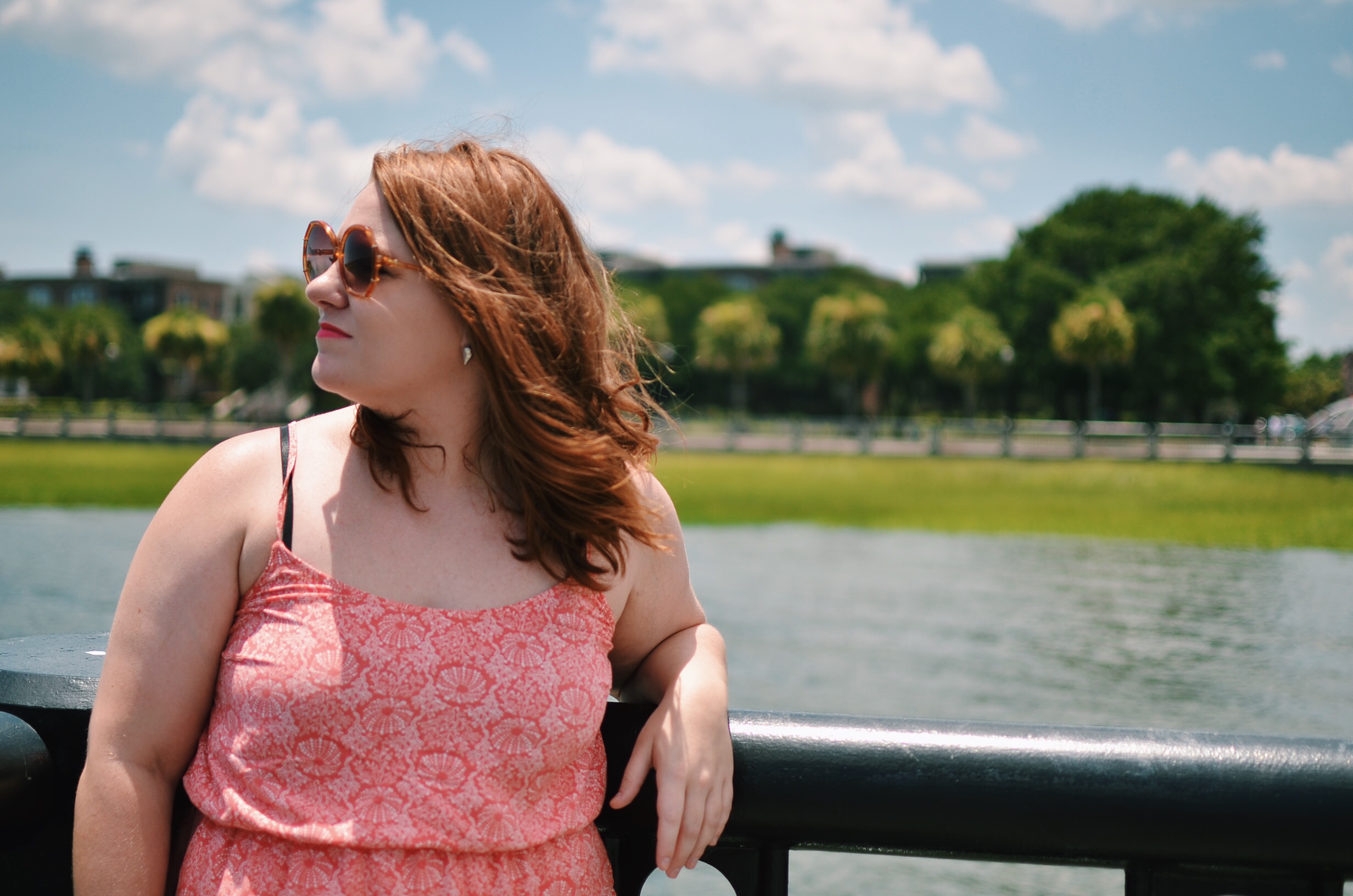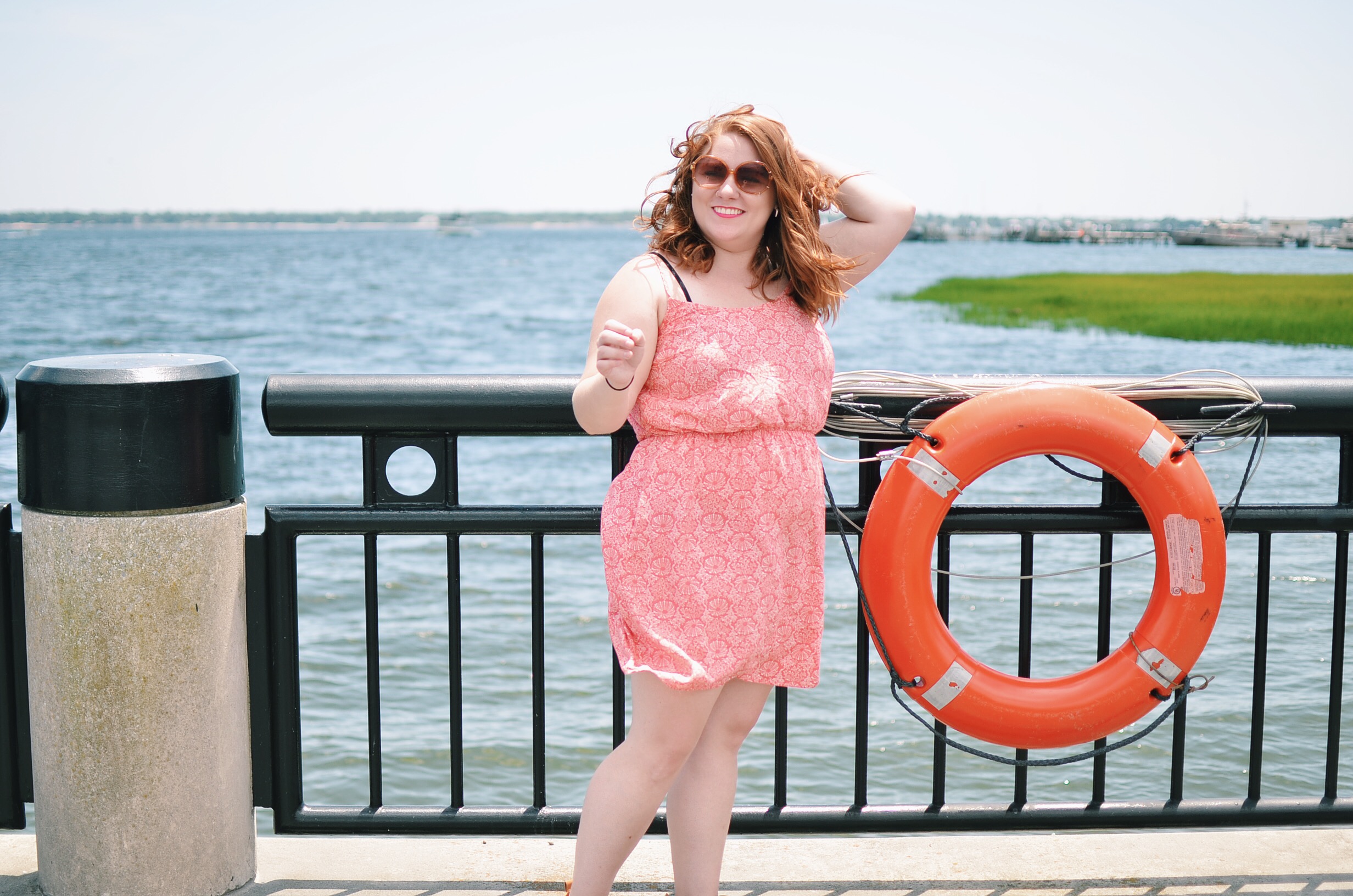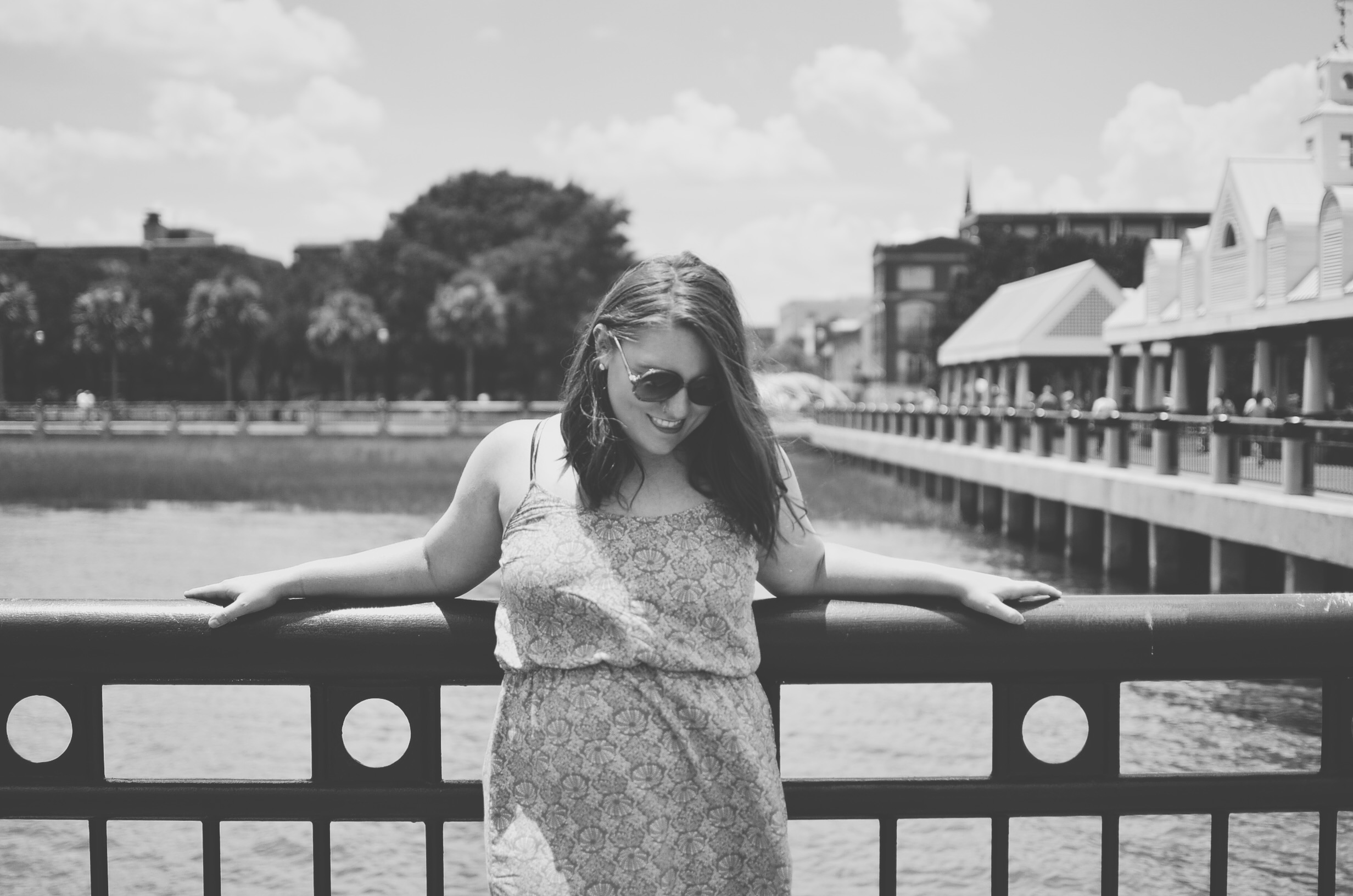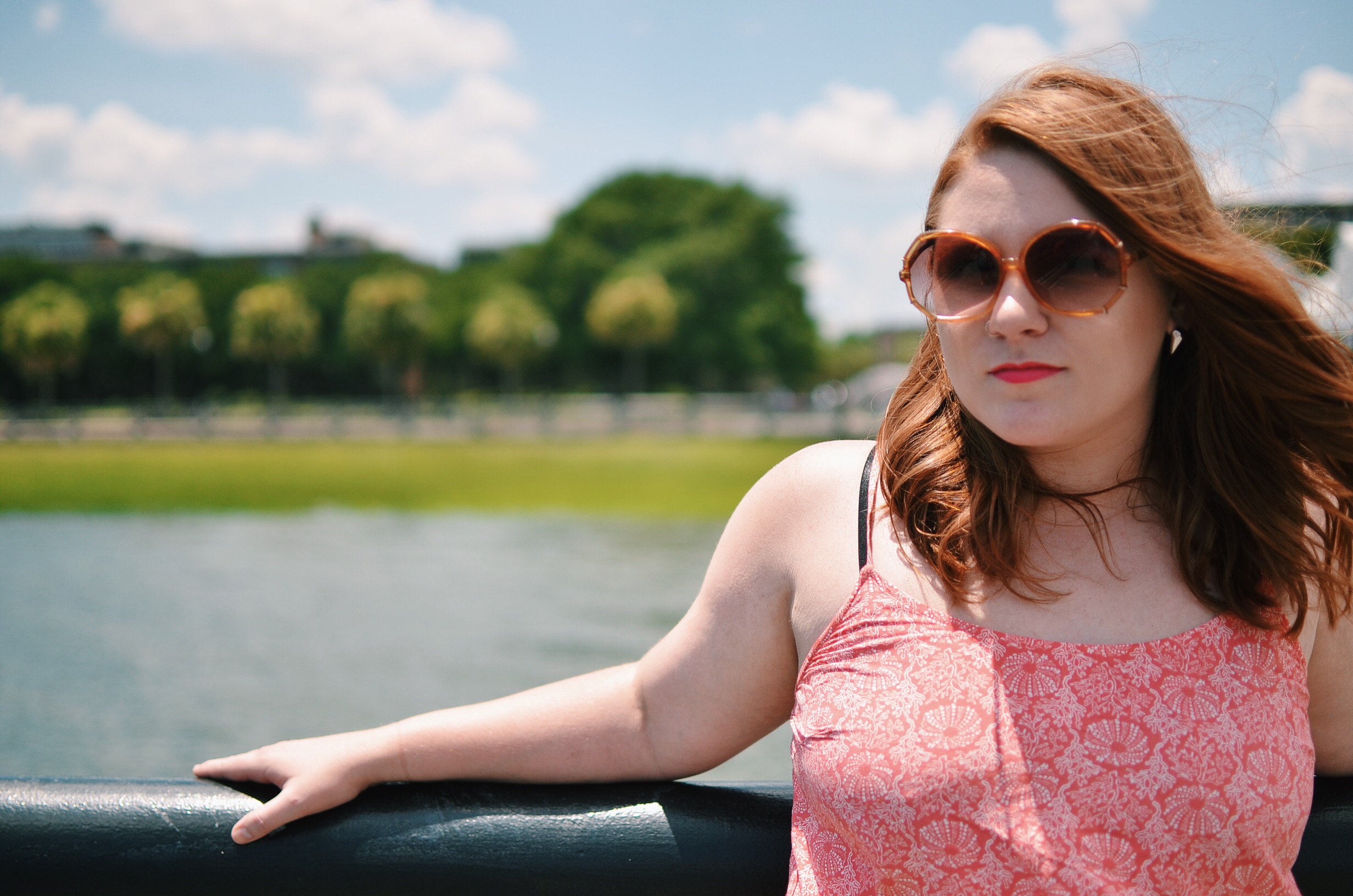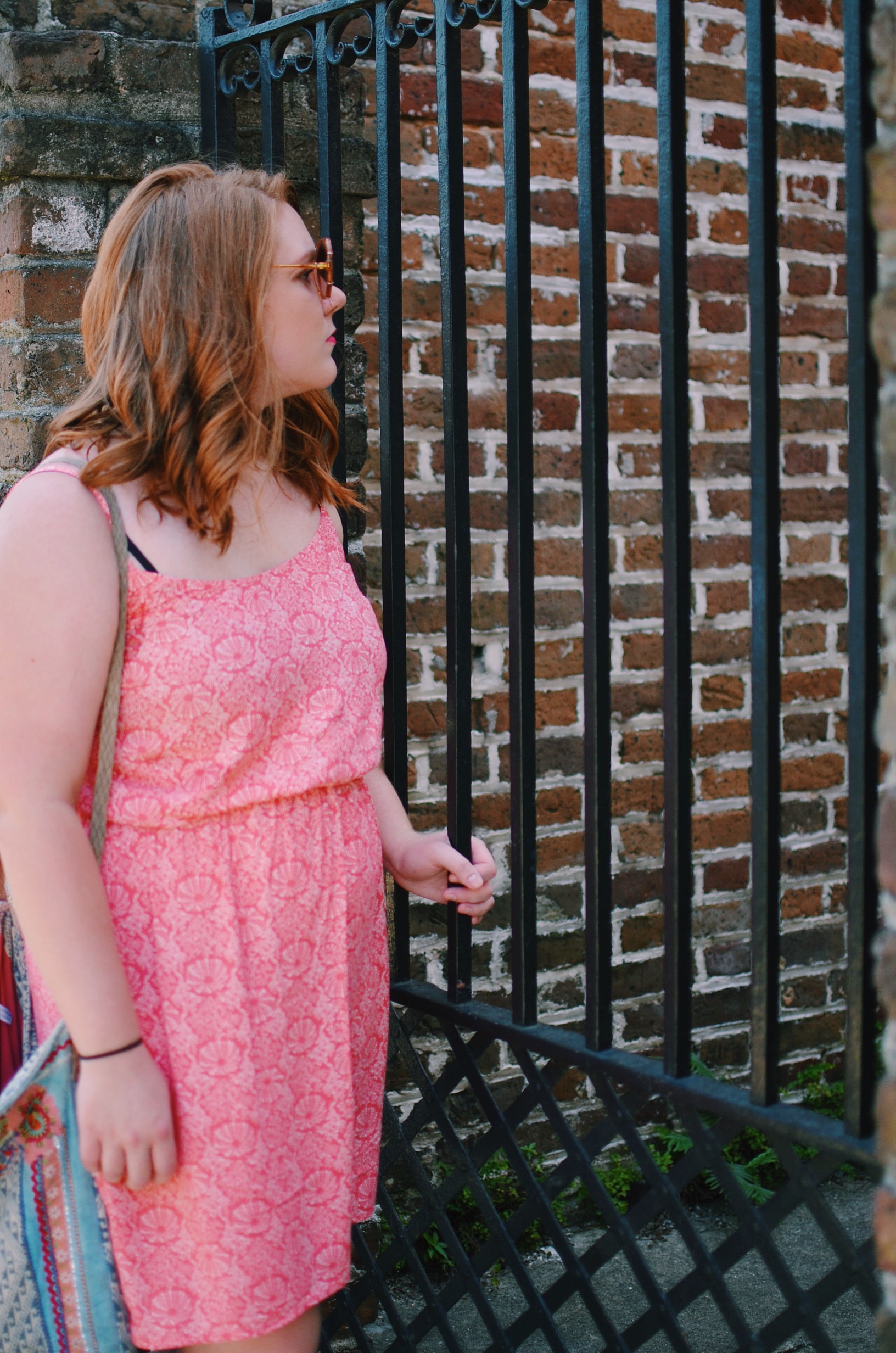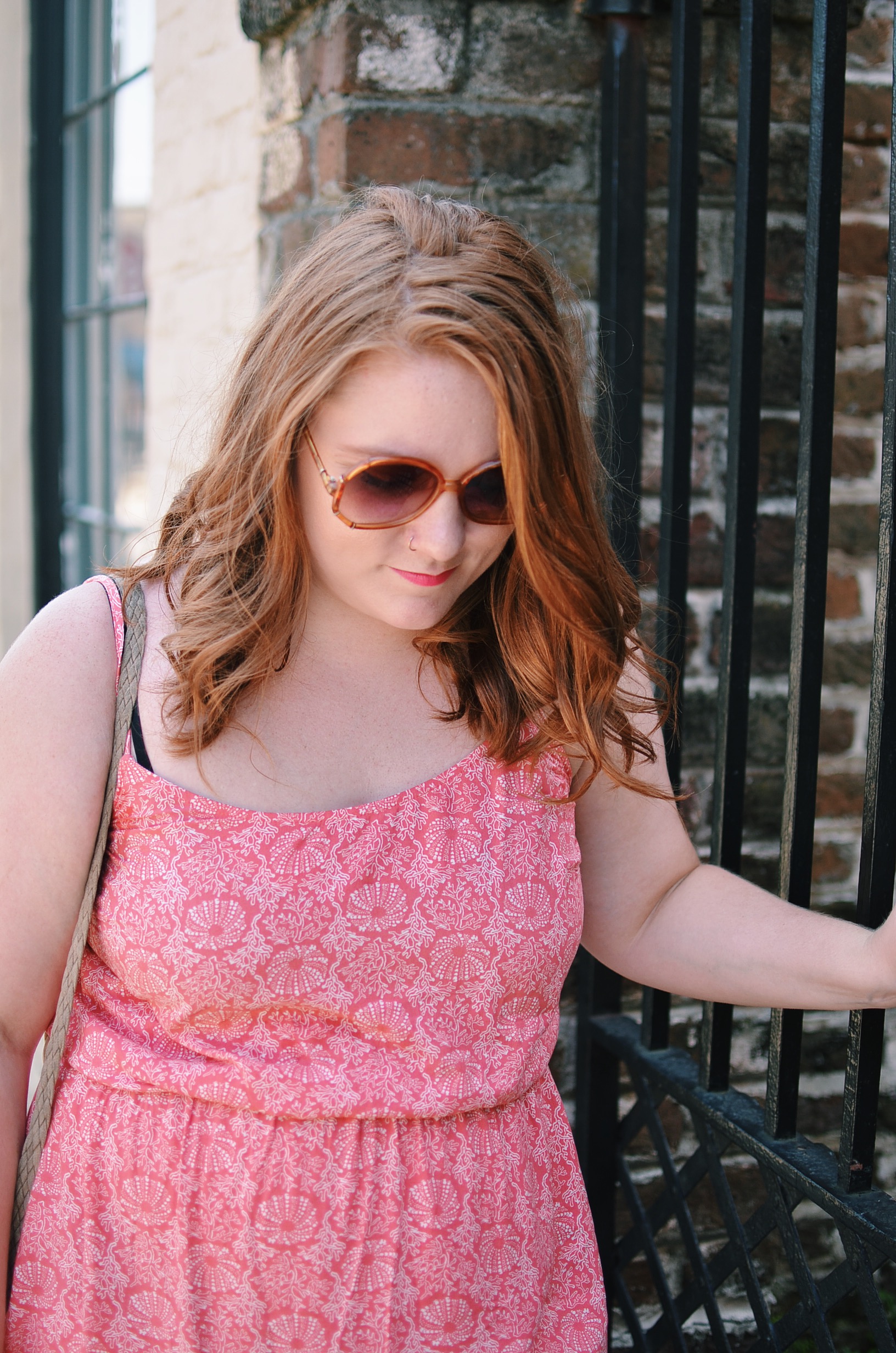 I was entirely too hot for anything other than the thinnest dress imaginable. We took the water taxi over to Charleston and walked around a bit to get a feel for the town. When I tell you that my entire body was covered in sweat, I mean my entire body. Okay?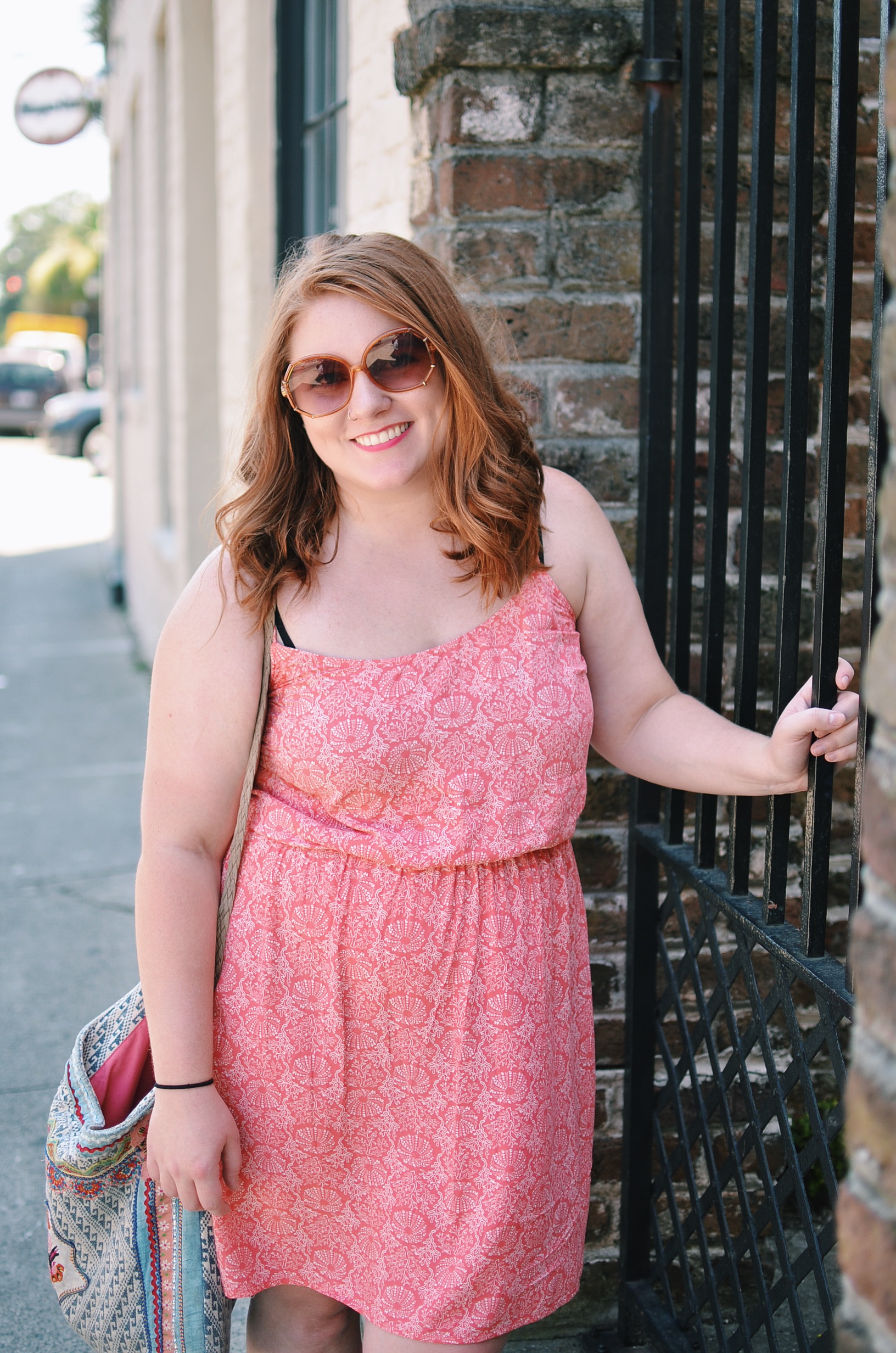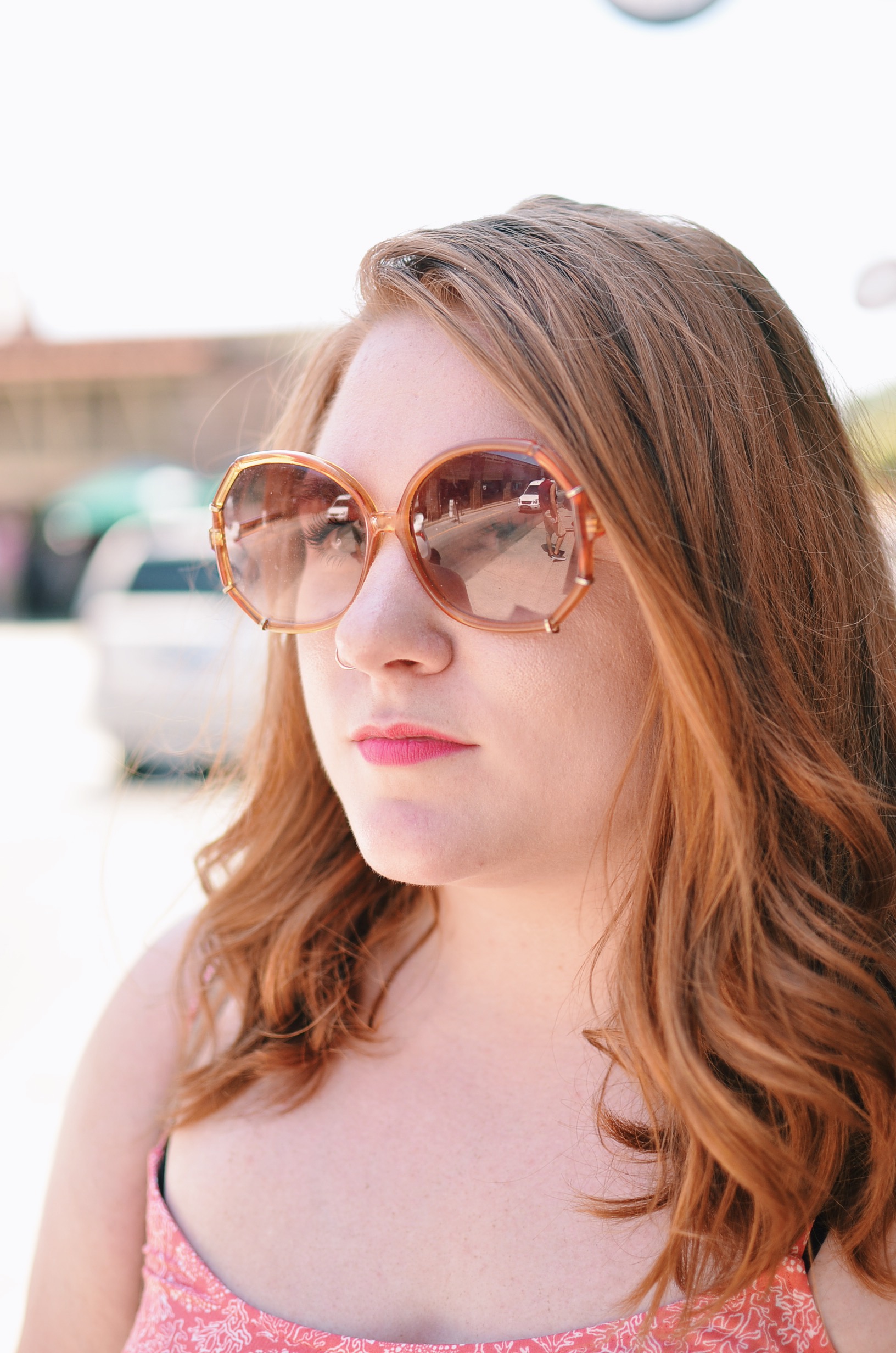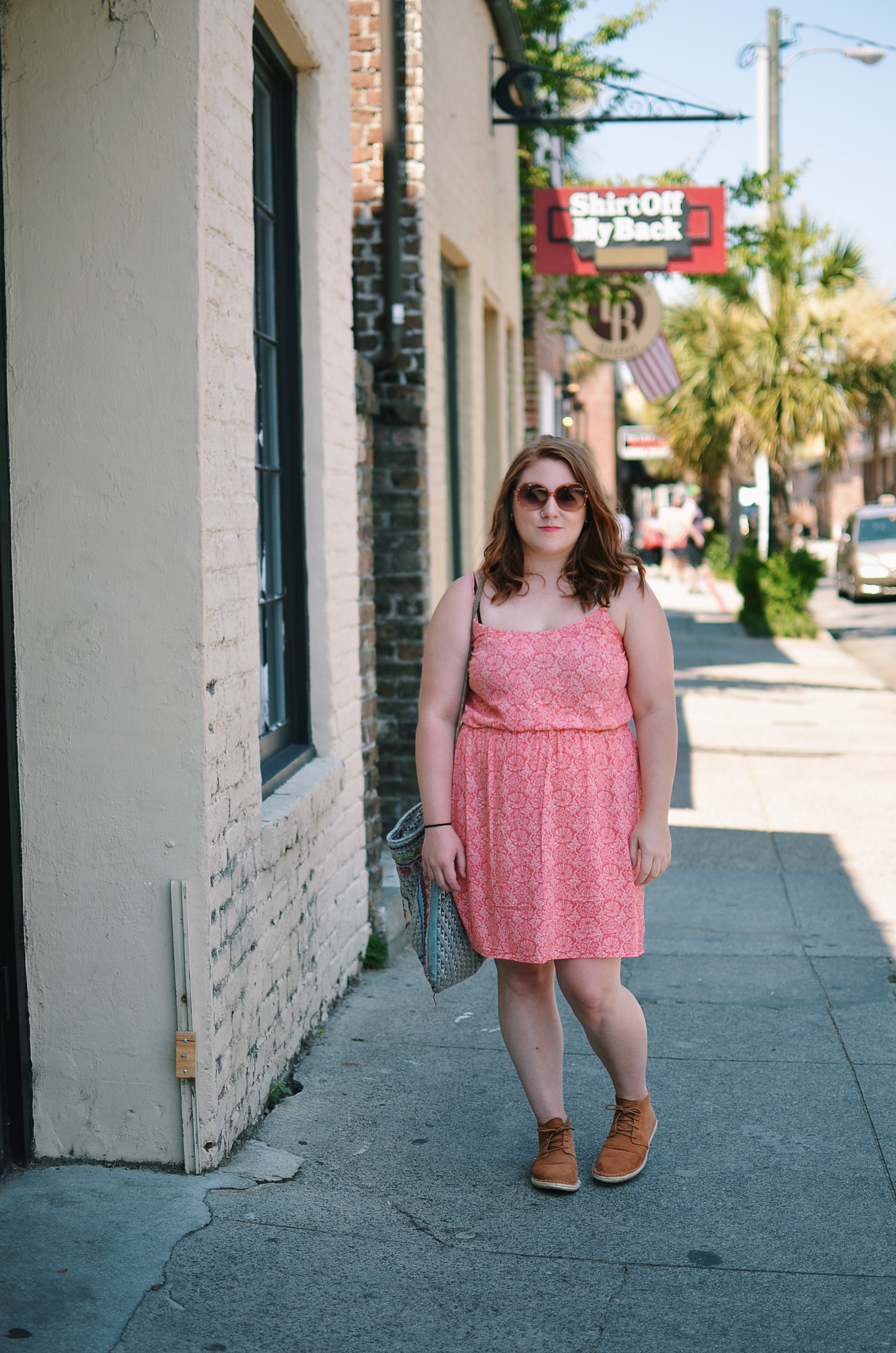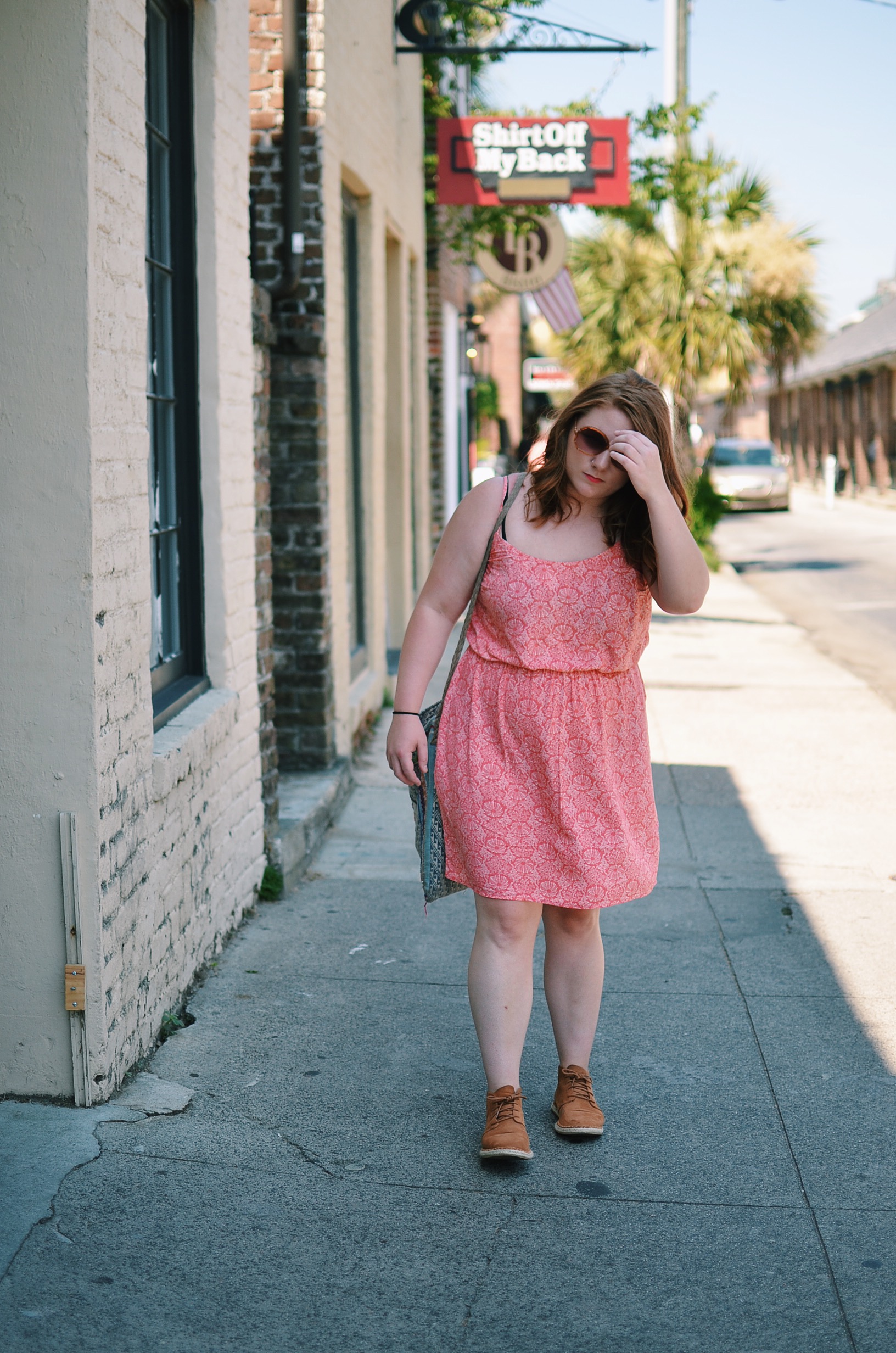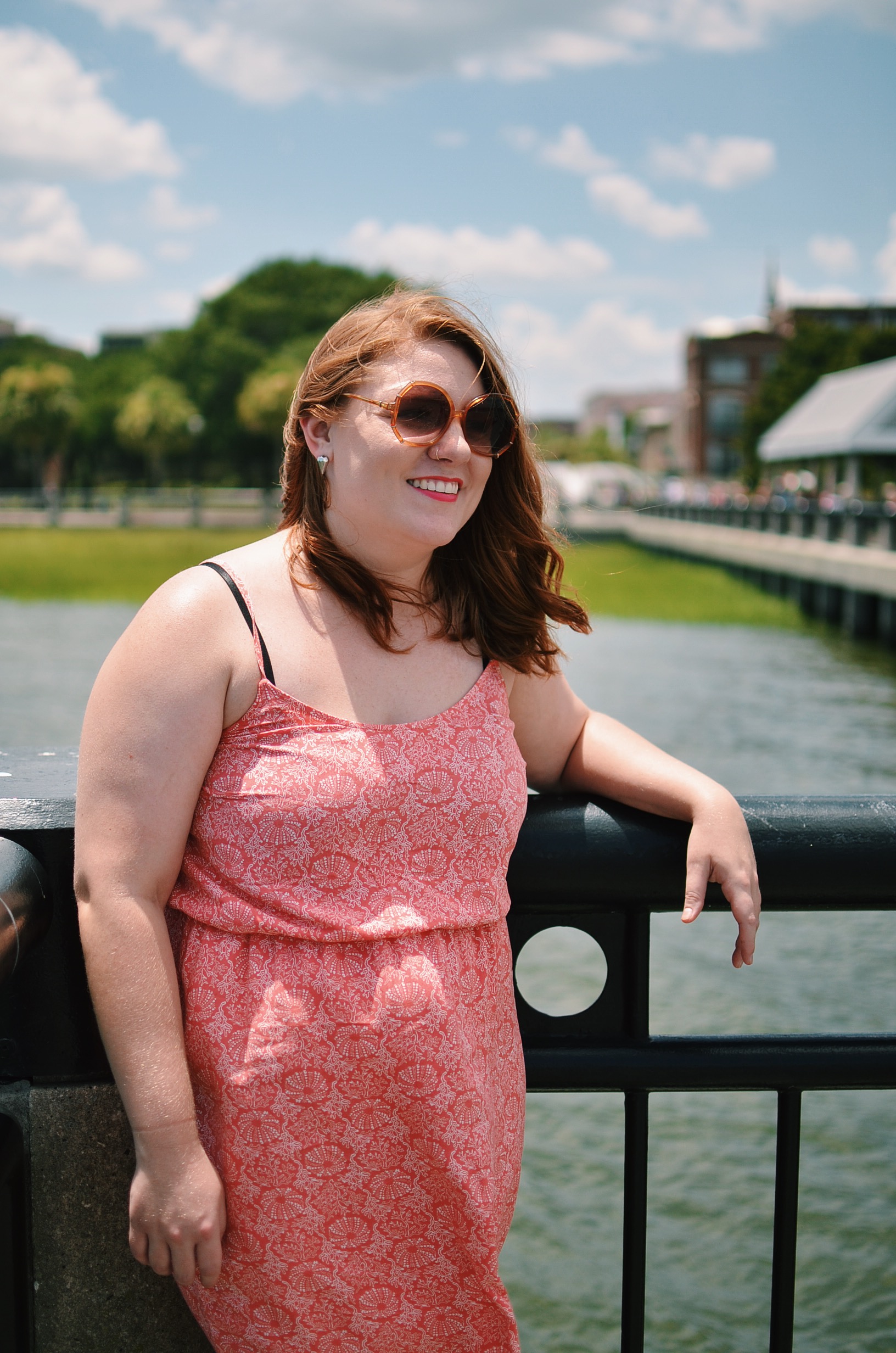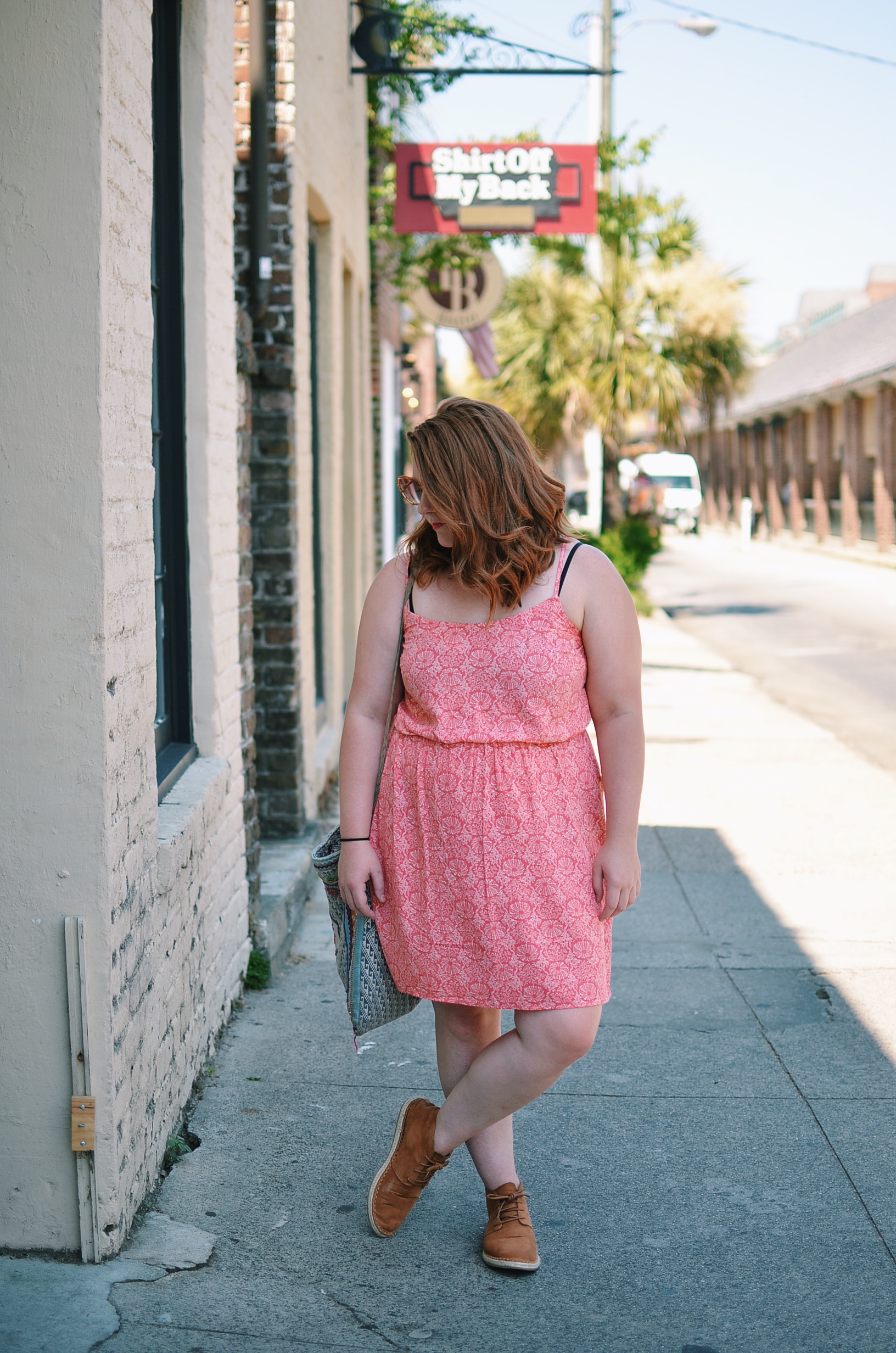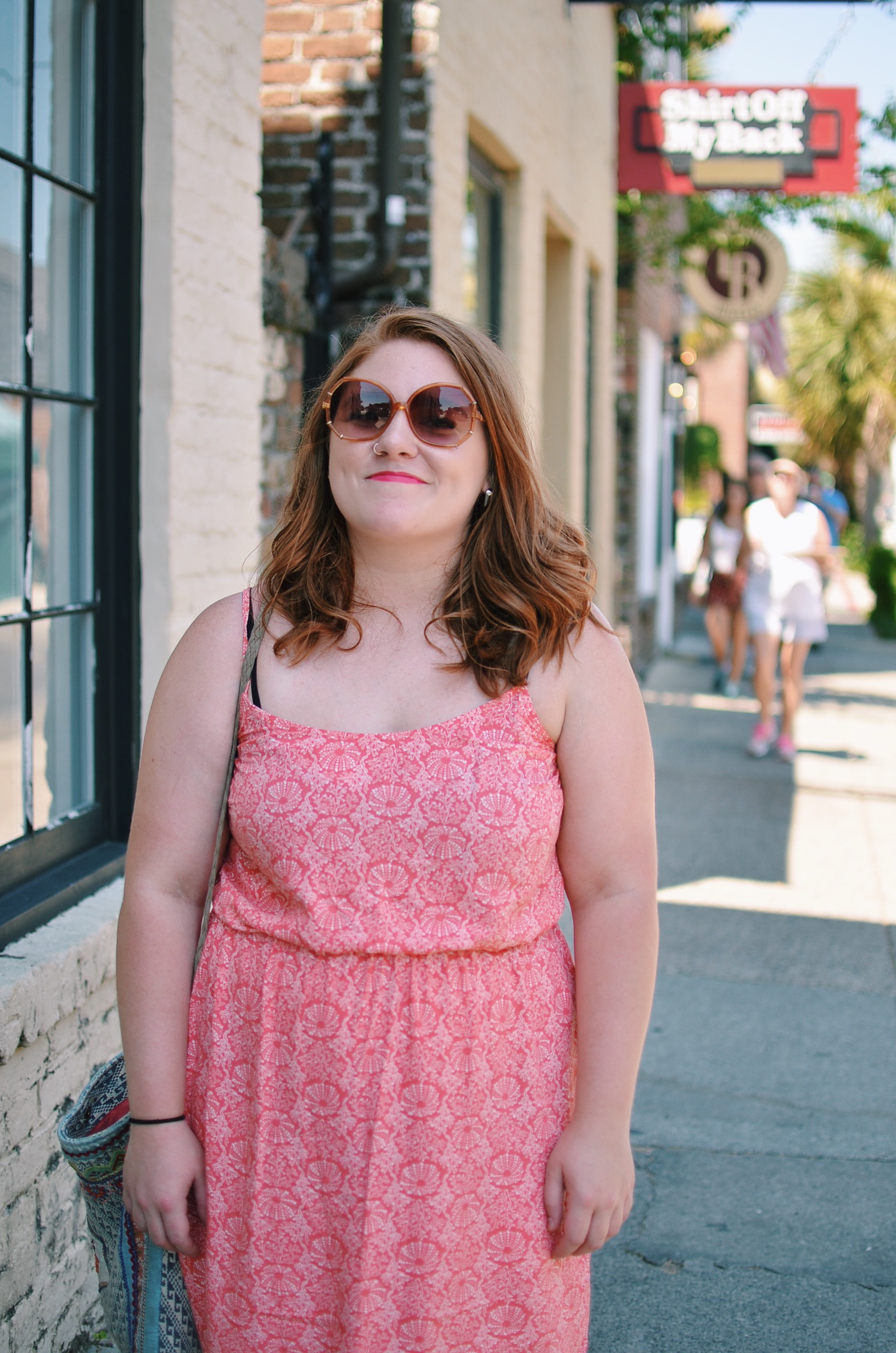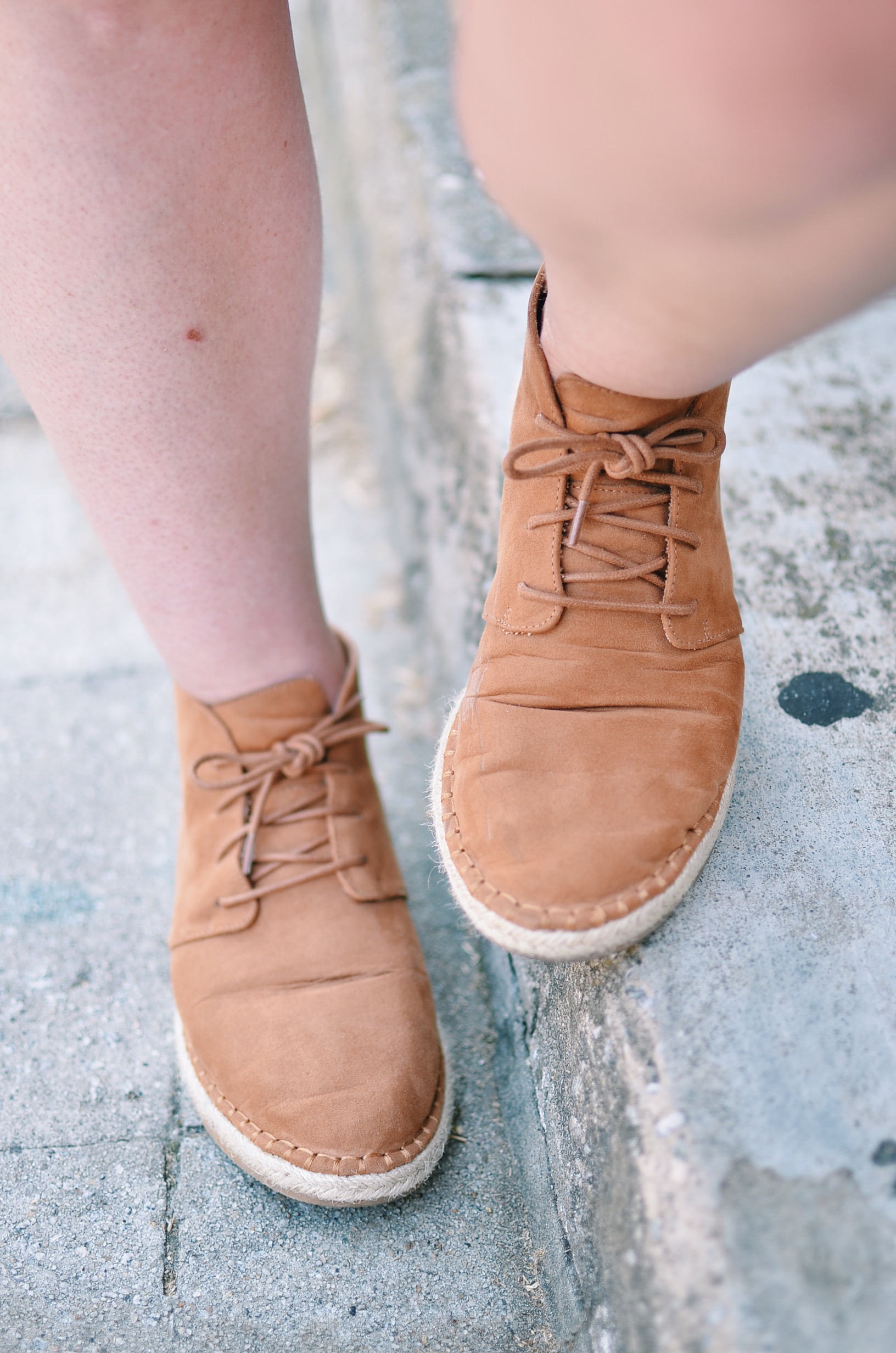 dress: Old Navy, booties, earrings: Forever21, sunnies: thrifted
I'm eternally grateful to my past self for buying these flat booties. They're pretty masculine and I love them. They're also fuede*. Have you ever been to Charleston? I'd love to go back with a much smaller group and explore the city more and learn all its history. What were your favorite places?
xx
*fuede: [fwaid] fake suede.