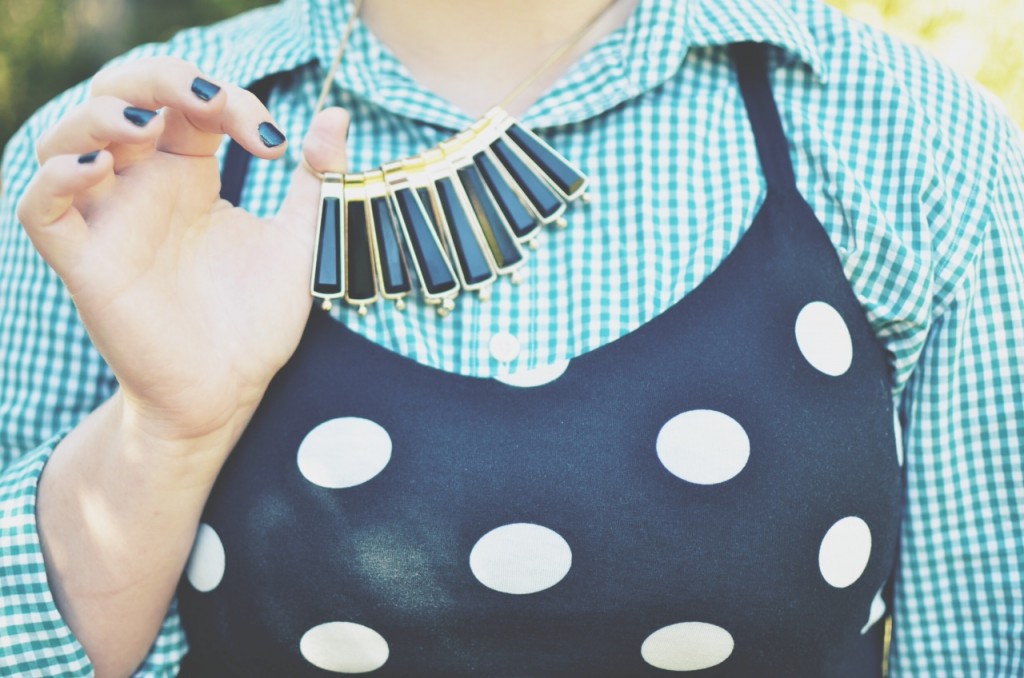 When I got dressed this day my only intention was to wear the most new things I could. Who knew it would turn out kinda rockabilly? But srsly. This dress is flattering and cute and comfy. Just wish it had pockets. 🙁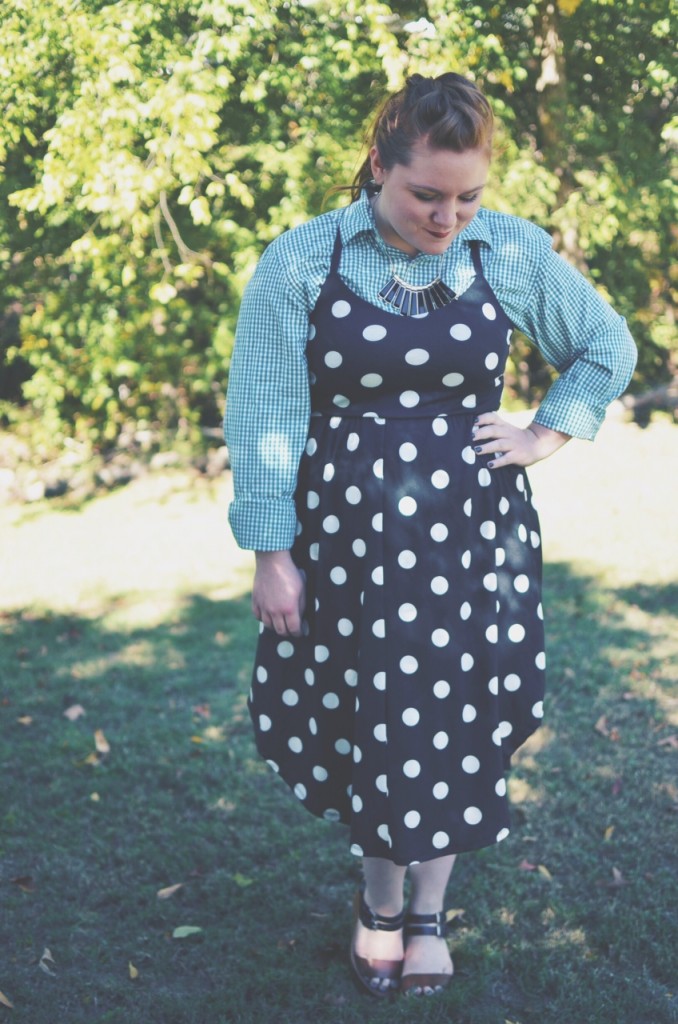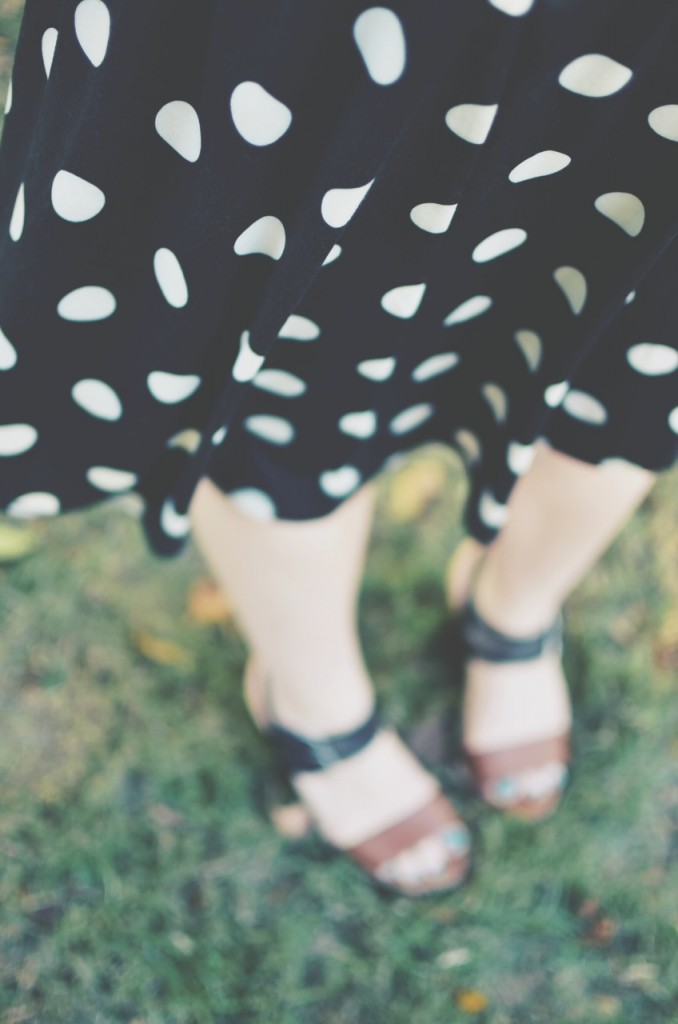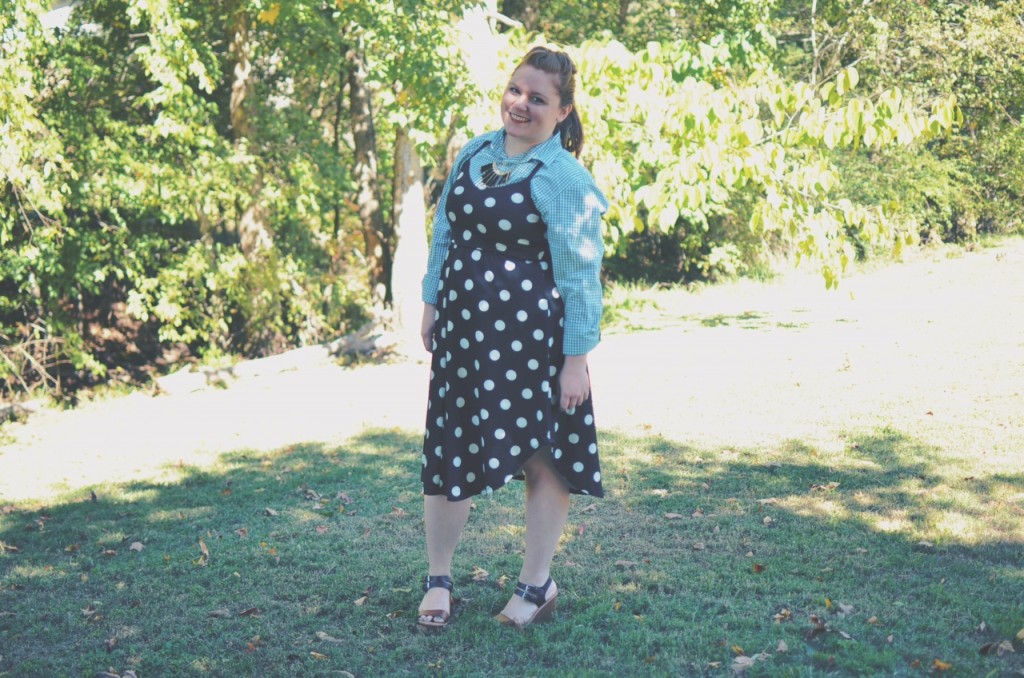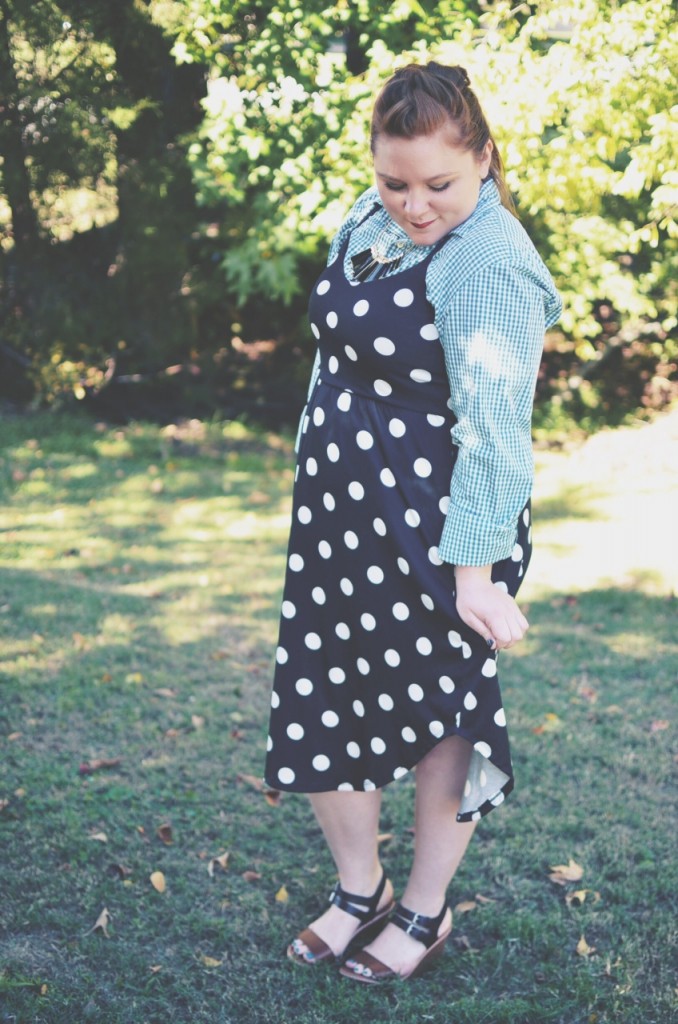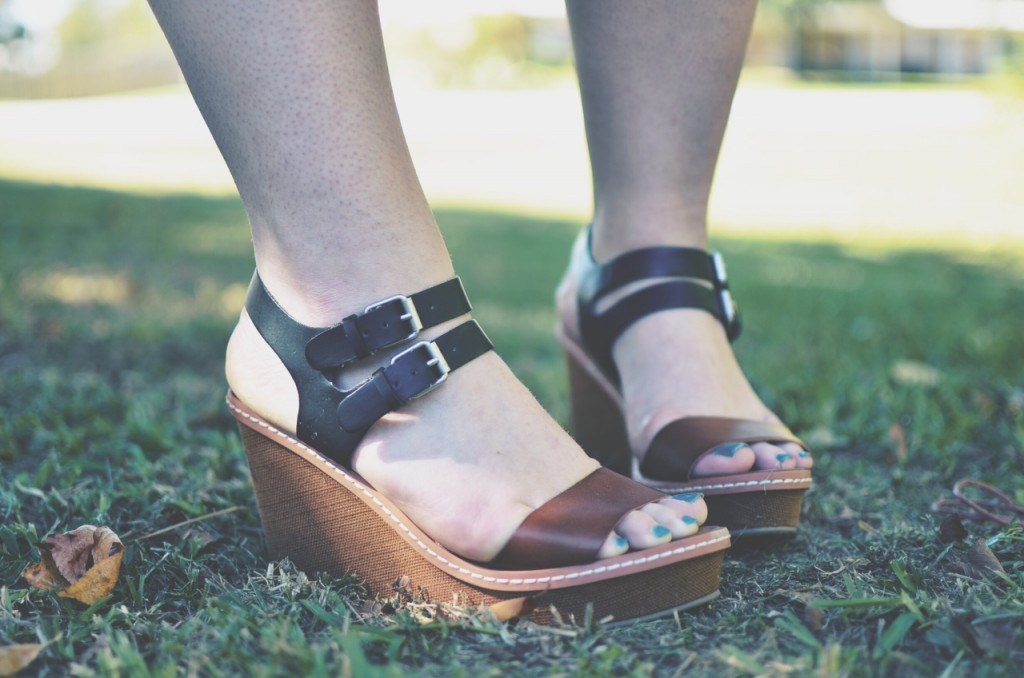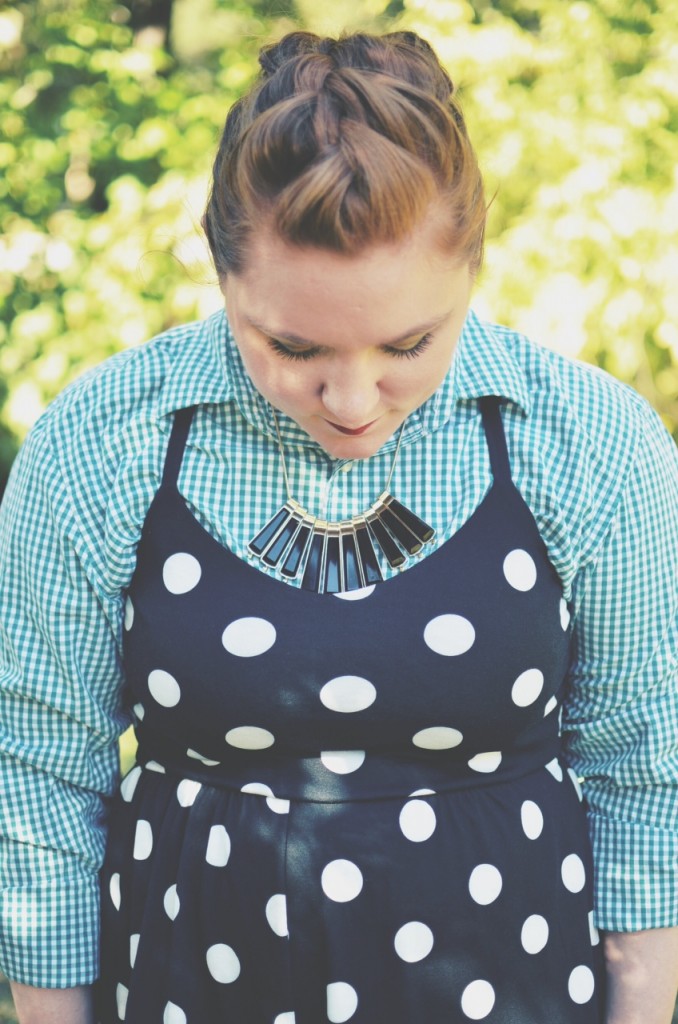 dress: Target, button-up: JCrew, wedges: Target, necklace: gift
I was really feeling this French braid faux hawk. It jazzes up my real boring pony tail and keeps it out of my face so the tiny babies won't grab and yank my hair out which happens more than you think. One of the babies thinks it's funny to take my hair and put it on her head to pretend like she's got more hair. Uh, the cutest thing ever.
Btw, did I use 'rockabilly' right? I'm not real streetz smart. :/ Keep me cool, you guys. I need all the help I can get!
So how's your week going? It's almost Friday! Hallelujah! I've been spending my free time chowing on clearance Halloween candy because I'm an adult and can do what I want so life is going pretty well. I'm real close to having enough saved up for a car, too! Yay for almost not being carless anymore! And yay for being that much closer to moving out! Wee! Adult!
Anyway, hope you guys are having a good week!
Byeeeee!
xx