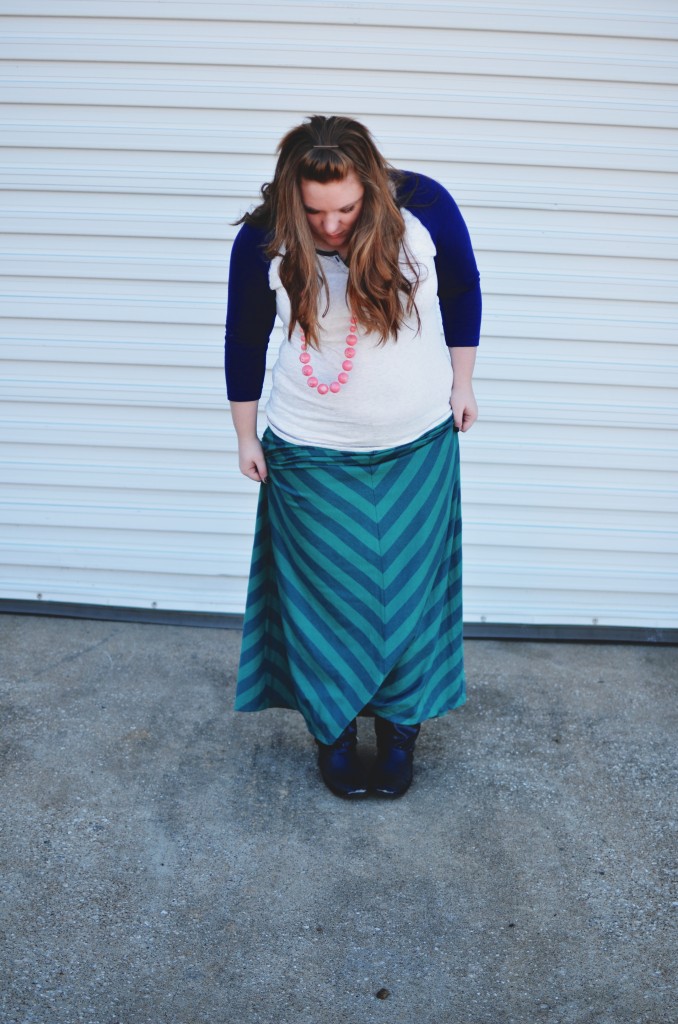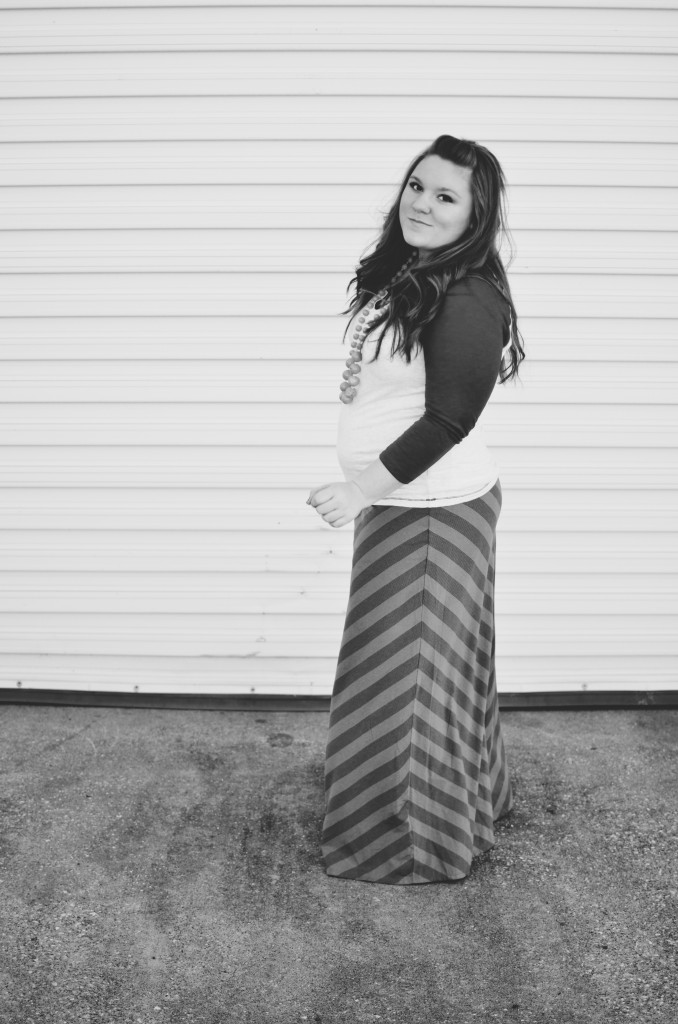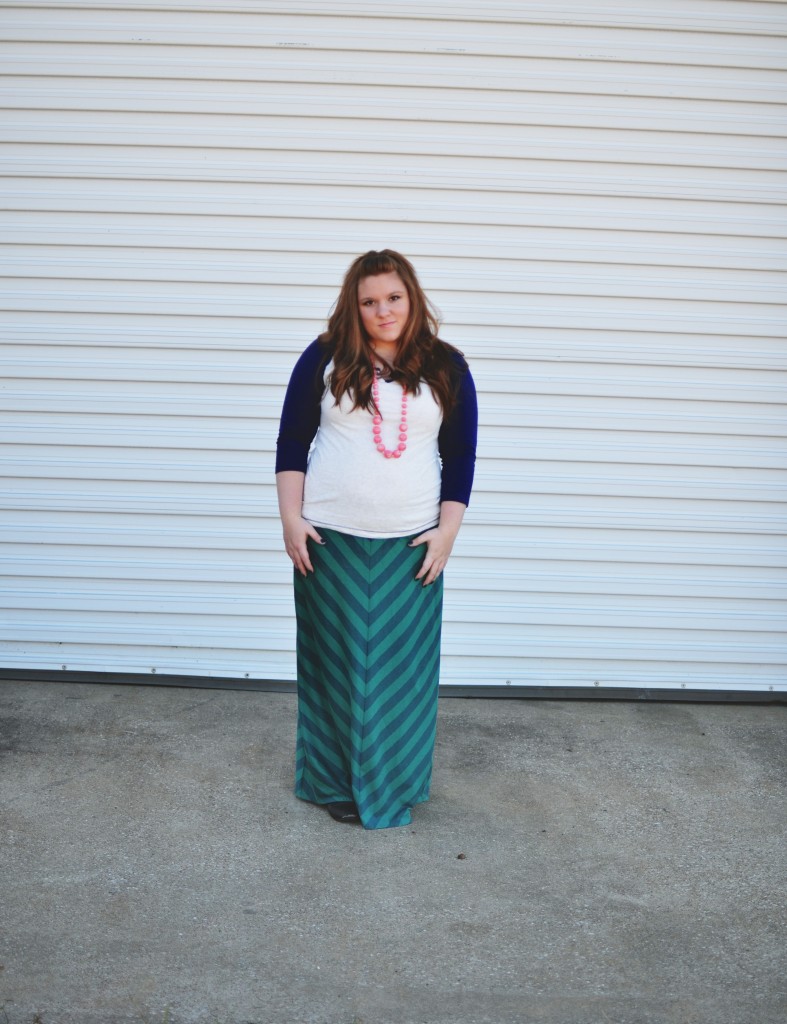 baseball tee: BF Old Navy $5 score, skirt: BF Kohl's $8 score, boots: F21, necklace: old
Saturday we celebrated Thanksgiving with my family at my cousin's fancy new house! Woo! The little cousins played football in the backyard, I held a baby, we all ate the greatest food ever, and just enjoyed being together. I could have hung out all.day. Seriously, how did I get born into such a rocking family? I don't understand it.
So I wore this skirt and a comfy tee to accommodate the copious amounts of food I was to eat. It worked. Plus it was stylish. Right? Sure.
Happy Thanksgiving! (From your favorite procrastinating girl.)