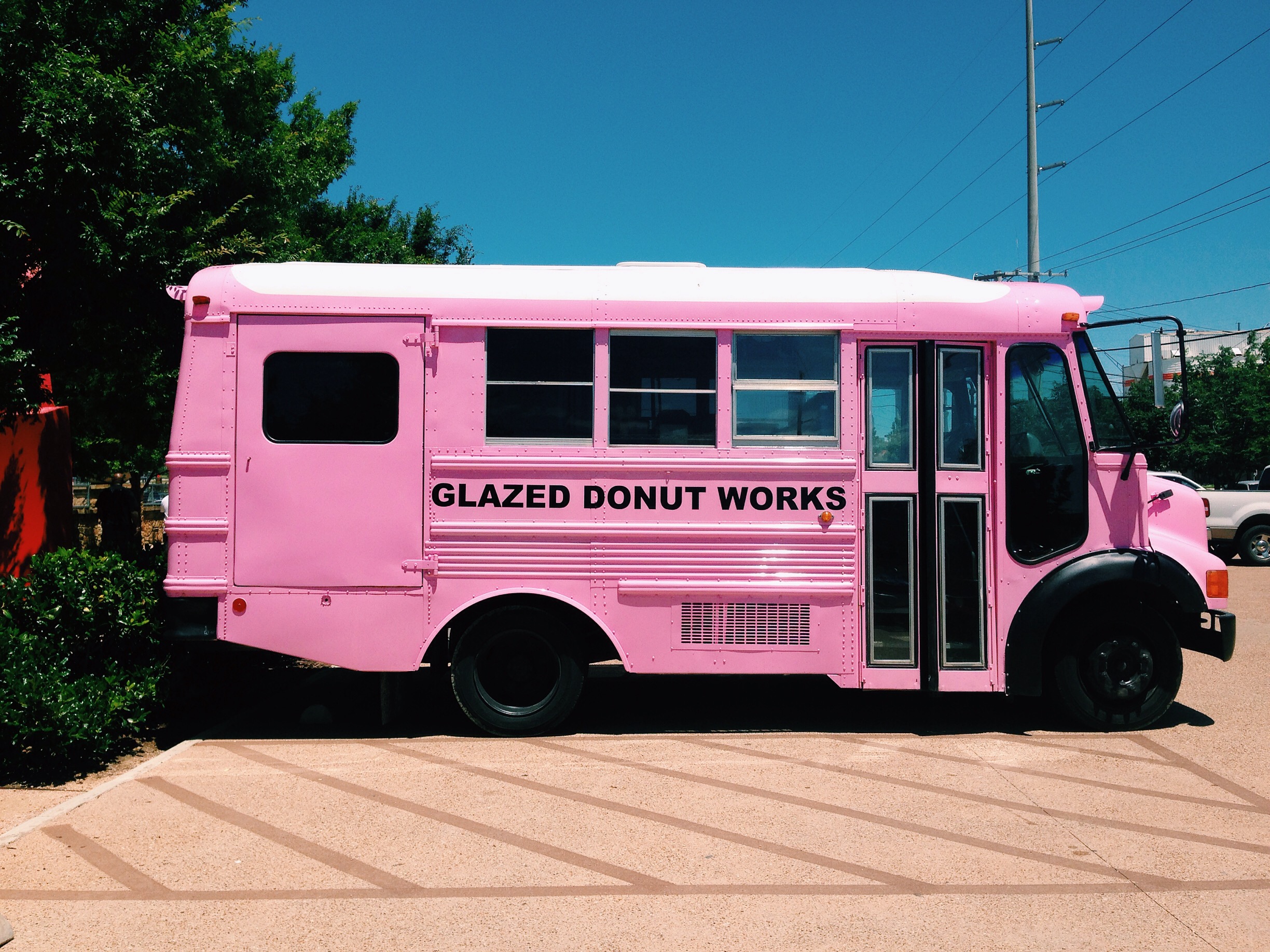 Donuts and beer. Who is the genius that thought this one up? Oh, it's the folks over at Luck in Trinity Groves. (Dallas is so cool. I love it here.) The donut and beer pairing is a monthly event that features DIFFERENT DONUTS EVERY TIME. Where do the donuts come from? Only my favorite donut shop in Dallas, Glazed Donut Works. I've lost count of the amount of times I've tagged them on social media. I mean, come on. Their main color is pink and their logo is a donut with crossbones. I cnt evn.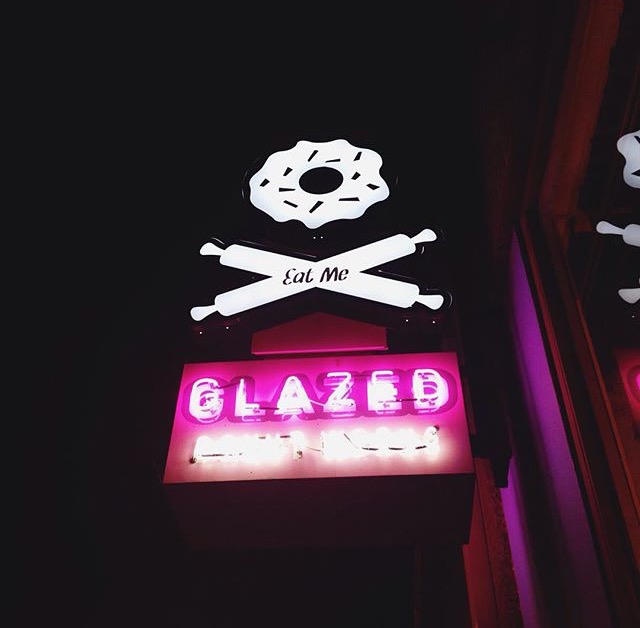 From one of the times I stood in line for 45 minutes at midnight to get a donut.
National Donut Day was June 3 and wouldn't you know it? I worked from home that day. The night before some friends and I hit up Krispy Kreme just for fun so I already had some donuts, but a free cinnamon sugar (plus three others) from GDW wouldn't hurt. Deep Ellum is real quiet in the mornings so I knew I could get my donut fix then without fighting the crowds. They have late night hours on the weekends and stay open until 2 AM. I love them.
Obviously, when I picked up a few of their donuts that day I tagged them on Instagram and Twitter. The next morning they sent me a direct message on Twitter telling me I'd won two tickets to their donut and beer pairing. I'm like, WAT. YES. OKAY.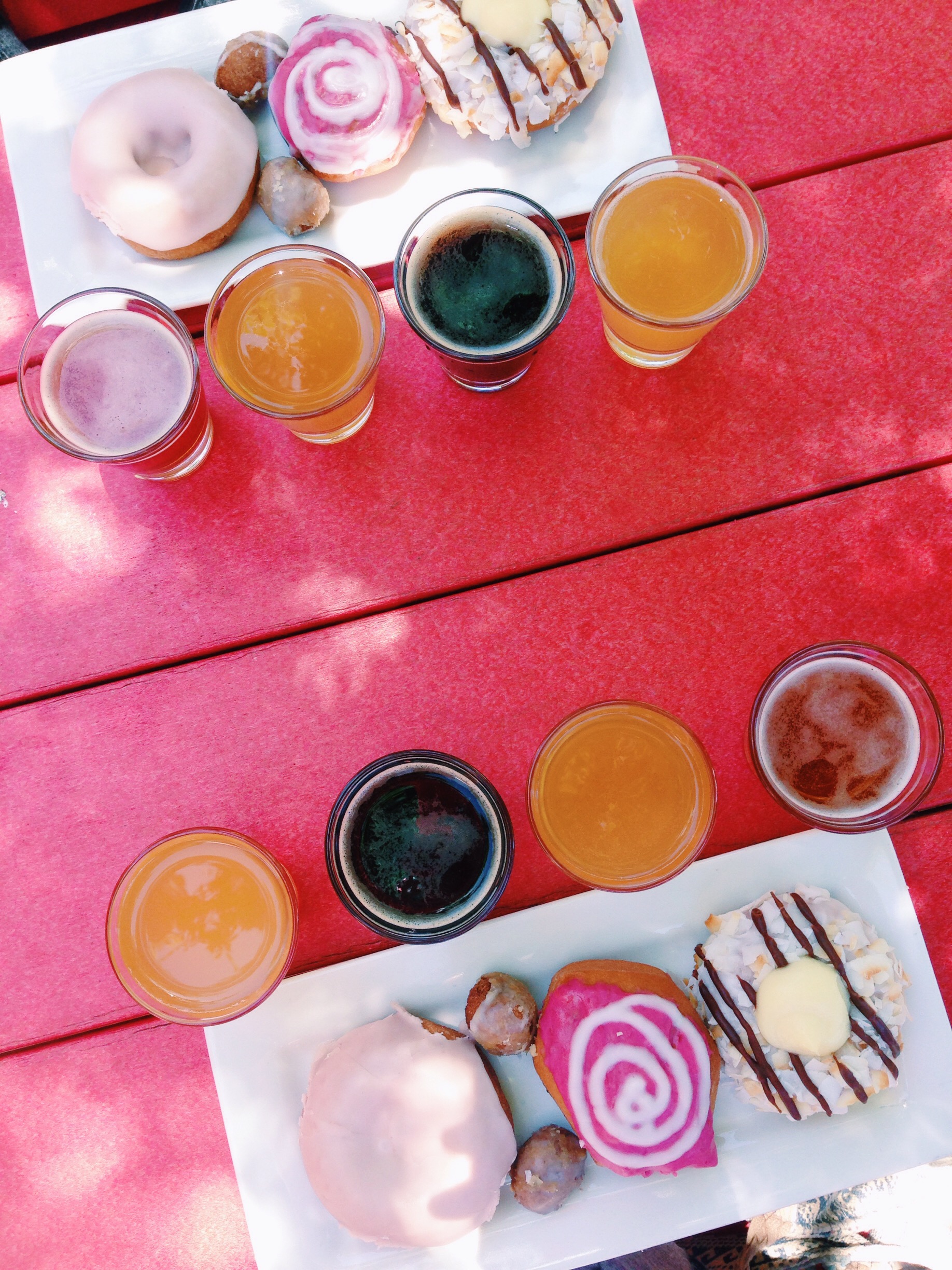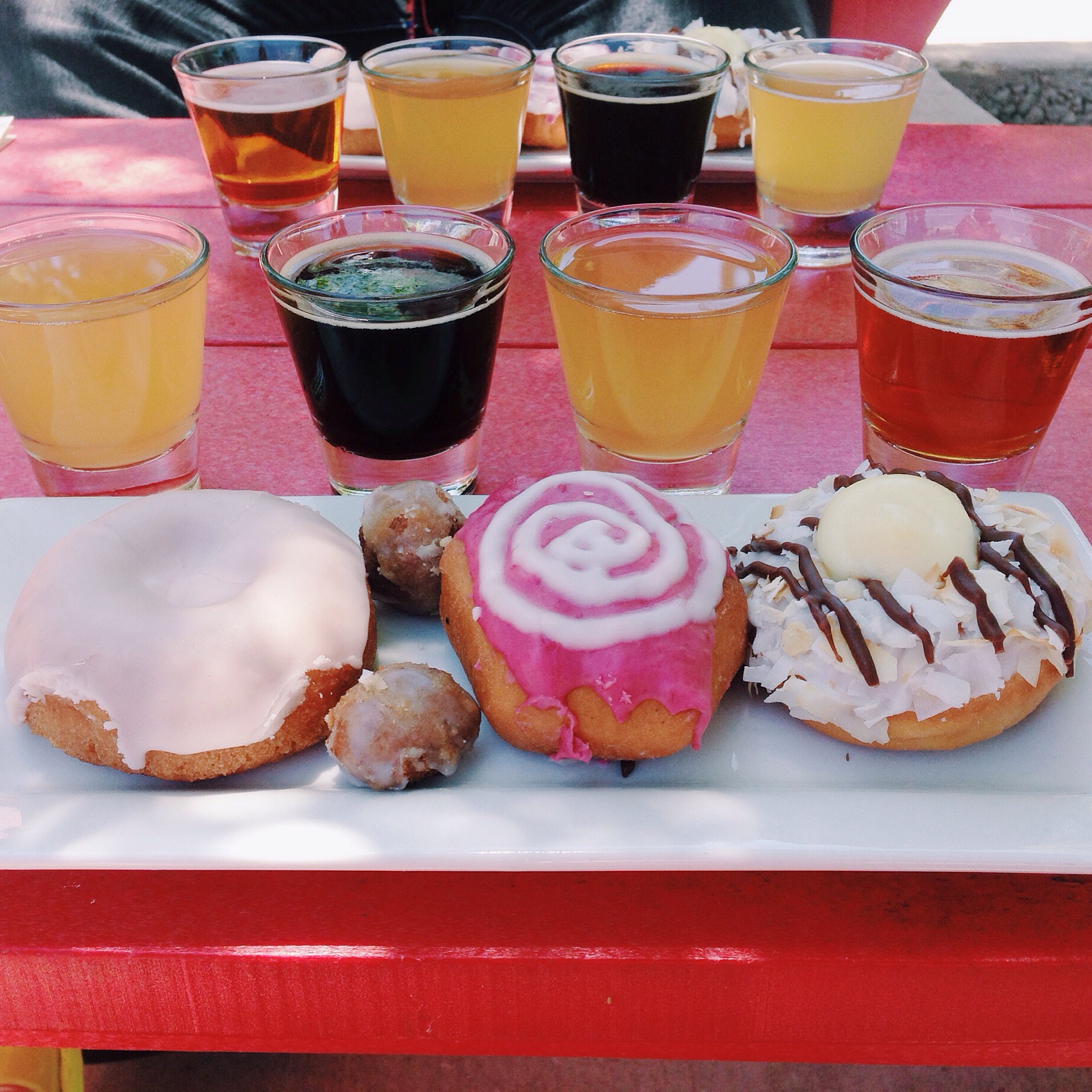 Here's a tip: don't eat before you go to this. This is a literal meal. Why I didn't think of it as a meal I do not know. Also, eat some protein. This is a lot of sugar in the very best way. And hey! Drink the beers with the donuts they've paired to it! These are, like, chefs and junk. They know what they're doing. It'll be delicious, I swear.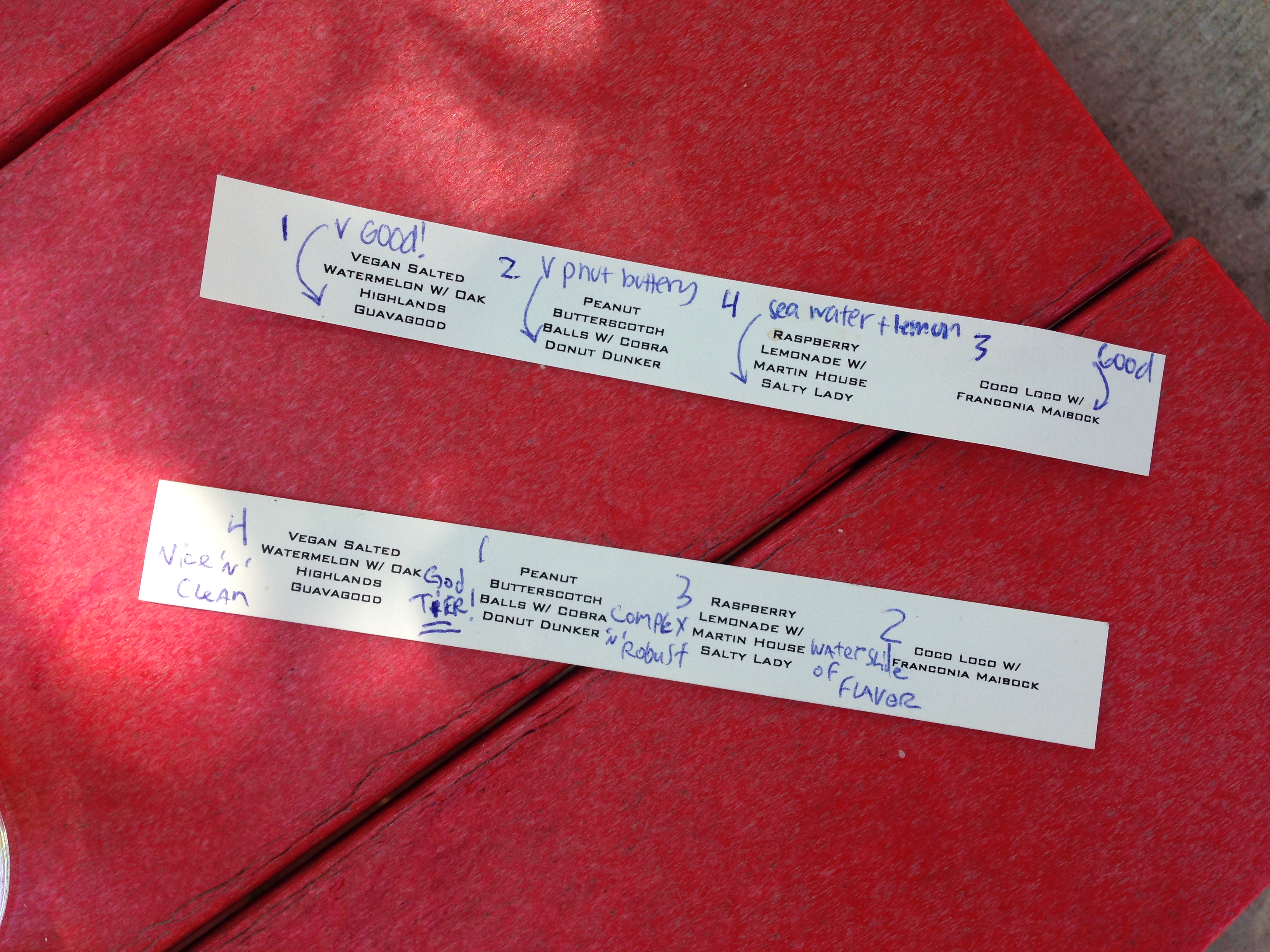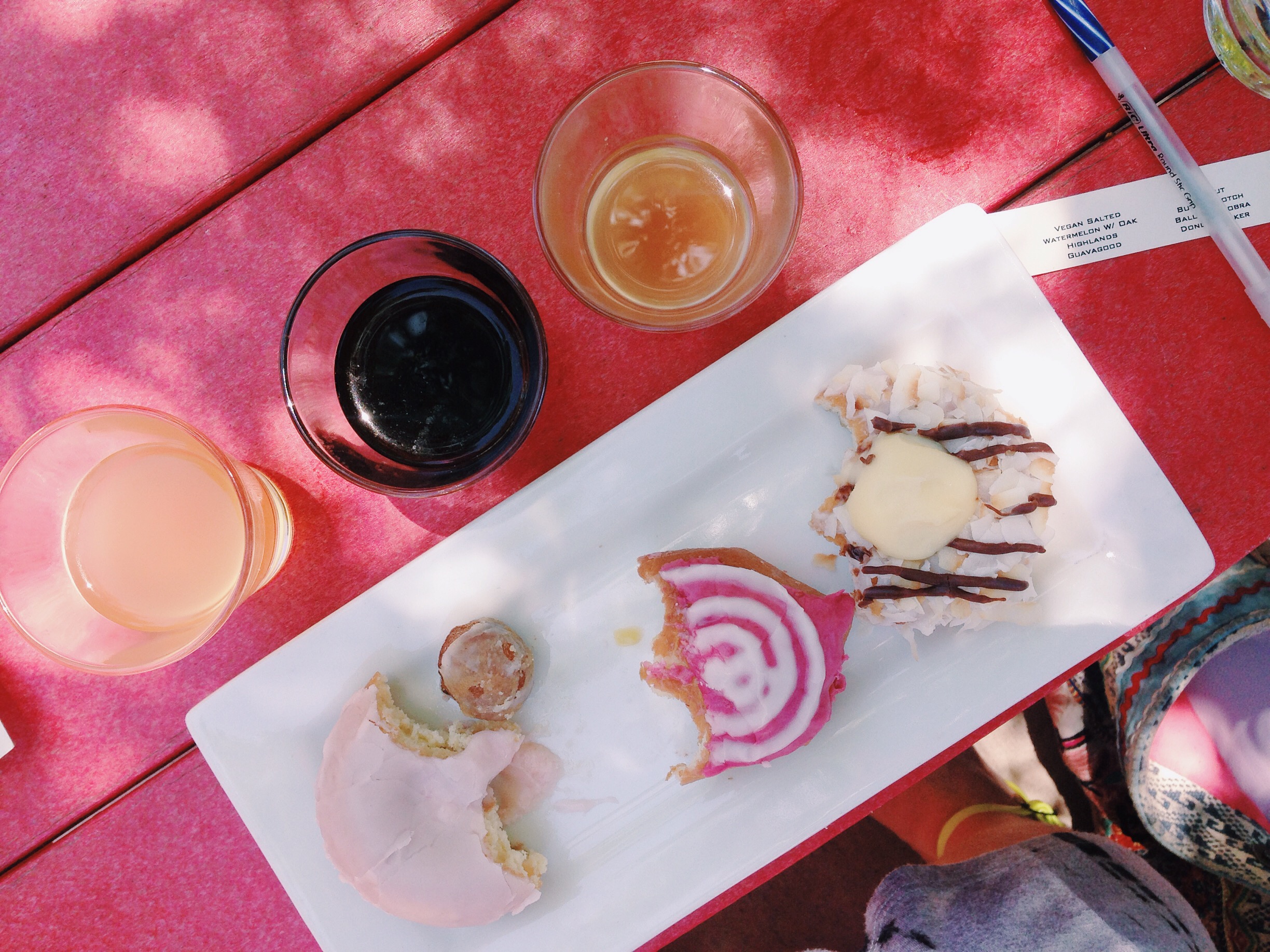 My friend that came with me thought it'd be cute to make notes on our favorites and rate them best to "worst." (All of them were v good.)
I actually got to talk to one of the guys that founded this insane concept and the one that gave me the tickets, Jeff! His daughter was adorable and helped me shoo the flies off my donuts. She had been helping plate in the kitchen and I found myself jealous of her. HOW FUN would it be to help your dad PLATE FOOD in a kitchen for people!? High fives all around, Ella! You've got a cool thing going!
Thank you SO MUCH again to Luck and Glazed Donut Works! You guys are the real MVPs. Love you.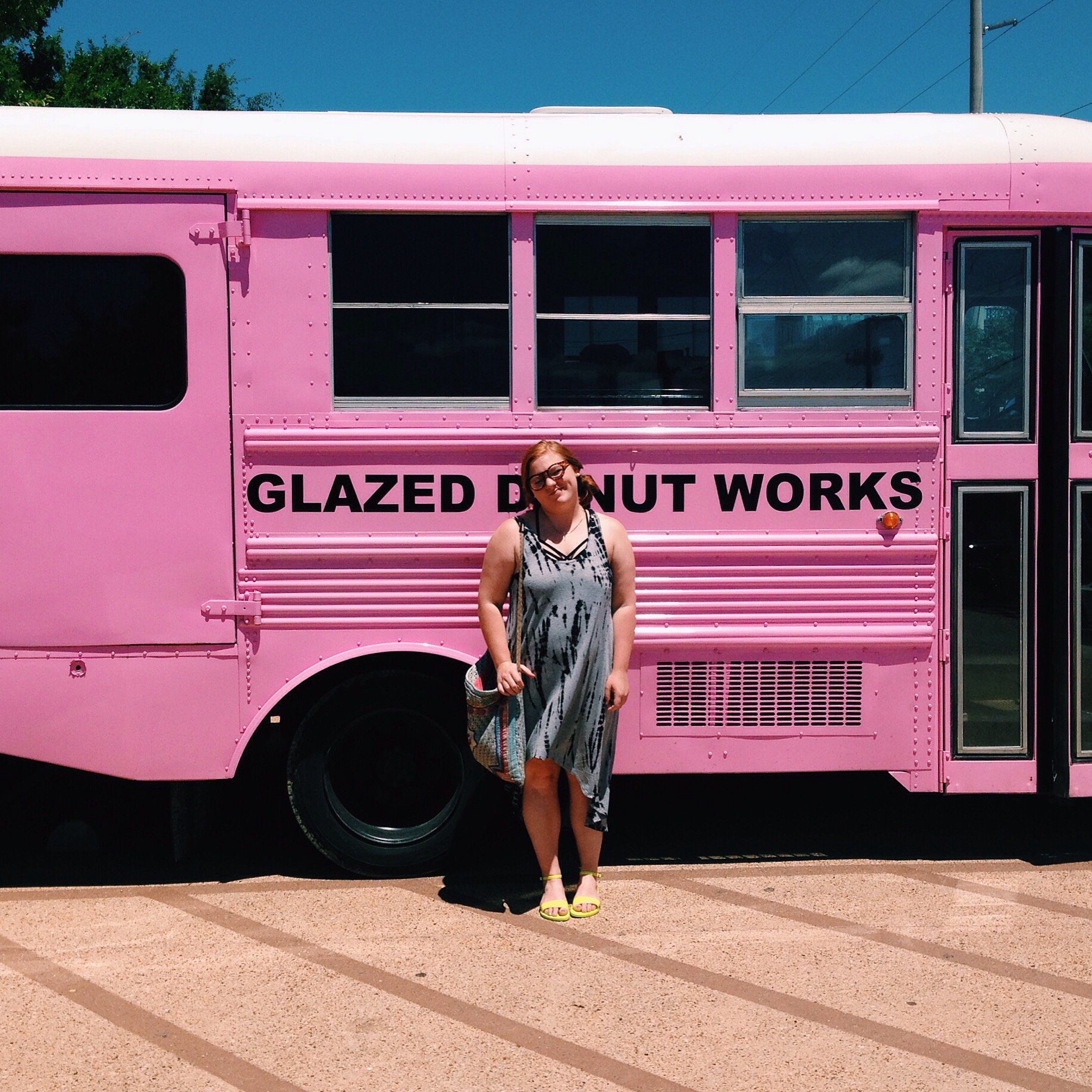 xx